Skip the PowerPoint Night for These Presentation Games Instead
Are your friends a little shy for public speaking? Try out a TikTok presentation night with the help of these games to make it easier.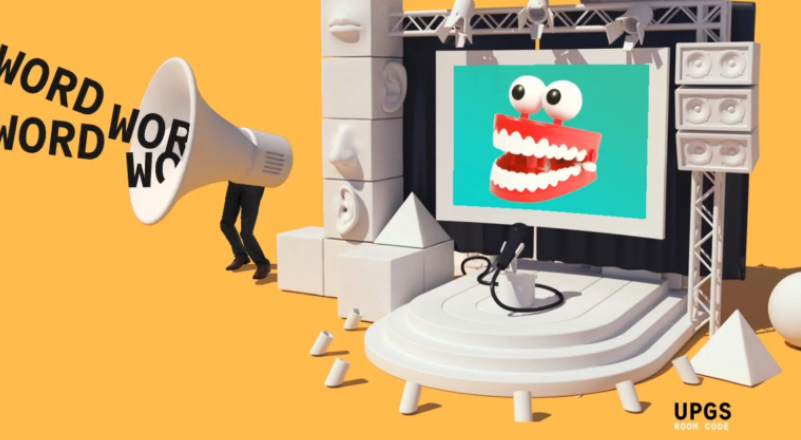 At this point, you've probably seen quite a few PowerPoint or presentation nights scrolling through TikTok. And maybe you've even suggested doing one such night with your friends or your roommates. The problem is that not everyone is so willing to spend an evening getting up in front of their friends and reading a full presentation. But if you want all the fun of one of these presentation nights with less fear of public speaking, give these games a chance.
Presentation Night Games
Article continues below advertisement
'Talking Points'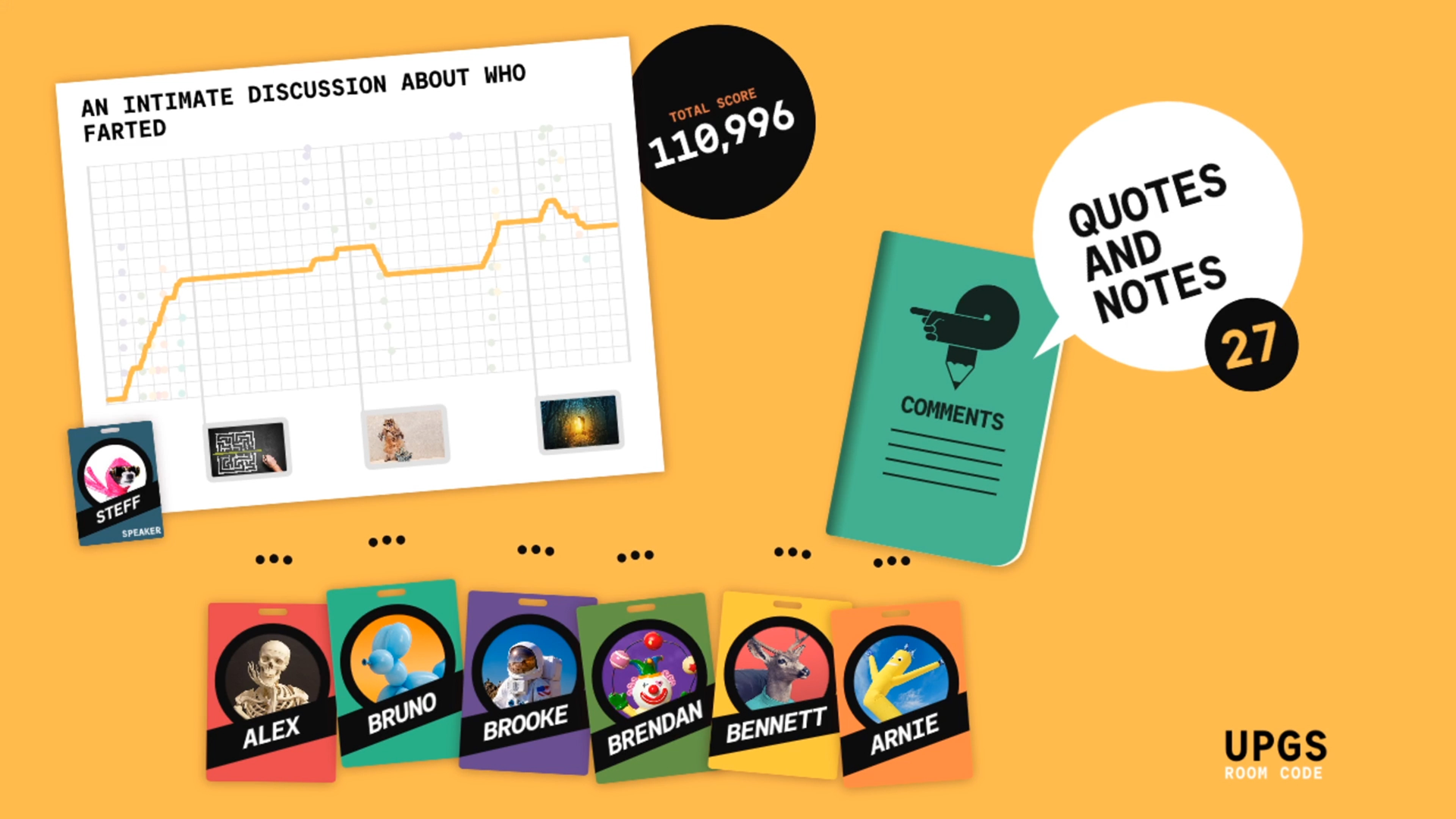 This game is the ultimate presentation game, but it's also more interactive than simply using a PowerPoint. When it's your turn to present, you'll be given a strange topic (courtesy of however weird your friends are) and one friend will also be "helping" your presentation by giving you picture slides to work off of. So, here's hoping you end up paired with one of your nicest friends, because otherwise you'd better be quick on your feet to figure out what a picture of an angry squirrel has to do with your presentation on the success rate of your friends using Tinder.
'Patently Stupid'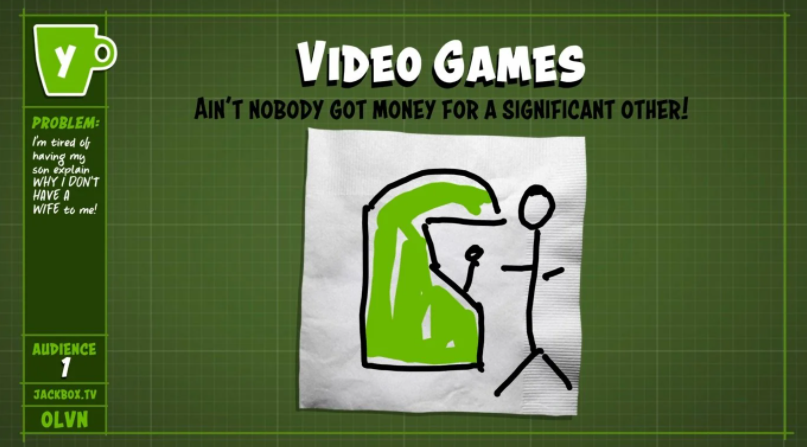 Patently Stupid is part presentation game, part drawing game, and part a test of who has the weirdest thing rattling around in their brain. In this game, you'll be presenting your solution to a made-up problem. Whoever has the best (read: strangest) invention that solves the problem takes home the top prize.
Article continues below advertisement
'Keep Talking and Nobody Explodes'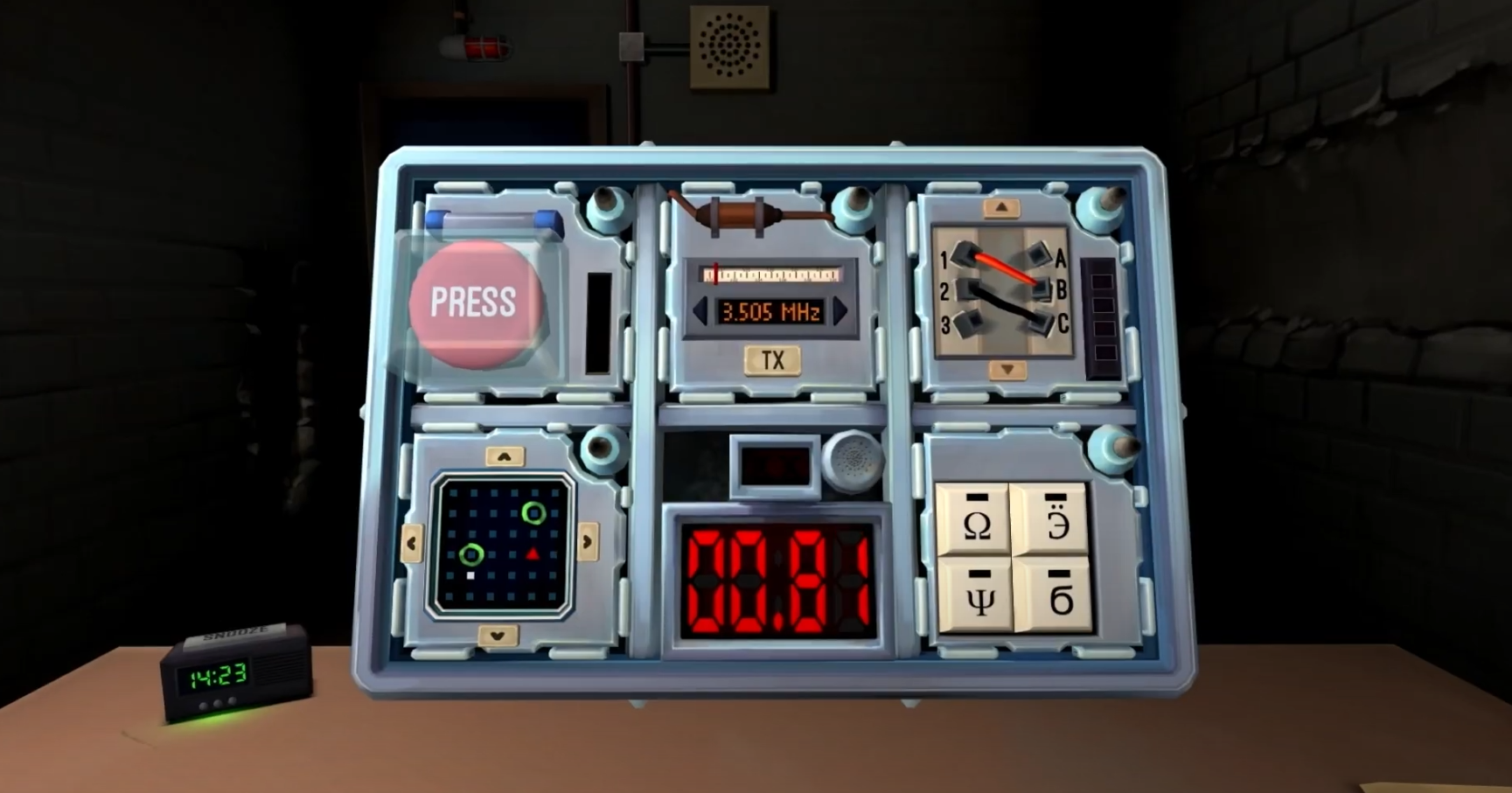 Did your friends complain that giving a PowerPoint is too stressful? Want to show them what real stress looks like instead? Then Keep Talking and Nobody Explodes is right for you! In this race against the clock, you'll have to defuse a bomb. The problem is that only you can see the bomb and only your friends have the directions to help you defuse it. This game requires a lot of fast talking, clear directions that are going to get garbled, and patience that's going to be tested.
Article continues below advertisement
'Joke Boat'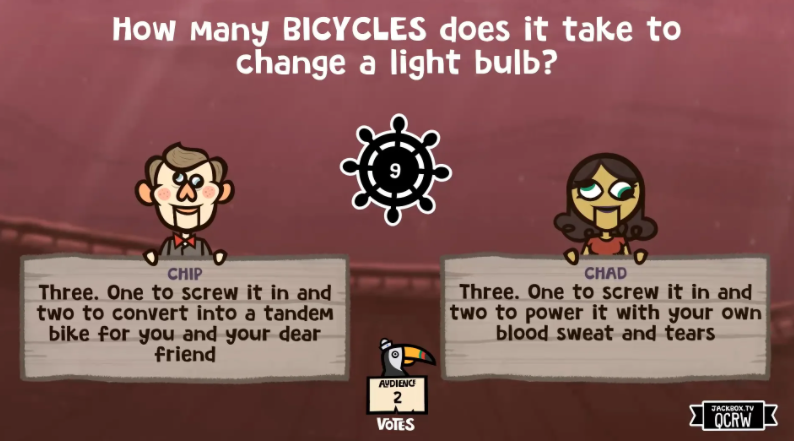 If you want something a little less stressful (depending on how you feel about stand-up comedy), then Joke Boat might be a good fit. In this game, you'll be going head to head with your friends when you deliver your best stand-up one-liners. Whoever makes you all laugh the hardest wins!
Article continues below advertisement
'Mad Verse City'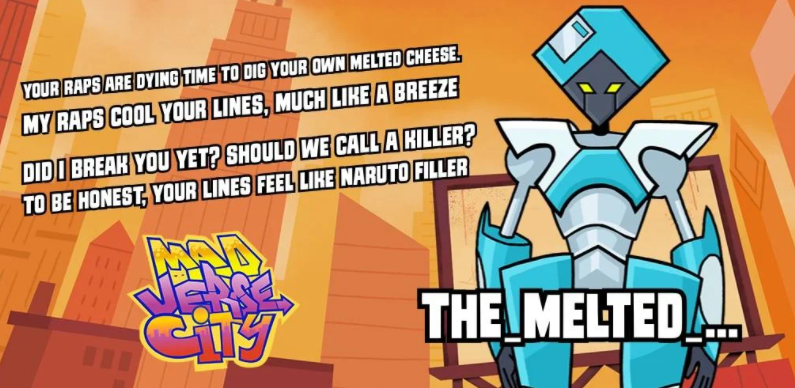 Mad Verse City is perfect if no one in the group considers themselves to be an amatuer rapper. If you and your friends know that rap is not your forte, then you're in for a hilarious night of finding out which of you have the absolute worst rhymes. In this game, you'll be playing as a rapping robot having to rap battle your other rapping robot friends. Whoever has the most devastating (or funniest, depending on what you feel like voting for) rhymes walks away as champion.