The TikTok Tea War Proves Americans Have No Idea How to Make a Real Cup of Tea
The TikTok Tea War was sparked when TikToker @jchelle36 posted her heinous recipe for "hot tea." What followed was a hilarious battle of the teas.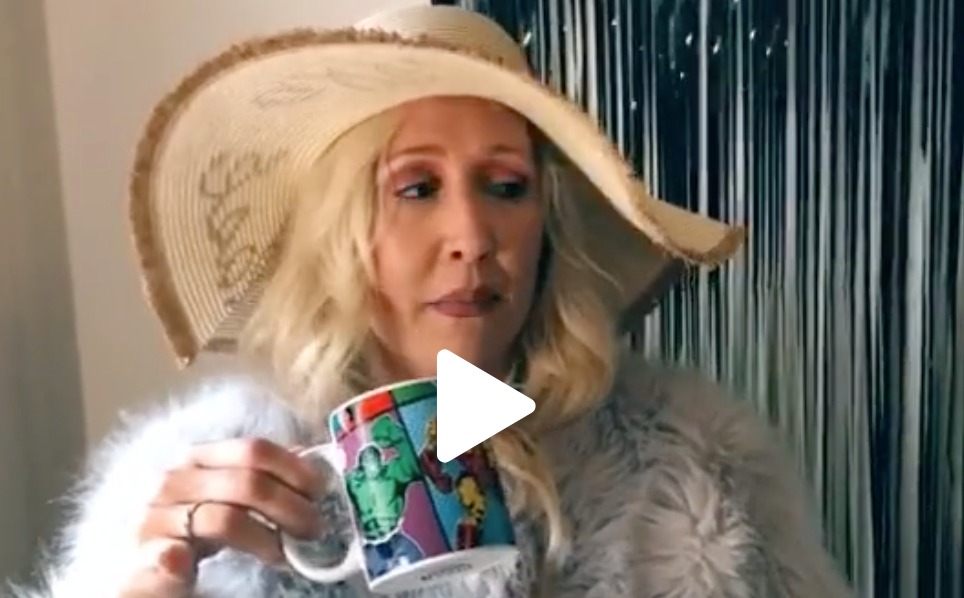 The perfect cup of tea is a touchy subject. British tea purists claim that in order to make a proper cup of tea, you need to boil water in a kettle (never a microwave), steep your tea bag in the boiled water (not too long, otherwise the tea becomes too bitter), and add a graceful amount of milk and sugar (if you wish). One American TikToker has decided to dismantle the great tea standard with her own concoction. By doing so, she sparked the TikTok "Tea War."
Article continues below advertisement
What's the TikTok Tea War?
It all started when TikToker @jchelle36, an American woman living in the U.K., posted a TikTok that depicts how she likes her hot tea. The video is titled "Hot tea 'this American girl' likes." Her tea recipe contains instant tea, Country Time lemonade powder, Tang, two cups of sugar, cinnamon, cloves, and microwaved water. The tea preparation was so vile, so sacrilegious, that the U.K. Ambassador to the U.S., Karen Pierce, got involved. She tweeted the right way to make a proper cup of tea.
Article continues below advertisement
"The Anglo-American relationship is defined by tea, and we've had a number of requests to show how to make a real cup of tea," Karen says, introducing legit military advisors who proceed to instruct people on how to make tea the right way.
Article continues below advertisement
@jchelle36 fired back with her own version of "British tea." This involved microwaving hot water, pouring an obscene amount of milk into the water (!!!), dropping a tea bag into the water-milk situation, adding a generous amount of sugar, and then stirring. It's basically just as offensive as the first tea video, and we hope nobody thinks Americans actually make their tea like this. We swear we have some dignity.
Article continues below advertisement
To make things even more interesting, the U.S. Ambassador to the U.K., Woody Johnson, uploaded a video showing how Americans make coffee — which was supposed to be a "Gotcha!" moment, since Brits aren't exactly known for their amazing coffee. But Woody ends up trolling everyone by using instant coffee! We're at 3-0 with U.K. in the lead, y'all.
Article continues below advertisement
If you can't tell, these caffeine shenanigans are most likely just for funsies. @jchelle36 even uploaded a parody video of an "American girl drinking tea in the UK." (Spoiler: the "server" leaves an entire bag of granulated sugar at her table.)
Although Americans truly do rely a bit too heavily on sweetener and hasty preparation, we're not ALL that bad.