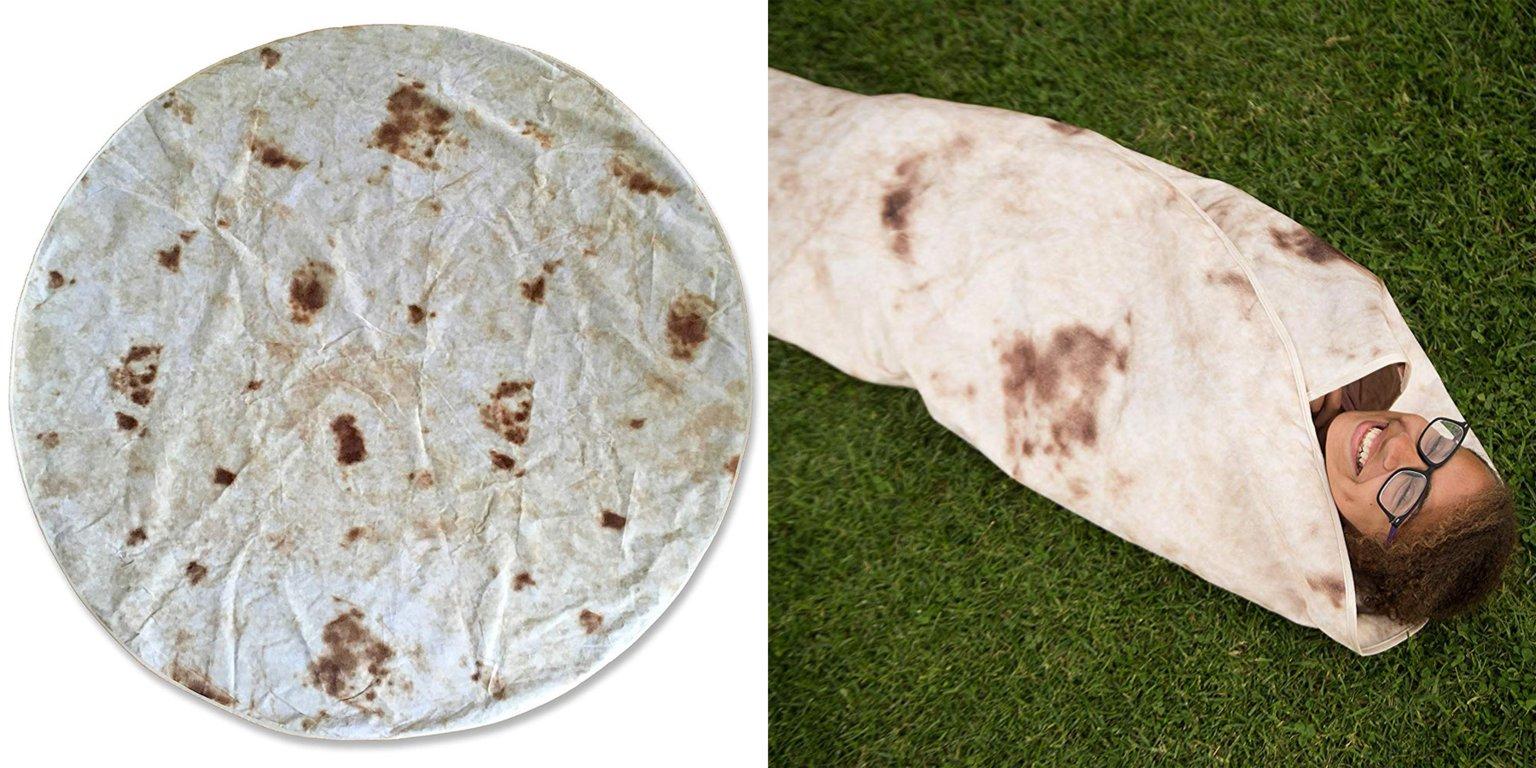 Everyone Is Obsessed With This Tortilla Blanket That Turns You Into a Burrito
There's nothing better than curling up in a blanket for a nice little nap. Except perhaps, a burrito. Now, you can indulge both of your favorite past times with a tasty-looking blanket that's going viral.
Article continues below advertisement
Twitter user named Katrina posted three photos of a new blanket someone purchased for her, and they've gone viral. The blanket looks like a giant tortilla, allowing you to roll yourself up into a human burrito. Her tweet has since received over 100,000 likes and 25,000 comments.
Article continues below advertisement
The blanket is by Zen Life, and available for around $45 on their Amazon page. It is currently sold out, probably because of all the people who snapped one up for their pets. Look at this cute little purrito...
Article continues below advertisement
According to the blanket's description, it's 5 feet in diameter, and made from 100 percent soft and plush microfiber. "Become a giant human burrito with the Burrito Blanket," the description reads. It's described as a "great gag gift for kids, tweens, teens and college students. Fun at parties, the beach, picnics, camping or just lounging on the couch."
Pupperitos are just as cute in it too.
Article continues below advertisement
You can even buy a miniature version for the baby burrito in your life. Uncommon Goods sells a cotton blanket and cap, which will transform your baby into a snug little burrito.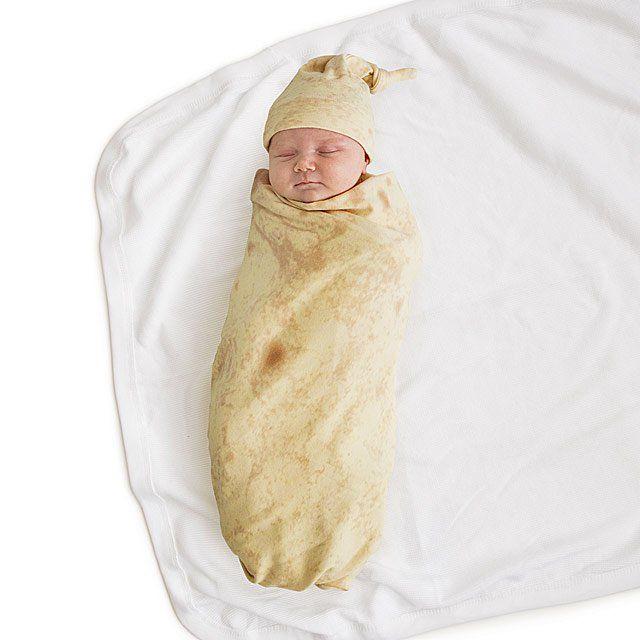 According to the description on the site, "From their sweet rosy cheeks to their delectable little toes, you know your baby looks good enough to eat, and now he or she can dress the part with this fiesta-worthy rendition of swaddling clothes." The $48 swaddle and cap are made with breathable fabric that keep your baby cuddled and secure, without being too hot."