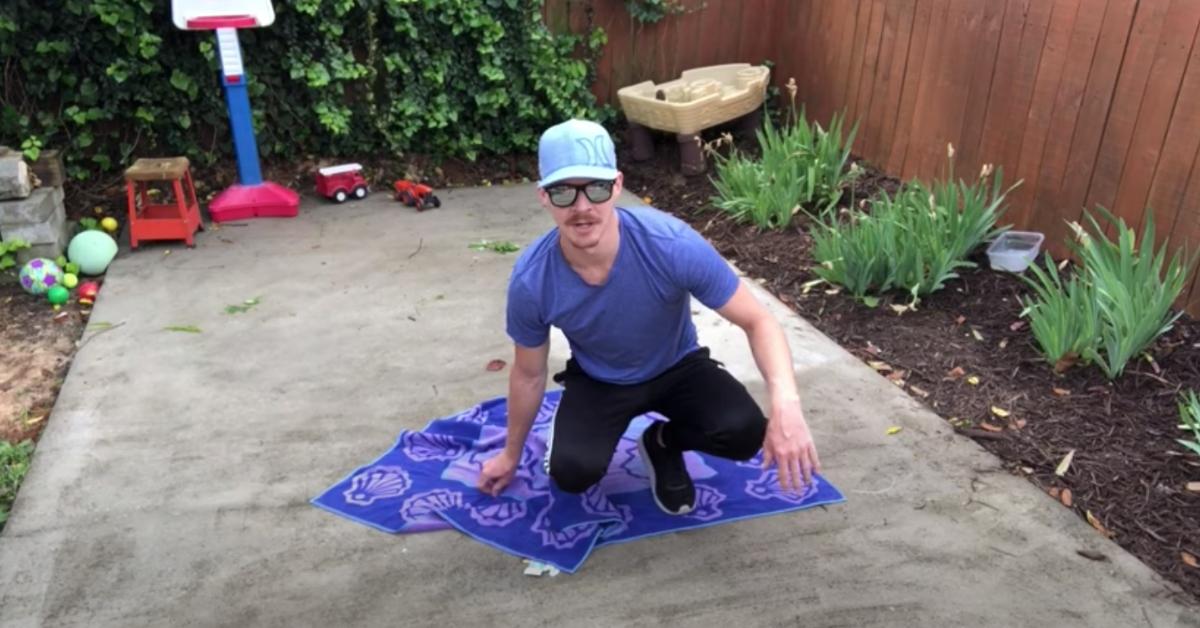 Here's What You Should Know About the Towel Flip Challenge
The Towel Flip Challenge calls on would-be magicians, athletes, and those eager to defy the law of gravity to try and stand with both feet on a towel — and flip it without stepping off of the piece of fabric.
The latest YouTube craze has proven particularly popular among those with families — though it serves of interest for everyone inclined to learn a new party trick. So, what does the challenge entail?
Article continues below advertisement
To take part in the Towel Flip Challenge, you need a towel and a lot of creativity.
Unlike the heavily-contested Skull Breaker Challenge or the Cha-Cha Slide, the Towel Flip Challenge poses no risk whatsoever to your safety.
Instead of asking your friends to perform an odd experiment assessing whether you do have fast enough reflexes required to survive a hideously ugly fall, all you need to do is acquire a reasonably-proportioned towel or bath sheet.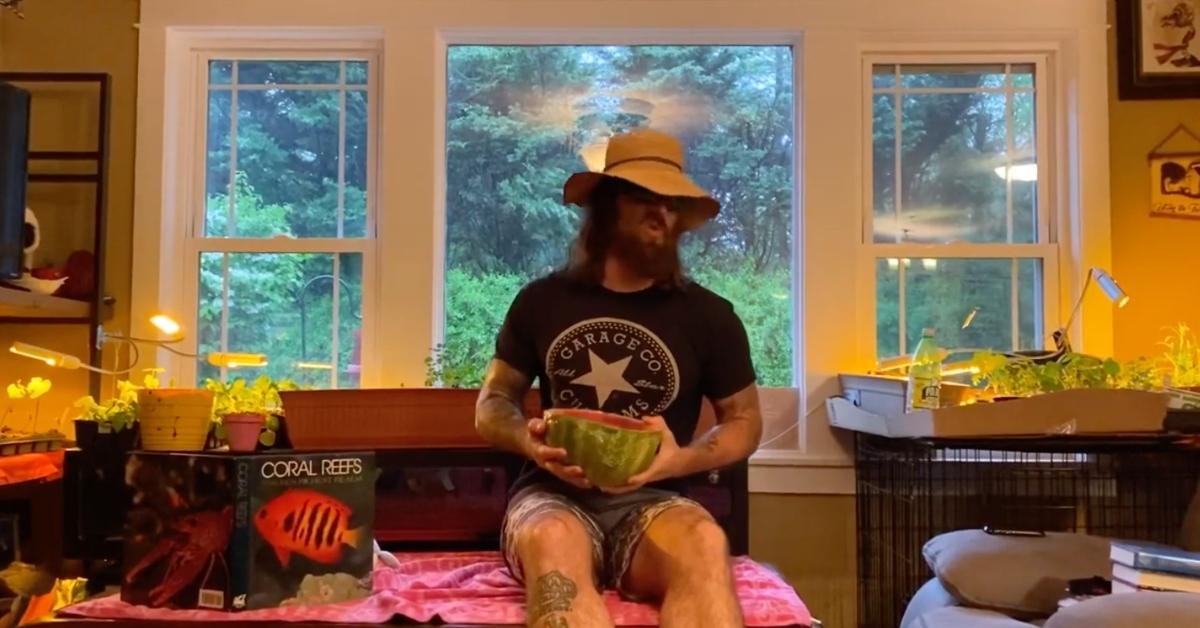 Article continues below advertisement
After laying down the towel on the floor, you have to step on it with both feet. Once that's done, you have to turn the towel upside down so that the side that was facing upwards at the beginning will now be facing the floor.
However, you aren't allowed to remove your feet during the process. Although the Towel Flip Challenge is nowhere near as dangerous as the Skull Breaker challenge, some participants are bound to face up to the dreaded prospect of tripping over their own feet.
Article continues below advertisement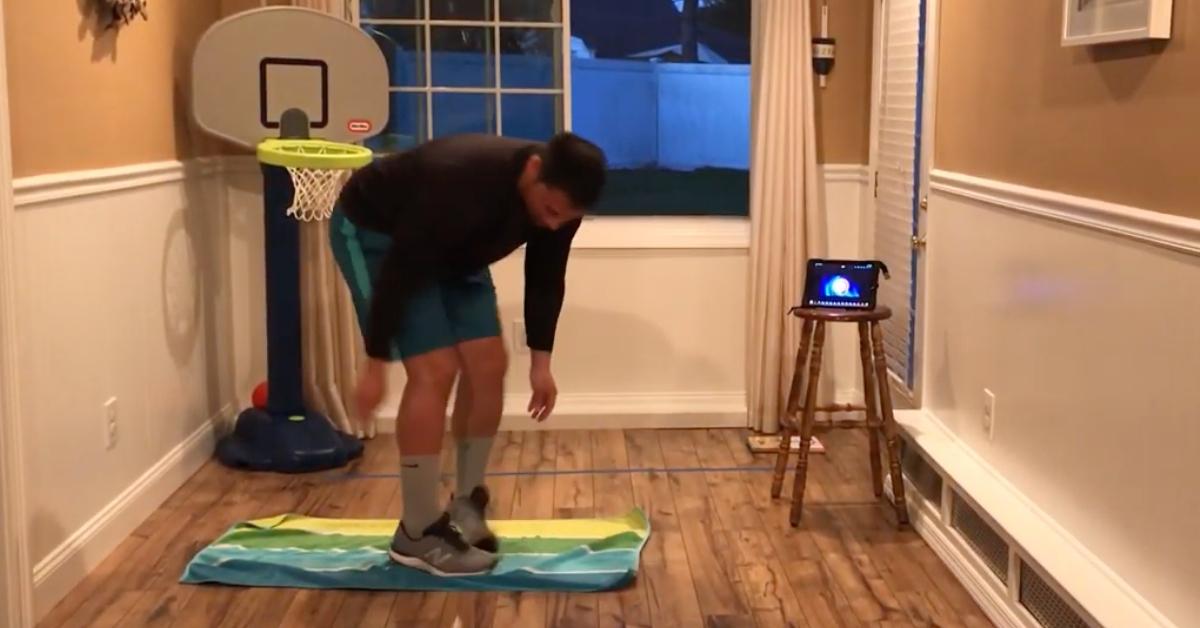 Some YouTubers ventured so far as to acquire matching props to complete the challenge with. Take an upload by CCE PE, which features a magenta towel and a matching watermelon. To further elevate the aesthetic, the YouTuber opted for a breezy surfer outfit comprising of a fetching fedora, a casual black shirt, and a pair of swimming trunks.
Article continues below advertisement
Other users put the emphasis elsewhere, creating few-minute-long clips documenting the unique strategy they came up with. Others are proudly showcasing their ability to flip the towel several times.
For instance, a video by Mr. E, which sees the ambitious physical education teacher attempt to turn the towel around as many as three times in under a minute.
Article continues below advertisement
A one minute and 27 seconds clip by Amy Allram focuses on a different approach.
The video captures the YouTuber's first attempt. As such, it evinces a good bit of shifting and shuffling, showing how Amy tries to kick the towel around until the desired effect has been achieved.
Originally designed for Virtual Field Day 2020, the Towel Flip Challenge offers an easy and fun way for people from various walks of life to exercise. Entertaining and achievable, the challenge has already become popular among those with families and beyond.
Other activities recommended for the event include the bottle flip ⁠— which calls on young and old to throw a bottle and try to get it to land with the bottom on the floor ⁠— the show balance challenge, and many others.
Although Virtual Field Day took place on May 8, some schools are organizing activities that will last up to May 25.