Through His Two Divorces, Tracy Morgan Is a Loving Father of Four
How many kids does Tracy Morgan have? The actor and comedian announced his split from Megan Wollover, whom he parented his fourth child with.
Actor and comedian Tracy Morgan officially called it quits with his second wife, Megan Wollover, on Wednesday, July 29, after five years of marriage. The 51-year-old actor and comedian confirmed their divorce in an official statement, saying it was a challenging time for both of them. That being said, he also asked the media to respect their privacy during such a difficult time.
Article continues below advertisement
And although a divorce is undeniably difficult for any couple to experience, it also takes a major toll on the couple's kids. As a father of four, Tracy Morgan's kids will stand by him during this tough time.
Article continues below advertisement
Tracy had one kid, 7-year-old Maven Sonae, with his most recent ex-wife.
Tracy and Megan parented their first and only child together, a daughter named Maven Sonae, two years before their 2015 wedding. You may recognize Maven Sonae from the 2015 Emmy Awards, because she totally stole the show on the red carpet. According to MTV, although she was only two years old at the time, she was photographed making some seriously incredible facial expressions and even striking some poses. Needless to say, she's fully prepared for a life in showbiz.
Maven regularly makes appearances on Tracy's Instagram, clearly showing that same sass she did back when she was two. And judging by all the photos Tracy loves sharing of their time together, it's clear she's the apple of his eye.
Article continues below advertisement
In a segment with The Today Show, Tracy apparently joked that he and his newly divorced wife would be having a quarantine baby, though he never confirmed if that was actually true. Knowing Tracy, we're pretty positive that was a joke.
"Me and my wife have been quarantined in here for like three weeks, so she's pregnant three times... Every week she got pregnant, and we're also role playing a lot now. We're role playing," he said during the hilariously awkward chat.
Article continues below advertisement
Before marrying Megan, he parented three children with his high school sweetheart, Sabina Morgan.
Prior to tying the knot with Megan, Tracy married his late high school sweetheart, Sabina Morgan, in 1987. They ended up filing for divorce in 2009, but during their marriage, they raised three children together: Gitrid, who was born in 1986; Malcolm, who was born in 1988; and Tracy Jr., who was born in 1992.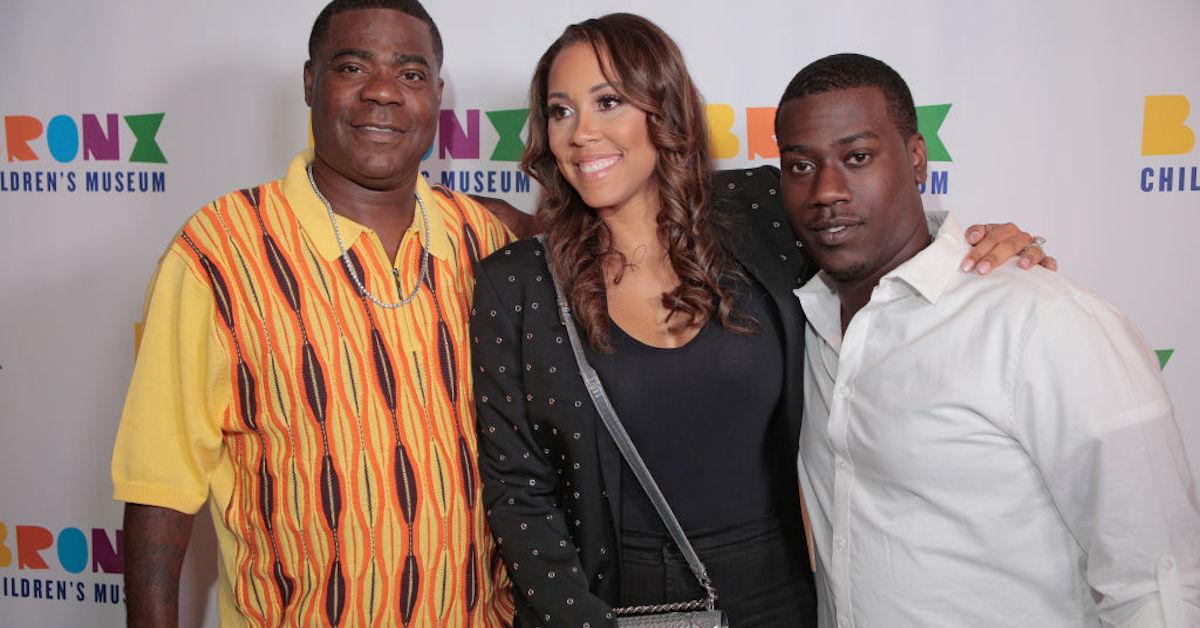 Article continues below advertisement
Tracy told Fox News in 2019 that he opted to host the ESPYs that year in order to raise money for the V Foundation for Cancer Research, because he had a personal connection to several people who had died from the disease. Not only were his grandparents killed by it, but so too was Sabina. It is unknown, though, when Sabina passed away.
Between four kids from two marriages, Tracy has quite a large support system. The Morgans will persevere, and ultimately get through these difficult times together as one big, loving family.