Trump Was Temporarily Banned from the Livestreaming App Twitch — but Why?
Trump's Twitch Account was banned after the President allegedly posted hateful content. Details on which of his posts got him kicked off the app.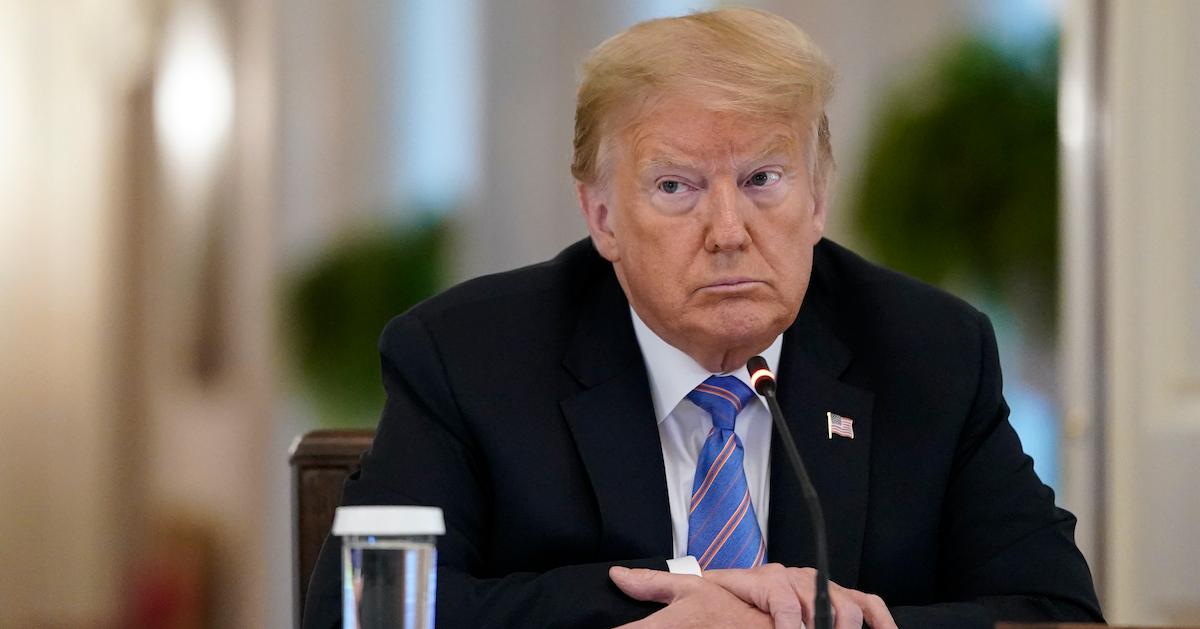 The livestreaming service Twitch has a strong presence in both the gaming community and among esports users. The service, which is owned by Amazon, has grown in popularity in more recent years for also featuring concerts and for allowing streamers to easily connect and communicate with followers.
Twitch has millions of active users, and more high profile figures are developing a presence on the site in order to get further exposure.
Article continues below advertisement
President Donald Trump's campaign-affiliated Twitch account was removed from the service after it was tagged as having hateful content. The account had been used to spread campaign information, and it included videos and content from his speeches and press conferences.
This comes on the heels of Trump's disagreements with Twitter; the social media app flagged several of his tweets for presenting misleading information.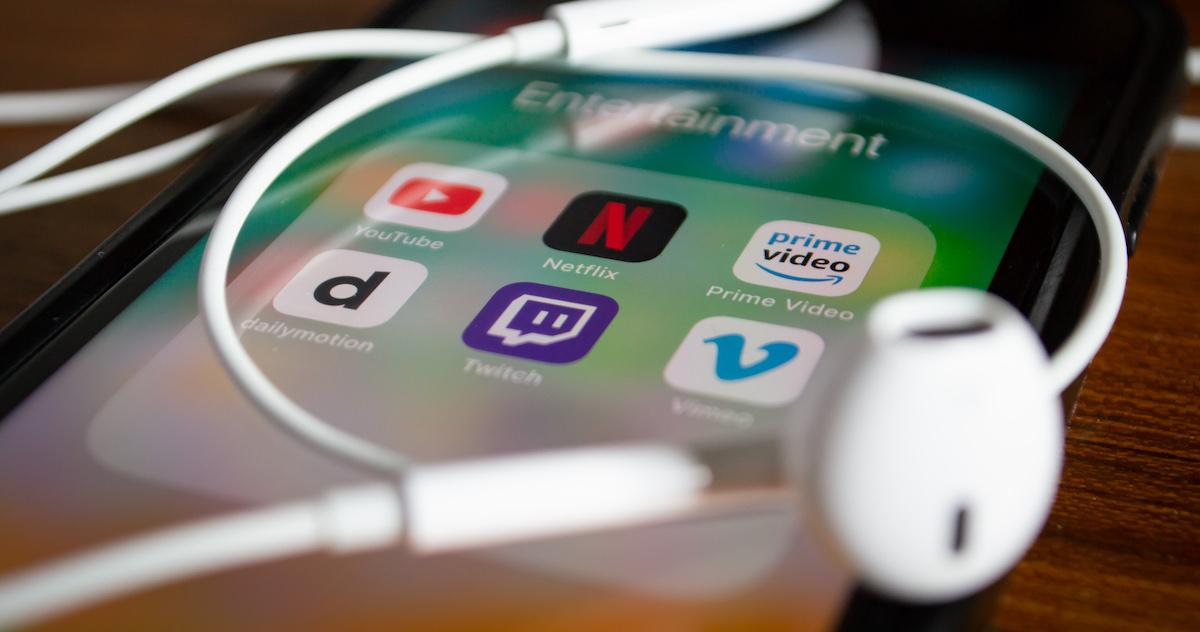 Article continues below advertisement
Why was Trump's Twitch account banned? Read on for more information about the ban, how long it will last, and what the Twitch spokesperson had to say about it.
Why was Trump's Twitch account banned?
Those who did a cursory search for the "Team Trump" page on Twitch beginning on June 29 were met with a message that the account was no longer available.
"Sorry. Unless you've got a time machine, that content is unavailable," the message read.
The page was affiliated with Trump's campaign for re-election. The account had been posting various videos from several of his past rallys, which was also among other content.
Article continues below advertisement
The official spokesperson for the streaming service, Brielle Villablanca, later confirmed that the Team Trump Twitch account was taken down because it was spreading "hateful" messages.
Per CNN, Brielle stated, "In line with our policies, President Trump's channel has been issued a temporary suspension from Twitch for comments made on stream, and the offending content has been removed." Article continues below advertisement
It's unclear how long the account will be down for. Twitch suspensions, in general, last anywhere between one day and 30 days.
The service later confirmed which two videos in particular had led the account to be taken down.
Which videos got Trump's Twitch account suspended?
One of the videos in question that largely contributed to the suspension of Trump's campaign account was from 2015. The video, which was re-broadcast on Twitch, was from when he announced his intention to run for president. The moment touched on immigration, and it specifically targeted those from Mexico.
Article continues below advertisement
"When Mexico sends its people, they're not sending their best... They're sending people that have lots of problems, and they're bringing those problems with us. They're bringing drugs. They're bringing crime. They're rapists. And some, I assume, are good people. But I speak to border guards and they tell us what we're getting. And it only makes common sense. It only makes common sense," he said. "They're sending us not the right people."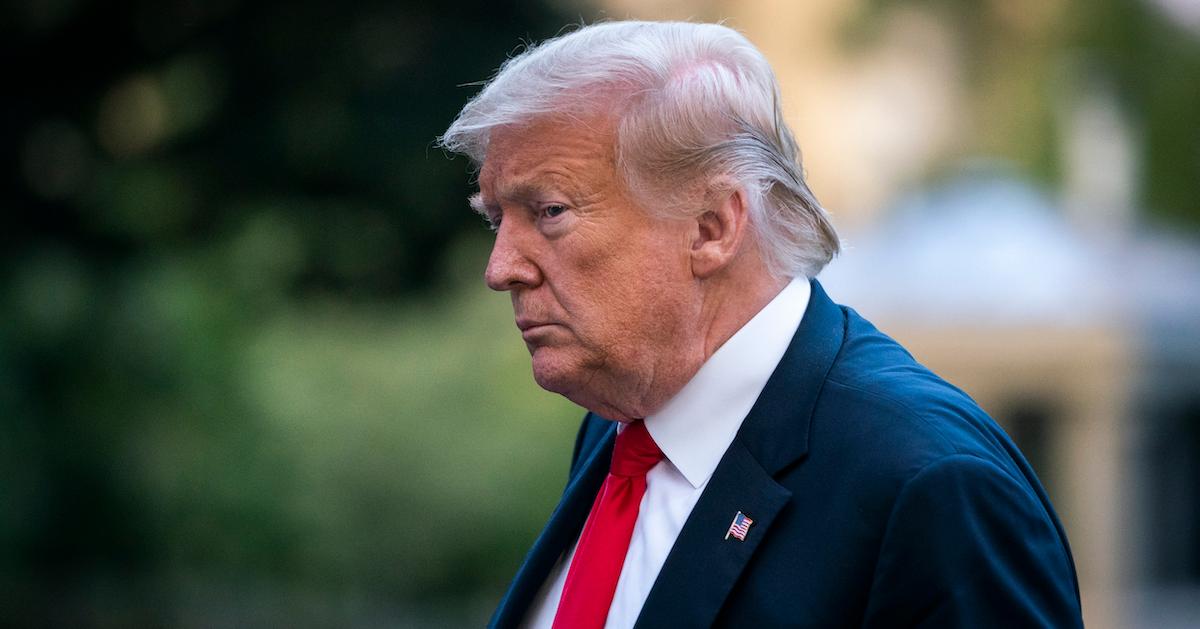 Article continues below advertisement
The second video that Twitch cited in the account's removal was from his 2020 rally in Tulsa, which controversially took place on June 20 in the midst of the coronavirus pandemic.
In the clip from the rally, President Trump referred to a man of Mexican descent as "hombre."
"Hey, it's one o'clock in the morning and a very tough, I've used the word on occasion, hombre, a very tough hombre is breaking into the window of a young woman whose husband is away as a traveling salesman or whatever he may do. And you call 911 and they say, 'I'm sorry, this number's no longer working.' By the way, you have many cases like that, many, many, many. Whether it's a young woman, an old woman, a young man or an old man and you're sleeping," he said in the second video.
Article continues below advertisement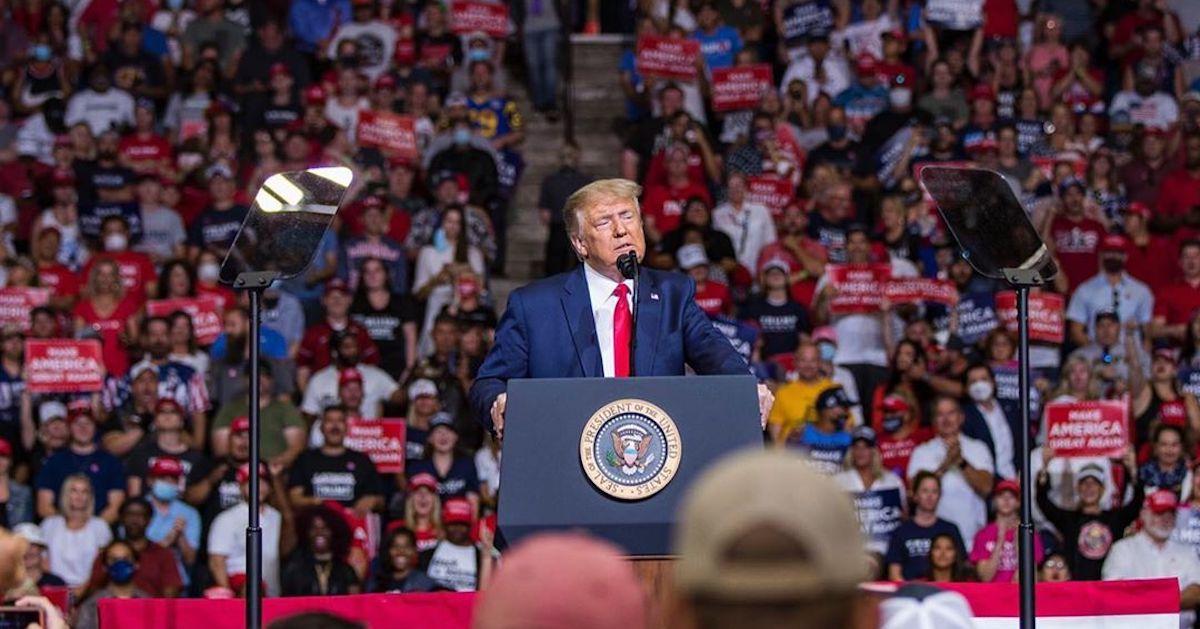 As of presstime, President Trump has not commented on the campaign Twitch account getting banned.
The subreddit thread The_Donald, which had more than 790,000 comments, was also removed from Reddit. The thread largely contained pro-Trump comments.