Twitch Is Adopting a New Approach to Curb Music Copyright Infringements
Twitch issued dozens of emails warning streamers of potential copyright violations recently. Read on to find out more about the new music rules.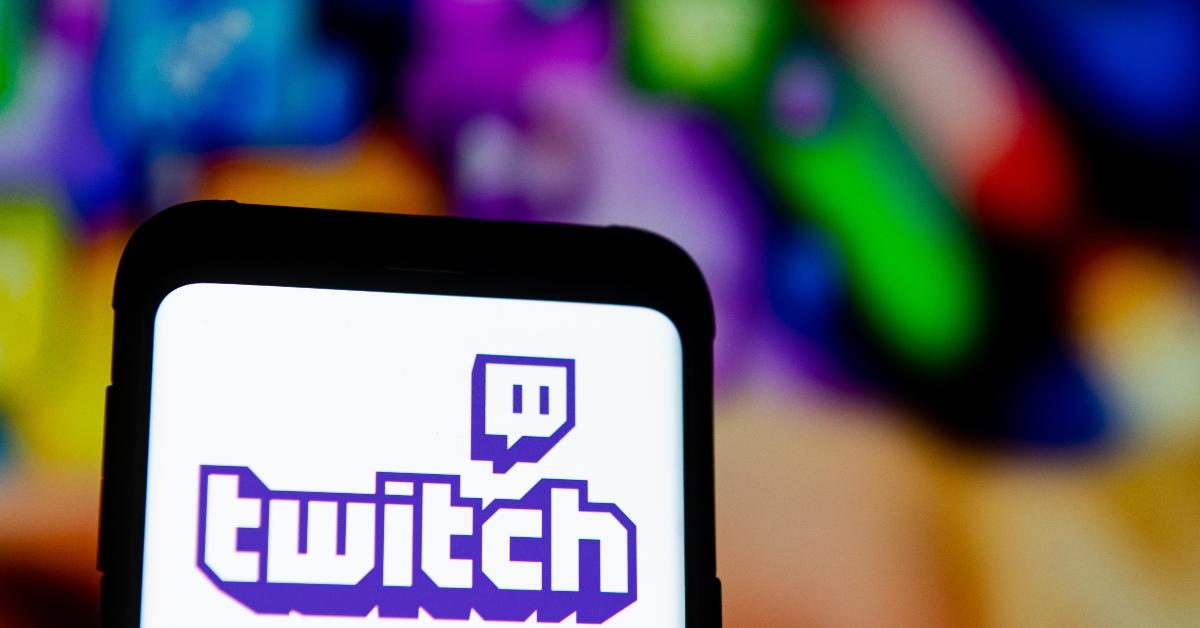 Dozens of Twitch users have received emails informing them of potential music copyright infringements, with some of the offending videos dating back to as early as 2017.
Fuslie, HaleyBaby, and Jake'n'Bake are just some of the streamers affected by the unprecedented crackdown on the use of unlicensed music. Although the rules are anything but new, Twitch has only started issuing serious warnings recently.
Article continues below advertisement
Twitch is adopting a new approach to curb the violation of music copyright rules.
The Amazon-owned company sent out emails warning users of potential copyright strikes en masse in early June.
Users receiving more than three copyright strikes are bound to face permanent bans — which puts DJs, events organizers, radio show hosts, podcasters, professional video game players, and many others at risk.
As a previous article by CULTR reveals, those live-streaming games like FIFA, Need for Speed, or GTA can easily be affected as well.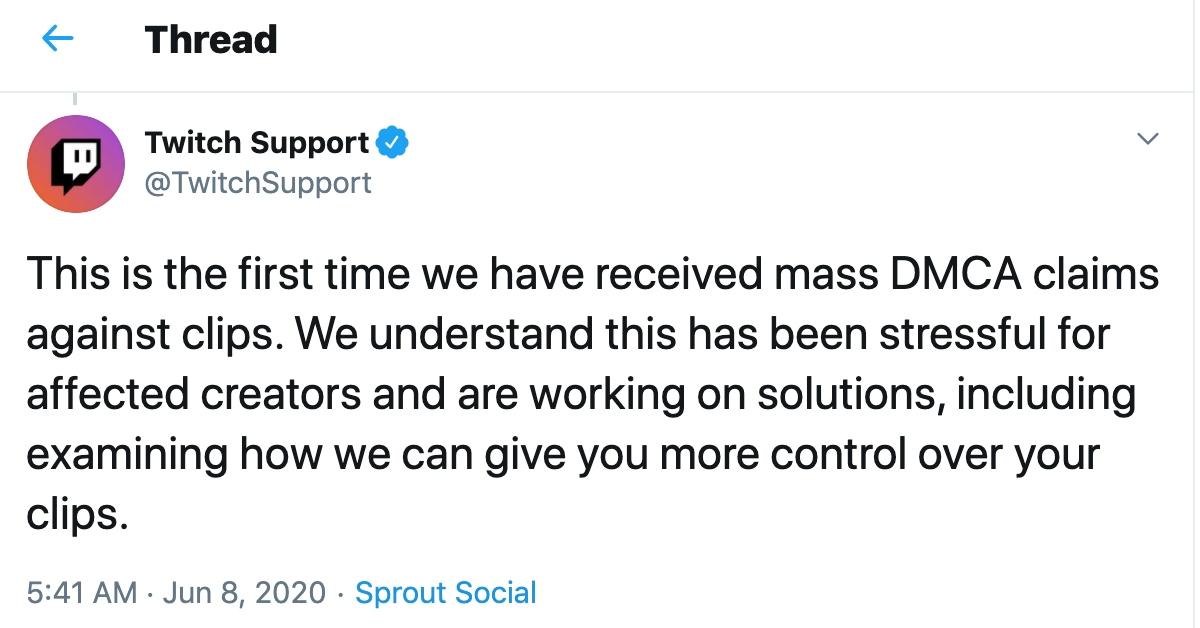 Article continues below advertisement
Content with music that isn't either created by a user, music they already attained a license for, or a cover version of a popular song is considered as a violation of the rules.
Although users have been liberally using functions like the ever-popular song request button for the past few years, this can yield severe repercussions as well.
To make matters worse, the platform is issuing warnings retrospectively. Offending videos can date back to as early as 2017.
Creators have rushed to the website to delete the suspicious pieces of content from their archives. However, in some cases, the number of problematic videos far exceeds three — which automatically leads to the termination of a person's account.
Article continues below advertisement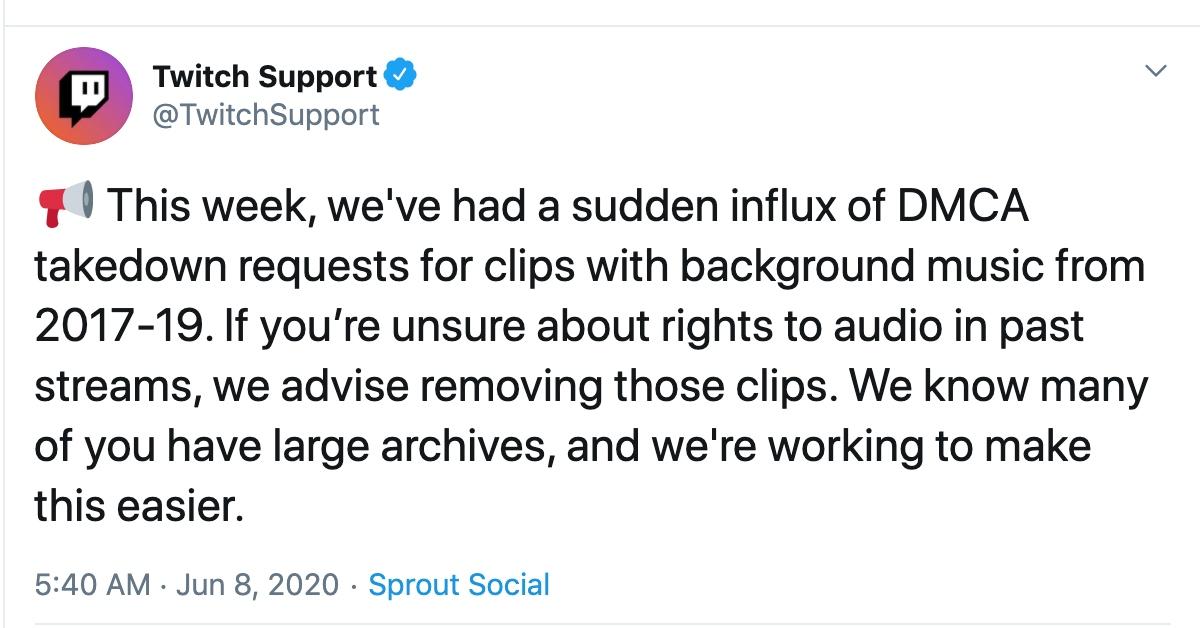 "Look at what twitch copy right music update to its tos has done to our man @StableRonaldo sad day cause we all have to delete our vids and clips #twitch," tweeted a streamer.
"looks like im deleting all my clips on twitch to avoid getting a copyright strike/potentially banned. sick," wrote someone else.
Article continues below advertisement
"I'm starting to delete all my vods and clips on Twitch as well since a lot of streamers get copyright strikes atm. I'm too scared of getting a permaban because of that," explained someone else.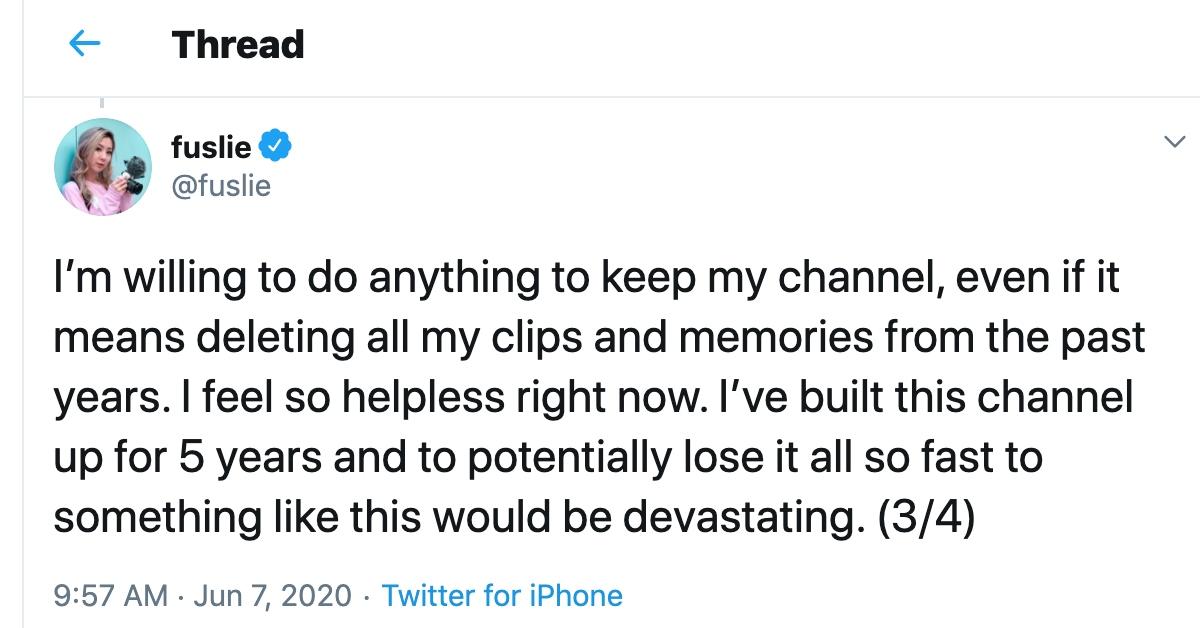 Article continues below advertisement
Steamers like Fuslie or Jake'n'Bake are at risk of losing their entire livelihood.
As Fuslie revealed in a new tweet, she has one copyright strike left before her account is removed for good. She first registered on Twitch in February 2015, amassing circa 297,000 followers over the past five years.
"I'm willing to do anything to keep my channel, even if it means deleting all my clips and memories from the past years. I feel so helpless right now. I've built this channel up for 5 years and to potentially lose it all so fast to something like this would be devastating. (3/4)," she revealed in a tweet.
Article continues below advertisement
Jake'n'Bake is another streamer thought to be in serious trouble. He took to Twitter to air his frustration over the copyright infringement warnings as well.
"Any other streamers get hit with some copyright stuff recently? The heckkkkkkk we supposed to do? :( I can't go through 100,000 clips and delete anything that has some music in it. Scary. If things continue this way doesn't that mean 90% of the streamers on Twitch are donezo?" he wrote.
Twitch has pledged to work together with users to find a more convenient way of deleting videos.