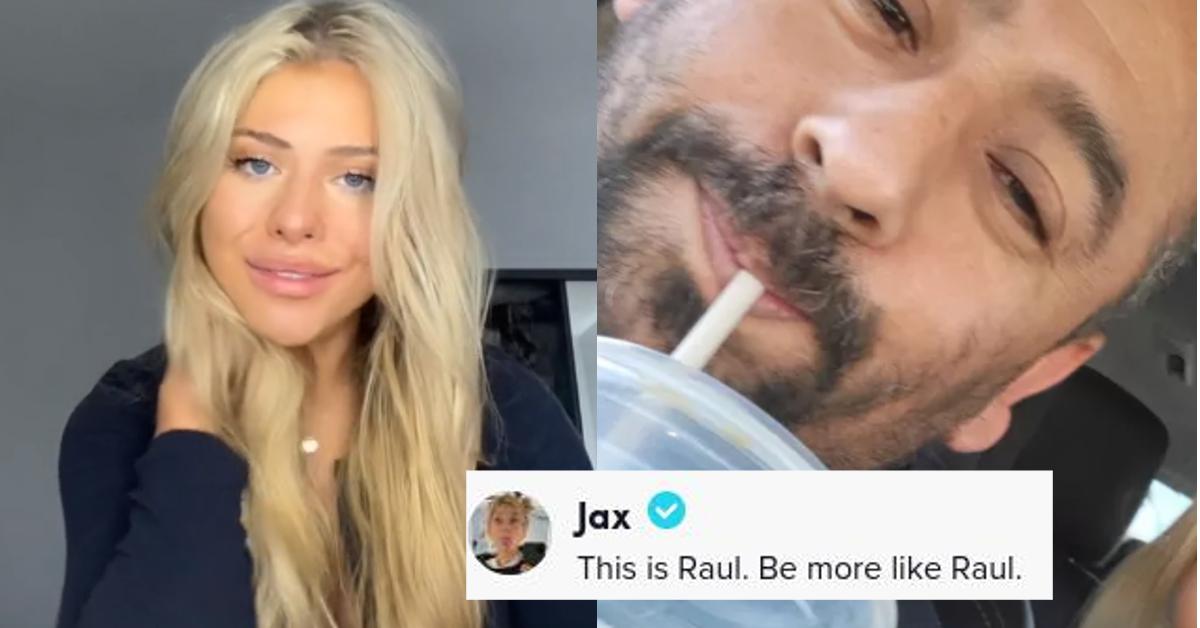 TikToker Robbed at Coachella Changes Life of Uber Driver Who Went Above and Beyond to Help
TikToker Becca Moore was robbed at Coachella by a guy who was hitting on her, and she formed an unlikely friendship with her Uber driver.
It's a bummer to lose any personal belonging that you hold near and dear, but there are two items that are inevitably the most frustrating and depending on the situation that you're in, scariest to lose and that's your wallet and cell phone.
Some would even argue that because of the ability to make purchases through a mobile device these days thanks to handy-dandy NFC technology, there are some who'd rather lose their wallet, as most folks' only piece of consumer tech that they rock to do pretty much everything in their lives are their smartphones.
Article continues below advertisement
And things get even worse if the bulk of your livelihood centers around your phone, like let's say if you're an Influencer who travels around to different parts of the country scoping out and documenting events you frequent and share with your followers.
And that's unfortunately what happened to TikToker Becca Moore.
Many of Becca's posts center around her misadventures in dating along with other daily encounters and situations that she gets herself into. And in a now-viral clip, she talks about the time she went to Coachella when a guy began flirting with her.
Turns out the dude was a thief who decided to relieve her of her wallet, phone, and keys.
Article continues below advertisement
She begins the video by stating: "I went to Coachella this weekend and I thought this guy was kinda hitting on me but then he just robbed me."
She explained the situation to staff members at the hotel, who called an Uber on her behalf so they could take her to a nearby cell phone store so she could purchase a new device.
And she ended up making an ally in the process.
Article continues below advertisement

That ally was Uber driver Raul Torres: "A normal Uber driver takes you to a place and then drops you off. He insisted on coming in with me and making sure that I was gonna have a ride after that," Becca said.
Article continues below advertisement

The two decided to team up to try and find the perpetrator who stole from the Influencer. Raul took Becca to the police station to file a report and managed to uncover the alleged thief's identity.
Raul then accompanied Becca and the police officers who searched for her belongings, but they came up short. Raul didn't stop helping her, however.
Article continues below advertisement

Ultimately they were able to locate the phone, presumably using "Find my iPhone" or a similar feature, and thankfully they were able to find the phone. It was left outside of an Airbnb.
Article continues below advertisement

Becca was thoroughly touched by Raul's commitment to helping her get her phone back and during their journey to recover her belongings, they got Starbucks and then went out for margaritas together after the wild goose chase.
Article continues below advertisement

"We went on an entire adventure from 10 a.m to 6 p.m, which should've been an entire day of work for him, and towards the end of the day is when I started realizing he actually needed more help than I did," local news outlet KGET reported the Influencer as saying.
The outlet also highlighted the dedication Raul had to hustling: he drove all the way from Fresno, Calif. to Indio, Calif. in order to more rides from Coachella attendees so he could give some cash to his teenage daughter — it's a five and a half hour drive.
Article continues below advertisement

Becca also learned that both Raul's daughter and father were diagnosed with cancer and he helps to take care of the both of them. After seeing how much he was willing to help her despite everything that was going on in his life, Becca launched a GoFundMe to assist the Uber Driver and tell people about her positive interactions with him.
Article continues below advertisement

"So usually I use my platform to talk about like, boys, my dating life and stupid things that now I really see are just surface level. It means a lot that I can help him back," Becca said.
Article continues below advertisement

"So yeah, that man stole my phone, my keys, my credit cards. You know what he gave me? Friendship with Raul, so it was worth it."
Becca's crowdfunding campaign helped to raise nearly $200,000 for the Uber Driver as of this writing.