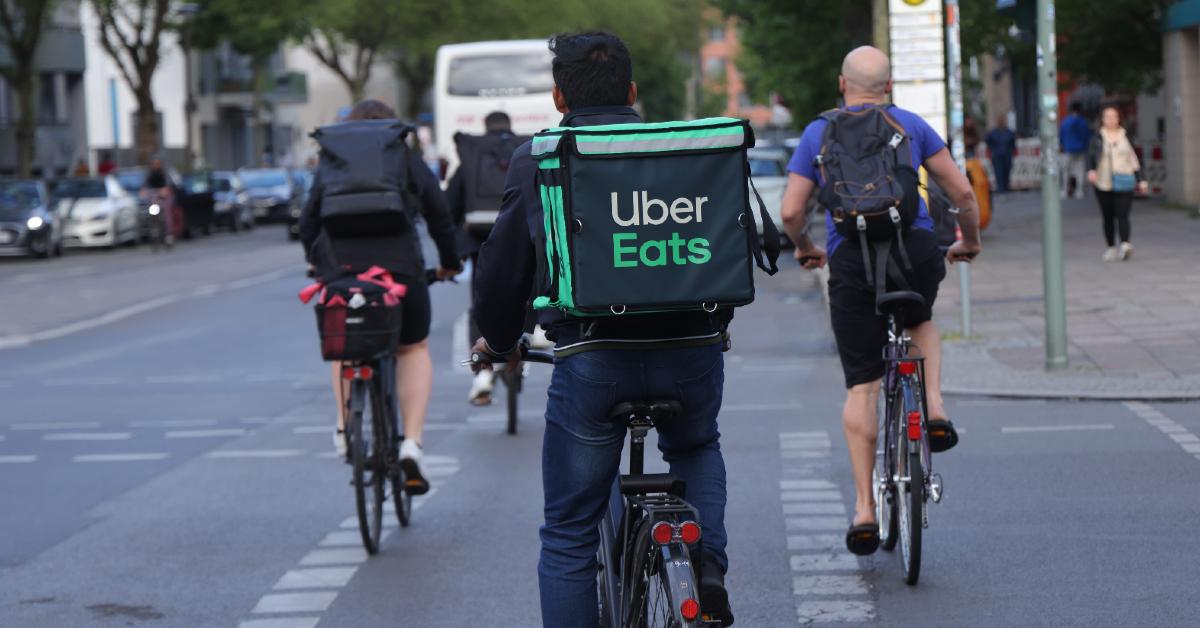 Uber Eats Driver Tipped $1.19 For an Hour's Work Tears Up In Viral TikTok
Article continues below advertisement
The reality, however, is that many meal couriers that work for popular applications like GrubHub, DoorDash, UberEats, etc. earn below minimum wage. And a recent TikTok uploaded by food delivery driver Smithson Michael has gone viral for highlighting these income issues many food delivery employees face.
Smithson says in the video, "I wish people knew what it was like to deliver for Uber Eats, Postmates, DoorDash, and all these companies. I just spent an hour driving around for a dollar and nineteen tip. I mean would it hurt y'all to tip us? Throw us five dollars? I got a dollar and nineteen and two dollars from the app. What's that?"
Article continues below advertisement
He continued to talk about how the economics of working for food delivery service applications is ultimately not worth it: "That's not even enough to cover gas. How am I supposed to survive like that. Homeless, I'm there." He then gestures to the vehicle he's recording his TikTok from.
Article continues below advertisement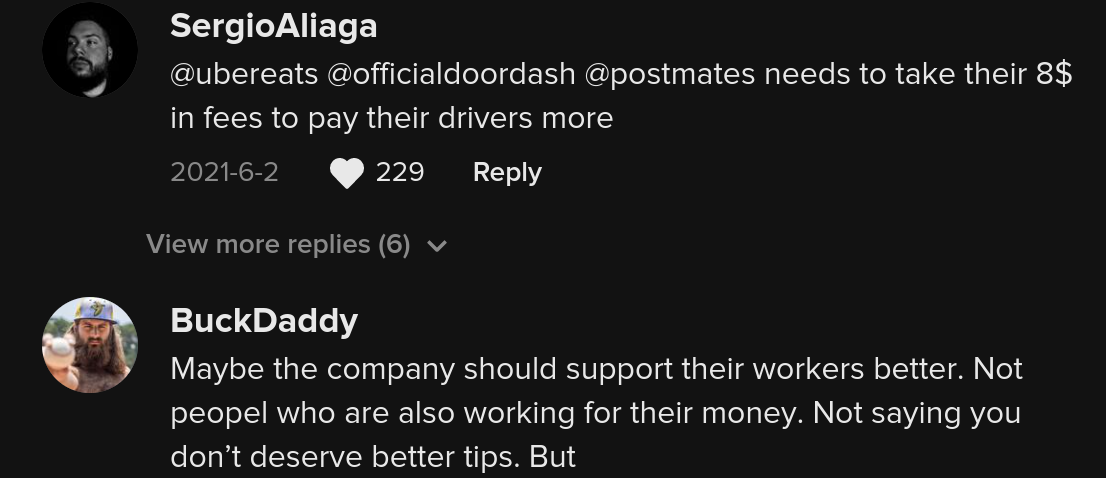 "This, that I'm sitting in, it's gone. Four months behind there's no way I could pay for that. Everything fell apart I mean I haven't been able to sustain myself provide for myself. And these are essential service I just wish people knew what it was like I wish they understood what it was like to drive for these services."
Article continues below advertisement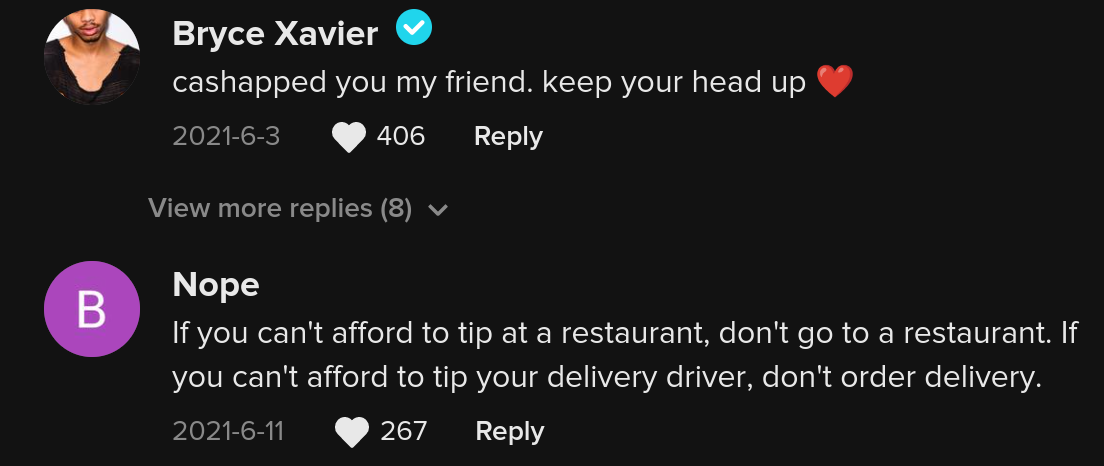 His caption for the clip contains four hashtags: "#helpme #ubereatsdriver #traction #positiveforce"
He added in another standalone remark in the comments of his video: "This video is to raise awareness for all workers in the food industry that aren't being paid what they are worth. We will win!"
Article continues below advertisement
And while Smithson called out customers for not tipping in his video, in the comments section of the clip he said that "corporations...are at fault here."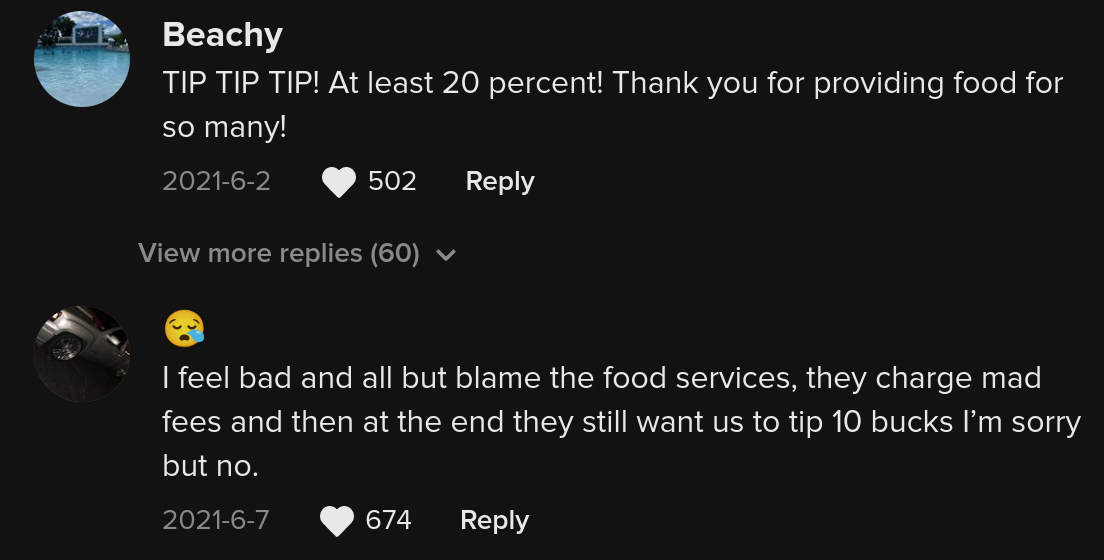 Article continues below advertisement
Another TikToker, @myhartspace wrote, "I always tip well but let's be real.. Corporations are to blame." To which Smithson responded with: "Notice their total silence- my point in making the video exactly."
There were other TikTok users who said that they too are having difficulty making ends meet while working delivery service jobs, like @martin8th who wrote, "I feel you bro, and it stillstands true. lost my job last week so I started doing food delivery. I make $65 a day, just enough to fill my gas tank"
Article continues below advertisement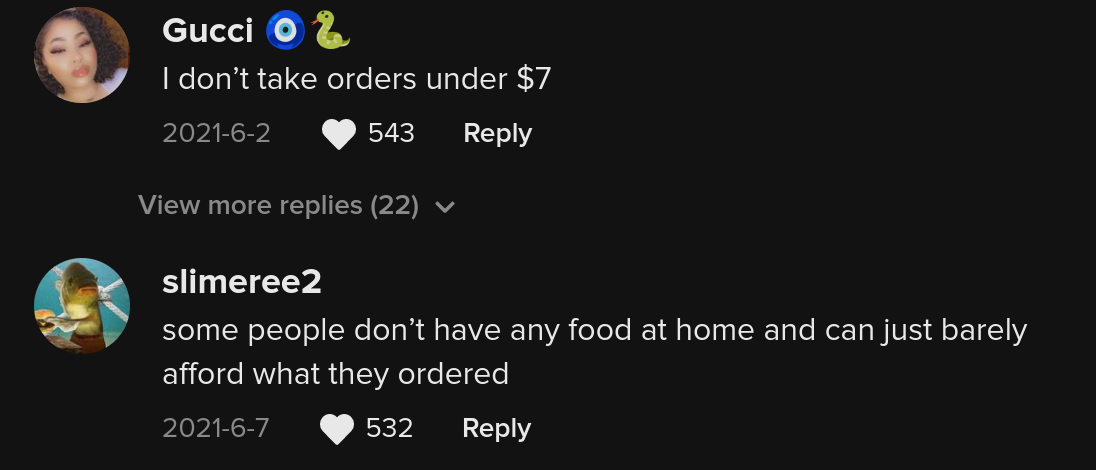 But there were some other users on the platform who thought that Smithson was wrongfully blaming his lack of a livable wage on delivery application customers and not the corporations that run the apps themselves.
Article continues below advertisement
@its.me.marie.luv wrote, "I find it weird why the customers are the ones who are pressured to tip , how about the actual company y'all work for that make millions , ask them"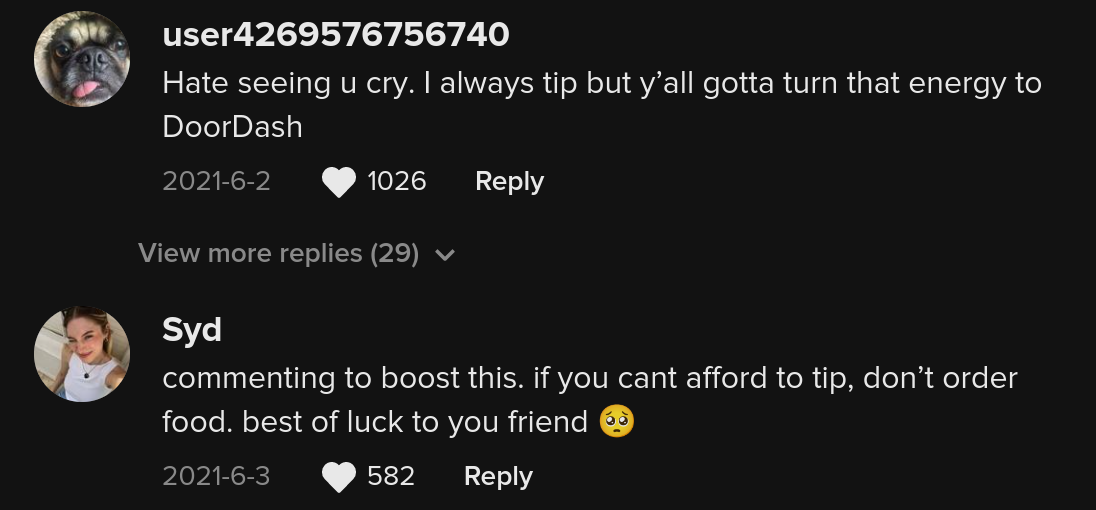 Article continues below advertisement
They weren't the only TikToker who thought Smithson was calling out the "wrong" people @aconservativeliberal wrote, "No offense bro. I always tip but it really needs to be doordash paying more. They charged us a 5 dollar service fee and food is like $3 above price"
Have you ever worked for a food delivery service? What was your experience like? Did you feel like it ultimately wasn't worth your time and found it difficult to maintain a livable wage? Or is it only viable as a side-hustle to use during "rush" periods like game nights?