Uber Driver Refuses Rider With Service Animal — for the Fourth Time in One Week
Disability rights advocate Zipporah Arielle is exposing Uber's ongoing problem with denying service to riders with wheelchairs, service dogs.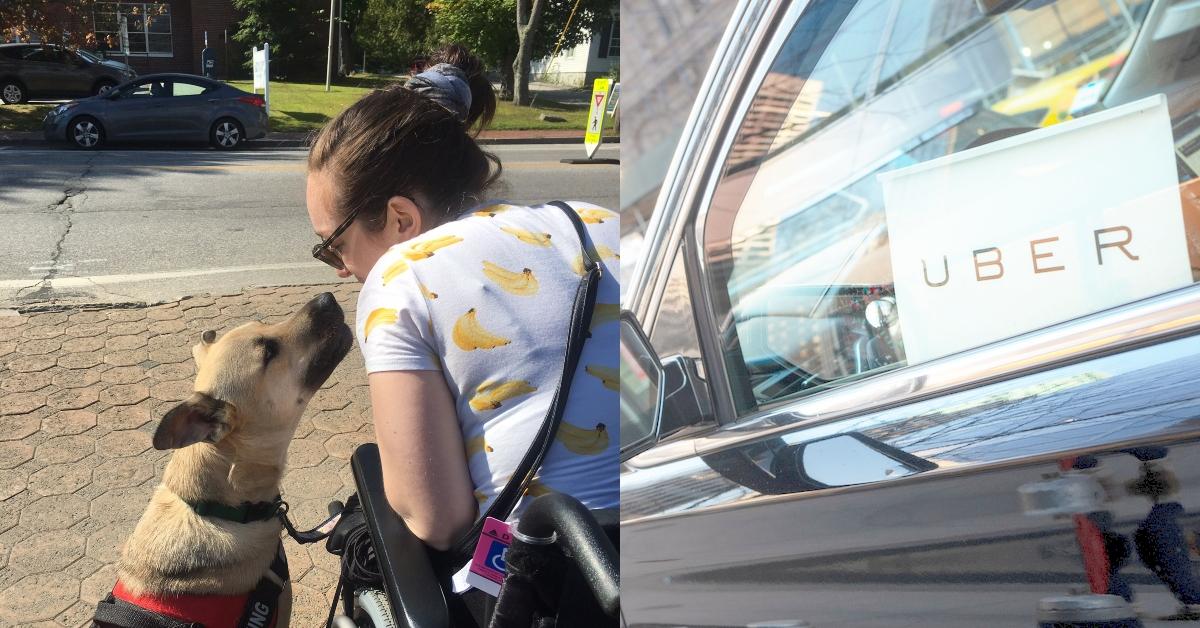 Ride-sharing apps like Uber and Lyft have made the world much more accessible for many people who can't drive or don't own cars. However, despite federal and state laws demanding these services provide equal access for passengers with disabilities, many customers with service animals experience frequent denial of service once driver-partners see they are accompanied by a worker-companion animal.
Article continues below advertisement
Rider Zipporah Arielle, who goes by the Twitter handle @coffeespoonie, highlighted this pattern on her feed recently, where she shared a video of a driver who, upon seeing her wheelchair and service dog, refused to transport her to her destination because he has leather seats.
Article continues below advertisement
Unfortunately, the experience she documented is a familiar one. Arielle tells Distractify the incident was one of four she had in the span of a week. "This doesn't include the drivers I had to convince to allow me and my service dog to get in the car," she added.
However, as she explains (and as the rideshare app's FAQ confirms), all drivers who sign up for the service agree to pickup riders with registered service animals "and receive regular reminders about it that they have to agree to," Arielle says.
Article continues below advertisement
"Most drivers I encounter do not want to allow my service dog, probably three out of four. Most will reluctantly take them after I remind them of the policy." On occasion, she does pair with a rider who loves dogs "or at the very least appreciates that service dogs do a job," but unfortunately they seem to be an exception to a troubling pattern.
Article continues below advertisement
Arielle even notifies drivers ahead of time by messaging through the app to inform them she has a service dog and wheelchair.
Article continues below advertisement
Uber's stated policy is that the consequence for a driver refusing to transport a rider with a service animal because of their service animal, they "will be permanently prevented from using the Driver App." However, despite following up with Uber support after being denied service, Arielle says to her knowledge "only one driver has faced any consequences for denying me because of my service dog, out of four drivers this week."
After the incident Arielle captured on video, she was denied service by another driver just because of her wheelchair, her service dog, Dovi, was at an appointment and was not riding with her on this occasion.
Article continues below advertisement
"Uber Support always says the same sorts of things, that they take this issue very seriously and can understand my frustration," she tells me. But that concern doesn't seem to be reflected by consistent and prompt action.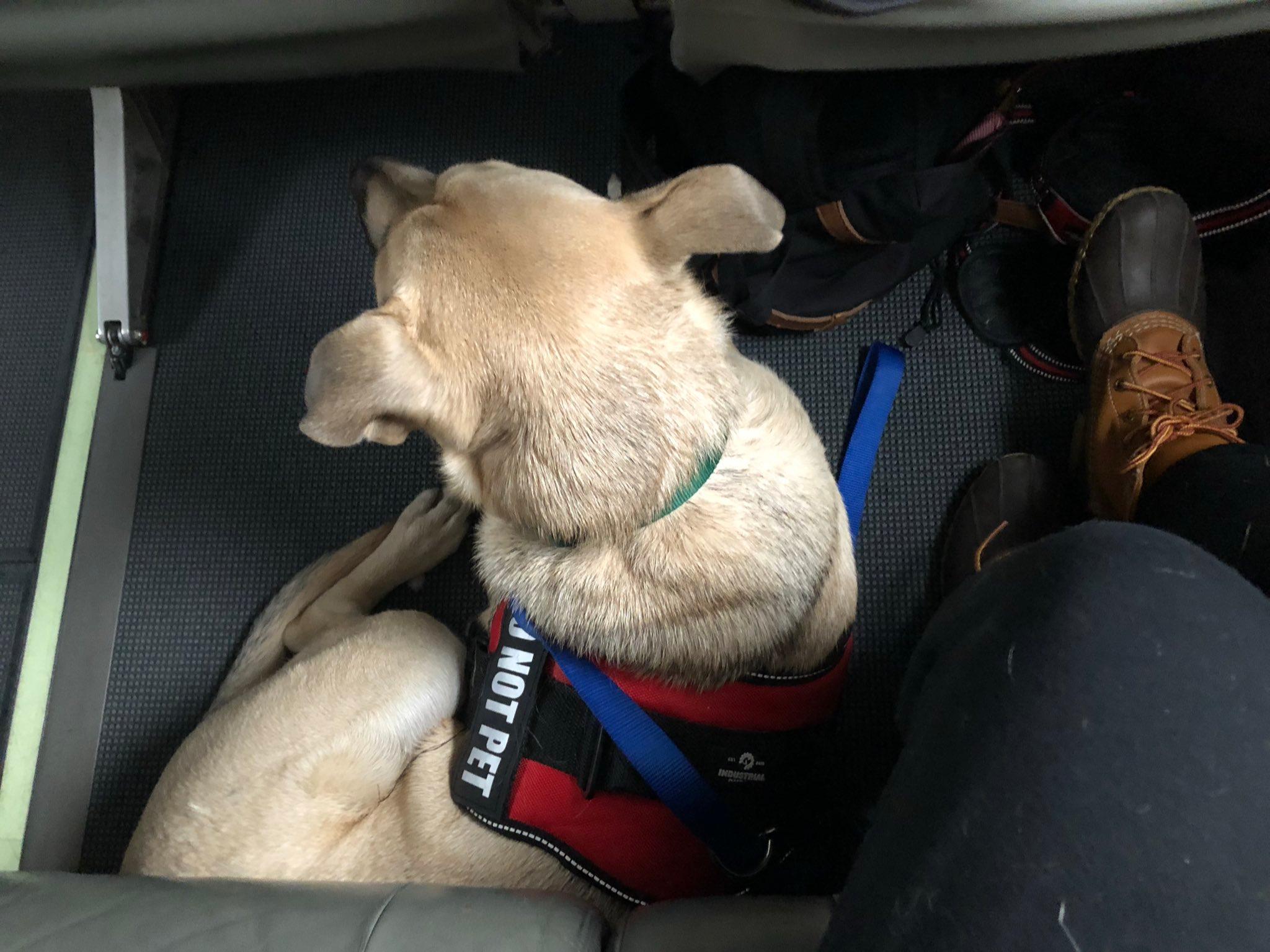 Article continues below advertisement
Adding to her frustration are the common responses she receives from abled people whenever she discusses this issue. Many people suggest the drivers have allergies or phobias or recommend she use UberAssist or UberPets — services that are unavailable in her area. "People always bring these suggestions up whenever I talk about this issue, as if something they thought of in the first few minutes of learning about this problem is something no one else has thought of before."
Despite her frustration at drivers' refusal to transport her, Arielle feels the responsibility belongs at least as much to Uber as it does to their driver-partners.
Article continues below advertisement
She has several suggestions for how Uber could better demonstrate their support of customers with disabilities. One is to have a specific service for drivers and riders with allergies. Others include "paying for drivers to have their cars cleaned if damaged while on the job, providing seat covers and a lint roller" or other items to help keep their seats free of pet hair.
Article continues below advertisement
However, the most important principle here is the responsibility to make rideshare apps more accommodating belongs to the companies and their drivers and not passengers with disabilities. "This issue won't go away if I stop using the service," Arielle said on a recent Twitter thread.
"So I will continue using Uber, and I will continue documenting and sharing the times they deny me because of my disability, and I will continue to put pressure on @Uber to make some sort of change so this problem is less common. That is what I am going to do."
While Uber did not respond to a request for comment on this particular incident captured by Arielle on video, they did refer me to Uber Support's response to a separate denial of service she experienced last week.
Article continues below advertisement
UPDATE
Uber has issued the following statement to Distractify: "We are upset to hear about this rider's poor experience and have taken appropriate action. Drivers who use the Uber app agree to accommodate riders with service animals and comply with their independent obligations under accessibility laws."