The 'Unbreakable Kimmy Schmidt' Movie Is Going to Be the First of Its Kind (EXCLUSIVE)
We sat down with actress Ellie Kemper to discuss the upcoming 'Unbreakable Kimmy Schmidt' movie, parenting, and her new collab with HP. Details inside.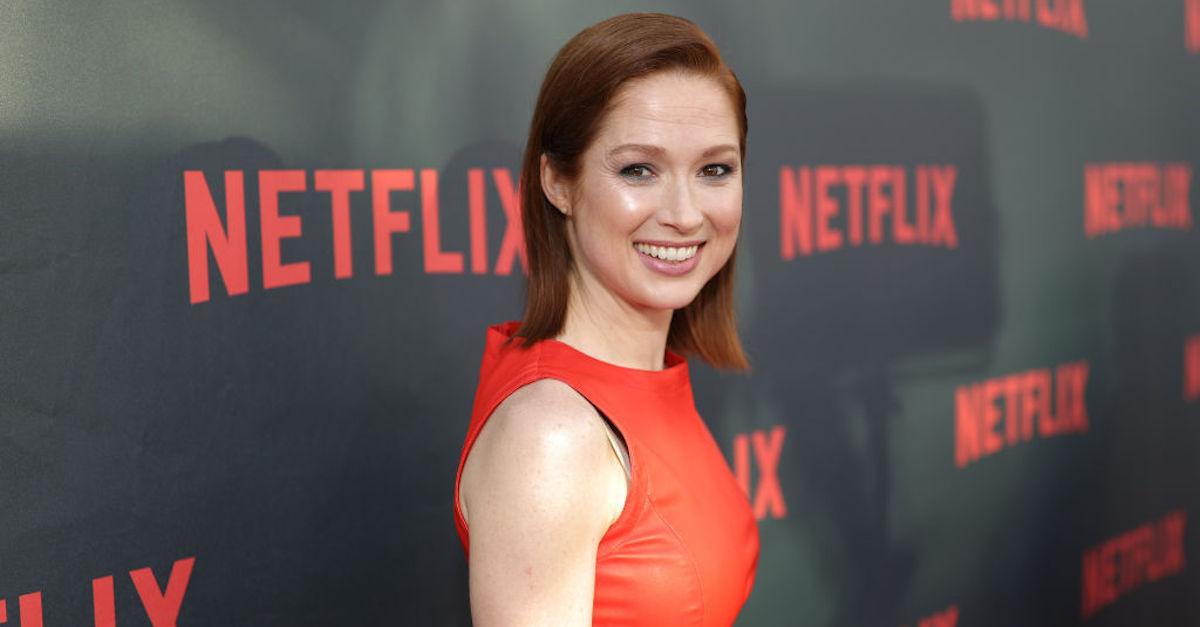 Article continues below advertisement
I was able to sit down with Unbreakable's very own Ellie Kemper to discuss these movie rumors and what viewers might be able to expect, and — of course — what life is like as a new parent. So stay tuned to hear what the new mom had to say about all her latest endeavors below.
Here's what Ellie had to say about the Unbreakable Kimmy Schmidt movie.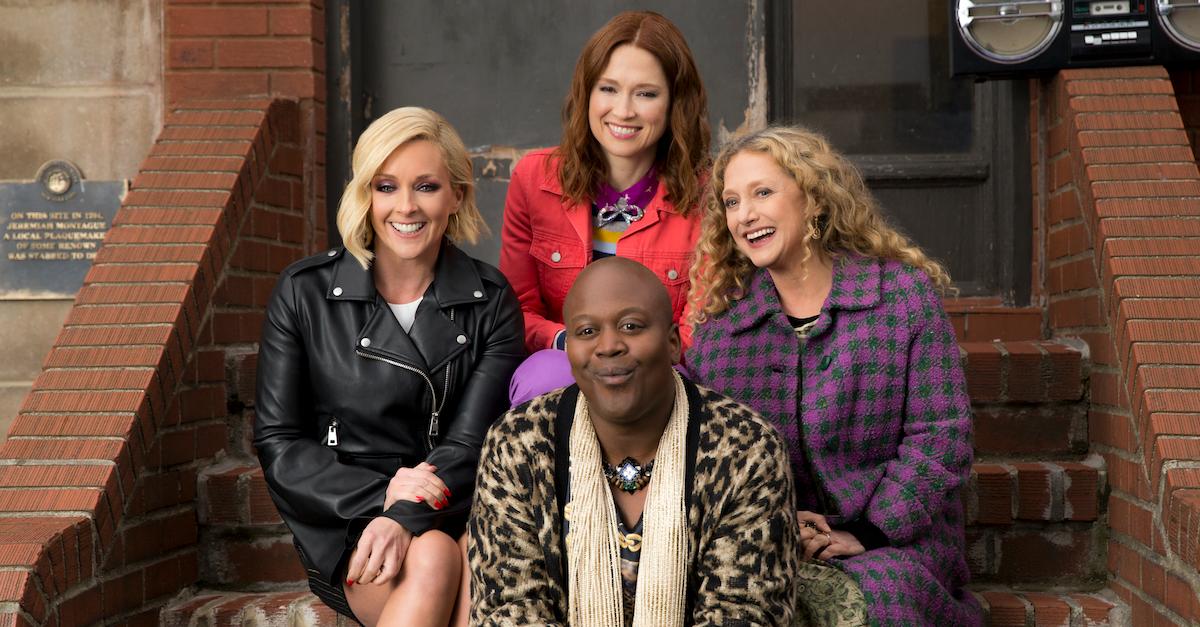 Article continues below advertisement
After hearing rumors that there might, in fact, be an Unbreakable Kimmy Schmidt movie, I couldn't help but ask Ellie if it was true, and luckily, it is! In fact, they've already filmed the entire movie. According to the 39-year-old actress, Netflix is going to release an "interactive special" early next year and what she had to say about her latest acting project has me seriously jazzed.
Apparently, viewers will be able to choose their own path. You know, kind of like those "choose your own ending" Captain Underpants books from way back when or Black Mirror's 2018 Netflix feature Bandersnatch.
"The viewer can interact with the special, so he or she can choose what they want the characters to do — every 5 minutes or so there's a stopping point in the show where you can decide if you want Titus to take a nap, or go to the gym," Ellie explained.
Article continues below advertisement
"And then whatever choice you make, you follow the plot down the road... and I think it's the first comedy to use this interactive technology! I'm very excited to see how it all comes out."
So it sounds like Ellie hasn't watched it in its entirety yet, but I definitely have high hopes. With all of that creative freedom comes a lot of responsibility, but I think we can all handle it.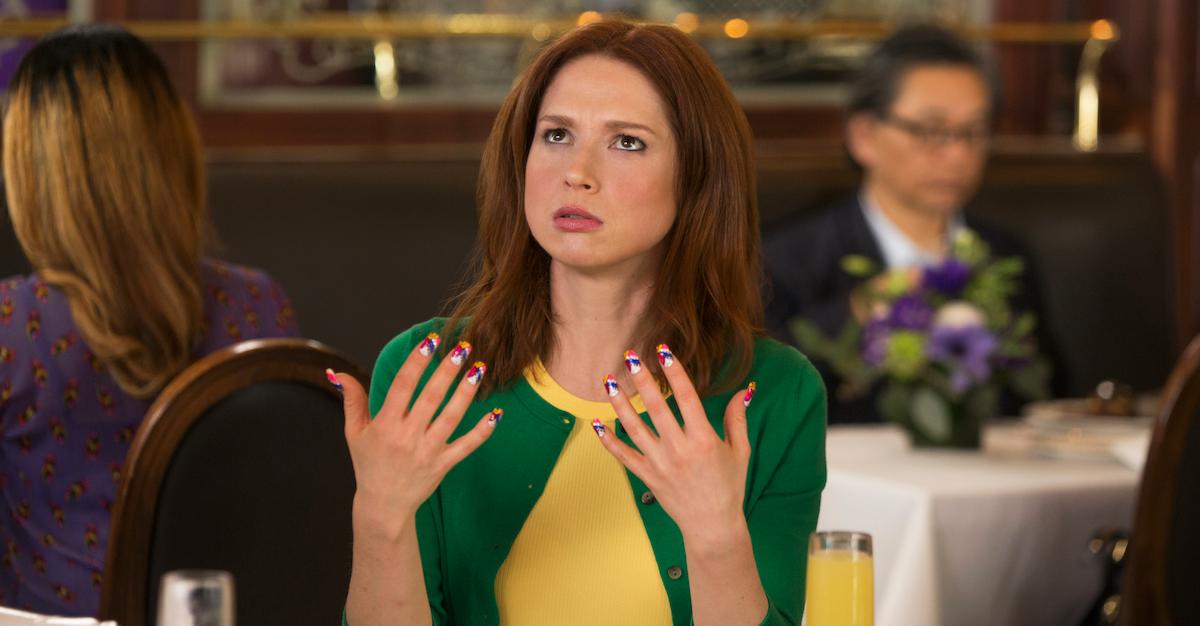 Article continues below advertisement
After Laura Dern's cameo in the series, Ellie hopes to work with her again someday.
Ellie loved working alongside the entire cast of Unbreakable — she gave each and every one of her colleagues raving reviews, referring to all of them as "nice and normal," which isn't something you can always find in Hollywood. But if she could work with someone else again, it would be none other than the fabulous Laura Dern.
"[Laura] made a cameo in Unbreakable, and she was brilliant, because she's Laura Dern," Ellie laughed. "I would love to work with her on something again someday. Why not? Let's shoot for the moon. Let's aim high."
Article continues below advertisement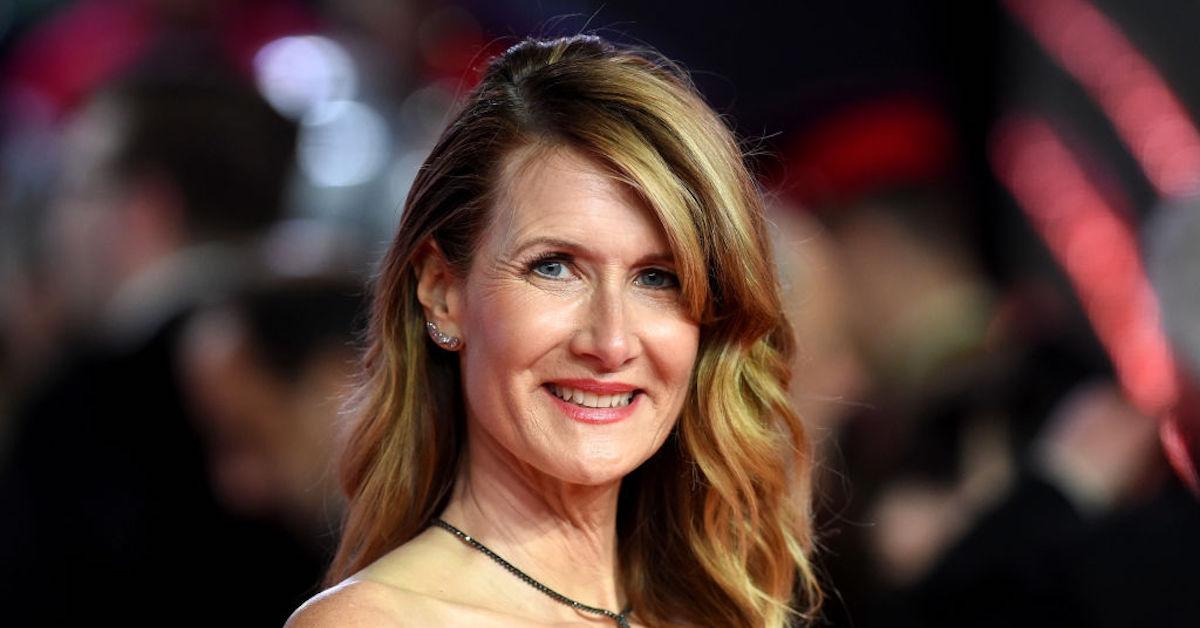 Other than filming the Unbreakable movie, Ellie has been mostly pre-occupied as a new parent.
Ellie has basically taken time off from acting since she's a new parent of two. She mentioned living in a "baby cocoon" for the last year, but she says she's starting to emerge to hopefully take on more projects. For now, however, she's focused on raising her two kids alongside her husband, comedian Michael Koman.
"It's been baby world which is a lovely world, but it's tiring," she says.
Article continues below advertisement
And since family has been a big part of Ellie's life over the last year, the actress collaborated with HP to create a variety of easy holiday-themed stencils in order to create "activities that bring you into the moment." They highlight the importance of making more time for family, and less time for cell phones. They're available on HP's Get Real website, and they're super cute.
Now I'm dying in anticipation for this Unbreakable movie — it's been far too long since I've reunited with Titus, Kimmy, and the whole gang. And honestly, I'm just waiting to unleash my inner mole person.