Meet 'Ghosts' Star Utkarsh Ambudkar and His Cute Little Family
Ahead of the CBS remake 'Ghosts,' viewers should learn more about one of the leads of the show, Utkarsh Ambudkar. Is he married? Does he have kids?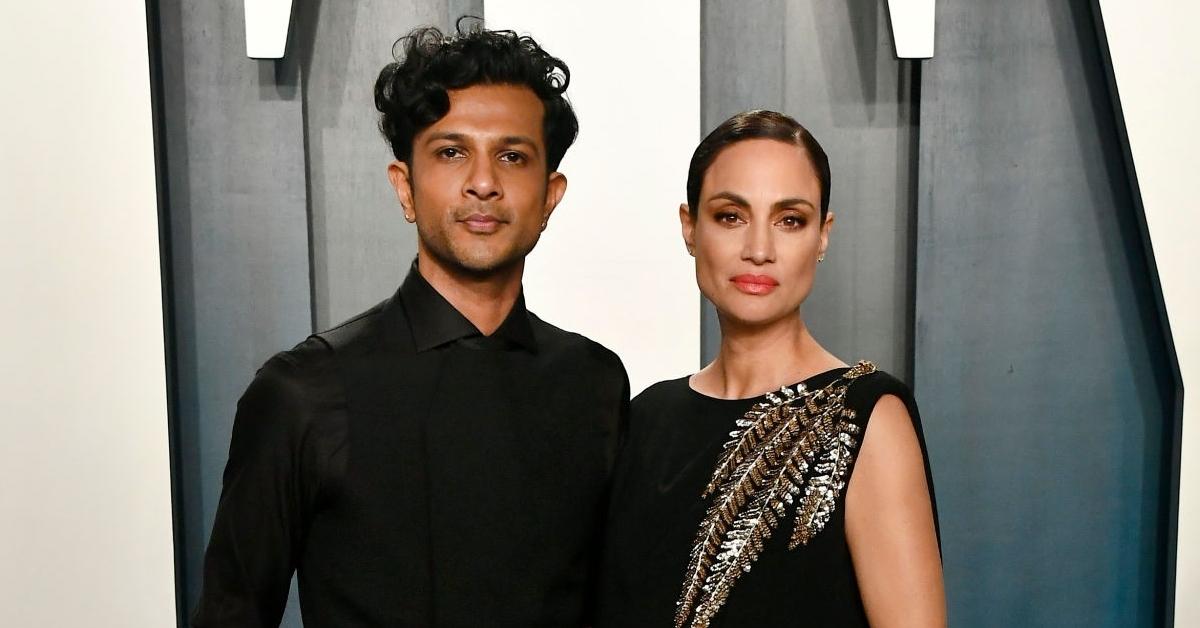 CBS's sitcom, Ghosts, is an adaptation of the BBC One series of the same name.
According to the series' official synopsis, "Ghosts is a single-camera comedy about Samantha and Jay, a cheerful freelance journalist and up-and-coming chef from the city, respectively, who throw both caution and money to the wind when they decide to convert a huge rundown country estate they inherited into a bed & breakfast — only to find it's inhabited by the many spirits of deceased residents who now call it home."
Article continues below advertisement
Jay, played by the ever-so-charming Utkarsh Ambudkar, makes up one half of this protagonist couple. His big break came in the 2012 musical comedy Pitch Perfect, where he portrays Donald, a member of the Treblemakers. Since then, Utkarsh has had a steady career, landing roles in projects like The Broken Hearts Gallery, Never Have I Ever, and Free Guy, to name a few.
As the actor continues to rise as a Hollywood star, his supporters are desperate to learn more about his personal life. So, without further ado, let's meet his adorable family!
Utkarsh married his longtime girlfriend, Naomi, in 2019.
Sorry guys, Utkarsh is off the market! He is a happily married man, having tied the knot with his partner Naomi Campbell (not the British supermodel) on Sept. 9, 2019. Bio Gossip reports the two "shared the vows in front of their family, friends, and relatives."
The couple opted to keep their relationship private, as there are no details online about their wedding, their relationship, or when they first met.
Article continues below advertisement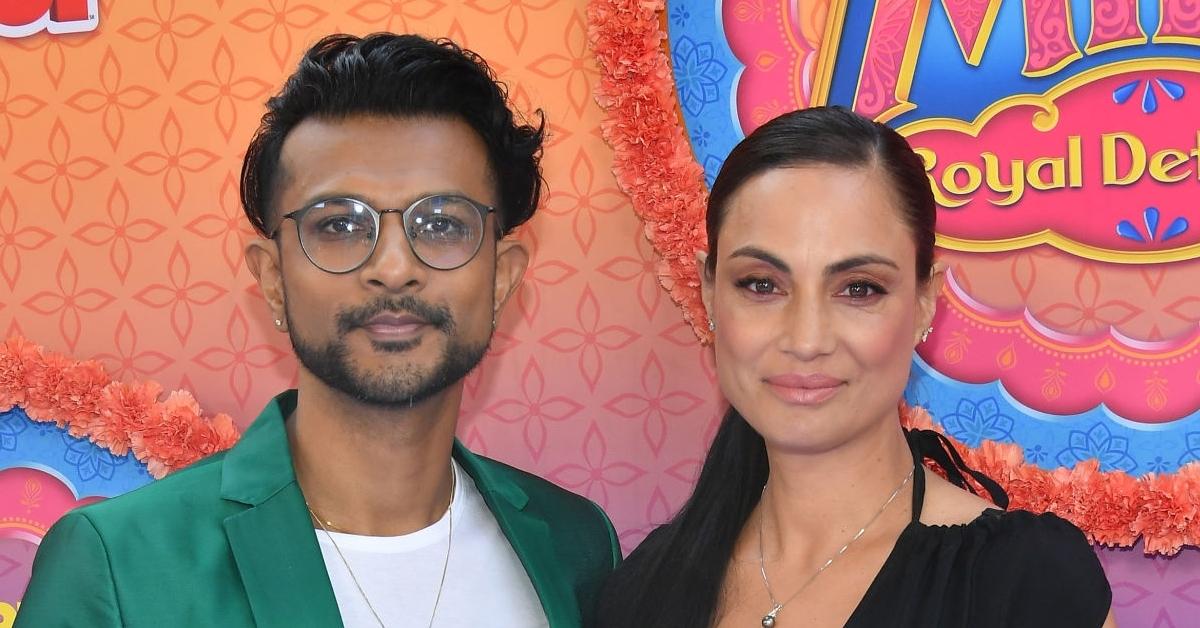 There are a few snapshots of Naomi on Utkarsh's Instagram, most of them showing his appreciation for his wife and mother of his children.
Article continues below advertisement
Utkarsh Ambudkar and his wife Naomi are parents to two children.
Utkarsh and Naomi are parents to a 6-year-old daughter named Tiare, and an 18-month-old son named Bhumi. On his Instagram page, Utkarsh shares many photos of his kids.
Article continues below advertisement
Utkarsh's family is one of the cutest we've ever seen. He seems so happy and in love with life, and that's all you can ask for! Instagram seems to be the only place where Utkarsh shares personal details with his fans, as he appears to prefer keeping his personal and professional lives separate.
Article continues below advertisement
Utkarsh has accepted kid-friendly roles for his children.
Recently, Utkarsh Ambudkar's credits include a few kid-friendly movies and television shows. In 2020, he starred in the Disney film Godmothered, which provides an alternative story to the messages delivered in past Disney films. Rather than vying for their happily ever after, the characters instead want to live a happy life.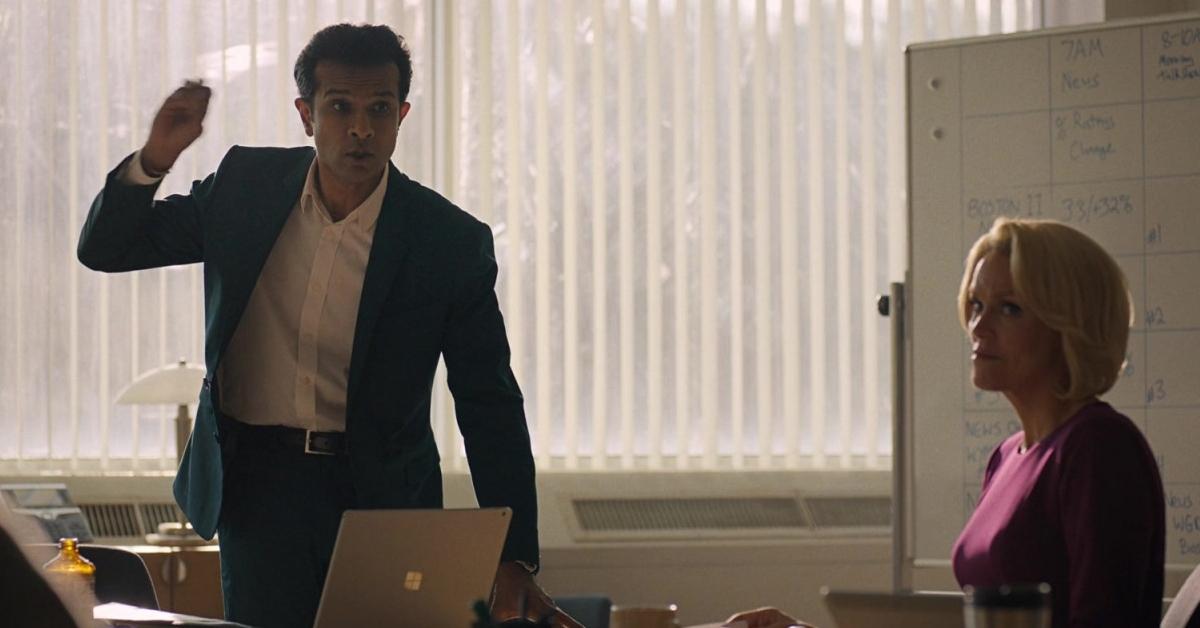 Article continues below advertisement
In an interview with Cinema Blend, Utkarsh revealed how excited he was to watch the movie with his daughter.
"I have a daughter, and most of the stuff we don't let her watch because she doesn't need Prince Charming, my daughter is dope the way she is," he shared. "And so I'm excited for her to watch Godmothered."
He continued by saying, "This is a great step in the right direction... She's 5 and a half, right at that age where she's turning on to the world, you know? She's smart and observant, and she's taking a lot in, and at that age, we want to educate and inspire, so that's what we're trying to do."
You can catch Utkarsh Ambudkar in the new CBS half-hour sitcom Ghosts, which premieres Thursday, Oct. 7 at 9 p.m. EST on CBS. The episode is also available to stream on Paramount+.