'Vagrant Queen': Adriyan Rae Teases Elida's Journey, Training for the Role & Major Cliffhanger!
'Vagrant Queen' star Adriyan Rae exclusively spoke with Distractify about the epic new SyFy series, training for the role, and a major cliffhanger.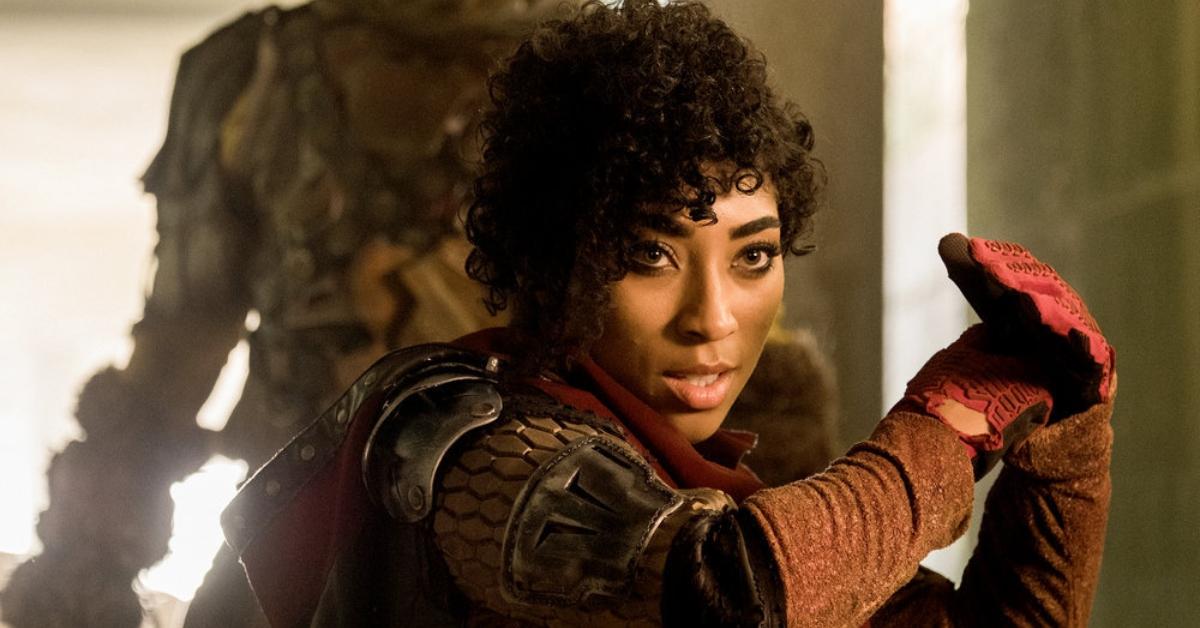 Get ready for an epic journey across the galaxy!
In SyFy's newest series Vagrant Queen, we follow "former child queen Elida (Adriyan Rae), her old frenemy Isaac (Tim Rozon) and optimistic mechanic Amae (Alex McGregor) escape Lazaro's army in an adventure across a dangerous galaxy as they attempt to take her nemesis down."
Article continues below advertisement
Season 1 of the 10 episode series is based on the graphic novel of the same name by Vault Comics. With action, adventure, romance, comedy, and a bit of sass all encompassing this sci-fi series, we're sure audiences will easily fall in love with this space drama.
Distractify spoke exclusively (via email) with the show's star Adriyan Rae about Elida's journey throughout the season, training for those epic fight sequences, and if there will be a Season 2!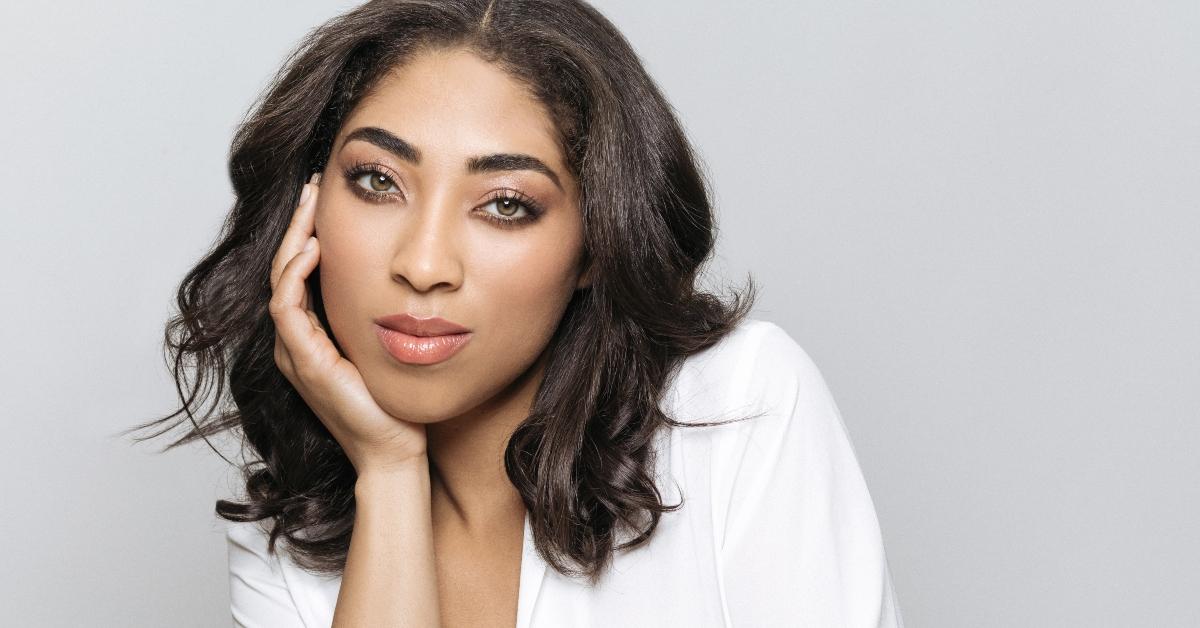 Article continues below advertisement
Check out our Q&A below. (Editor's note: This interview has been edited and condensed for clarity.)
'Vagrant Queen' star Adriyan Rae teases Elida's journey this season and dishes on a major cliffhanger!
Distractify: How closely does the TV series follow the comics?
Adriyan Rae: The TV adaptation certainly does pay homage to the comic, while still creating its own world and dynamics. For example, you'll notice the dynamic between Isaac and Elida doesn't follow that of the comic.
Article continues below advertisement
Did you heavily base your character from the comic or did you adapt your own interpretation of Elida?
AR: I used the comic in my initial audition, more to understand the world better and to see myself how much the comic and the pilot script resembled. After that, I wanted to make sure I was creating instead of reenacting, so I tried to really build her based on my own interpretation of Elida in this current (TV adaptation) world since that's where we actually are.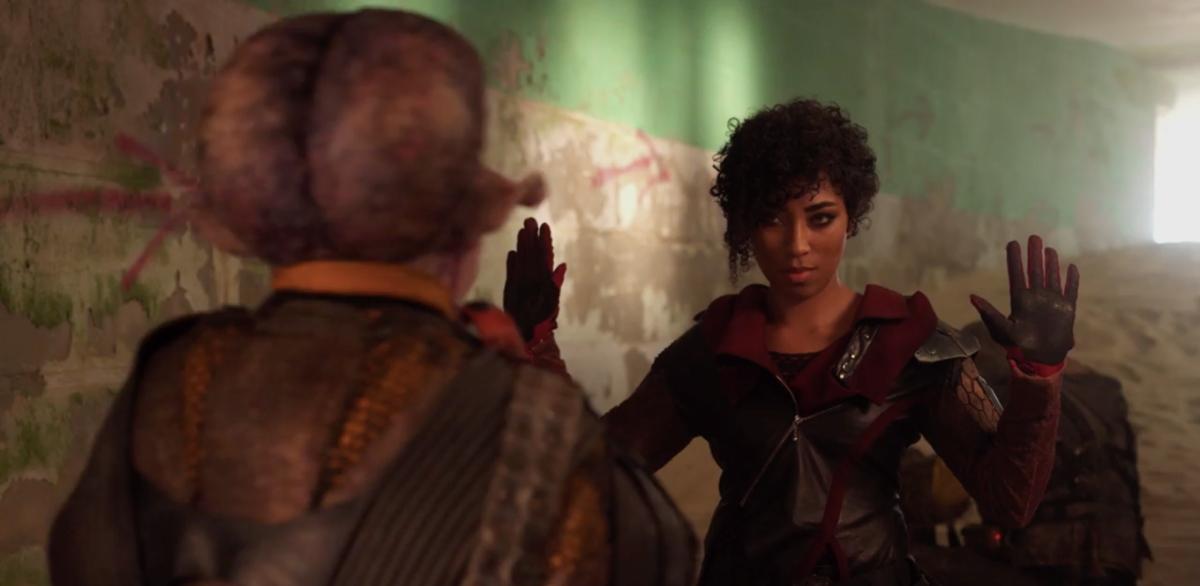 Article continues below advertisement
What can you tease about your character and her journey throughout Season 1?
AR: Elida is fun, funny (in her own weird way), relatable, and loyal. Her journey throughout this first season is one that we all can relate to. It's one of self-discovery, self-love, and growth.
Your character seems like a total bada**! Can you walk me through how you trained for the fight sequences?
AR: Training for this role was intense. I worked out 5 times a week prior to my departure for South Africa. Then once I got there, I worked out 3-4 times a week with a personal trainer and then 2-3 times a week with stunt trainers. That included weightlifting, stick fighting, fight choreography, learning kicks, and learning tuck and rolls.
Article continues below advertisement
I did all my own stunts, so when you see that epic tuck and roll in the trailer – that was me! Super proud of that, and so grateful for all who helped me get to that point!
Was there a certain skill that was difficult to learn?
Kicking with my left (non-dominant) leg was difficult, but it's something I'm actively working on even now.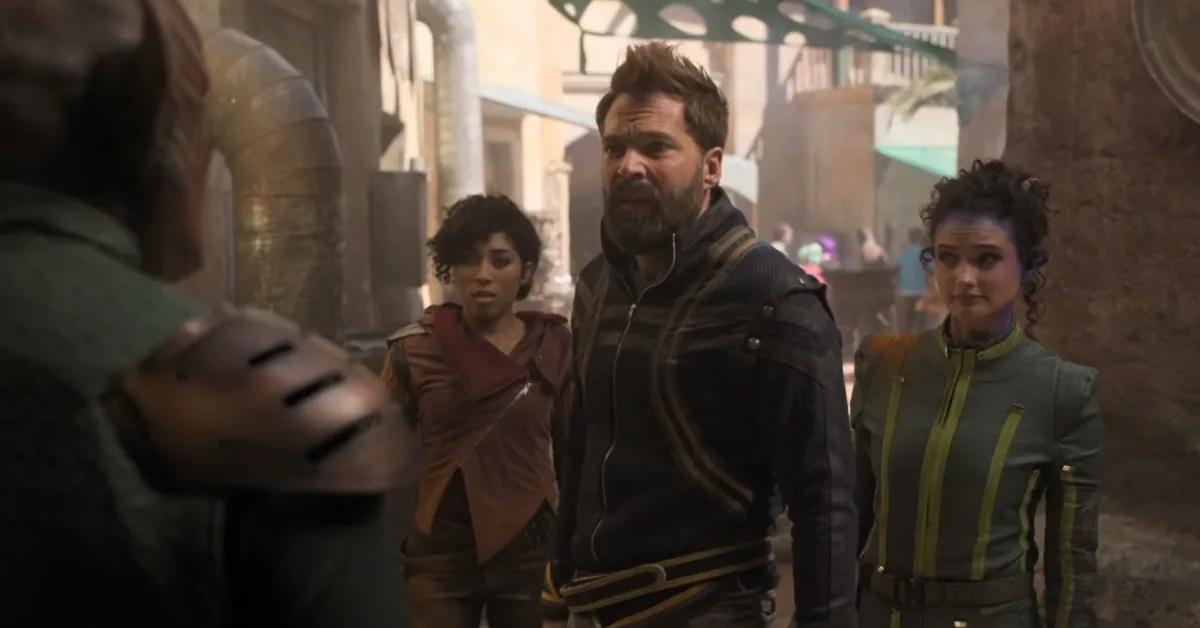 Article continues below advertisement
From the trailer, it seems like there are a lot of funny one-liners that your character delivers. Did you get to improv any of these moments?
AR: I did get the chance to try out some improv! I'm not sure which ones, if any, made the final cut, but I improvised some in my initial audition that I used later too!
Can you talk about working on a series that features a team of all-female writers and directors?
AR: I felt so comfortable; I felt safe and led with compassion. It was great. And above all, I am forever grateful to be part of a show that's pushing forward within the movement for representation and equality. That is the dopest part.
Article continues below advertisement
Filming in South Africa, were you on a sound stage or did you film some scenes on location?
AR: We were able to film both on location and on the sound stage. We did a lot of on location filming when on other planets. Those scenes were really present. I was amazed all the time at how producers found such cool locations that all looked so different, but were still in the same country!
Article continues below advertisement
What were the biggest challenges you may have faced while filming on location?
AR: The biggest challenge I'd say we faced was the weather. We filmed during South Africa's rainy season, but their weather changes drastically throughout the day (similar to Los Angeles), so there would be days where it was freezing, then hot, then monsoon raining, then a windstorm. Luckily, we were prepped for it all.
Will the season finale end on a cliffhanger and/or leave the door open for a possible Season 2?
AR: The way episode 10 ends, fans will literally be pissed if we didn't come back and explain things in a Season 2! It's a great cliffhanger, in more than one way!
Vagrant Queen premieres on March 27 at 10 p.m. ET on SyFy.