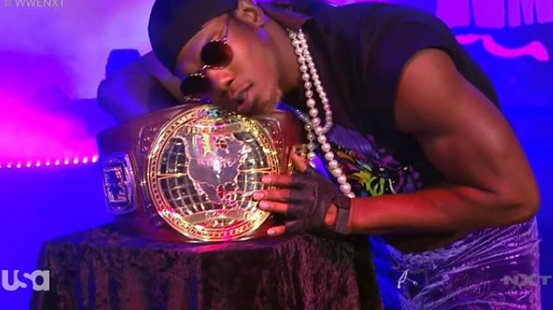 Fans Are Upset That Velveteen Dream Is Coming Back to 'NXT' After DM Controversy
There are plenty of problematic pro-wrestler stories. Heck, if social media existed back in the '80s and '90s, I wouldn't be surprised if every single one of our favorite, high-profile in-ring entertainers were never allowed to work again or tossed in prison. And while there are plenty of people who are arguing that "cancel culture" is ruining everything, the accusations levied against NXT star Velveteen Dream are truly frightening.
Article continues below advertisement
There's been accusations, with screenshots, that Velveteen Dream was grooming young women online.
The NXT star rocking a Prince motif was allegedly DM'ing underage girls on Instagram. Several teenagers spoke out against the TV personality and some even provided screenshots of their interactions. Dream had been missing from NXT programming as of late due to a car accident, but has returned to TV following the allegations, which has a lot of fans scratching their heads, especially after seeing the screenshots.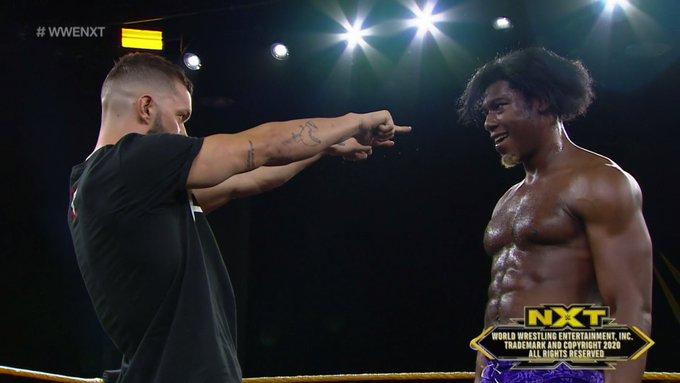 Article continues below advertisement
So why is Velveteen Dream back on 'NXT' despite the allegations against him?
In the past, it was pretty much proven that Velveteen Dream's Twitter account had been either hacked or compromised. For a short period of time, whoever gained access to his account posted his personal cell phone number, along with a series of "strange" tweets that used a variety of foul, nonsensical, and in some cases, extremely racist language.
Article continues below advertisement
The recent Instagram allegations also include direct message screenshots that purportedly show Dream sending nude photos of himself to underage girls. There's even audio of him flirtatiously talking to minors, but it's neither been confirmed nor denied that it's Dream's voice in the recordings. Several pro-wrestling fans have stated that it certainly sounds like the superstar.
Article continues below advertisement
Dream has categorically denied any wrongdoing on his part and says that a private photo of his was shared "without [his] consent or knowledge" and that he is "working with a third party to look into this matter."
It seems like that explanation is either fine with the WWE, the organization has sufficient evidence that Dream, indeed, did not do anything wrong, or that they are choosing to ignore the accusations made against the wrestler.
Article continues below advertisement
It appears that many people online believe that the latter possibility is the primary reason he's back on TV. Folks are making tons of morbid quips online about Dream's inability to be within 100 feet of children and remarks that the WWE cares more about ratings than giving a "pedophile" a platform.
Again, there hasn't been any confirmation that it was Dream who sent the DMs or that the screenshots are actually genuine.
Article continues below advertisement
Dream's Twitter account is conspicuously blank. All tweets have been deleted. He's not following anyone else despite having over 104,000 followers himself, and his profile picture and banner has been removed, too, replaced by just blank white images.
It also looks like his Instagram account has been either deleted or disabled as of this time, as well.
The 24-year-old returned to participate in a triple-threat match against Cameron Grimes and KUSHIDA, but came up short.