St. Patrick's Day Virtual Celebrations That Will Feel Like You Left the House
Well folks, it seems as though most of us will be spending St. Patrick's Day indoors. Even though there has been progress made with all the vaccines and more people being eligible for them, some events are still canceled. But luckily, there are so many virtual St. Patrick's Day celebrations that you can livestream from the comfort of your home and even some socially distanced events just in time for the big day on March 17.
Article continues below advertisement
Whatever you feel comfortable attending, we've got your back with the ultimate list of St. Patrick's Day events for people of all kinds. If you plan on staying home, there's definitely fun to be had, but some places are trying to make public events as safe as possible.
Drink and learn during Drizly and Guinness's virtual event The Perfect Pour.
Drizly is an app that helps you find all kinds of alcoholic drinks with a few taps. They've teamed up with world-famous beer brand Guinness to bring fans a virtual drinking event on St. Patty's Day. Their live event allows viewers to check out Dublin's Guinness Brewery and learn all about the beer along with how to make it. Learn how to pour the perfect pint and join in on a Q&A.
Article continues below advertisement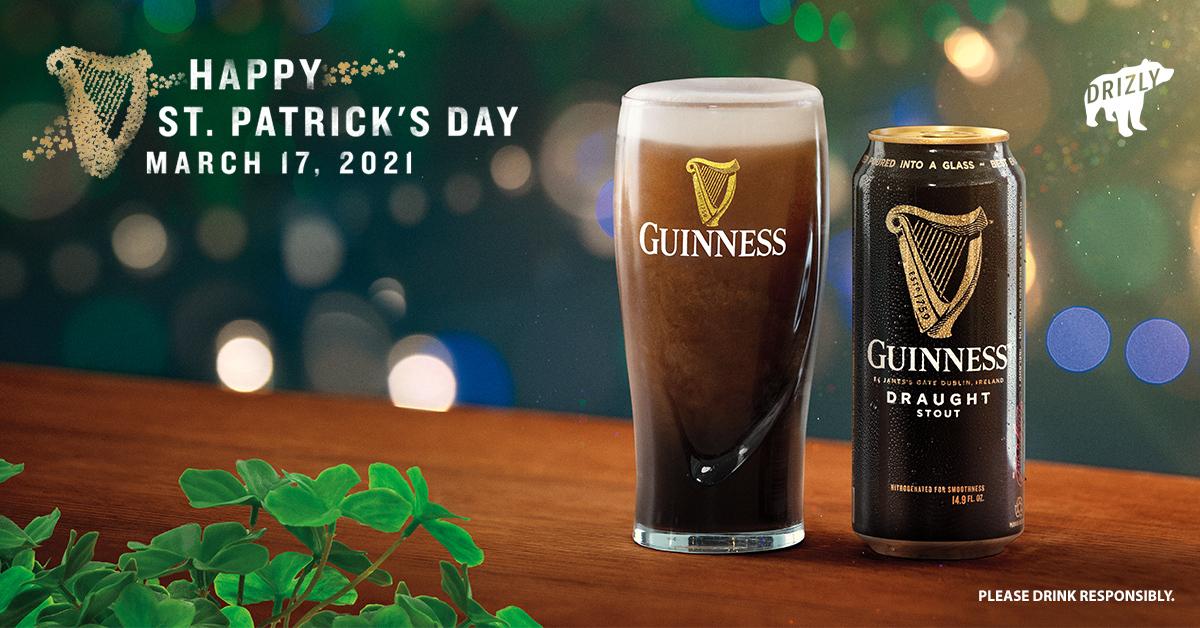 Plus, new users get $5 off an order from Drizly with the code "SPD." The code is available to use from March 12 to 17, and the event starts on March 17, 2021, at 5:30 p.m. EST or 2:30 p.m. PST. You can register for the Zoom event right here.
Article continues below advertisement
Join Dropkick Murphys' livestreamed concert.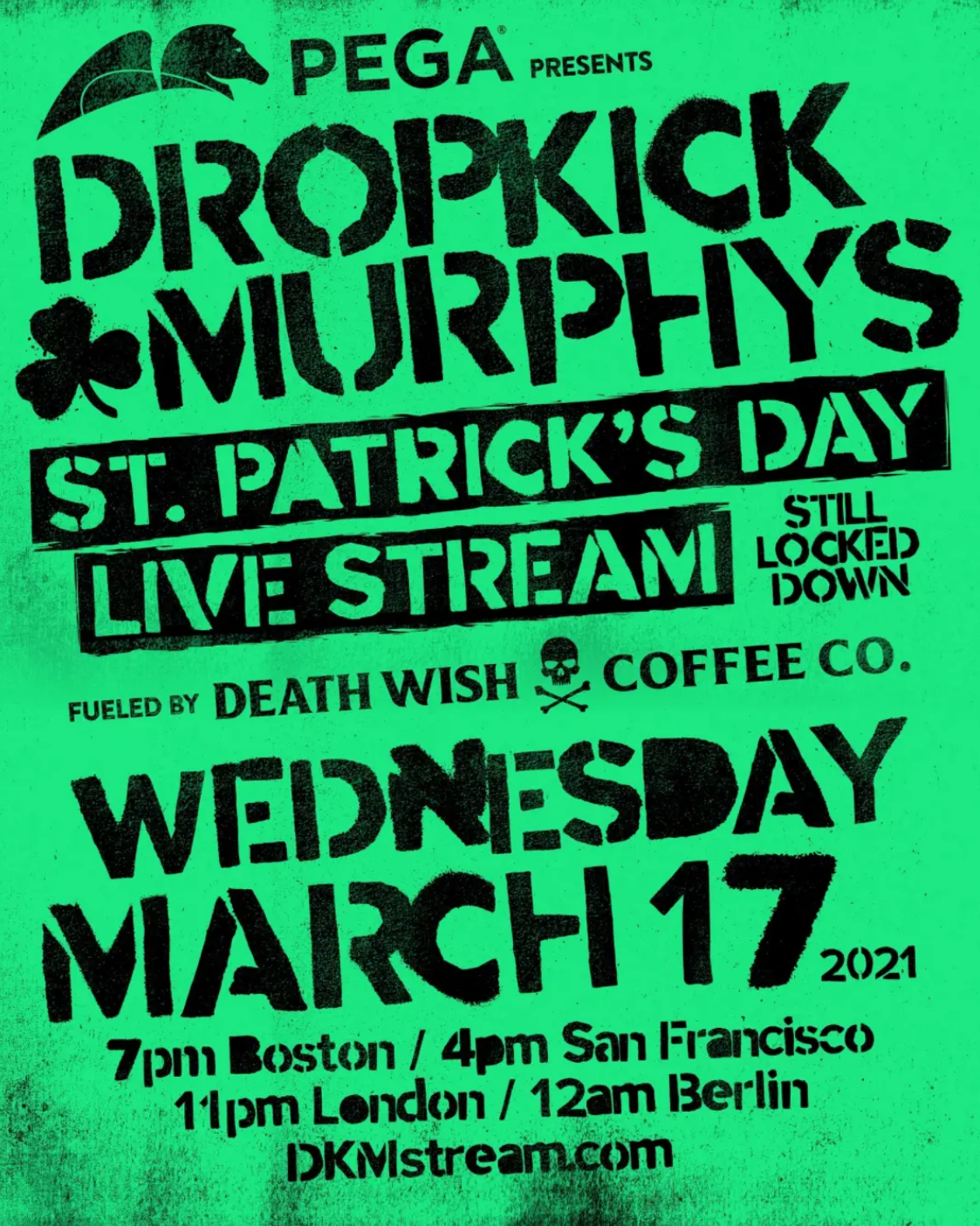 Is it St. Patrick's Day if you didn't listen to the Dropkick Murphys? Join in on this free concert, sponsored by Pega and Death Wish Coffee Co., on March 17 by checking out their website during the proper air time, which are listed on the event's page. Although the livestream is technically free, the Dropkick Murphys do have an option on their site to tip in order to help them pay their crew for the event.
Post along to Twitter's St. Patrick's Day party.
In light of too many canceled St. Patrick's Day parades to count, one Twitter account, @stpatricksfest, is prompting the Twitterverse to post and tag them in pictures of at-home celebrations, using the hashtag #StPatricksDayTogether. Whether you're partying with your parents or drinking solo this St. Paddy's Day, don't forget to post! That way, we can feel like we're all partying in the same sea of green beer.
Article continues below advertisement
'Irish Central' is teaming up with the Roadside Tavern and 1-800-Flowers.
Irish Central and the Roadside Tavern in Lisdoonvarna, Ireland are teaming up to bring fans five hours of live music virtually. The event is on St. Patrick's Day at 1 p.m. EST or 5 p.m. GMT on the IrishCentral Facebook page. All of the musicians are local and have been handpicked by the tavern's owner and master brewer Peter Curtin. Feel free to leave a donation for the musicians on the event's GoFundMe.
Irish Central is also teaming up with 1-800-Flowers to give someone the chance to win $250 worth of gifts. All you have to do to enter is follow both Irish Central and 1-800-Flowers on Twitter, like this tweet, and reply to it with your favorite St. Patrick's Day traditions. March 17 is your last day to enter.
While dressing up in green, drinking a ton of beer, and dancing to Irish music with all of your friends would make for a quintessential St. Paddy's Day celebration, it seems as though most of the festivities will be virtual this year, and if it means we'll avoid coming down with COVID-19, that's fine by us! Let's celebrate from the comfort of our homes with some hand sanitizer, good beer, and — most importantly — WiFi. To be honest, we're feeling lucky already.