Did Colonel Sanders Actually Exist? KFC's Famous Face Was the Real Deal
Everyone is familiar with the fried chicken fast food chain restaurant, KFC. But people want to know: Was Colonel Sanders real? Learn more here.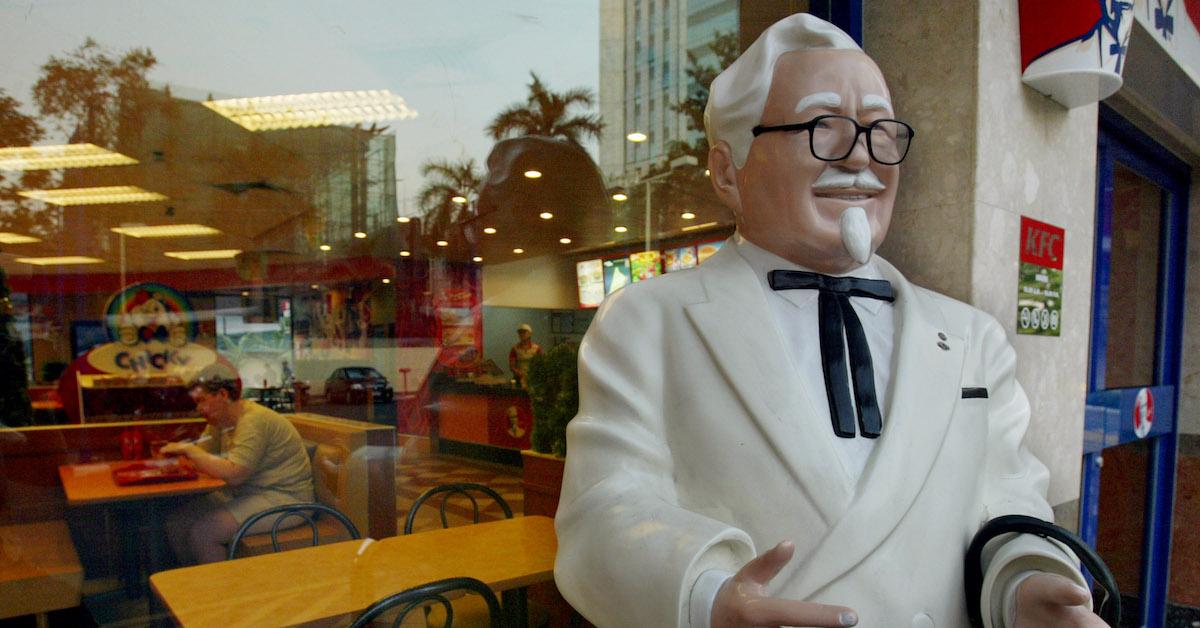 Let's face it: Colonel Sanders is easily one of the most recognizable faces out there. The KFC mascot's signature goatee and glasses are still front and center on the fried chicken franchise's advertising today. Not to mention, Sanders is being brought to life in an unlikely partnership between KFC and Lifetime in December 2020 — and the TV movie stars Mario Lopez, of all people.
This has prompted people to wonder: Was Colonel Sanders a real person?
Article continues below advertisement
Was Colonel Sanders real?
Yes! Colonel Harland Sanders was a real, living, breathing person who lived from 1890 to 1980.
Harland's resume varied widely before he reached international fame, but he's best known for founding the fast-food chain Kentucky Fried Chicken. The very first KFC opened in South Salt Lake, Utah, in 1952 — and after it closed, Harland franchised his popular fried chicken across the nation.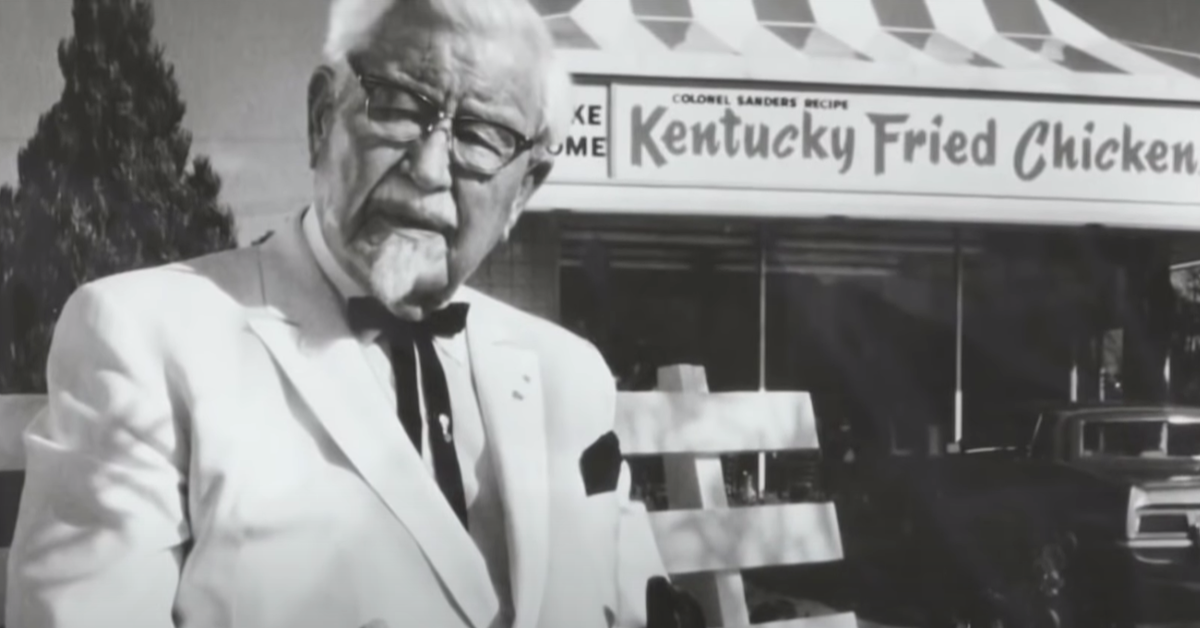 Article continues below advertisement
Harland ended up selling the company for $2 million to a group of investors in 1964 (while retaining control of Canada operations). Later, Colonel Sanders served as KFC's brand ambassador and symbol — and he's still the face of the business today. There are now more than 23,000 KFC outlets in more than 140 countries/territories around the world.
OK, but was Colonel Sanders a real colonel?
It's true that Harland did serve in the military — but no, he did not reach the rank of colonel during that time. According to History.com, he falsified his birth date in order to enlist in the U.S. Army in 1906. Harland then served in Cuba for several months before he was honorably discharged.
Article continues below advertisement
It was actually the governor of Kentucky at the time, Ruby Laffon, who gave Harland the honorary title of colonel in 1935 "in recognition of his contributions to the state's cuisine." And from that time on, Harland was known as Colonel Sanders.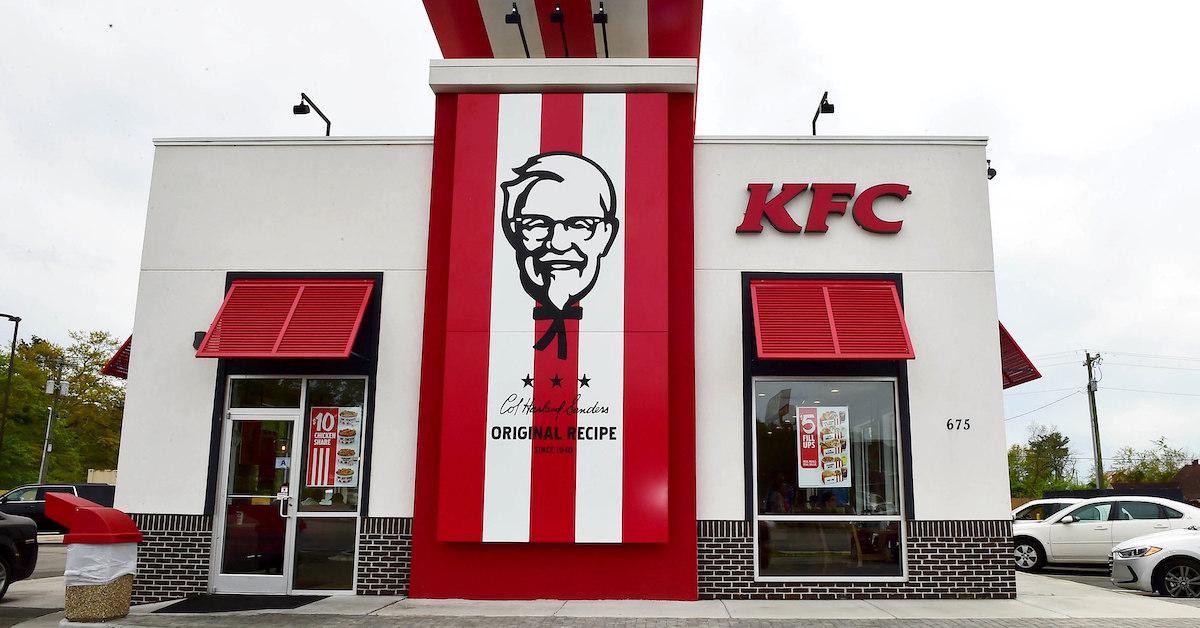 Article continues below advertisement
Lifetime's 'A Recipe for Seduction' stars Mario Lopez as a hunky Colonel Sanders.
Yes, this is really happening, folks. The 15-minute-long "mini-movie" is titled A Recipe for Seduction, and the concept of the tongue-in-cheek love story had people scratching their heads when a trailer dropped on Dec. 7.
"I think I'm falling for the new chef," a woman named Jessica tells someone on the phone in the trailer.
"Jessica is falling for Harland," Jessica's mom tells an unnamed man supposedly vying for Jessica's heart.
"The cook?!" the man exclaims incredulously
That same man is then seen telling Harland — who looks heartbroken — to "leave Jessica alone and skip town."
"He has a secret recipe that's going to change the world," Jessica insists.
Article continues below advertisement
In a dramatic twist, it appears that Jessica's mom and the man whose proposal Jessica refused are having a secret affair.
"If you marry my daughter, I promise there will be more long weekends in your future," Jessica's mom says to the man as they look longingly at each other.
That's when things get dark.
"Secret's out, chicken man," Jessica's mom's secret lover says to himself while looking at a piece of paper and holding a knife.
The suspense! We can't wait to see what ends up happening between Colonel Sanders and Jessica — and whether the romantic drama morphs into a murder mystery.
Catch A Recipe for Seduction at noon on Sunday, Dec. 13 on Lifetime.