The KFC Romance Movie Isn't Its First Weird Marketing Attempt
KFC and Lifetime are teaming up for a movie with Mario Lopez. This latest marketing attempt is in line with moves like the KFC dating sim and romance novel.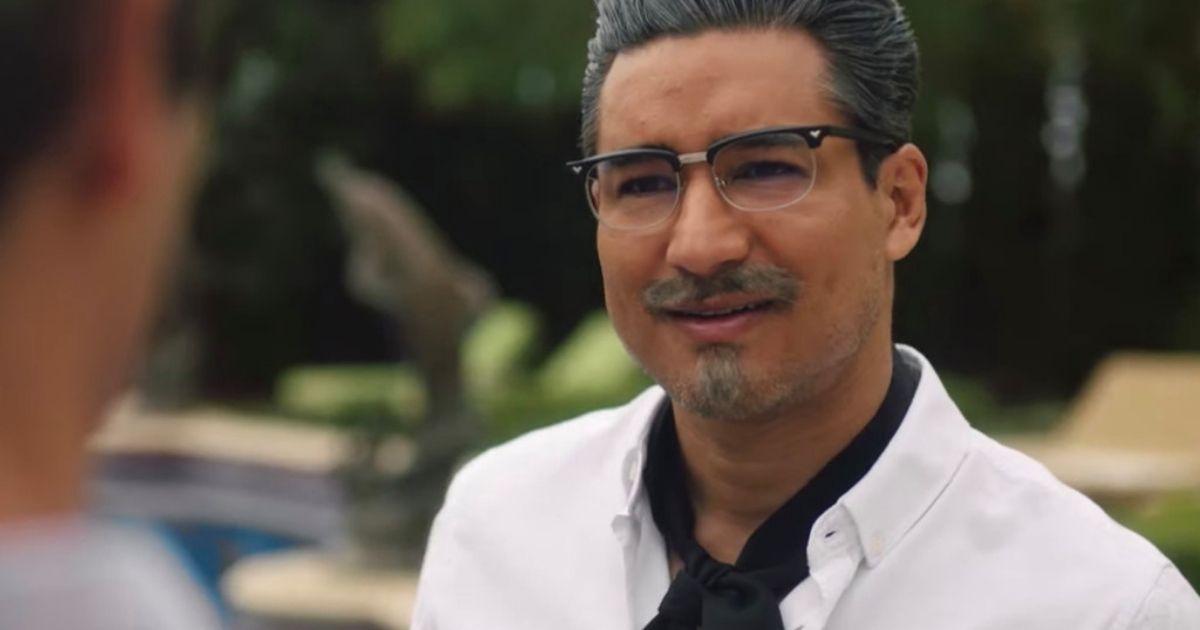 Trying to get the attention of a consumer is becoming more challenging for companies and their marketing teams. In a world where viral gets noticed, coming up with the best way to push a company's message out is not easy. For KFC, its dating sim, romance novel, and the latest, a Lifetime movie starring Mario Lopez, have been the route they're going.
Article continues below advertisement
The KFC dating sim was one of the brand's most wild marketing attempts.
In September 2019, KFC, the finger-lickin' good chicken fast food restaurant, released a dating game with game developer Psyop called I Love You, Colonel Sanders!. The purpose of the game was to woo Colonel Sanders, or rather a very handsome and fit version of him. The game played a little like The Sims or other typical "get this person to fall in love with your character" type game.
These games are usually formatted along a storyline that follows romance novels and a choose-your-own-adventure story. Players are given a list of options to choose between different actions or dialogues as the story continues. Each choice the player makes will shift the result of the story ever so slightly.
Article continues below advertisement
This wasn't the only time a game simulation was used in a brand's marketing. However, in an article for Vox, the publication questioned why the company went with a romance game instead of a cooking-type game. "Why did the chain want players to pursue love with its mascot rather than directly interact with its menu items?" the publication asked.
Article continues below advertisement
But, it seems like that's been kind of on-brand for KFC since they started looking into interesting marketing attempts. Two years earlier, KFC made its mascot into a love interest for a romance novel as well.
The KFC romance novel turned Colonel Sanders into a mom's fantasy man.
In May 2017, KFC released a romance novel for Mother's Day starring another sexy version of its Colonel Sanders mascot. The 96-page book titled Tender Wings of Desire was set in Victorian England and was without charge for anyone who wanted to enjoy it on Amazon.
Article continues below advertisement
"This Mother's Day, let Colonel Sanders take care of dinner — and mom's fantasies by giving her Tender Wings of Desire," an advertisement with a shirtless man reading the pages of the book said.
Article continues below advertisement
And now the company is at it again, this time with a KFC romance movie starring Mario Lopez.
In a collaboration with Lifetime, the network that brings us the cheesiest and most amazing Christmas romance movies, KFC has started to promote and tease its latest marketing campaign. This time, Saved by the Bell alum Mario Lopez plays a sexy Colonel Sanders in A Recipe for Seduction.
Article continues below advertisement
The 15-minute romance movie is said to be a mix of "mystery, suspense, deception, and 'fowl' play," so it sounds like it's got that dad-joke energy to level up the cheesiness from what we can expect from a typical Lifetime movie.
Andrea Zahuemsky, KFC's marketing officer in 2017 told the Wall Street Journal at the time that they're specifically trying to revamp its mascot, "to make the Colonel a part of pop culture." While it may be cheesy, their marketing is working because, hey, we're talking about them now.
A Recipe for Seduction is set to air on Lifetime on Sunday, Dec. 13 at 12 p.m. ET.