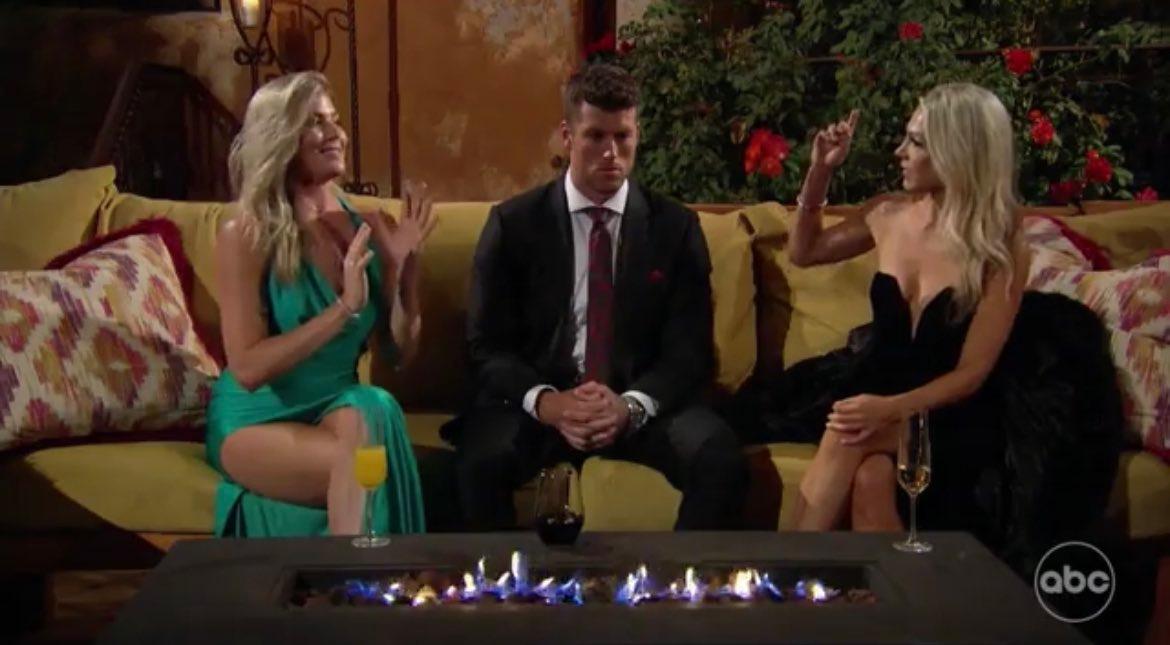 The Truth Behind Shanae, Elizabeth, and "Shrimp-Gate" in 'The Bachelor'
Spoiler alert: This article contains spoilers for Episode 4 of The Bachelor.
Clayton's season of The Bachelor has more drama than any season we can remember in recent years, thanks to the season's villain, Shanae. She finds a way to make herself sound like the victim to Clayton even when it's clear that her goal is to just get to the end, no matter who she hurts. In Episode 4, Clayton tries to squash the drama with a conversation between Elizabeth and Shanae.
Article continues below advertisement
However, this conversation turns into another "she said, she said" when Shanae brings up the day that Elizabeth made shrimp for everyone at the house. Shanae claims that when she also made shrimp, no one she offered it to in the hot tub even acknowledged her, and this included Elizabeth. Elizabeth then claimed that she wasn't even in the hot tub. So who was telling the truth?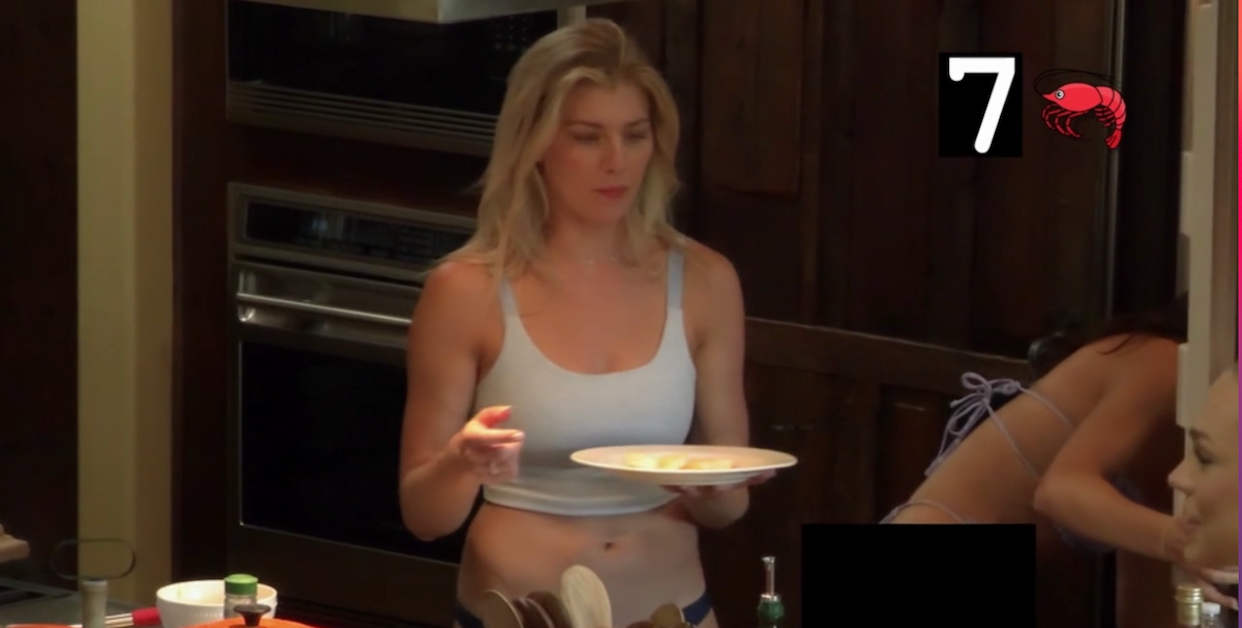 Article continues below advertisement
Was Elizabeth in the hot tub when the shrimp fiasco went down in 'The Bachelor'?
Although many viewers at home agree that Shanae is the clear villain in her conflict with Elizabeth, Elizabeth isn't totally innocent in their Episode 4 exchange.
Shanae claims to be hurt when she offers shrimp to the other girls and no one acknowledges her. But what she fails to tell Clayton is that she first took most of the shrimp that was previously made, then walks over aggressively to offer more shrimp to compete with Elizabeth rather than to bond with the girls.
Article continues below advertisement
Shanae tells Clayton that Elizabeth was in the hot tub, but Elizabeth denies this. But the truth is that in Episode 3, when "Shrimp-Gate" began, Elizabeth was in the hot tub. Though it's potentially possible that she really didn't notice Shanae offer them the shrimp.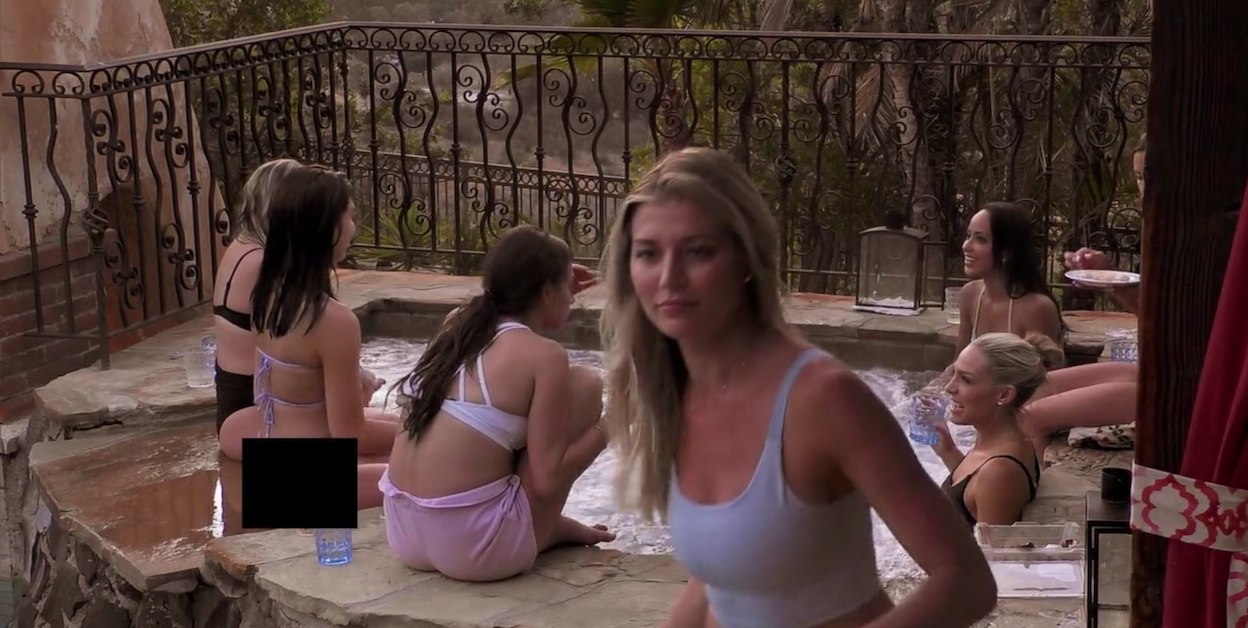 Article continues below advertisement
Elizabeth was clearly deep in a conversation that Shanae tried to abruptly interrupt. Not only that, but as Elizabeth has explained, she has ADHD, which can definitely cause Elizabeth not to notice something else happening in her periphery.
By Episode 4, it's clear that Elizabeth is tired of Shanae targeting her, and there's only so much Elizabeth can do to defend herself. However, it's still shocking when Clayton decides to send Elizabeth home over Shanae and believes Shanae's claims of being bullied by every girl in the house.
Article continues below advertisement
Fans of 'The Bachelor' have a lot of feelings about "Shrimp-Gate."
Most people are on Elizabeth's side in her conflict with Shanae thanks to the producers' edit of this season. Whether Shanae is actually as villainous as she seems remains to be seen. However, she does say things like, "I win," and, "He believed me!" when she wasn't being totally truthful about her experience.
Article continues below advertisement
Fans are making light of the drama by joking about the shrimp and their feelings. We know how the girls in the house feel, but what about the shrimp?
Article continues below advertisement
Other fans are wondering how much of Clayton's relationship with Shanae has been manipulated by the producers, who notoriously sway contestants and the series lead to make decisions that are good for television, even if they're bad for Clayton.
Tune into new episodes of The Bachelor Mondays at 8 p.m. EST on ABC.