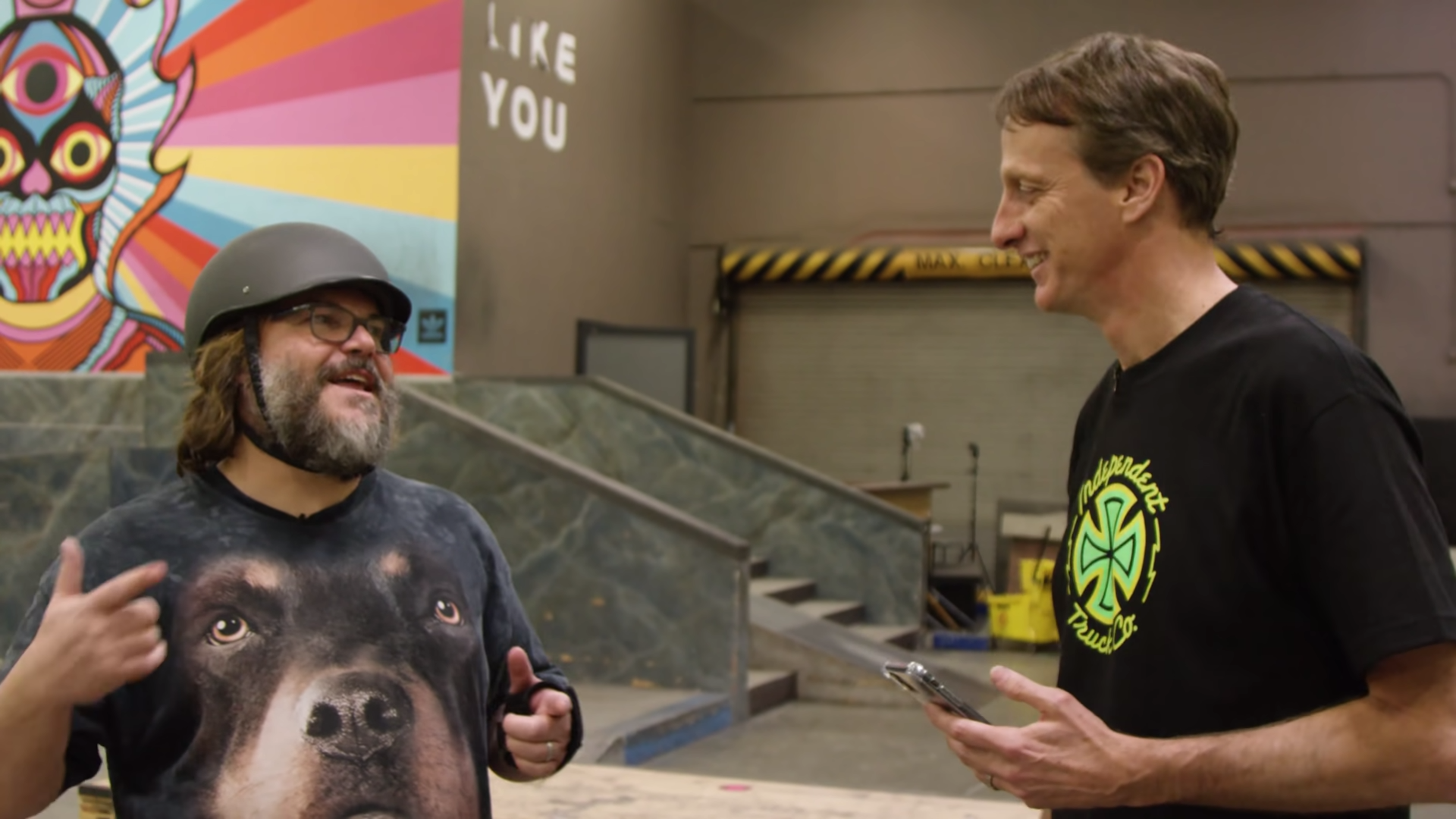 Wait, Was Jack Black Actually Ever in 'Tony Hawk's Pro Skater'?
Skating fans around the world, rejoice! Just about a week ago, it was confirmed that the popular sports games Tony Hawk's Pro Skater 1 and 2 would be making their way to modern consoles by way of one complete package. You'll get to hang with your favorite skaters: Tony Hawk, Chad Muska, and uh, Jack Black? Wait, was Jack Black ever in a Tony Hawk game? If not, why are we seeing so darn much of him as of late in so many Tony Hawk videos? Are we missing something?
Article continues below advertisement
If you're scratching your head and trying to figure out Jack Black's connection to the Tony Hawk skating game series, you're not alone. Now that the cat's out of the bag with Hawk and friends coming to a console near you, Jack Black, the Hollywood funnyman, is all over the place. What's going on here, and why are Tony and Jack spending so much time together? Here's what you need to know about this friendship and how far down the rabbit hole it goes.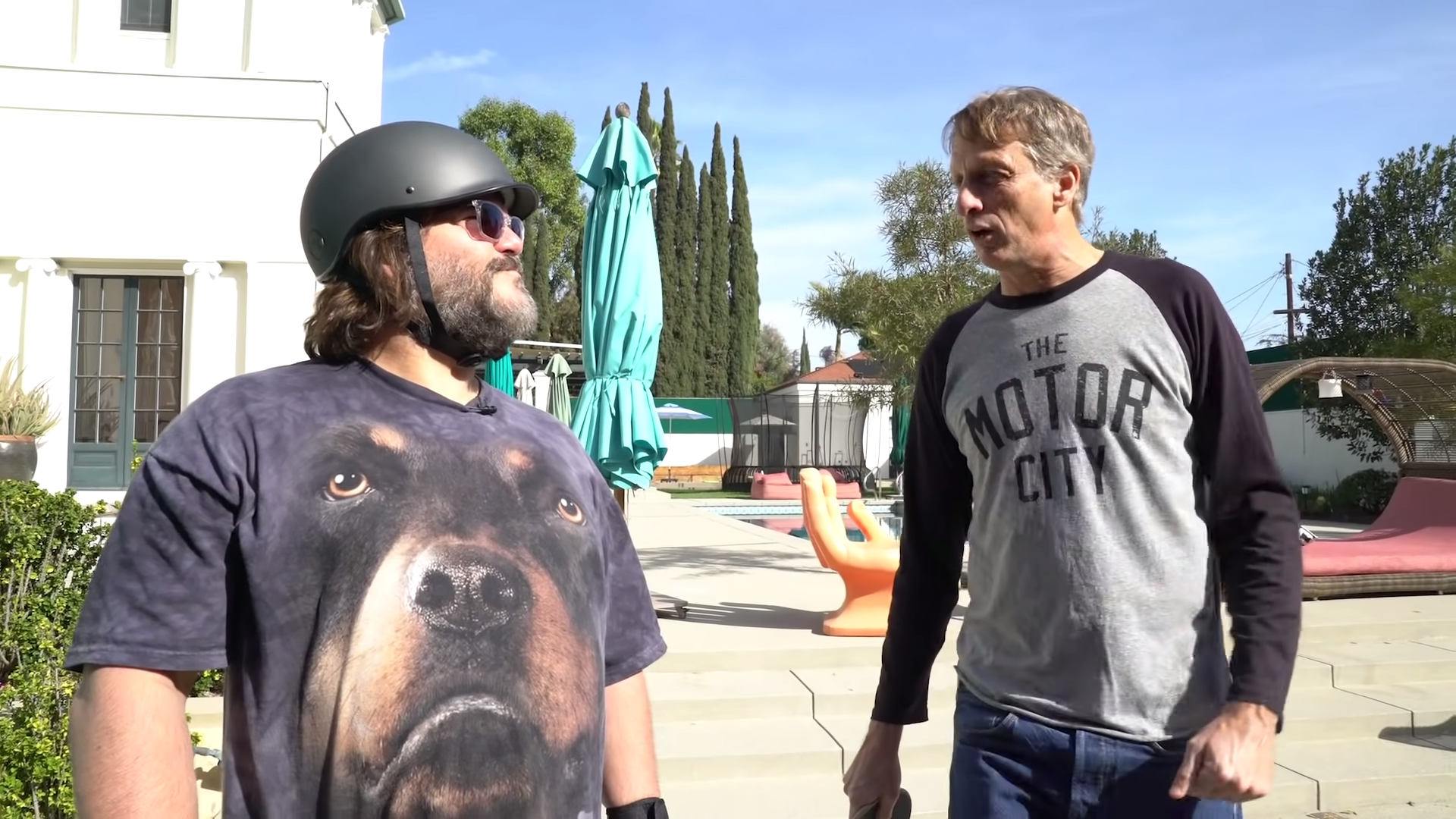 Article continues below advertisement
Was Jack Black ever in a 'Tony Hawk' game?
After scouring the internet as well as the credits for the entirety of the Tony Hawk series and finding nothing about Jack Black, the answer appears to be "no". However, with the amount of promotion Jack seems to be giving Tony with the new Tony Hawk's Pro Skater 1 and 2, it certainly seems as if the Tenacious D frontman and actor could be appearing in the new game – possibly as a secret character or maybe even a cameo. Why? It seems like the two are very close friends and hang out often.
You can trace interactions with Tony and Jack back to as early as 2012 (possibly earlier), where Tony interviewed Jack on the Dissent series as part of the web channel Ride. From there, the pair have interviewed each other back and forth over the years. Tenacious D seems to be ingrained as part of the "skater" identity that's cropped up over the years as well – and Jack and Tony appear to get along quite well as a plus.
Article continues below advertisement
And we mustn't forget that Jack Black is a gamer himself. He runs the YouTube channel JablinskiGames, where he's covered games like Red Dead Redemption in the past, and most recently Tony Hawk's series of games. He headed to the skate park for "a little skating, a little gaming, and a little rocking." He can be seen getting in some Tony Hawk gaming himself later on in the video, too. All these videos add up –and it looks like their friendship could spell out something cool in the future.
Of course, neither party has announced anything just yet. But it's highly probable that Jack could end up having some sort of role in the remakes, if not a song from Tenacious D than perhaps a fun cameo. Time will certainly tell.