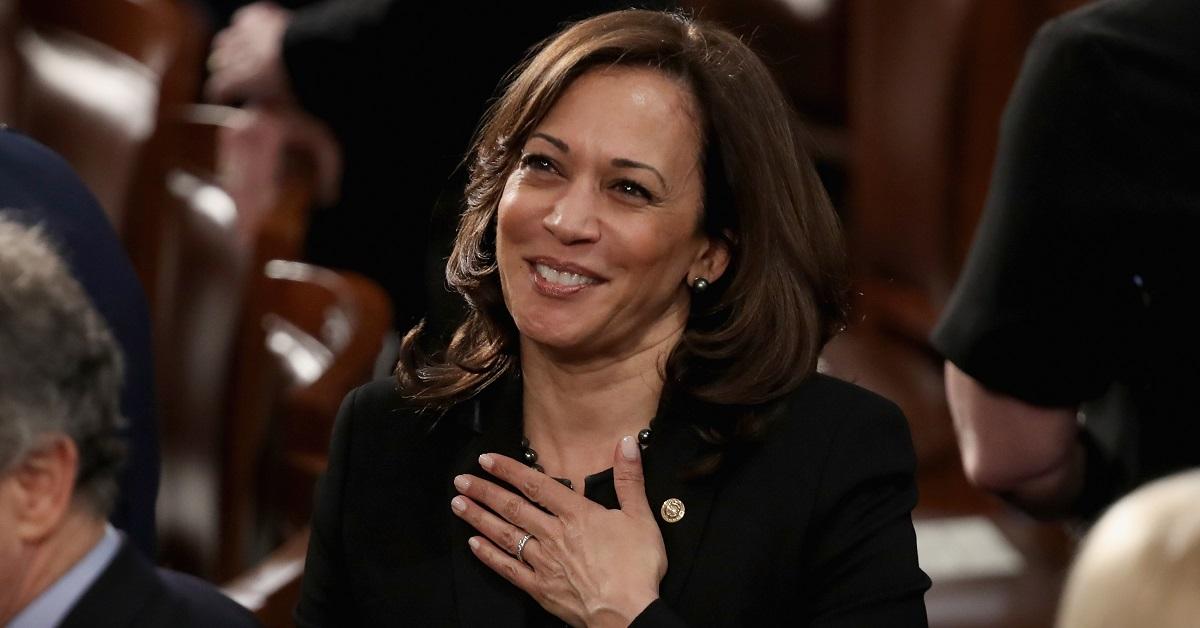 Kamala Harris May Have Been on 'Soul Train,' and the Internet Is Losing It
Although she spends plenty of time on the campaign trail, Kamala Harris has also taken a few moments to show off a more soulful side. She's been seen dancing multiple times, and now there's a new clip going around the internet that may be of the politician dancing on Soul Train. The clip features a young woman busting a major move on the show, and the internet is abuzz with discussion of how much she looks like a young Kamala.
Article continues below advertisement
Was Kamala Harris on 'Soul Train'?
Although the clip has gone viral online, Kamala has not stated one way or the other whether she is the woman featured. The clip is not scandalous in any way, but if it is Kamala, it does suggest that she knew how to get down in her youth. Even today, she still occasionally shows the public that she has an appreciation for music.
Article continues below advertisement
In a 2019 video shot during the Democratic primary, Kamala can be seen dancing up a storm as she is carried down an escalator in South Carolina. You can hear a drum line laying down a beat somewhere nearby, and Kamala takes the opportunity to show everyone exactly how much she appreciates some good rhythm. The video had a moment last year after it was released, but it does seem to prove that Kamala has some skill as a dancer.
What is 'Soul Train'?
Soul Train was a popular music and dance show that ran from 1971 to 2006, which definitely encompasses the span when Kamala was in her youth. The show featured a number of R&B, hip-hop, and soul artists over the course of its lengthy run on the air.
Article continues below advertisement
Over the years, the show often featured amateur dancers from its audience, so it's certainly possible Kamala was just in the audience for a taping. Although she hasn't confirmed her appearance personally, it doesn't seem like it would hurt her and running mate Joe Biden's position in the polls. That is, if you believe that the internet's joy over the clip is representative of the average American voter.
Article continues below advertisement
The internet loved to see Kamala Harris dancing.
Now that the video has started going around online, the internet has made it clear how much they enjoy seeing Kamala shake her groove thing. "Kamala Harris was on soul train and I am living for it," one user wrote on Twitter. "WHO WAS GONNA TELL ME KAMALA HARRIS WAS ON SOUL TRAIN ???" another added.
Ultimately, it may not be Kamala dancing in that clip from Soul Train, but that reality isn't going to get in the way of people enjoying the idea of Kamala on Soul Train. There are issues where the facts matter a great deal, but sometimes, the denizens of the internet need a moment of release. These moments give us all a chance to stop doom scrolling for a second and just enjoy something.
Article continues below advertisement
Kamala Harris might have been on Soul Train, or maybe she wasn't. Those delighted by the idea that she was don't care that much either way.