These Weird "Salad" Recipes Found in an Old Cookbook Are Plain Ridiculous
A contributing editor for The Atlantic found a bunch of old salad recipes that sound like a one-way ticket to heart-attacksville.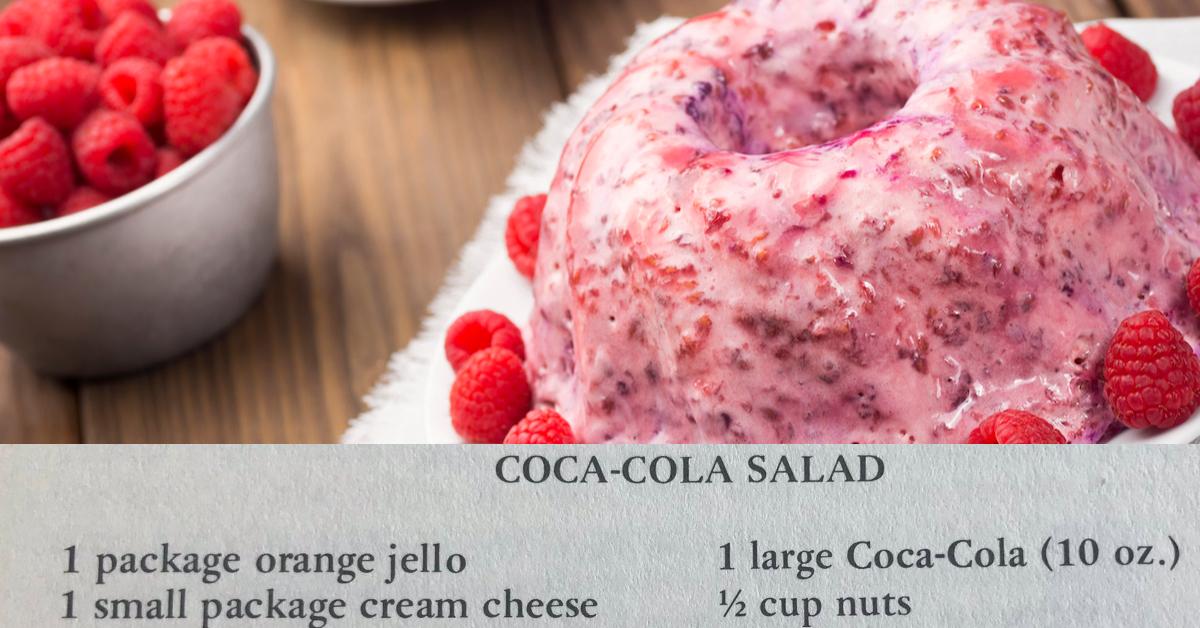 Lizzie O'Leary, a contributing editor for The Atlantic, found a "Southern" cookbook from the past with a bunch of salad recipes that, well, don't sound anything like salads at all.
I grew up in a time where TV stations were still broadcasting old Hanna Barbera cartoons and old-timey '50s sitcoms. This gave me a glimpse into a different world.
Article continues below advertisement
And while I found there were a lot of cultural and temporal differences that wildly varied from my Muslim, Eastern European upbringing, what struck me as the most weird were the types of food that these strange, black-and-white people ate.
There were casseroles galore. Always someone bringing a Pyrex of some congealed, lasagna-looking abomination to the neighbor's house. There were gelatin rings filled with chunks of what appeared to be fruit in some situations, and vegetables or even chunks of beef in the next.
What really puzzled me at meal time is when people would dig in for a "salad" that looked nothing like a salad.
Article continues below advertisement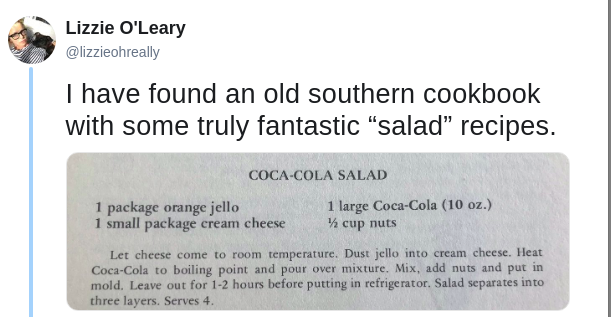 As it turns out, Lizzie found a bunch of these strange "salad" recipes that presumable at one point people prepared and ate. Like the Coca-Cola abomination above, which combines orange Jell-O powder, cream cheese, nuts, and the caramel-colored fizzy sugar water for an experience I could only describe as yuck.
Then there's the "Florida Salad," which combines cottage cheese, lemon juice, lime, orange, mayonnaise, and avocado for a delightful* treat.
Article continues below advertisement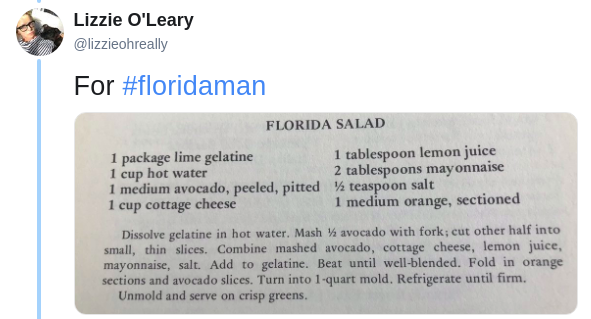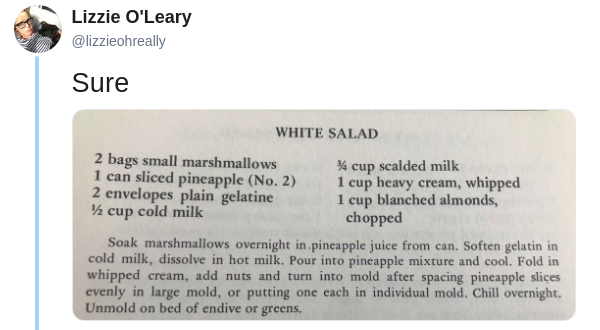 Article continues below advertisement
It's hard to ascertain whether some of these "salad" recipes are meant to be desserts, entrees, or something that's served around soup time. At least this one above sounds like it could be a dessert, even if serving it on greens or endive is strange.
Then there's potato salad, which actually sounds delicious...if it wasn't Han-Solo'ed in a sarcophagus of gelatin.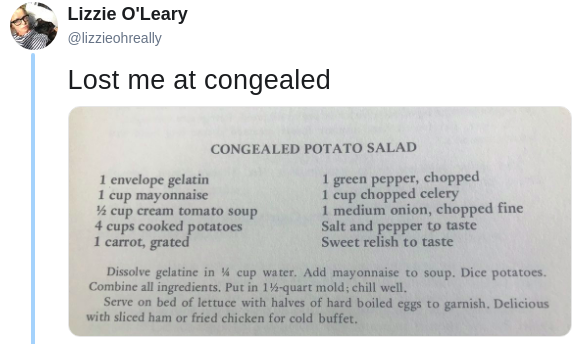 Article continues below advertisement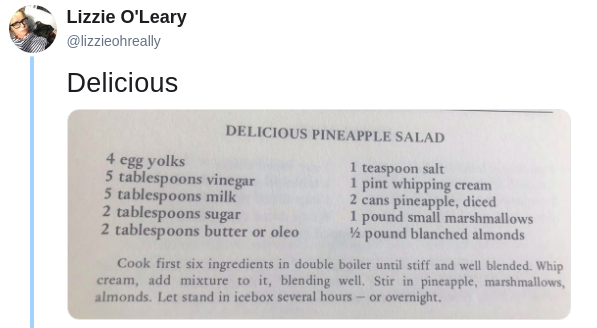 Some of the salad recipes just sound like diabetes waiting to happen. Love pineapples, one of the most sugary fruits on planet earth? Great! Let's add some marshmallows, along with milk, butter, and even more sugar for a fruit salad that'll let you feel your arteries clogging in real time!
The "salad" section wasn't even the worst part of the book, according to Lizzie. There was also another section dedicated entirely to various food items that could either be pickled or jellied. Yum.
Article continues below advertisement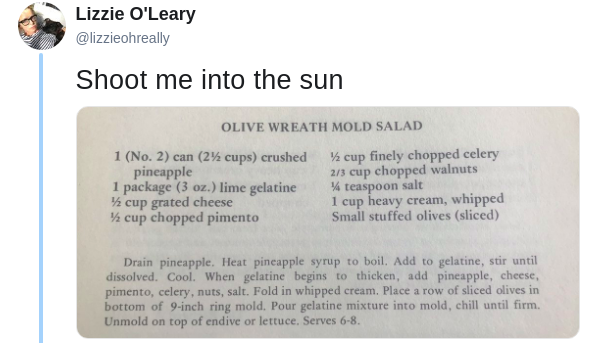 Article continues below advertisement
She ultimately saved the best recipe for last, however. The Olive Wreath Mold salad is so bad it sounds like someone made it gross on purpose. And this is coming from someone who made a spoof Tasty video where I tried to concoct the most disgusting dish I could think of. It pales in comparison to the ingredients in this Olive Wreath Mold: pineapples, olives, heavy cream, pimento, and lime gelatine.
This is the work of a sadist.

Article continues below advertisement

As it turns out, there are tons of other recipes like this on the internet. "Junior League" cookbooks are filled with weird, gross-sounding "salad" and gelatin recipes, along with other kitchen concoctions that hopefully won't make your stomach roil.
Article continues below advertisement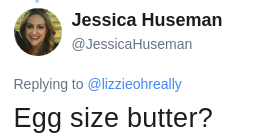 And in case you were thinking that people didn't actually eat these things...some grew up on this stuff. The weird ingredients weren't the only reason people took issue with in these recipes. Some of the measuring nomenclature didn't really make sense either. What the heck does "egg size butter" mean?
I guess anything goes in the lawless wasteland of old-school Junior League "salad" recipes.