They Are Always Smoking in 'Peaky Blinders,' but Are They Real Cigarettes?
The characters in the Netflix show 'Peaky Blinders' are always smoking, so fans are curious what they're actually puffing on. Find out here!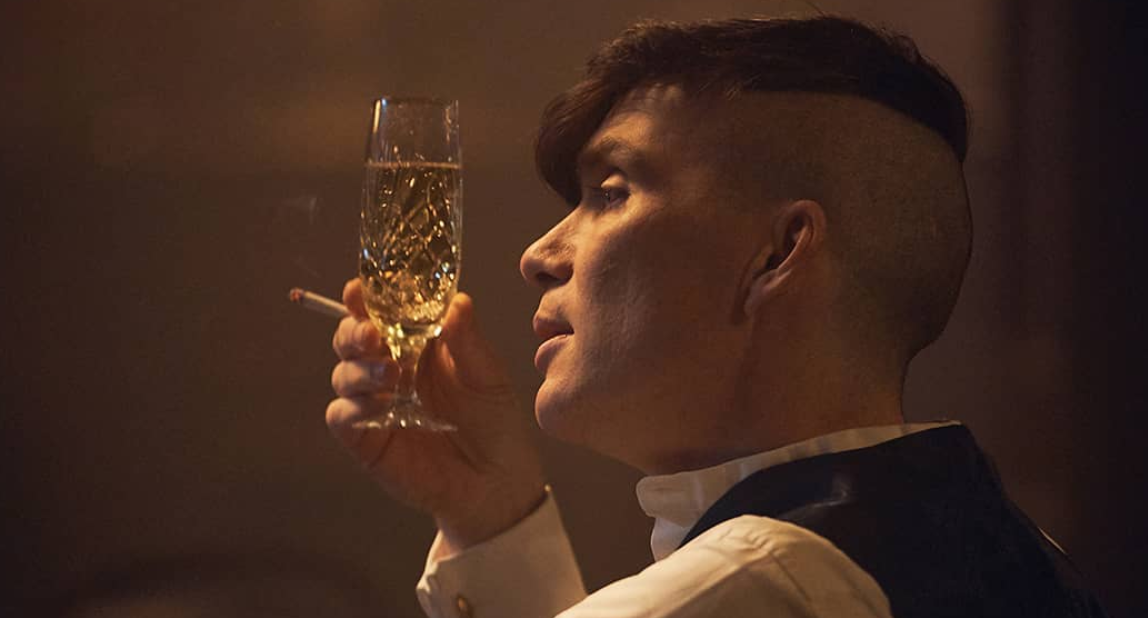 If you're a fan of the hit Netflix show Peaky Blinders, then you know a lot of the characters, especially Thomas Shelby (played by Cillian Murphy) are always smoking. That said, it's hard not to wonder whether or not they're actually smoking cigarettes. So, what are they smoking in Peaky Blinders? We investigated! Scroll down to see what we found out.
Article continues below advertisement
What are they smoking in 'Peaky Blinders'?
So it turns out, they're not actually smoking real tobacco cigarettes in the show, so no need to fret. In a previous interview, Helen McCrory (who plays Aunt Polly in the film) revealed that they actually use herbal cigarettes.
"They use herbal tobacco which has no nicotine and tastes horrible," the actress revealed to the Mirror. "They're the same type they smoke in theatre productions."
Article continues below advertisement
"I used to go to plays for years and wonder why they had a [cannabis joint] on the go during a play and how they could remember their lines," she added. "It smells, to a layman like me, like someone is smoking cannabis. It's just a bit funny and not like tobacco."
She followed up by saying that the props are "bloody horrible" and that they even leave black bits in the cast's nostrils. Eww!
Cillian has also addressed the fact that his character is rarely seen without a cigarette in his hand... and clarified that in real-life, he's not actually a smoker like Tommy is in the show. "I don't smoke but people did smoke all day and night then," he revealed in a past interview with Birmingham Live. "I use herbal rose things, they're like my five a day! I asked the prop guys to count how many we use during a series and it's 3,000." Wow!
Article continues below advertisement
Last year, the cast was questioned about their smoking of cigarettes on the show once again. "Let me show you my lungs," Helen joked at a Q&A at the BFI on the South Bank in July 2019. "Cillian apparently, and I can't remember which season, the props guys reckoned about a thousand."
But she clarified by saying: "But no actors were killed in the making of Peaky Blinders. We don't inhale." Phew! That would seriously be a lot of cigarettes to inhale...
How many seasons of 'Peaky Blinders' are there?
So far, there have been five seasons of Peaky Blinders. The Netflix show kicked off its first season back in 2013, and the show's fifth season is currently airing on the streaming service and has been since September. Each episode contains six episodes, so there have been 30 episodes of the show so far, and yes, it is binge-worthy.
Now, fans are looking ahead for a Season 6, which show's creator, Steven Knight, recently teased. "I've just finished writing series six and it's the best yet," he told BBC in a January 2020 interview. "But we always say that." We can't wait!