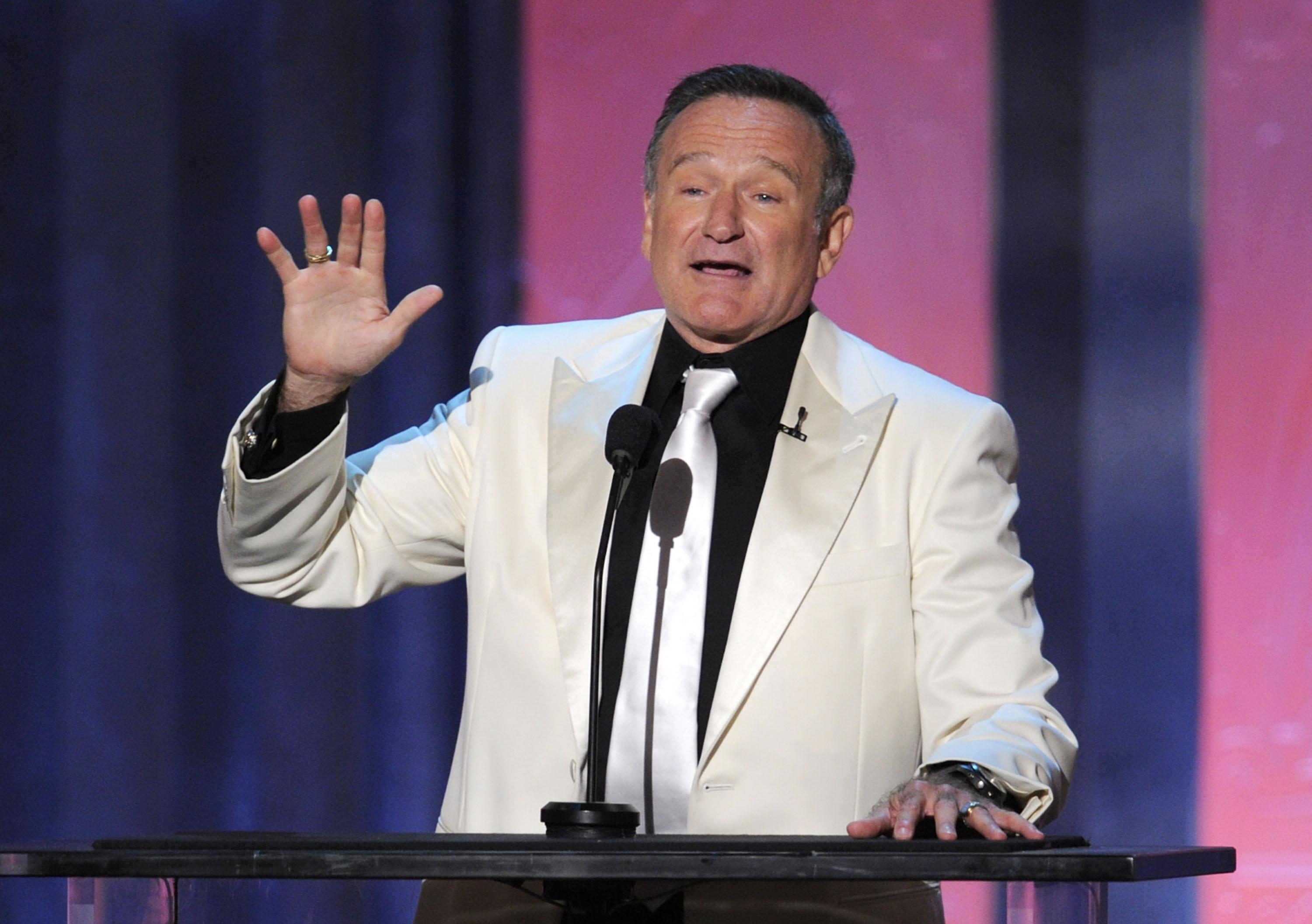 Robin Williams Went in on Donald Trump During a Stand-up Routine
The Trump children were at it again on Twitter recently, specifically Eric Trump. The second oldest of President Trump's sons got into a beef with the most unlikely of people — Robin Williams' daughter, Zelda Williams.
Article continues below advertisement
Eric shared a clip from a stand-up routine that Robin performed in 2009, talking about "rambling Joe Biden." Zelda jumped into action and asked Eric to do a quick Google search to see what her dad had said about Eric's dad, Donald Trump. So, what exactly did Robin Williams say?
Both Robin Williams' clips about Joe Biden and Donald Trump have now gone viral.
In 2009, Robin Williams performed a stand-up special, in which he poked fun at then-Vice President Joe Biden. The video has been circulating around Twitter for a while and ended up with Eric Trump. He then shared the video on Twitter.
Article continues below advertisement
The clip is from Robin's special, "Weapons of Self Destruction." In it, the late comedian says, "We still have great comedy out there. There's always rambling Joe Biden." He proceeds to mock the current presumptive Democratic nominee for president, flubbing his words and making him sound incoherent. Eric shared the clip on Twitter with a caption saying: "Robin Williams just savages Joe Biden."
Article continues below advertisement
Zelda Williams hit back at Eric, asking him to look up what Robin has said about Donald Trump.
Zelda, now 31 years old, retweeted the video of her dad but added something very important. She wrote, "While we're 'reminiscing' (to further your political agenda), you should look up what he said about your Dad. I did. Promise you, it's much more 'savage.'" She also added, "Gentle reminder that the dead can't vote, but the living can."
Article continues below advertisement
In the video clip from 2012, Robin took some pretty good digs at President Trump's expense. Before the Trump administration was in the White House, Robin called him "a scary man."
Article continues below advertisement
"He owns all these beauty pageants ... Isn't that a bit like Michael Vick owning a series of pet stores? It's a f--king catch-and-release program for him," he says during the performance. "This is a man who said, 'My daughter is hot.' Even people in Arkansas went, 'That's f--king wrong. That's just way out of place.'"
Finally, he turns to the easiest of punchlines: Donald Trump's hair, saying, "And that f--king hair, my god. I believe the hair is 'The Donald.' I believe the body is the maintenance system for the hair."
Article continues below advertisement
Robin would have turned 69 years old in July.
Zelda Williams' tweet about her dad's comedy comes just a few weeks after she honored him on what would have been his 69th birthday.
"Today would've been Dad's 69th birthday, so to honor him (& that glorious number), I will be donating $69.69 to as many local homeless shelters as I can," she tweeted. "Join me if you like, but regardless, know I am wishing you all at least one hearty, immature belly laugh on Dad today."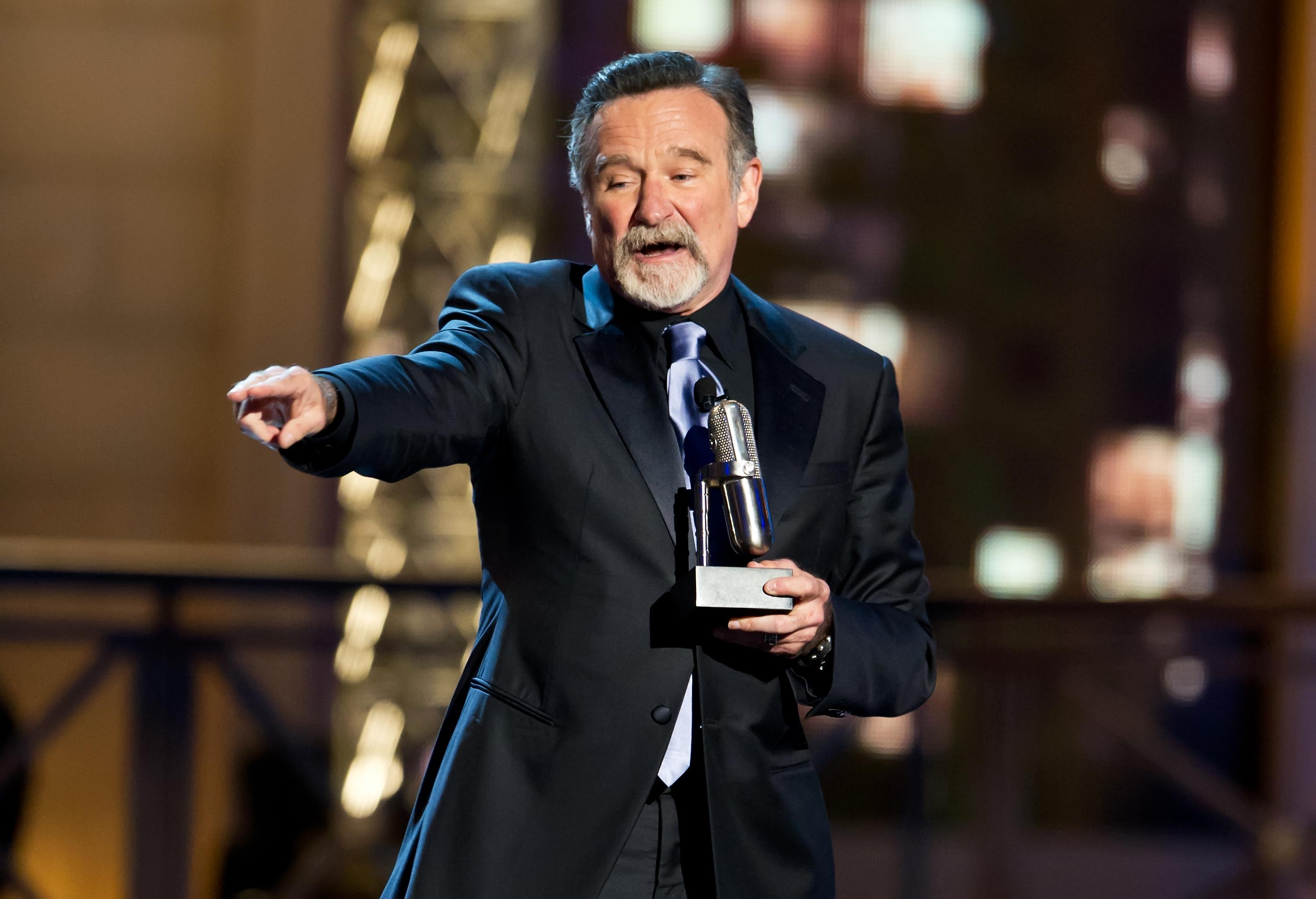 She also posted a message to fans ahead of the anniversary of her father's death, which is August 11. In a tweet, Zelda said while she is "constantly touched by all of your boundless continued love for him, some days it can feel a bit like being seen as a roadside memorial — a place, not a person — where people drive past and leave their sentiments and then go about their days comforted their love for him was witnessed."