Robin Williams's Net Worth After Death: Who Inherited the Actor's Wealth?
Robin Williams, who died at the age of 63, is best knowns for his roles in 'Mrs. Doutbfire' and 'Aladdin.' What was his net worth when he died?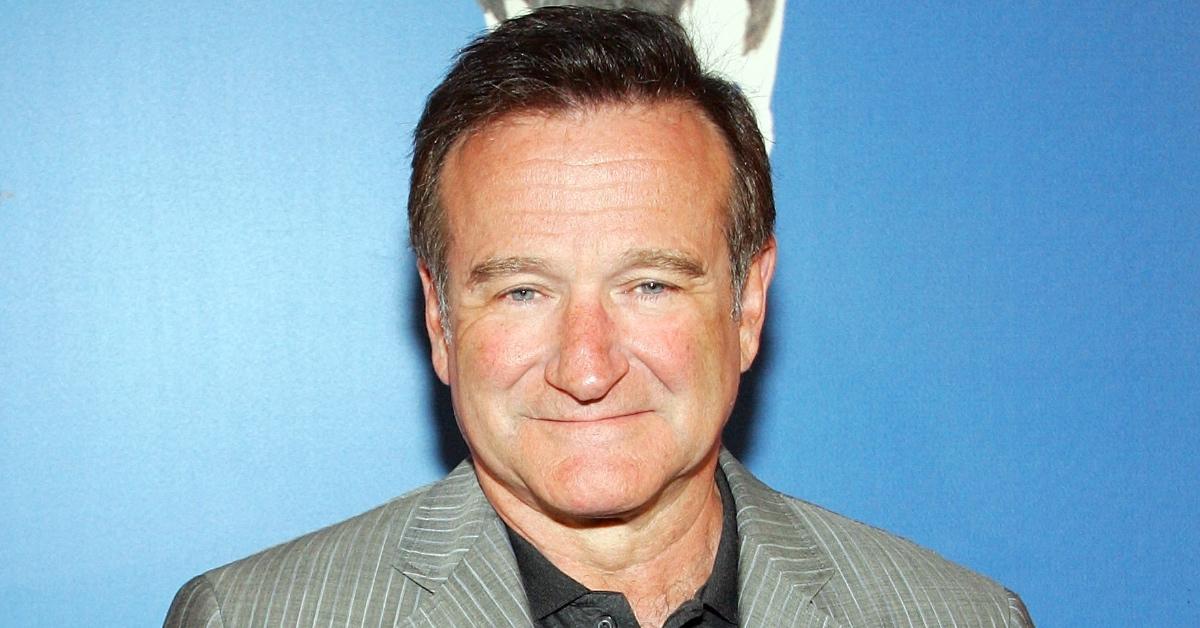 In news that shook the world in 2014, Robin Williams died by suicide. On Aug. 11, 2014, the actor was found at his San Francisco area home and he was 63 years old at the time of his death. People around the world were shocked and saddened since he was such a beloved star.
Article continues below advertisement
Later on, an autopsy revealed he had been suffering from Lewy body dementia which is thought to have been a major contributing factor to his death by suicide. Now, years after his death, people are curious to know what happened to his wealth. Turns out, Robin's net worth after death was doled out to several people.
So, how much was Robin's fortune when he passed away? Here's what we know.
Robin Williams's net worth dropped prior to his death.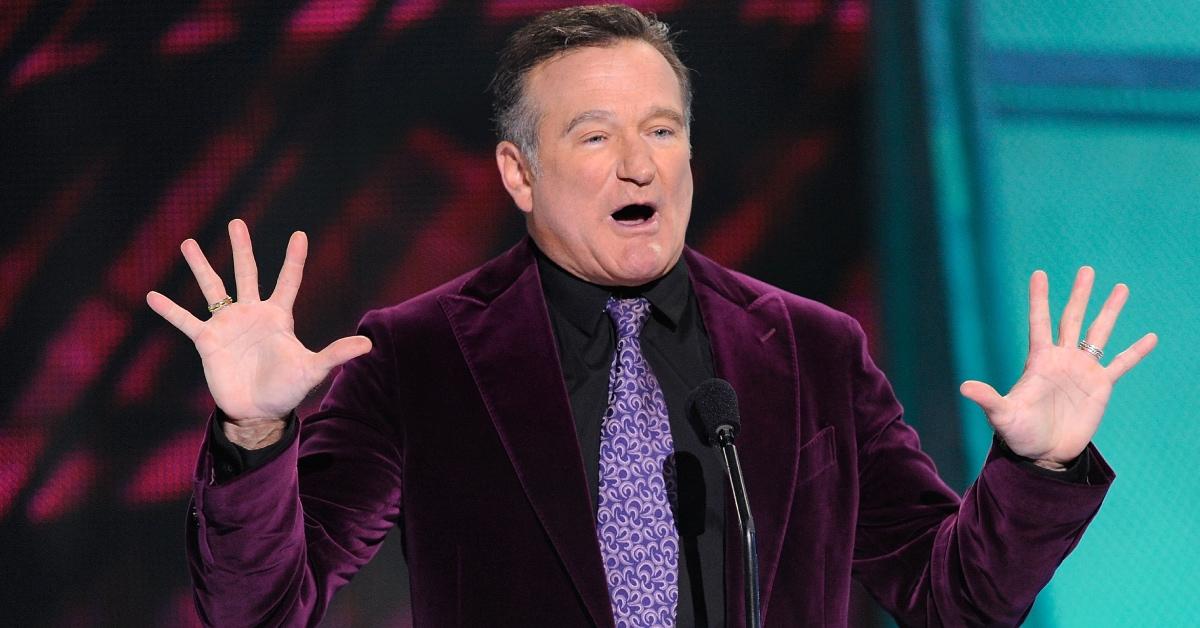 Robin was a huge star thanks to his hit roles in movies like Jumanji, Mrs. Doubtfire, and Disney's Aladdin. His movies grossed nearly $4 billion in worldwide box office sales, and he was one of the most beloved actors around. Night at the Museum: Secret of the Tomb was the last film Robin starred in before he died.
Article continues below advertisement
According to Investopedia, Robin's estate at the time of his death was estimated to be worth between $50 million and $100 million dollars. His wealth was a mix of impressive real estate portfolios including a mansion in Napa Valley, artwork, and investments.
Article continues below advertisement
Robin Williams
Actor and Comedian
Net worth: $50 million (estimated)
Robin Williams was a comical genius who left an indelible mark on many who grew up watching his films. His death by suicide came as quite a shock to fans in 2014.
Born: July 21, 1951
Died: Aug. 11, 2014
Birthplace: Chicago, Ill.
Education: Claremont McKenna College
College of Marin
Juilliard School
Spouses: Valerie Velardi​​ (1978–1988)
Marsha Garces (1989–2010)
Susan Schneider ​(m. 2011)​
Kids: 3
Robin's wealth had reportedly taken a dip before his death due to several divorce settlements. In 2014, during an interview with Parade Magazine, Robin said, "Divorce is expensive." When asked if he had lost all his wealth due to his divorces, Robin said that he didn't lose all of it, but enough. He added, "I used to joke they were going to call it 'all the money,' but they changed it to 'alimony.' It's ripping your heart out through your wallet."
Article continues below advertisement
At the time of his death, Robin was married to his third wife, Susan Schneider Williams, and the majority of his wealth at the time was left to his children; Zachary, Zelda, and Cody. TMZ reported at the time that trusts were set up before Robin's death that would have his estate divided up between them.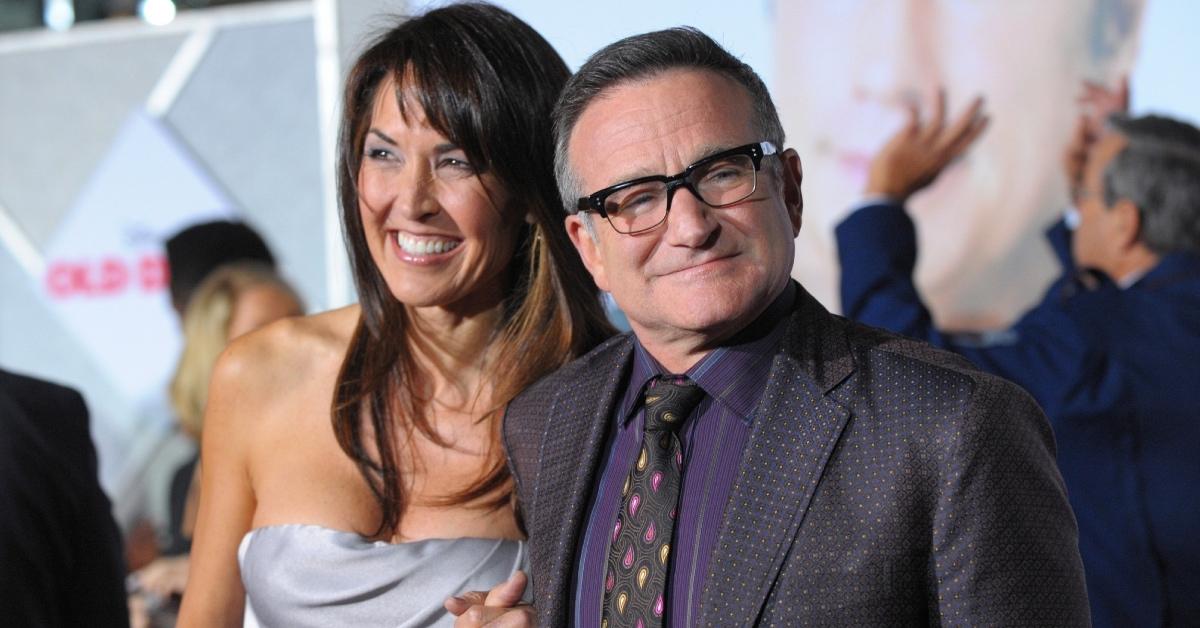 Article continues below advertisement
There was a court battle over Robin Williams's assets after his death.
Robin's widow, Susan, took his three adult children to court over his estate and they battled it out for a year after his death. Susan said that she wasn't going to receive enough money to keep her home, while Robin's adult kids claimed she was trying to take over what their dad had set up for them.
Eventually, Susan agreed to drop her petition to the estate and the actor's adult kids received almost everything that wasn't directly tied to sentimental value to Susan, like wedding gifts and his clothing, and enough money to be able to stay in her home for her lifetime.
Despite the struggles the family faced over Robin's estate, Susan continues to shed light on her late husband's death, hoping to correct all the misunderstandings floating around the internet.
Article continues below advertisement
During a 2021 interview with The Guardian, Susan explained that she "wasn't surprised" that "something had infiltrated every part of my husband's brain." She added that it "made perfect sense." In fact, Robin revealed during an interview featured in Marina Zenovich's 2018 HBO documentary that he was afraid of his "consciousness becoming, not just dull, but a rock," The Guardian points out.
Article continues below advertisement
Sadly, it seems as though Robin's worst fear became a reality. According to the National Institute on Aging, some of the common symptoms associated with Lewy body dementia include hallucinations, changes in concentration, and severe loss of thinking.
Article continues below advertisement
Robin Williams's likeness rights are protected until 2039. What does that mean?
Robin was very protective of his image and even in death he had this protected. In his will, he filed a deed in order to put a restriction on the use of his likeness for 25 years after his death. What that meant is that his family wouldn't be able to profit off his likeness (they can't sell old footage, his name, signature, or anything of the like) until after 2039. His name, image, nor voice wouldn't be able to be sold to use in any endorsement, film, or advertisement.
This deed put a major cap on any ability for Robin's net worth to change after his death. According to Forbes, there would be potential to make a lot of money if this restriction wasn't in place.
"The estates of entertainers featured on our list of Top-Earning Dead Celebrities are able to charge upwards of $500,000 for the use of their image in advertisements, with rare deals climbing into the seven figures," the site reported.