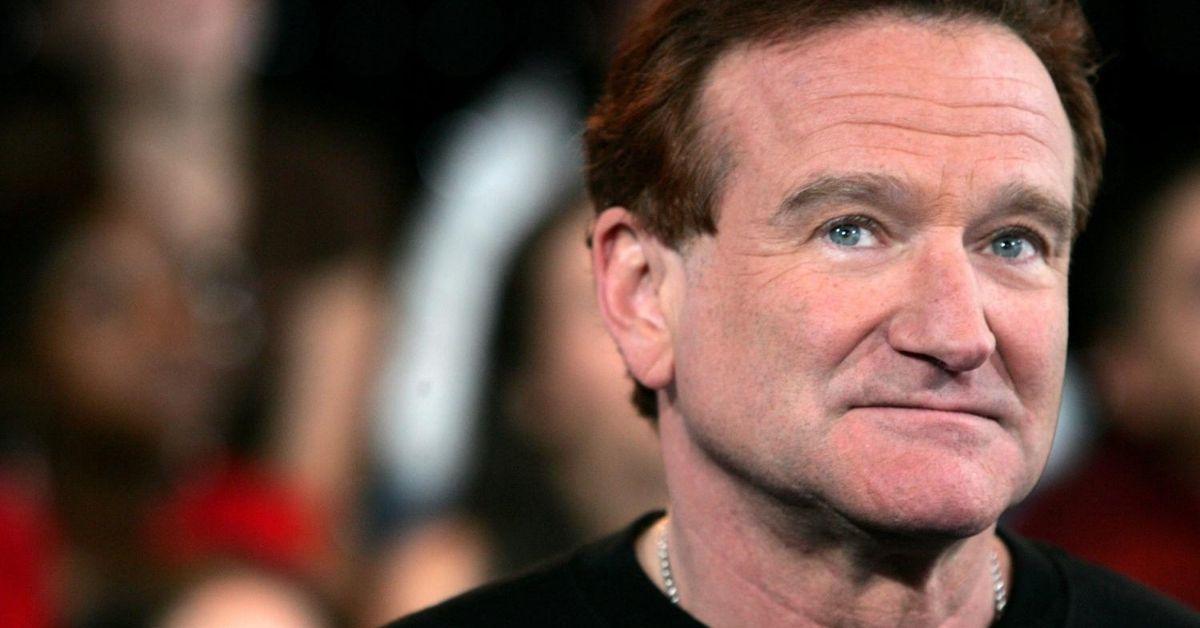 Did Robin Williams' Net Worth Change After His Death?
In news that shook the world in 2014, Robin Williams died in an apparent suicide. On Aug. 11, 2014, the actor was found at his San Francisco area home and he was 63 years old at the time of his death. People around the world were shocked and saddened since he was such a beloved star.
Article continues below advertisement
Later on, an autopsy revealed he had been suffering from Lewy body dementia which is thought to have been a major contributing factor to his death by suicide. Now, years after his death, people are curious to know what happened to his wealth. Turns out, Robin Williams' net worth after death was doled out to several people.
Robin Williams' net worth prior to death took a dip.
Robin Williams was a huge star thanks to his hit roles in movies like Jumanji, Mrs. Doubtfire, and Disney's Aladdin. His movies grossed nearly $4 billion in worldwide box office sales, and he was one of the most beloved actors around.
Article continues below advertisement
According to Investopedia, Robin Williams' estate at the time of his death was estimated to be worth between $50 and $100 million dollars. His wealth was a mix of impressive real estate portfolios including a mansion in Napa Valley, artwork, and investments.
Article continues below advertisement
His wealth had reportedly taken a dip before his death due to several divorce settlements. In 2014 during an interview with Parade Magazine, Robin said, "Divorce is expensive," when asked if he had lost all his wealth due to his divorces, saying that he didn't lose all of it, but enough. He added, "I used to joke they were going to call it 'all the money,' but they changed it to 'alimony.' It's ripping your heart out through your wallet."
Article continues below advertisement
At the time of his death, Robin was married to his third wife, Susan Schneider Williams, and the majority of his wealth at the time was left to his children; Zachary, Zelda, and Cody. TMZ had reported at the time that trusts were set up before Robin's death that would have his estate divided up between them.
There was a court battle over Robin Williams' assets after his death.
Robin's widow, Susan, took his three adult children to court over his estate and they were all battling it out for a year after his death. Susan had said that she would not receive enough money to keep her home, and Robin's adult kids claimed she was trying to take over what their dad had set up for them.
Article continues below advertisement
Eventually, Susan agreed to drop her petition to the estate and the actor's adult kids received most everything that wasn't directly tied to sentimental value to Susan, like wedding gifts and his clothing, and enough money to be able to stay in her home for her lifetime.
Article continues below advertisement
The actor put in a restrictive clause meaning Robin Williams' net worth after death wasn't likely to change.
Robin Williams was very protective of his image and even in death he had this protected. In his will, he filed a deed in order to put a restriction on the use of his likeness for 25 years after his death. What that meant is that his family would not be able to profit off his likeness (they can't sell old footage, his name, signature, or anything of the like) until after 2039. His name, image, nor voice would not be able to be sold to use in any endorsement, film, or advertisement.
This deed put a major cap on any ability for his net worth to change after his death. According to Forbes, there would be potential to make a lot of money if this restriction wasn't in place.
"The estates of entertainers featured on our list of Top-Earning Dead Celebrities are able to charge upwards of $500,000 for the use of their image in advertisements, with rare deals climbing into the seven figures," the site reported.