Everyone knows the Kardashians have notoriously lavish holiday celebrations — while you were probably cozying up with family, feasting on a home-cooked meal, and maybe exchanging a few gifts, your favorite billionaire family was swimming in diamonds and all things designer. Kim, Khloe, Kourtney, Kylie, Kendall, and their kids had one heck of a holiday, so brace yourselves before seeing what the Kardashian-Jenners got for Christmas... it's all a little shocking, to be honest.
What did the Kardashians get for Christmas this year? It's all pretty over the top.
1. North West: Michael Jackson's "Actual Jacket"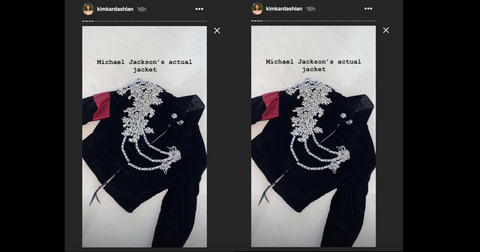 We aren't totally sure how Kim got her hands on Michael Jackson's actual jacket, but apparently, she snagged it for North's Christmas gift. The photo has since been deleted from her Instagram Story, but we can't help but ogle at it — North is one lucky lady.
2. Stormi Jenner: A Diamond Ring
We aren't really shocked that baby Stormi received a diamond ring for Christmas — the not-quite-2-year-old showed off her glittering ring, which probably costs more than anything I've ever owned. Casual.
3. Stormi: All Things Trolls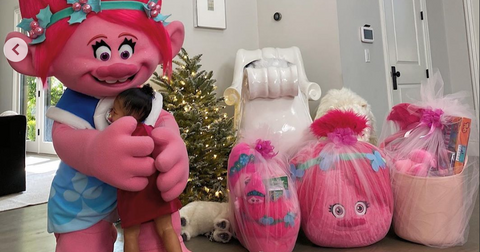 In addition to spending an entire day with a life-size character from the animated movie, Trolls, Stormi appeared to receive all things Trolls, from plushies to gift baskets. It looked like a wild time.
4. Stormi & Kylie: Customized Designer Dresses
Stormi and Kylie got new customized designer dresses from Ralph and Russo, which they wore to Kim and Kanye's legendary Christmas party. With an embroidered message on the inside, the 'fits were seriously cute.
5. Stormi & Kylie: Matching PJ's
Santa brought Kylie and Stormi matching Christmas PJs, one of the most "normal" gifts received. The two looked beyond adorable cozying up on Christmas day.
6. Kendall Jenner: A Golden Retriever Puppy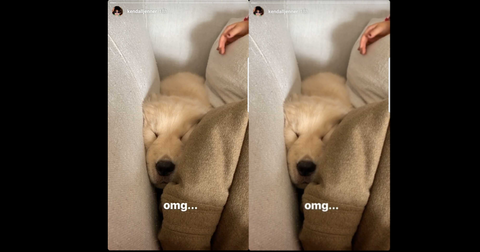 The Kardashian-Jenners infamously gift pets — which is generally frowned upon — but Kendall just received a golden retriever puppy for Christmas, and it's beyond adorable. Check out her Story for additional updates, because they'll totally melt your heart.
7. Khloe, Kourtney, Kendall, Kylie & Kris: A DB Method Machine
Kim got her mom and sisters the greatest Christmas gift of all: a sculpted booty. According to People, the entrepreneur and aspiring lawyer gifted each of her female family members a DB Method machine, They retail for $229, and they're designed to enhance squats and full-body workouts, apparently delivering "fast, convenient, butt-blasting result." Cool!
8. Kris: Giving the Gift of Botox
Apparently, this year, Kris is giving the gift of Botox to her "friends and family" which — let's be real — probably applies to the entire Kardashian Jenner clan. According to People, the famous momager said, "personal care is really important. I taught my kids that when they were really young."
9. Stormi: A Playhouse Mansion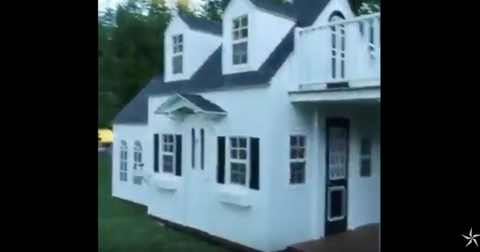 According to TMZ, Kris gifted Stormi a life-size playhouse, which features AC, real furniture, a kitchen, a second story, and a balcony. If I could live in it myself, I totally would.
10. Kylie: A Metallic Bag
Kris got Kylie this shiny metallic bag, and I'm totally in love.
11.
While there are probably more lavish gifts we haven't scouted out yet (and let's be real, there totally are!), it seems as though the Kardashian-Jenners really went all out this year. Oh, and Stormi definitely won Christmas... that diamond ring and life-size playhouse is truly to die for.