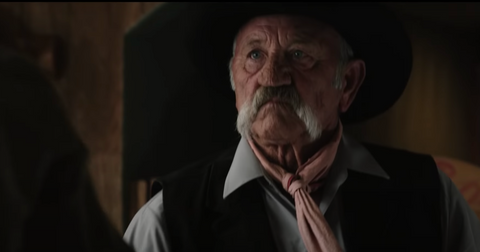 'Yellowstone' Fans Have One Question: What Did Wade Steal From John?
By Katie Garrity

Updated
Paramount Network's Yellowstone took TV by storm in 2018 and has been a hit since. While airing on a smaller network, the show still boasts an impressive 94 / 100 rating on Google and has amassed a cult following of fans.
In the midseason episode of Season 3, those superfans were left perplexed when a newer character came to town and John Dutton, played by Kevin Costner, finds himself face to face with yet another enemy from his past, Wade Morrow, played by Boots Southerland.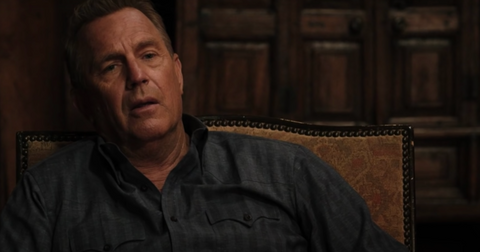 During the course of the seventh episode of Season 3, John and Wade discuss many past events and ambiguous references that left fans guessing, including one particular moment when John recalls how he gave him a job several years ago and "you [Wade] stole the one thing a cowboy doesn't steal." So, what exactly did Wade Morrow steal from John Dutton all those years ago? Fans have some theories!
Previously, John questioned Wade's intentions with being back in town.
John confronts Wade with Rip (Cole Hauser) and the rest of the cowboys. When John inquires as to why Wade is back in town, he explains that he is babysitting the buffaloes for the resort which is charging people $600 to come out to the field and have pictures taken with the animals.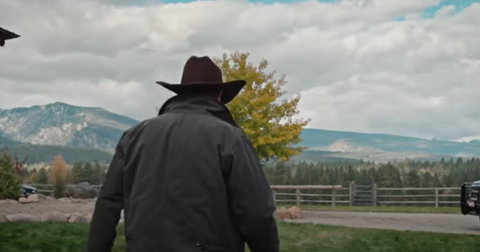 John warns Wade and his son that if they don't keep the buffalo on their side of the fence, he will do it his way and that won't be appreciated. John had earlier described Wade as a horse trader who is "half a criminal."
John accused Wade of stealing something from him.
Fans learn that several years ago, John had Wade arrested over an unknown crime, and Wade eventually left the state. John explains to Wade that he knows it is no coincidence that Wade is working on a plot of land right next to his, accusing him of having ulterior motives.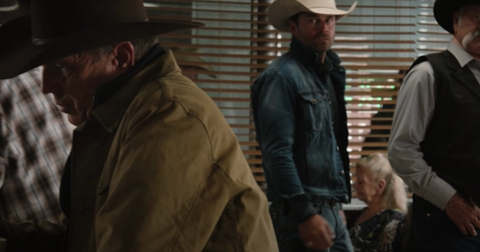 John then recalls how he gave him a job several years ago and "you [Wade] stole the one thing a cowboy doesn't steal." At the end of their intense conversation, John tells Wade, "You have something that belongs to me." Wade then replies, "Come and get it." Which is exactly what John plans to do.
Fans have theories as to what Wade could have stolen from John Dutton.
The ominous mention of stolen goods between Wade and John has led fans to wonder what could possibly have been taken from John. Britt Lawrence from CinemaBlend has multiple theories when it comes to the stolen goods in question.
"At first, I thought it could be a prized horse, only to have that quickly drop down the list. Whatever Wade stole is something very precious to John. Is it a prized belt buckle that John's late father gave him? Does it have anything to do with John's once-spoken-of brother? Or something without a physical presence?" she wrote.
A Reddit user also had an interesting theory and wondered, "I think John was referring to the Yellowstone brand. Wade is a branded man. Kevin Costner said Wade was supposed to be like Lloyd before he fell out with the Duttons. Most branded men are never allowed to leave the ranch alive. Somehow Wade managed to leave and be a thorn in their side. Wade is probably the reason for The Long Black Train."
Yellowstone airs on Sundays at 9 pm ET on Paramount Network.