Kim Kardashian Recently Described Her First Kiss With Pete Davidson as Having "BDE Action"
Kim Kardashian recently opened up about her relationship with comedian Pete Davidson, saying he had "BDE action." What does that mean?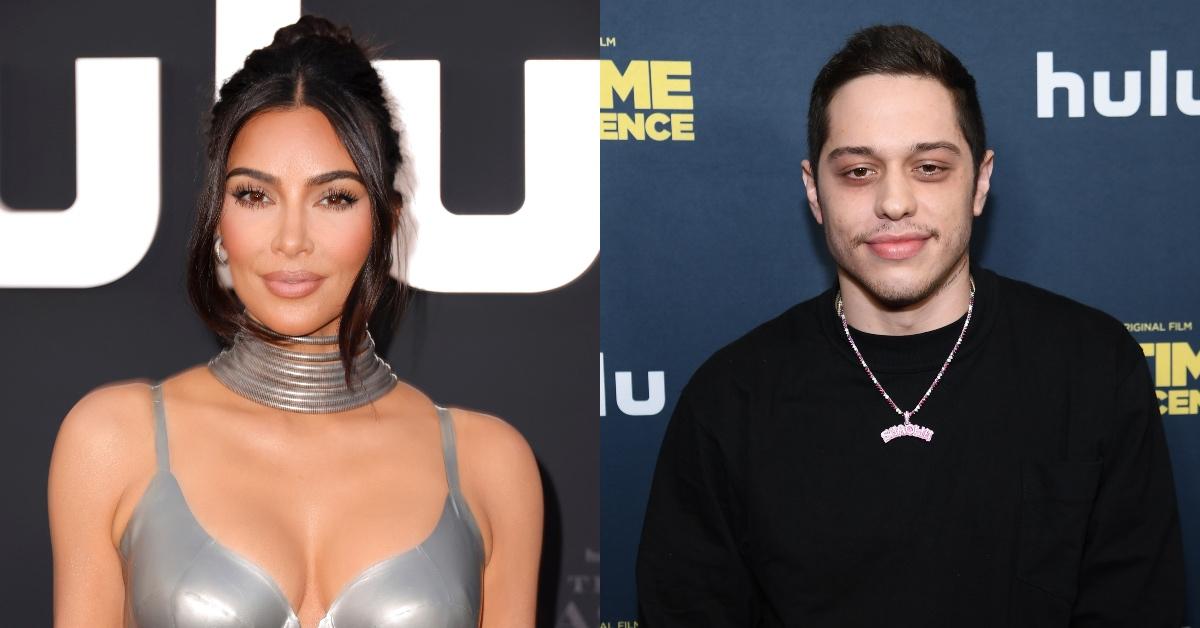 Article continues below advertisement
What does "BDE action" mean? Here's what we know about the phrase and what it says about Kim's relationship with Pete.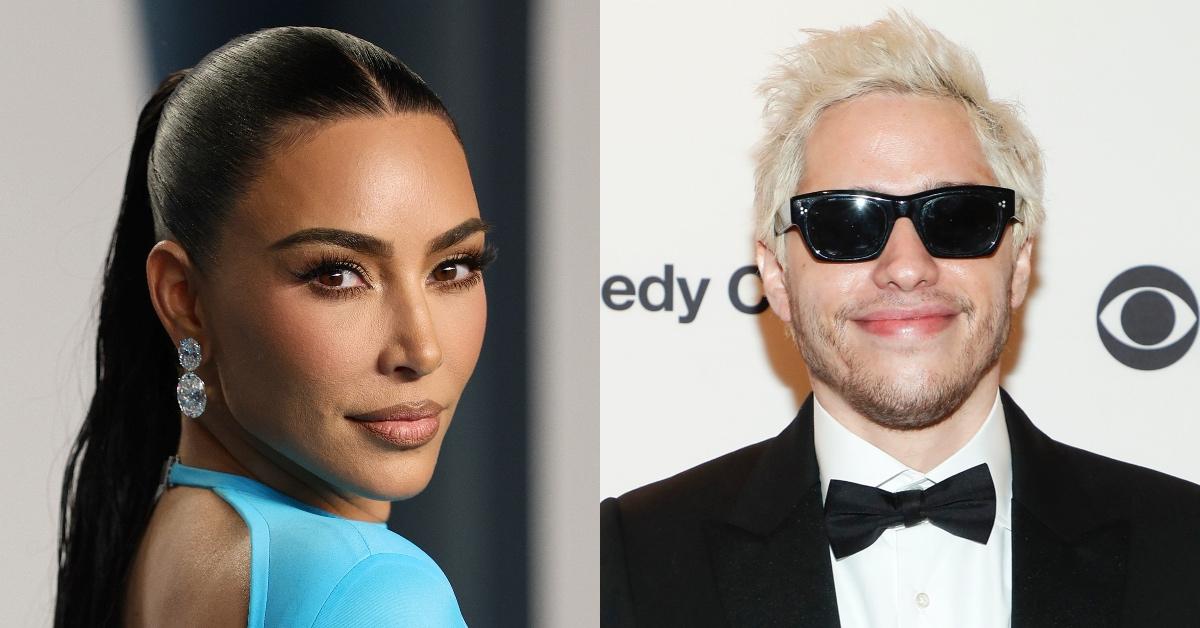 Article continues below advertisement
What does "BDE action" mean? Kim Kardashian used the phrase to describe Pete Davidson.
On Amanda Hirsh's podcast Not Skinny But Not Fat, Kim revealed that although she and Pete had met at the Met Gala before she hosted SNL, there wasn't any romantic spark between them until their kiss during a sketch. Fans will recall Kim and Pete were doing an Aladdin-inspired skit where Kim played a doting Princess Jasmine to Pete's insecure Aladdin.
During the sketch, the pair kissed, and Kim described the moment on the podcast. She said, "I was like, 'Hmm, there is some BDE action.'" Kim also noted being disappointed that Pete was the only member of the cast who did not attend her hosting afterparty. "I was like, 'Damn, he's the only person who didn't come.'"
Article continues below advertisement
What does Kim mean by BDE action? The phrase "BDE" in context to Pete first arrived in 2018, when Pete's then-fiancé Ariana Grande commented on Twitter. At the time, People Magazine reported that Ariana tweeted a fan, who was asking how long her song "Pete Davidson" was, which the musician mistakenly interpreted to be about ... Pete's appendage. The phrase "BDE" literally translated means, "big d--k energy," but in recent years, it's become more than innuendo.
Article continues below advertisement
Per The Cut, "BDE" means, "a quiet confidence and ease with oneself that comes from knowing you have an enormous penis and you know what to do with it. It's not cockiness, it's not a power trip — it's the opposite: a healthy, satisfied, low-key way you feel yourself."
In this instance, Kim's use of "BDE action" appears to reference Pete's confidence in kissing a woman he had only met once. His actions impressed Kim enough to develop a crush on him, and the rest is history!
Article continues below advertisement
Kim also told Hoda Kotb's Making Space podcast on April 12, 2022, that she would not reveal all the details of her relationship to the public. "I do think that I am holding, you know, a little bit more close to my heart on certain aspects of my relationship with Pete, and it feels good just to know that, like, we have this connection and we have our little bubble of a relationship world that we live in that ... not a lot of people know about."
That said, Kim did reveal this sweet conversation she had with Pete the other day: "We were driving in the car yesterday and I just, like, looked at him and I was like, 'Thank you.' And he was like, 'What?' And I was like, 'For running errands with me, like, this is so much fun just to, like, go to a doctor's appointment or go to the dentist and just, like, run errands. I'm having so much fun.'"
Fans can look forward to more inside glimpses at Kim's life and relationships in The Kardashians, which premieres on Hulu on April 14, 2022.