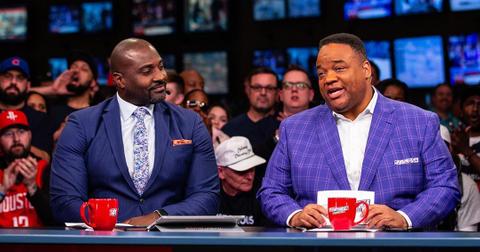 Jason Whitlock Left FS1 to Pursue a New Venture
By Sara Belcher

Updated
Fans of FOX Sports' Speak for Yourself have felt the sudden absence of Jason Whitlock, who's been a staple part of the show for years. His sometimes-controversial takes on current events, especially his comments on Colin Kapernick's decision to kneel during the national anthem, have caused him to trend more than once.
But why isn't the talk show host on Speak for Yourself anymore? What happened to Jason?
Jason made the decision to leave 'Speak for Yourself'.
According to the New York Post, Jason made the decision to leave the network after he and Fox Sports couldn't come to an agreement about his contract. Apparently, the network offered him the same rate he previously had, though Jason made the decision not to accept the offer.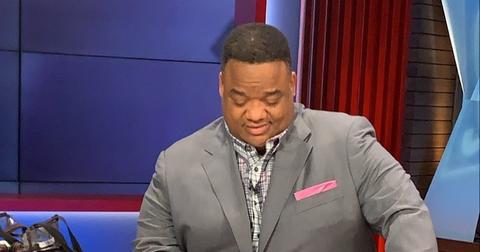 "They offered me a two-year extension to continue hosting the show at the same pay. Not a bad offer considering the times we live in," Jason told Front Office Sports in his first interview since announcing his leave. Jason made the decision to leave FS1 at a time when the unemployment rate is above 13 percent.
"Friday was Jason Whitlock's last day with FOX Sports," Fox said in a statement, according to the outlet. "We thank Jason for all of his hard work and dedication to the network, and we wish him the best in his future endeavors."
At this time, it appears the network is looking to find a new host to replace Jason, continuing to air it in his absence.
What is Jason doing next?
While Jason hasn't announced a clear game plan yet for his next career move post-FS1, it seems he's going to try to pursue a direct-to-consumer route, similar to those of Joe Rogan and Bill Simmons.
"I believe in myself and I believe the opportunities in front of me are better than staying at FS1. I had a great, rewarding experience for the last four years hosting and creating the 'SFY' show that exists today," Jason told Front Office Sports. "... By nature, I'm a home-run hitter. It's time to take another swing for the fences."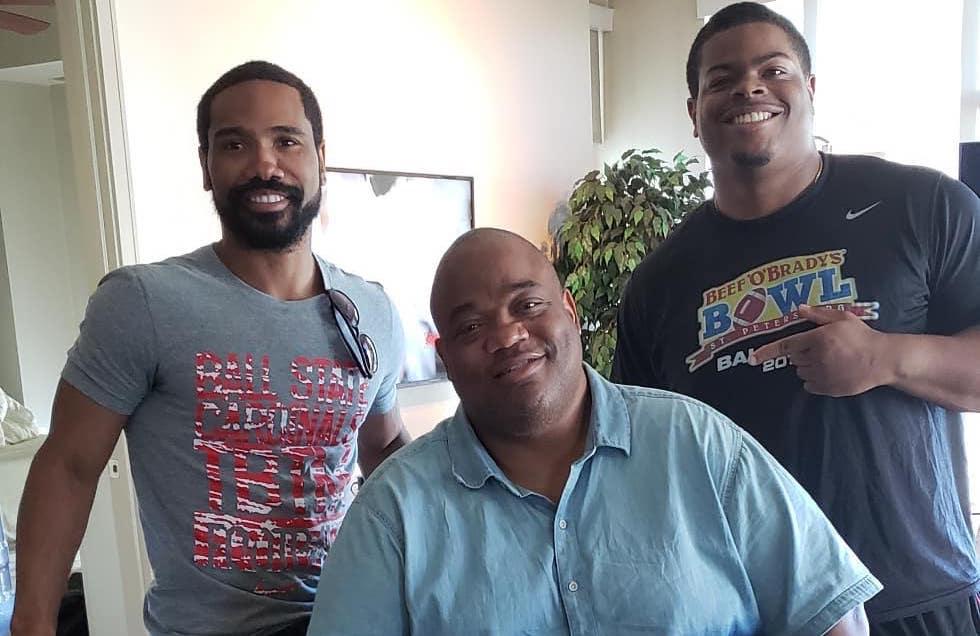 According to the outlet, Jason also briefly talked with ESPN about returning to their network, as he previously worked with them before coming to FOX. Unfortunately, he revealed the current COVID-19 pandemic derailed that potential shift, and he currently does not have plans to return to ESPN.
Jason also went on to claim himself as attractive as George Clooney, saying that he felt he wasn't getting as much support at FOX as he needed.
"When you are as stunningly attractive as Denzel [Washington], [George] Clooney, and myself, you tend to be needy. It's the downside of good looks," he said. "More seriously, [the people who work on SFY] wanted more promotional and marketing support. I think the network prioritized getting eyeballs on 'Undisputed' and getting a return on the investment in Skip Bayless. You make a big bet, you do whatever is necessary to cash that ticket."
Jason says he plans to do something where he he has control of his own platform, though has yet to reveal specifics.
"The people making a major impact in the media space the last decade have done it independently," he said. "They've leveraged their audience into platforms they control. That's what I want to do. I'm late. But better late than never."