Players Suspect Monty Had Something to Do With Bonnie's Disappearance in 'Security Breach'
Throughout 'Five Nights at Freddy's: Security Breach,' players learn of a now-missing rabbit called Bonnie. But what happened to him? Was he killed?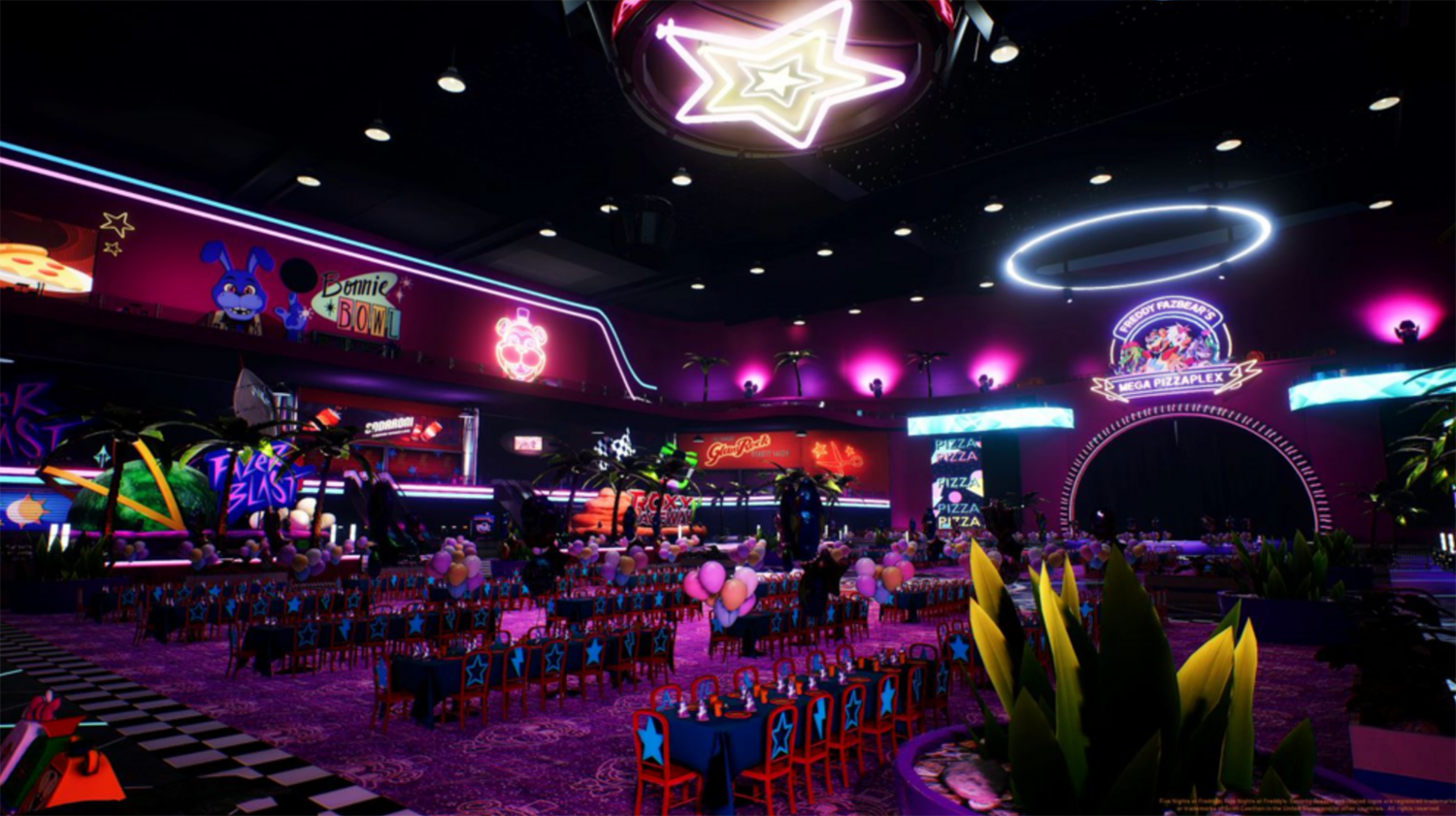 Spoiler alert: This article contains spoilers for FNAF: Security Breach.
Horror fans have been diving into the new Five Nights at Freddy's: Security Breach, the first new game in the franchise in two years. In this game, players spend the night as a security guard at Freddy Fazbear's Mega Pizza Plex, uncovering more of the secrets behind these animatronics.
Throughout the game, Glamrock Bonnie is referenced, though he never appears. What happened to Bonnie in the game? Here's what we know.
Article continues below advertisement
Who is Bonnie? What happened to the animatronic rabbit?
While we never see Bonnie's animatronic form, the bunny is a topic of discussion in many aspects of Security Breach. The rabbit is seen on the logo for "Bonnie Bowl" in the pizza plex, though his actual animatronic form has apparently been removed from the pizza plex and players don't fully uncover the mystery throughout the game.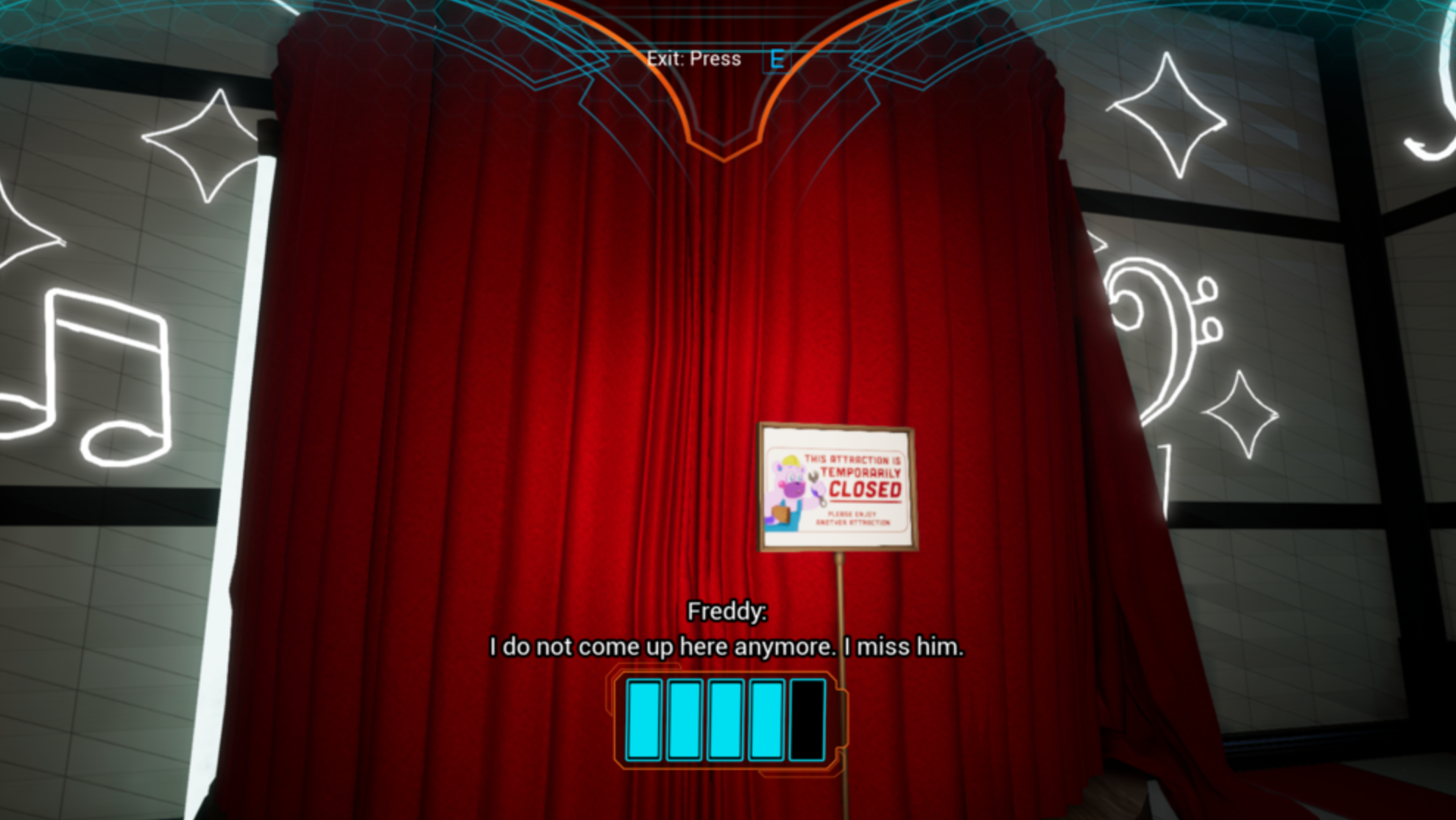 Article continues below advertisement
What we do know of Bonnie is that he used to be the animatronic highlighted in the bowling alley, and he played bass for the band. When he stopped showing up, Monty replaced him in the band and much of his merch was slowly being removed from the space, though no one would fully offer an explanation as to why.
During the night, if the player is hiding inside of Freddy and navigates over to Bonnie Bowl, he'll express how he doesn't come to the bowling alley anymore because it makes him sad since Bonnie left. He will also tell the player that the pizza plex doesn't have a bunny "anymore," suggesting that Bonnie is truly gone for good.
Article continues below advertisement

Did Monty kill Bonnie?
Throughout the game, players were quick to pick up that there was more to the story of Bonnie and Monty. Through the clues that were picked up, players learned that before he disappeared, Bonnie was seen going into Monty Golf late at night, suggesting that Monty may have been behind his disappearance. This theory is further supported by Monty's new prominence around the attractions, taking up some of the positions that Bonnie once held.
Article continues below advertisement
It's also said that despite the employees slowly taking down much of the Bonnie merch previously available, children have continued to ask after the missing bunny — and the other employees simply do not have answers for the questions. This, apparently, has resulted in a request to rebrand the bowling wing to avoid further questions from children. While this doesn't necessarily confirm that Bonnie was killed, many are assuming that whatever happened to him was too gruesome to share with kids.
We don't have all of the answers as to what happened to Bonnie — whether he's actually been killed (or by Monty, nonetheless) or is just out of commission. That being said, there's enough mystery here to suggest that this won't be the last time we hear about Bonnie in Five Nights at Freddy's games, and it's entirely possible the developers will give us our answers in one of the upcoming installments.