Did Something Happen to Carolyn Bruck? Some Fans Are Worried About the News Anchor
What Happened to Carolyn Bruck? The news anchor and journalist obtained popularity with appearances on 'Wake up Charlotte' and other programs.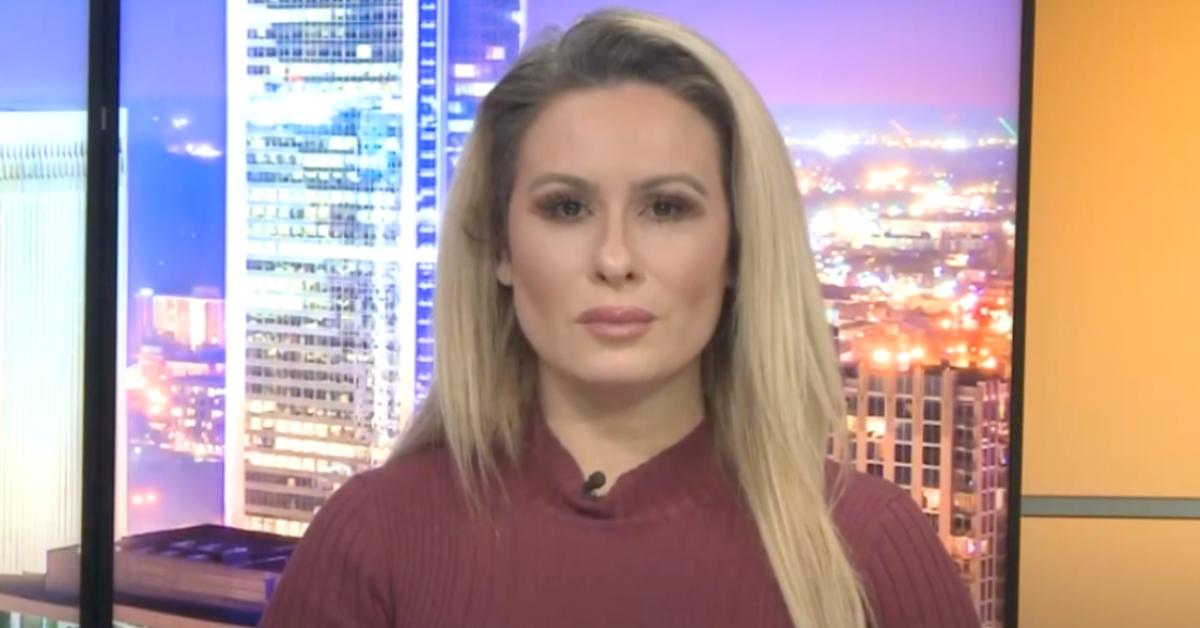 WCNC-TV news anchor Carolyn Bruck obtained a strong fan base thanks to her witty observations, well-timed jokes, and charismatic personality over the years. A multifaceted journalist, she got her first break at KHSL/KNVN in Redding, Calif.
She quickly moved up the ranks, developing a half-hour nightly news program for KSEE in Fresno, Calif. Since 2015, she has served as an anchor at WCNC-TV in Charlotte, N.C. But some fans suspect she may have quit her latest role. So, what happened?
Article continues below advertisement
Here's what happened to Carolyn Bruck.
Worried fans recently flocked to Twitter to ask for further updates about Carolyn's current whereabouts and probe into the circumstances of her ostensible disappearance from WCNC-TV.
Article continues below advertisement
"@Bentnews Hey Ben, did Carolyn Bruck quit, or does she still work for WCNC-TV?" tweeted @20Bosshogg on Tuesday, June 1, 2021.
"Thought you were solo today? What happened to Carolyn Bruck?" wrote @rmyers1963 on Tuesday, June 1, 2021
As one of Carolyn's co-workers, Sarah French, revealed in a tweet, Carolyn is on temporary leave.
"That was yesterday! She's taking some time off, so I'm helping out," Sarah tweeted.
Article continues below advertisement
It appears that Carolyn has had days offs from her job for quite some time now. Some of the concerned tweets were posted on Tuesday, June 1, 2021, while others date back to February. It's possible that she tends to take days off now and then — but her sporadic disappearances have left die-hard fans feeling anxious just the same.
Article continues below advertisement
Carolyn had to self-isolate in March 2020.
In March 2020, Carolyn had to spend several days away from the WCNC-TV headquarters in Charlotte, N.C. as she started showing severe flu-like symptoms, like bodily chills and a fever.
"I woke up in the middle of the night one week ago with the worst headache I've ever had," she explained in a segment. "My body ached, really bad chills, a fever of 102 degrees."
As Carolyn shared, she asked for some medical advice, but her doctors ruled out the possibility of a regular flu or strep throat. As she explained, she was also tested for COVID-19. She was still awaiting the results when the segment was filmed. It's understood that she didn't share further updates.
Article continues below advertisement
Carolyn garnered popularity thanks to her laid-back style and exceptional presentation skills.
Born in New York and raised in Los Angeles, Carolyn moved to Columbus, Ohio, in the fall of 2011, after landing a role as a TV news anchor at WSYX, an ABC and Fox-affiliated station licensed to Columbus, Ohio.
According to her LinkedIn profile, she anchored more than four hours' worth of programming every weekday morning while at the station. As Carolyn writes on her website, the role allowed her to demonstrate her varied skillset and develop different areas of expertise.
She joined WCNC-TV in August 2015, serving as a weekday morning anchor for NBC Charlotte, as per LinkedIn. Over the years, she created various reportages. She also hosted Getting Crafty With Carolyn on WSYX ABC 6 in the past.