Astronaut Doug Hurley Had a Small Accident Aboard the International Space Station
What happened to Doug Hurley's head? After successfully docking the SpaceX Dragon Endeavour capsule at the International Space Station, the astronaut suffered a small injury.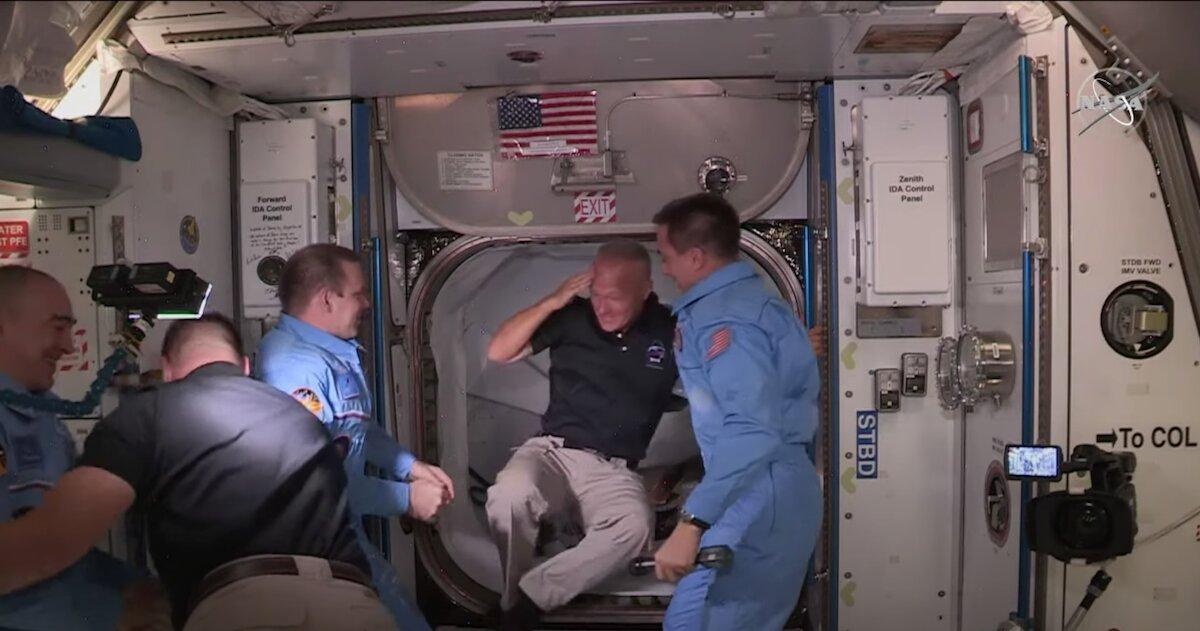 It looks like a galaxy far, far away is the place to be in 2020. As the coronavirus pandemic and violent protests over police brutality continued to rage in the U.S. on May 31, the men up in space had plenty to celebrate.
After a 19-hour journey, astronauts Bob Behnken and Doug Hurley successfully docked the SpaceX Dragon Endeavour capsule at the International Space Station, but the latter suffered what appeared to be a minor head injury as he exited the commercially-made spacecraft.
Article continues below advertisement
What happened to Doug Hurley's head?
As the Crew Dragon commander entered the space station through a hatch to join fellow American Chris Cassidy and Russian flight engineers Anatoly Ivanishin and Ivan Vagner aboard the research laboratory, he bumped his head on the opening.
It's unclear whether the painful-looking smack resulted in an actual cut, but Hurley was seen dabbing his forehead with a tissue several times throughout the live-stream welcome ceremony. However, neither NASA nor SpaceX have commented on the 53-year-old's turbulent entrance, leaving us to assume that it wasn't anything serious.
Article continues below advertisement
During a Q&A the following morning, Hurley wasn't sporting any bandages or noticeable lacerations, and seemed to be in good spirits. "Both Bob and I, over the last five years, [have] been pretty focused on this mission and actually flying this mission," he shared.
"I think that's really what we put our entire effort mentally and physically into from the time we walked out of the ONC Building until we docked with Space Station… to make sure we did what we needed to do to make it a successful ascent, rendezvous, and docking," the former Marine Corps pilot added.
Article continues below advertisement
Doug Hurley raved about the new spacesuits.
One of the most talked about aspects of the Crew Dragon launch was the modern design of the spacesuits, which aren't nearly as bulky as their predecessors. "Bob and I have had a ton of time in those suits," Hurley noted when asked about how they performed during the ascent.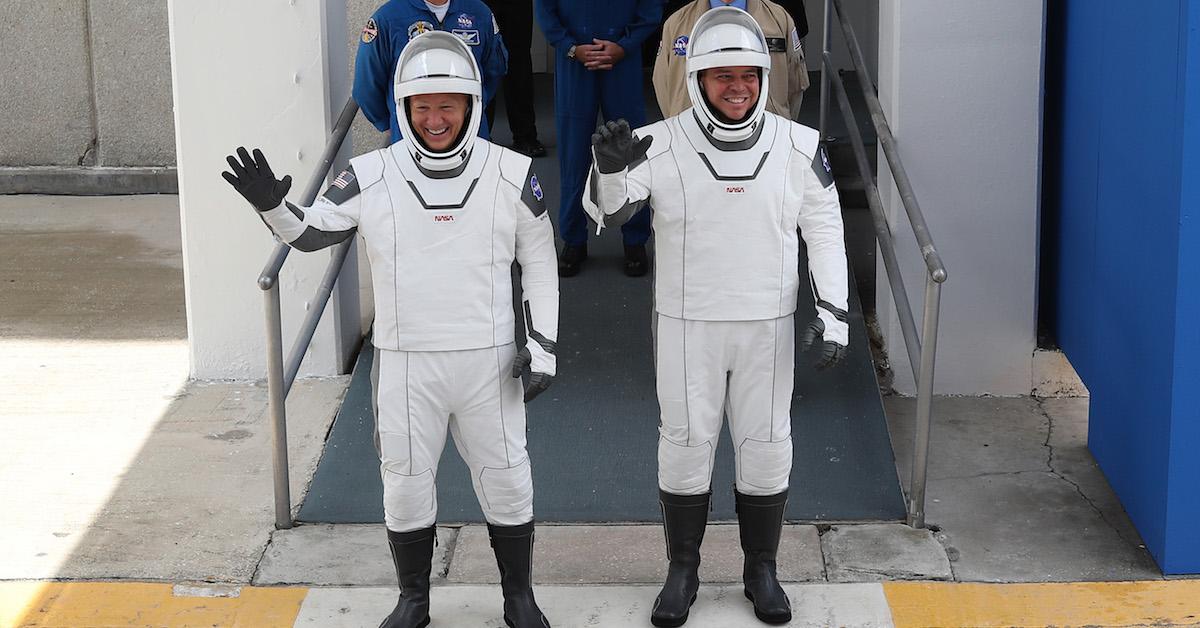 Article continues below advertisement
"If you're not familiar with them, they're custom-designed and custom-fitted, so they're very comfortable. They were actually much easier to get in and out of than zero-g," he explained. "We complimented the suit team. Those things worked very well… everything we expected going uphill."
The actual ride in the capsule proved to be a different story. Behnken revealed that the SpaceX Dragon Endeavour had a "smoother first stage" than a NASA shuttle, but "a little rougher second stage" than anticipated.
"We did actually comment on it while we were going uphill," Behnken said. "I think we tried to verbalize as much of the new experiences we were having just to make sure they were for real between the two of us."
Hurley added, "This was an extremely long road for Bob and I. We last flew in 2010 and 2011… It's just taken that hard work and dedication over the last almost nine years to get us where we're at now, back [to] launching rockets from the United States."