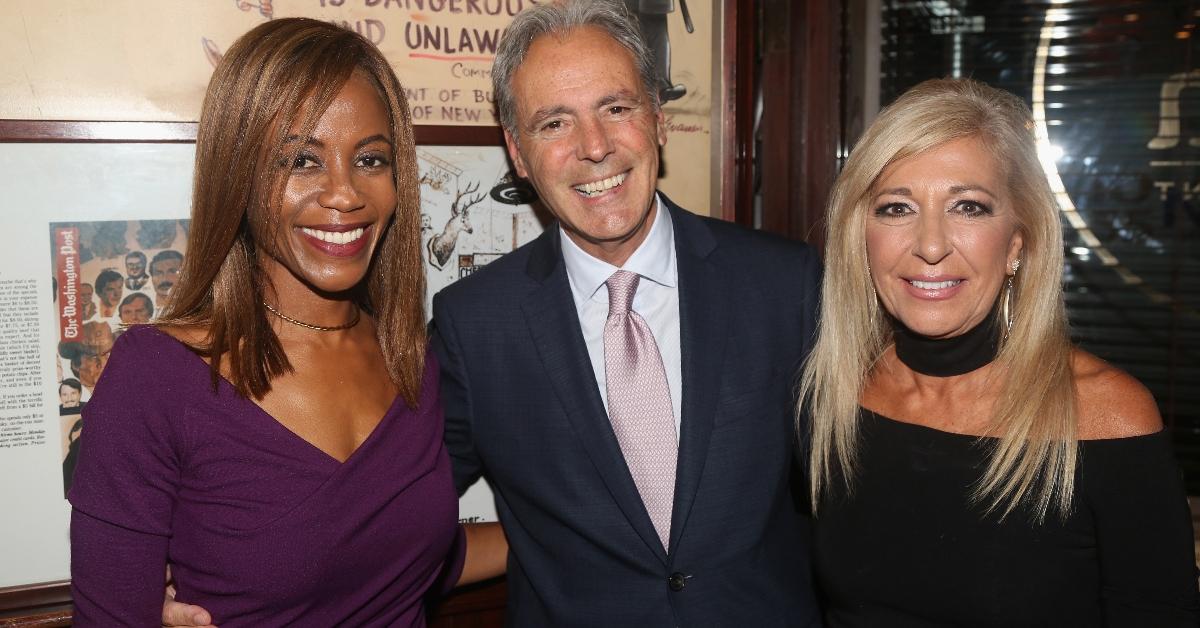 'Hot Bench' Wasn't Canceled — Here's What Happened to the Daytime Show
Popular daytime show Hot Bench will be moved to a different slot starting on Monday, Sept. 14, 2020, in select areas, to make space for Drew Barrymore's eponymous talk show.
Although loyal fans of the suspense-filled program have long feared that it might get canceled, this is far from the case. So, what's happening, and why? Here are the details.
Article continues below advertisement
So, what happened to 'Hot Bench'?
Hot Bench became a fan-favorite daytime show immediately after its premiere on Sept. 15, 2014.
Unlike competitor programs like Judge Judy or Judge Mathis, it features three high-profile experts — Judge Tanya Acker, Judge Patricia DiMango, and Judge Michael Corriero.
Fortunately for fans, the syndicated show didn't get canceled before the Season 7 premiere.
Throughout the summer of 2020, some viewers were only able to catch reruns — which only fueled pre-existing fears about a potential cancellation. As a recent article by Reality Titbit reveals, however, these were ungrounded.
Article continues below advertisement
In some districts, viewers switching on the television to catch the next episode of Hot Bench are likely to stumble upon The Drew Barrymore Show. However, the brand new talk show won't be replacing Hot Bench completely. It's only the content schedule that's expected to undergo minor changes in certain places.
Article continues below advertisement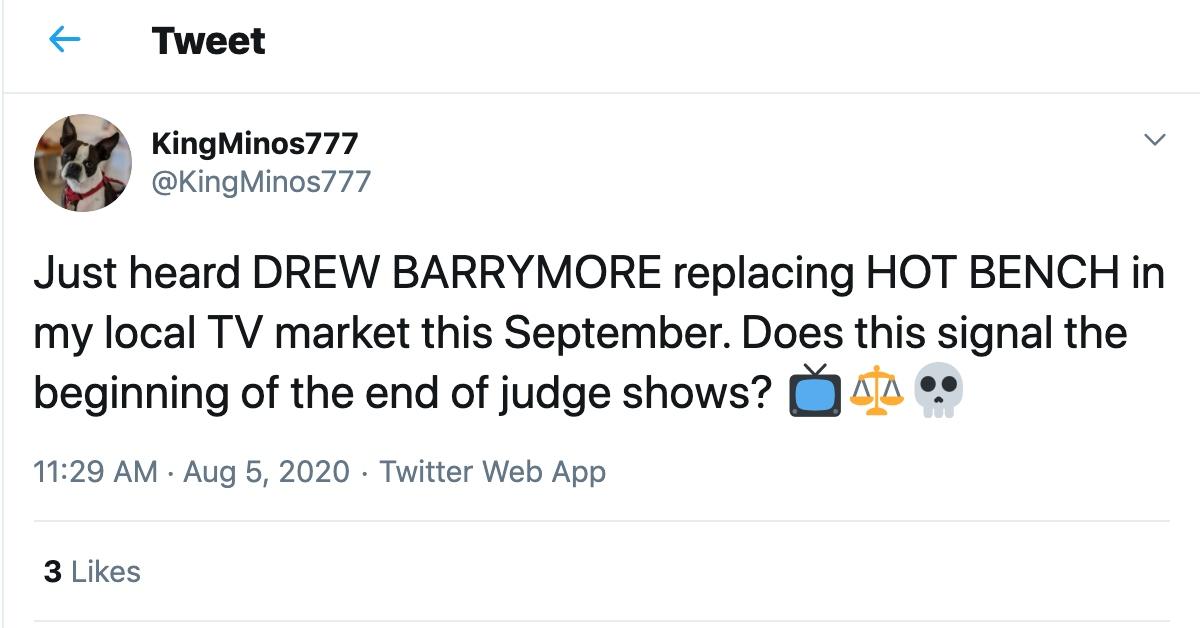 Season 7 of 'Hot Bench' begins on Monday, Sept. 14.
According to the official Hot Bench website, the forthcoming episodes will capture a wide range of cases.
Take the episode airing on Tuesday, Sept. 15, 2020, which addresses the fraught relationship between a blind man and his live-in carer whom he now accuses of having moved 19 other people into his home.
Article continues below advertisement
Likewise, Wednesday's episode focuses on a dispute between a tenant and a landlord. The same episode will also aim to set the record straight between an advertising executive and a client who is being accused of having failed to pay wages on time for over two years.
Thursday's episode will delve into consumer rights before zooming in on the curious case of two litigants originally brought together by their shared interest in sign language.
Article continues below advertisement
Most fans can barely wait for Season 7 to kick off. Some, however, are still salty that the show will be moved to a new time slot to make way for The Drew Barrymore Show.
"Ok I'm happy for drew Barrymore and everything but.... I didn't know her show was gonna knock out Hot bench? :( my mornings without Tanya Acker will not be the same," tweeted a person.
"@CBSNewYork Love Drew Barrymore. talented and outgoing. Wishing her much success with her show. But please bring back Hot Bench!" wrote somebody else.
"Why is Drew Barrymore yelling at me! They moved Hot Bench for this hot messs?! No, no, no, @CBSTVStudios @CBS #DrewBarrymoreShow," remarked another person.