"I Had a Predisposition for Instant Gratification," Says Jordan Belfort
What happened to Jordan Belfort? The stockbroker devoted his thirties to the pursuit of a hedonistic lifestyle. So, what brought about his demise?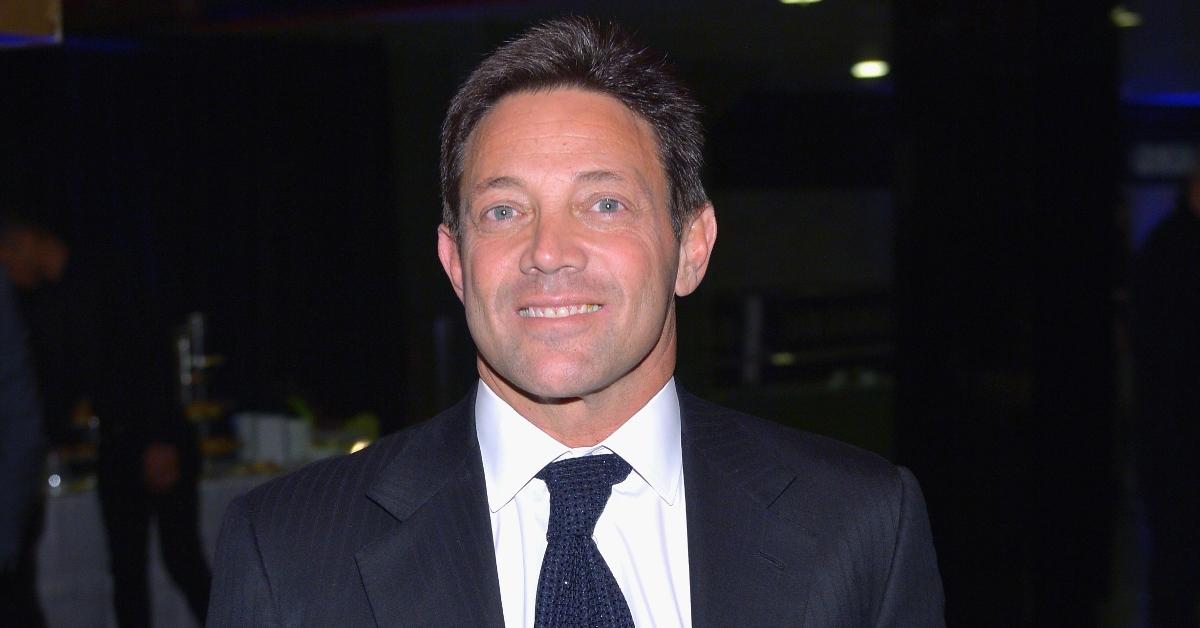 Jordan Belfort's first memoir, titled The Wolf of Wall Street, came out in September 2007 — and it was an instant hit. In it, the former stockbroker opened up about his wild adventures for the first time, offering new details about his life spent making heaps and heaps of money, going on mad helicopter rides, and getting high on just about every illegal substance sold on the streets of New York. So, what happened to him?
Article continues below advertisement
Jordan Belfort's first business venture was selling Italian ice.
Born and bred in Bronx, New York City, Belfort had his first taste of success at an unusually young age.
Shortly before enrolling to the American University, he and his longtime friend, Elliot Loewenstern, made some serious bank by selling Italian ice to desperate beachgoers near his home in the Bronx.
With an undergraduate degree in biology under his belt, Belfort was determined to build a successful practice as a dentist. He eventually aborted these ambitious plans, turning his attention to becoming a financier instead.
Article continues below advertisement
"I was a very smart kid, I was a great salesman and I was driven to make money," the famous swindler told The Telegraph in a previous interview.
"Those were God-given assets. But I had some God-given detriments, mainly that I was emotionally immature, insecure and I had a predisposition to instant gratification," he added shortly after.
Article continues below advertisement
Belfort got his first break at one of the oldest banks established in the world, L.F. Rothschild, where he worked as a trainee for a while.
As he reveals in his memoir, he was one of the first employees they let go of as part of the mass layoffs that came after Black Monday in October 1987, the stock market crash that changed the world of banking for decades to come.
Article continues below advertisement
He founded Stratton Oakmont in 1989. Within two years, he was making around $30 million in revenue, a previous article by Forbes reveals.
Belfort's recipe for success was uncannily similar to what's shown in The Wolf of Wall Street. Instead of hiring seasoned professionals, he relied on raw, easily impressionable talent and old, trustworthy friends with questionable morals.
The business model was relatively simple. Instead of playing by the rules, they would mislead potential investors by providing false pieces of information about the stocks held by the company. Once they had enough interest, they put the stocks on the market, selling them for inflated prices.
The pump-and-dump scheme worked out spectacularly, allowing Belfort and his friends to pursue a lavish lifestyle and spend considerable sums on drugs, prostitutes, and fancy cars.
Article continues below advertisement
Jordan Belfort was sentenced to four years in prison in 1999.
Belfort became extraordinarily rich overnight, but he only had a short time to truly bask in the success.
He pleaded guilty to charges of security fraud, money laundering, and other allegations on Sept. 24, 1999, a previous article by The Wall Street Journal reveals.
He spent a total of 22 months in prison, where he met Tommy Chong. It was the comedian who encouraged him to jot down his extraordinary life experiences onto a piece of paper.
Belfort was released from prison in April 2008. By that time, The Wolf of Wall Street had already become a bestseller.