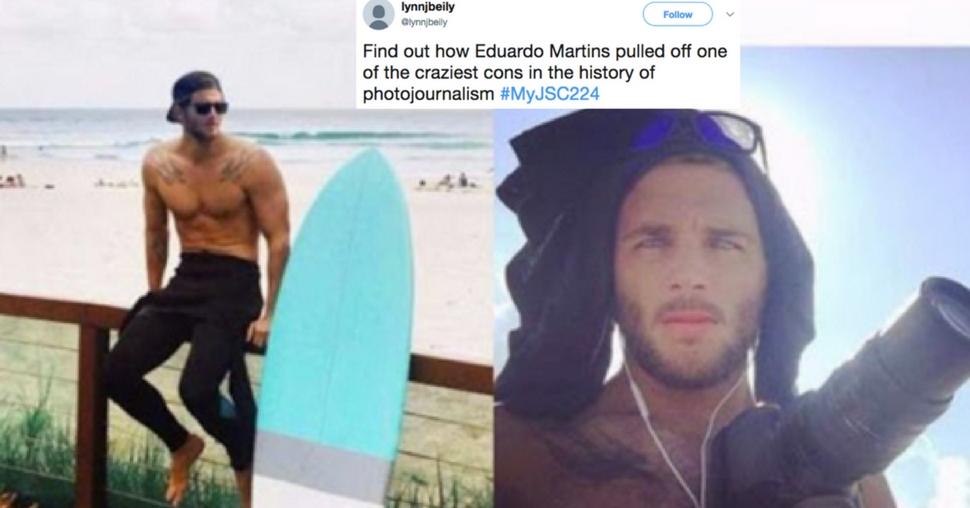 War Photographer Ends Up Being Total Fraud Who Deceived The World With Photoshop
By Brian Skellenger

Updated
Brazilian photographer Eduardo Martins stunned the world with his breathtaking photos taken all over the planet. But there was one big problem: they weren't his photos.
"Eduardo Martins" was a well-known photographer, having amassed over 120,000 Instagram followers for his powerful photos of people in war-torn nations.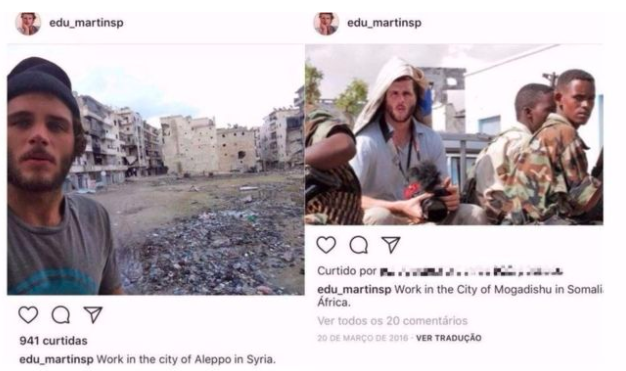 But things changed recently when a few journalists started to become suspicious.
Martins had claimed to be a U.N. photographer, telling BBC Brazil via WhatsApp in August: "I am a humanitarian (volunteer) in the United Nations (UN) field. I work in the organization of refugee camps," a claim he had made for several years.
The detail was apparently just one of many in a made-up life in which Martins claimed to be a 32-year-old Brazilian photographer who had survived leukemia as a child before landing the U.N. gig.
Martins's photos were widely used by publications such as The Wall Street Journal and The Telegraph for several years before a reporter with the BBC, Natasha Ribeiro, started doing some research.
Ribeiro says Martins approached BBC Brazil about using his images, even offering them for free, but was only available to communicate through WhatsApp.
Martins's excuse for no phone contact was that he was in Mosul, Iraq at the time.
As Ribeiro dug deeper, she discovered that nobody had ever heard of Martins. No government, no reporters in Mosul. Even the U.N., Martins's supposed employer, had no record of him.
So if Martins didn't really exist, then where were the photos coming from? And was that even Martins in his pictures?
Well, the answers were a bit startling.
The man pictured in Martins's Instagram photos is actually British surfer Max Hepworth-Povey, not a Brazilian.
As for the photos Martins allegedly took? Many of them belong to American photographer Daniel C. Britt.
At least nine of Britt's photos had previously been stolen by Martins, according to the BBC, and had been sold to agencies like Getty and Zuma.
Martins had mirrored some photos or made minor changes using Photoshop to prevent anyone, including Britt, from doing a reverse image Google search to connect them back to the originals.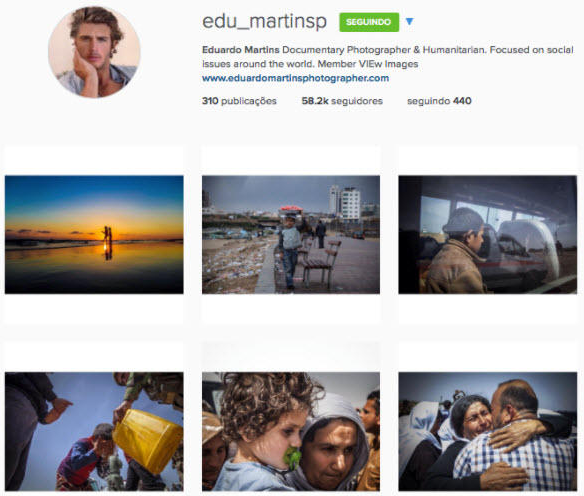 After a Brazilian gallery expressed interest in doing an exhibit of Martins's work, fellow photographer and journalist Fernando Costa Netto, who had an online friendship with Martins, unintentionally clued Martins in to the investigation surrounding his authenticity.
Martins's Instagram account was mysteriously deleted, and a final WhatsApp message from Martins said: "I'm in Australia, I made the decision to spend a year in a van running the world. I'll cut everything, including internet, tb (also) I deleted the GI (Instagram). when I come back...Thanks, I'll delete the zap [sic], stay with God."
The number associated with Martins's WhatsApp account has also since been deleted.
Twitter shared the shocking news:
Some found it rather impressive:
I just want to meet the real mind behind "Eduardo Martins" and shake his hand for fooling the world. How did this happen guys 😂😂😂

— The WatermelonBandit (@Emerire) September 5, 2017
But also a bit unsettling:
As for the true identity of Martins, we may never know.