'Bachelor' Alum Lauren Luyendyk Is "Recovering" After a Health Scare — What Happened?
'The Bachelor' fans are concerned for former contestant Lauren Luyendyk. The influencer recently shared she "will share when I'm ready."
In Season 22 of The Bachelor back in 2018, Arie Luyendyk Jr. met his match in former salesperson Lauren Burnham. But, as Bachelor fans know, Arie and Lauren's road wasn't easy. During the season, Arie initially proposed to Becca Kufrin but ended up later giving a ring to Lauren on "After the Final Rose."
Article continues below advertisement
Arie and Lauren married in January 2019 and went on to expand their family. They now have three children — Alessi (born in May 2019) and twins Senna and Lux (born in June 2021).
Since proving that true love can happen in reality TV competitions, Arie and Lauren have shared their highs and lows on social media. But recently, Lauren asked her fans for privacy as she dealt with a sudden change in her health.
So, what happened to Lauren Luyendyk? Here's what we know.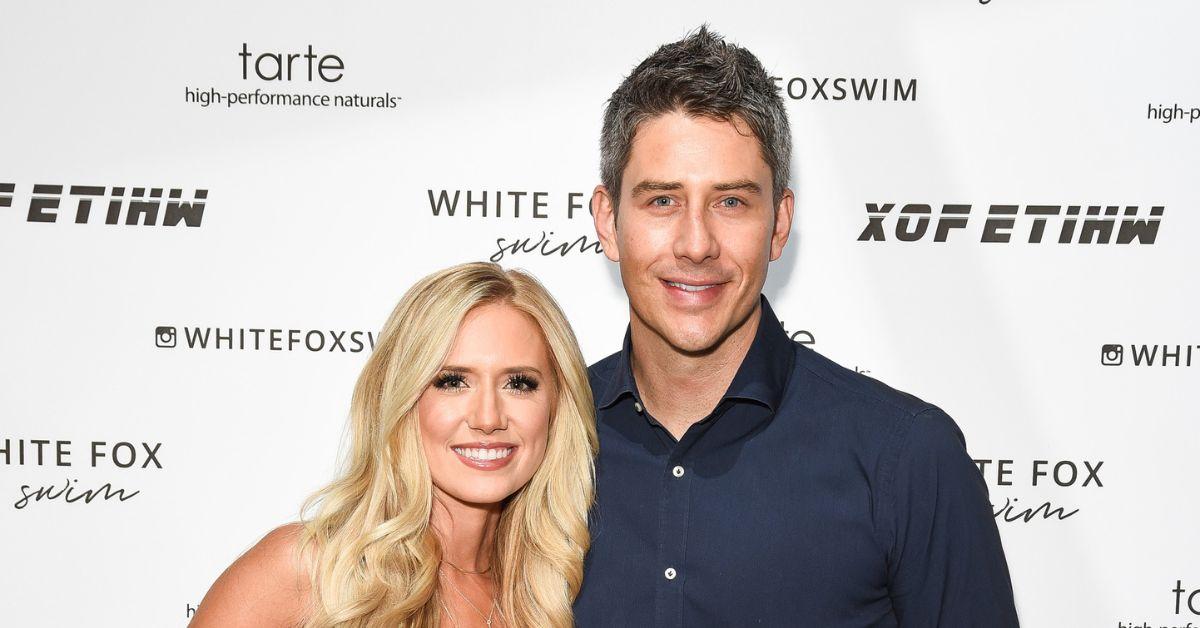 Article continues below advertisement
'Bachelor' fans want to know what happened to Lauren Luyendyk after her cryptic Instagram message.
Lauren frequently updates her popular Instagram account. Her followers often see her adorable family photos of her, Arie, and their kids. However, in October 2022, the former reality star took to her account to discuss a health scare with her fans.
Per Heavy, Lauren posted an Instagram story in which she said she was "immobile" but wouldn't go into details about the cause.
Then, on Oct. 9, Arie posted a video on his account where the family pushed Lauren in a wagon during a family walk while she wore compression socks. Lauren's mom was there too.
Article continues below advertisement
Many fans expressed their concern online. Lauren's cryptic message also inspired internet sleuths to try to discover what happened to her. Users on Reddit have been speculating about all sorts of theories, but nothing is confirmed.
Although they're still active on Instagram, Arie and Lauren have chosen to keep any health diagnosis private for now. However, Lauren responded to a fan DM on Oct. 11 and said she was "recovering." She asked her followers not to worry.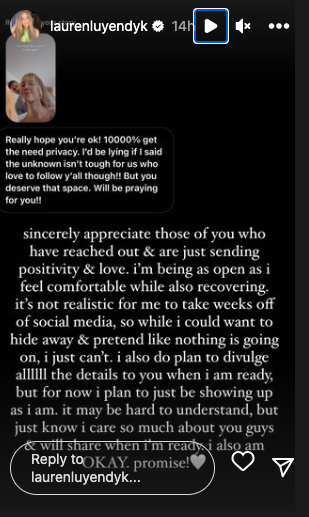 Article continues below advertisement
"I sincerely appreciate those of you who have reached out & are just sending positivity & love. I'm being as open as I feel comfortable while also recovering. It's not realistic for me to take weeks off of social media, so while I could want to hide away & pretend like nothing is going on, I just can't," Lauren wrote in an Instagram story.
The message continued: "I also do plan to divulge all the details to you when I am ready, but for now, I plan to just be showing up as I am. It may be hard to understand but just know I care so much about you guys & will share when I'm ready. I also am OKAY. Promise."