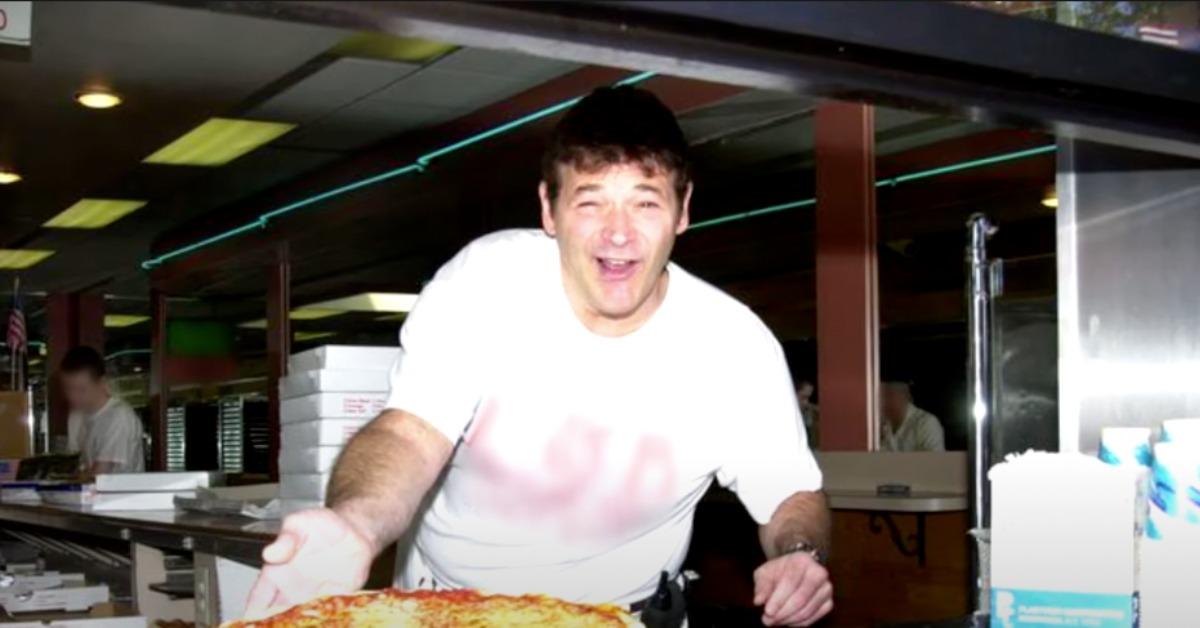 Here's What Really Happened to L&B Spumoni Gardens Pizzeria Owner Louis Barbati (EXCLUSIVE CLIP)
Louis Barbati was famous for co-owning and operating L&B Spumoni Gardens. What happened to him? Details on his life.
If you're at all familiar with New York City's pizza landscape, then you've probably had at least a slice or two of L&B Spumoni Gardens' pizza over the years. The Gravesend, Brooklyn-based shop has been slinging pies since 1939 and has become famous internationally for their signature square slice: an upside-down pizza where the cheese comes before the sauce. Genius, we know.
Article continues below advertisement
The owner and grandson of the founder of L&B Spumoni Gardens, Louis Barbati, was about as synonymous with the restaurant as can be, and it's thanks to Barbati's business acumen that countless New Yorkers can still call L&B their favorite pizza slice to this day. Tangy gravy and gooey cheese aside, there's a much darker underbelly to L&B's story, and it has to do with Barbati's personal life and death. So, what really happened to him? Keep reading to find out.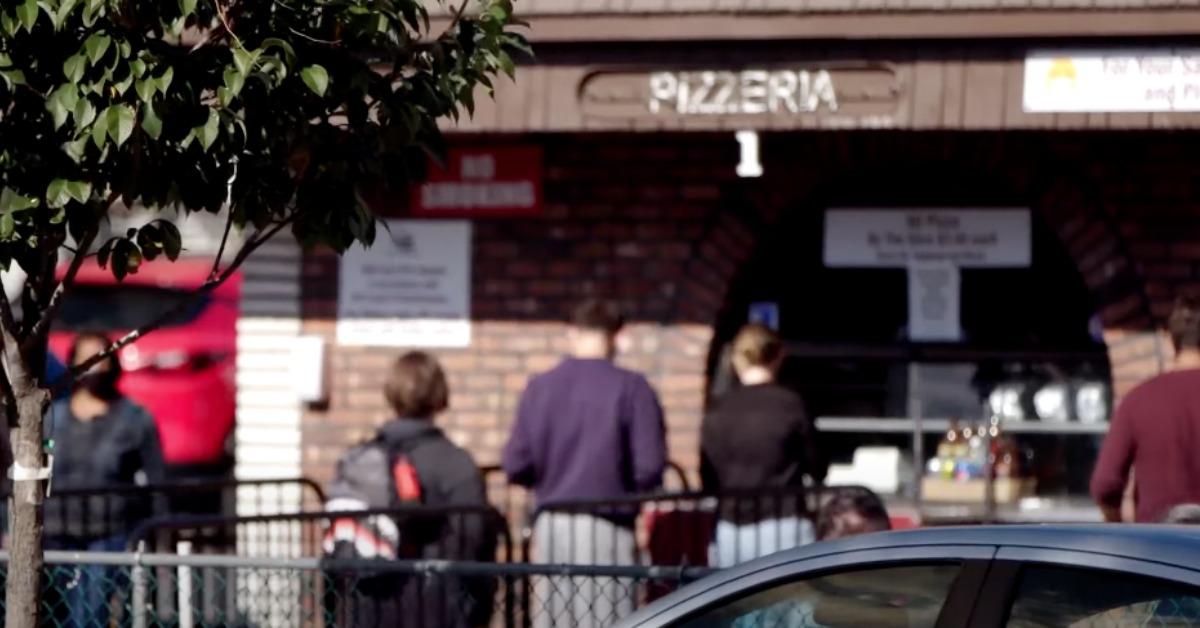 Article continues below advertisement
What happened to Louis Barbati?
In an exclusive clip shared with Distractify, fans can take a look at Oxygen's forthcoming episode of New York Homicide, a show that focuses on some of the most famous murder cases to ever take place in The Big Apple. The newest rendition of the program, which airs on March 5, 2022 at 9 p.m. EST, hones in completely on Barbati's story. In doing so, it paints a picture of his passing that many, even those who may frequent L&B to this day, likely aren't fully aware of.
On June 30, 2016, Retired New York City Detective Phil Grimaldi, who was a close friend of Barbati, received a call that there had been a shooting in the Dyker Heights neighborhood of Brooklyn, where the pizzeria owner resided. While returning home from work that night, Barbati was gunned down outside of his home on 12th Ave., clutching a loaf of Italian bread and a bag with $15,483 in cash in it. Interestingly enough, the money was not stolen from him.
Article continues below advertisement
Barbati, a gun owner who regularly carried a legally obtained and permitted .38 caliber revolver, was unarmed on the night of the shooting. He was hit with bullets twice and died at the scene, per The Daily Mail.
According to Detective Grimaldi's recollection in the new Oxygen documentary, Barbati was a devout family man who made sure to return home every night for dinner with his family. On the night that he was murdered, he was only a few moments away from eating with his loved ones.
Article continues below advertisement
Louis Barbati's killer was convicted of the murder in 2016.
After a multi-year investigation, 44-year-old Long Island resident Andres "Andy" Fernandez was convicted on Dec. 9, 2016 of second-degree murder and second-degree criminal possession of a weapon in the case of Barbati's death, per The Brooklyn Reporter.
The exact motivation behind the murder was unclear for some time, considering Barbati was left dead with thousands of dollars just sitting there, but when Andres was arrested, a much clearer picture of what went down came to light.
An NYPD source told the publication that "Fernandez attempted to rob Barbati, and Barbati pulled away and tried to run inside the house, [into] the gated backyard. Fernandez proceeded to shoot him five times, then ran up the block, jumped in his white Acura TLR, and fled back to his home."
Fernandez was sentenced to 24 years in prison due to the previously mentioned charges.
Article continues below advertisement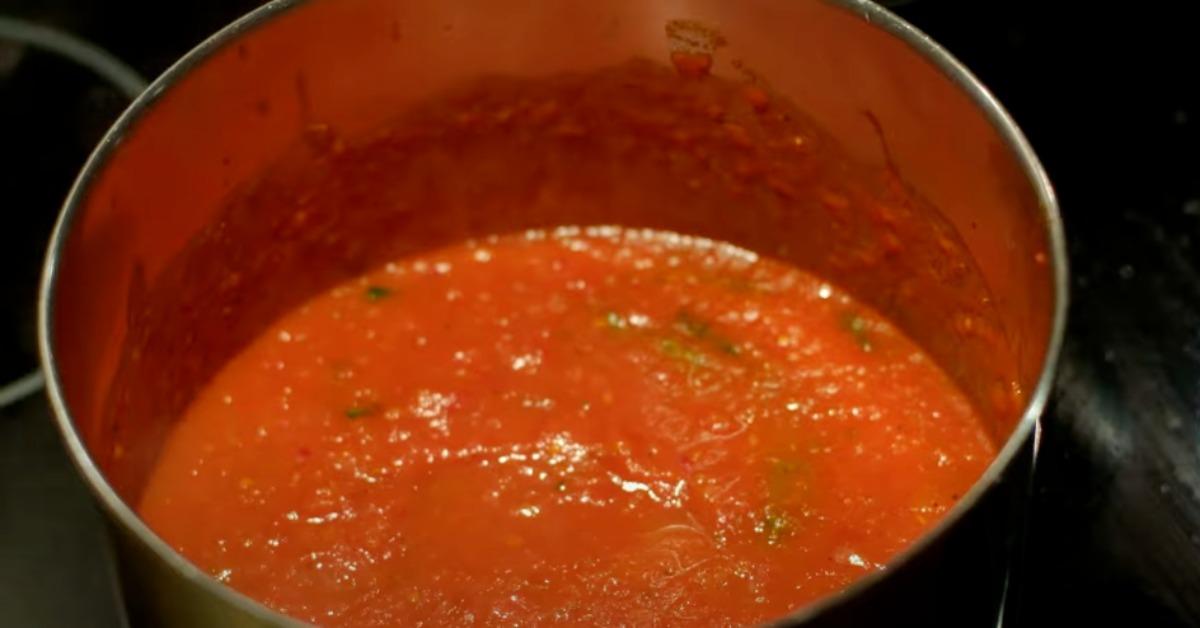 L&B's sauce recipe actually almost sparked a mob war back in 2011.
As mouth-watering L&B's pizza is, its history actually has some ties to criminal organizations. Per Gothamist, Frank Guerra, an alleged Columbo crime family associate whose ex-wife owned a stake in the pizzeria, reportedly attacked Eugene Lombardo outside of his Staten Island pizzeria, The Square, in 2011. The reasoning? Eugene's sons worked at L&B before The Square opened, and the similarities in their pizza gravy made some L&B's associates think that the Lombardo's stole L&B's recipe.
Article continues below advertisement
Frank was eventually acquitted of both allegedly attacking Eugene as well as a double murder of former mob underboss Joseph Scopo and Staten Island club owner Michael Devine, according to The New York Daily News. However, the embattled mobster was ultimately convicted on a completely unrelated charge: dealing OxyContin.
If there's one thing that the entire situation taught the pizza world at large, it's that you don't mess with another person's gravy ... especially in mob territory.
Be sure to check out Oxygen's new New York Homicide special on Louis Barbati and L&B Spumoni Gardens airing Saturday, March 5 at 9 p.m. EST.