The Man Accused of Killing Pam Zimmerman Was Acquitted in 2019
After a tumultuous divorce two years earlier, Pam Zimmerman's life was looking up in 2014. The Bloomington, Ind. accountant had just gotten engaged and she was raising three loving teenagers when she was gunned down in her office.
Pam Zimmerman didn't have any known enemies at the time of her death. Because she was shot at work, it was initially unclear as to whether her murder was a targeted attack or a robbery gone wrong.
Article continues below advertisement
The investigation ultimately led to a shocking arrest, and the case took an unexpected turn in 2019. The murder of Pam Zimmerman will be revisited on the May 29 episode of Dateline, and her three children will discuss how they made it through the biggest nightmare of their lives.
What happened to Pam Zimmerman? Read on for the details of the case, who got arrested, and why there's still no justice for her today.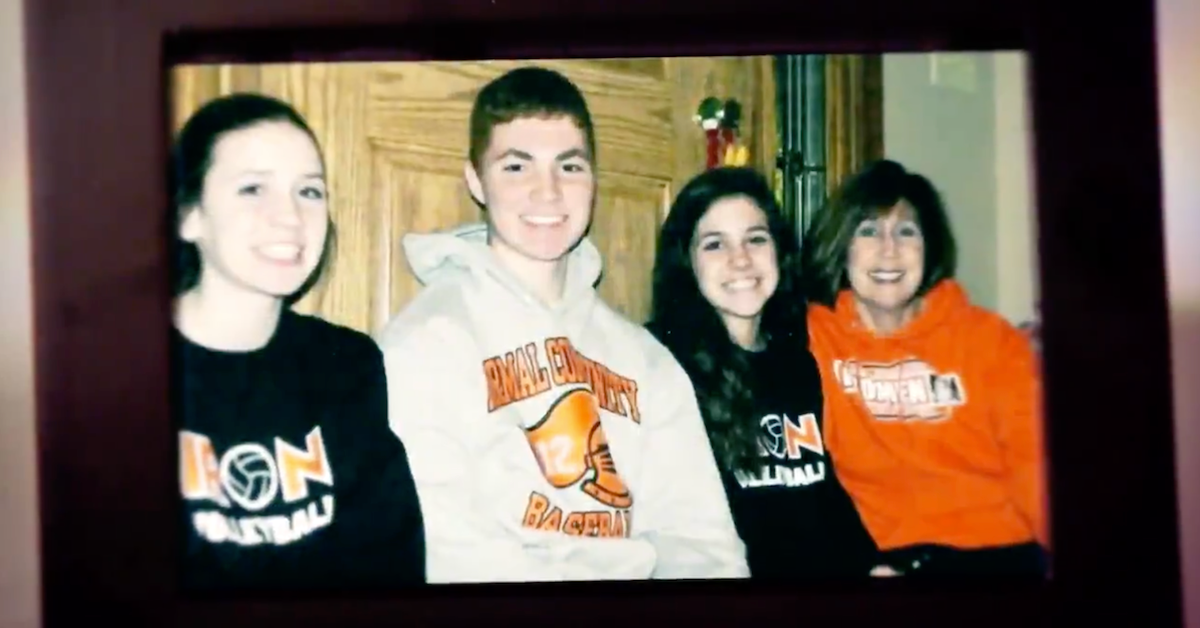 Article continues below advertisement
What happened to Pam Zimmerman?
When Pam Zimmerman didn't return home from work on Nov. 3, 2014, her three children, David, Heidi, and Rachel knew that something was wrong. Though their mother was dedicated to her work as an accountant in the Bloomington area, it was unusual for her to be so late without calling.
The following morning, the teenagers realized that their mother hadn't returned while they had been sleeping either.
"I walk out into the hallway, and the lights were still on," David Zimmerman told Dateline about knowing that something was wrong.
"We made up every possible excuse that there could have been as to why she wasn't coming home," Heidi Zimmerman said.
Meanwhile, Pam Zimmerman's new fiancé, Scott Baldwin, had contacted one of her friends, Julie Koh, in a state of panic. He and Pam had gotten engaged just two days before her death.
Article continues below advertisement
Koh decided to see if Pam Zimmerman was still at her office, and she noticed that her car was still in the parking lot. When Koh went inside, she discovered a gruesome scene.
Pam Zimmerman had been shot four times in her office while she was sitting at the reception desk. The murder weapon has never been found.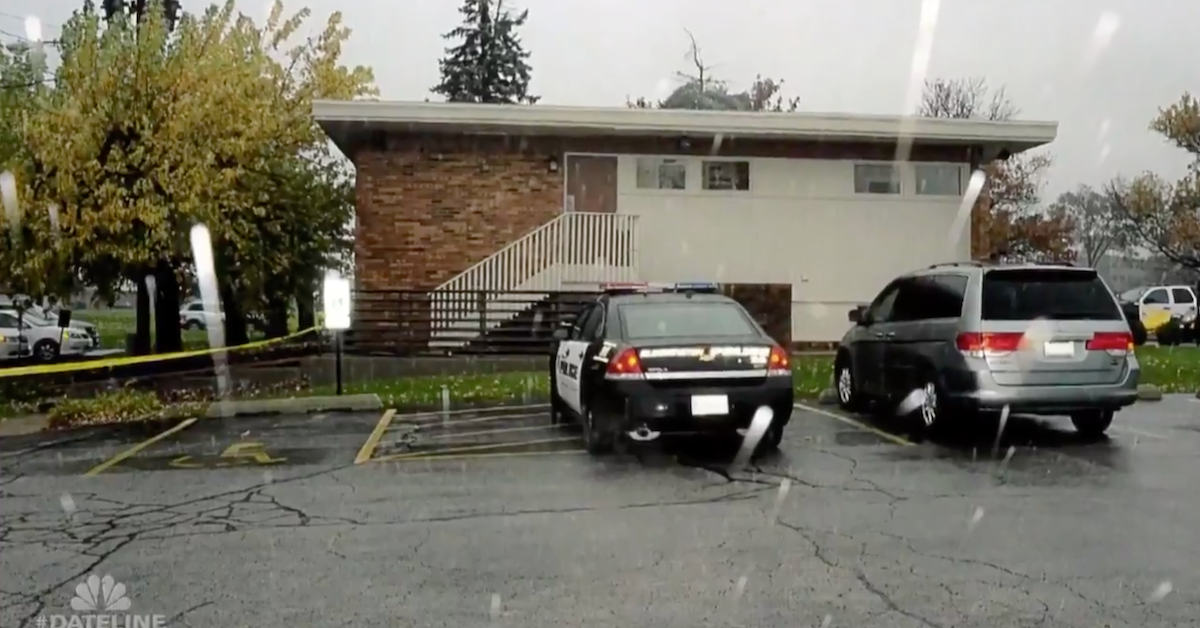 Article continues below advertisement
The blinds in her office were closed and her purse was sitting on top of her desk; both of these things were unusual. The cord for Zimmerman's phone was slashed, which was an eerie detail that her murder was somewhat planned. Her calendar, which would have listed her appointments, was also missing, leading investigators to wonder if she had scheduled a meeting with the person who would become her killer.
Baldwin and Pam Zimmerman's ex-husband, Kirk Zimmerman, were the two primary suspects initially. It was discovered that both men had stretches of time in their alibis when they were alone.
Investigators also found out that Baldwin had been seeing other women during the three months that he was in a relationship with Pam Zimmerman.
Article continues below advertisement
Security footage from Pam Zimmerman's office building did reveal that Kirk Zimmerman's vehicle was in the vicinity during the time when she was believed to be murdered.
Police officers also learned that Pam Zimmerman had written a letter to her ex about him not paying around $4,000 worth of child support. The couple had split two years before.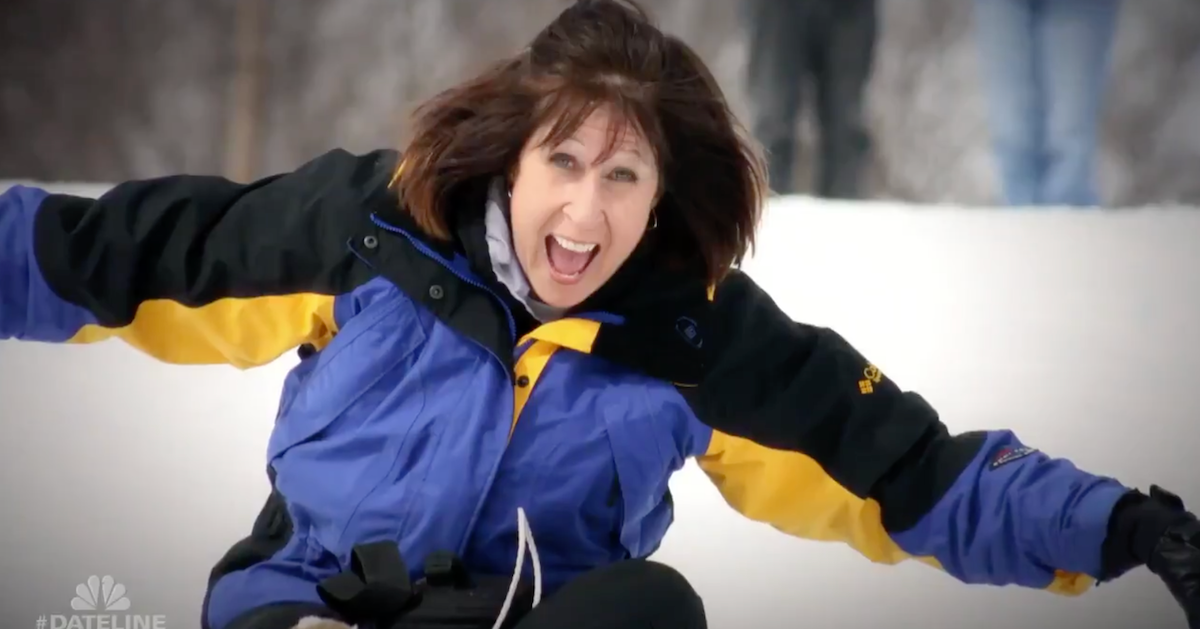 Article continues below advertisement
Another theory that pointed at Kirk Zimmerman was that his ex-wife's new engagement may have sparked a murderous rage.
When he initially spoke with officers in the hours after Pam Zimmerman's body was discovered, he declined to give a sample of his DNA.
His then-girlfriend, Kate Arthur, also said that Kirk Zimmerman did not appear to be at home when she visited his house at around the time that Pam Zimmerman was killed. He later told police that he was asleep, and he did not hear her knocking at his door.
He was arrested eight months after Pam Zimmerman's murder.
Article continues below advertisement
Kirk Zimmerman was acquitted of his ex-wife's murder in 2019.
In May of 2019, a jury determined after eight hours of deliberation that Kirk Zimmerman was not guilty of murdering his ex-wife.
The lack of substantive evidence linking Kirk Zimmerman to the crime likely contributed to his acquittal.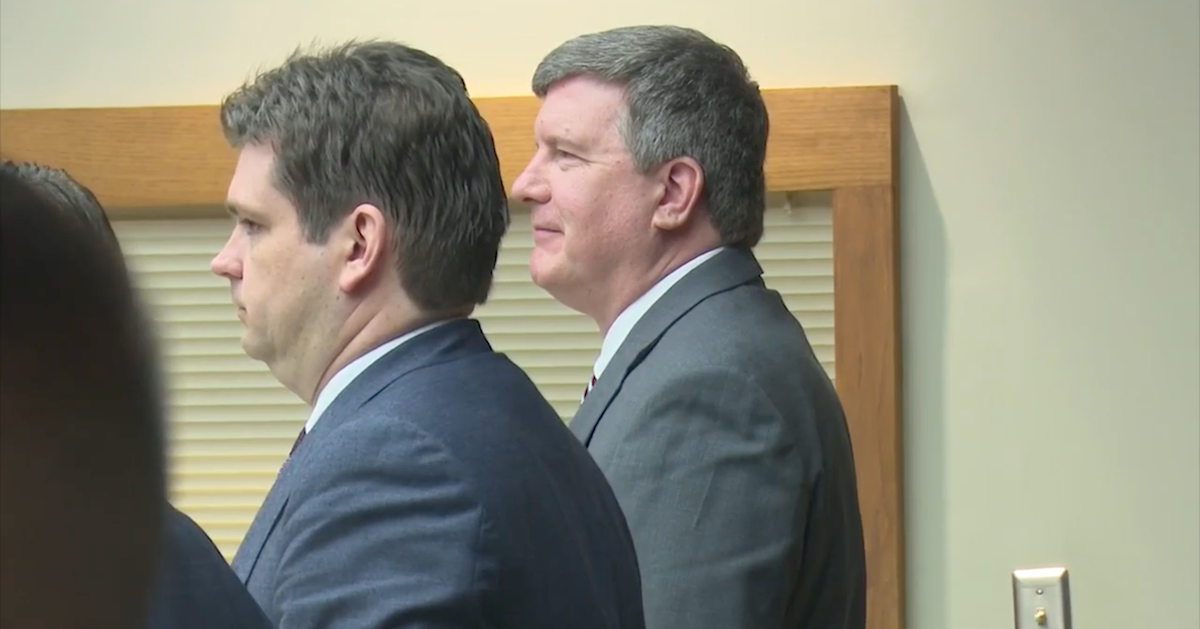 Article continues below advertisement
The couple's three kids did not believe that their father was capable of killing their mother. Twins Heidi and Rachel, and David Zimmerman (who were 15 and 17 years old at the time, respectively) had never gotten a warm and fuzzy feeling about their mother's new fiancé.
On Dateline, the three suspected that one of their mother's disgruntled clients could have killed her.
The last known client that Pam Zimmerman met with was Eldon Whitlow. He testified during Kirk Zimmerman's trial, and he has maintained that he was not involved in her murder.
He stated during the trial that he had left his meeting with Pam Zimmerman at 5:30 p.m. on the night that she was killed.
Because her calendar disappeared, it's still unknown whether Pam Zimmerman met with another client in the moments leading up to her murder.
At the present time, no one has been convicted of Pam Zimmerman's murder.
Dateline regularly airs on Fridays at 9 p.m., but the episode surrounding Pam Zimmerman's murder will premiere at 10 p.m. on NBC.