Patton Oswalt Talks About Finding Love After Losing Michelle McNamara in New Netflix Special
In a new Netflix special, Patton Oswalt talks about finding love again after tragedy. Here's what happened to Patton Oswalt's first wife.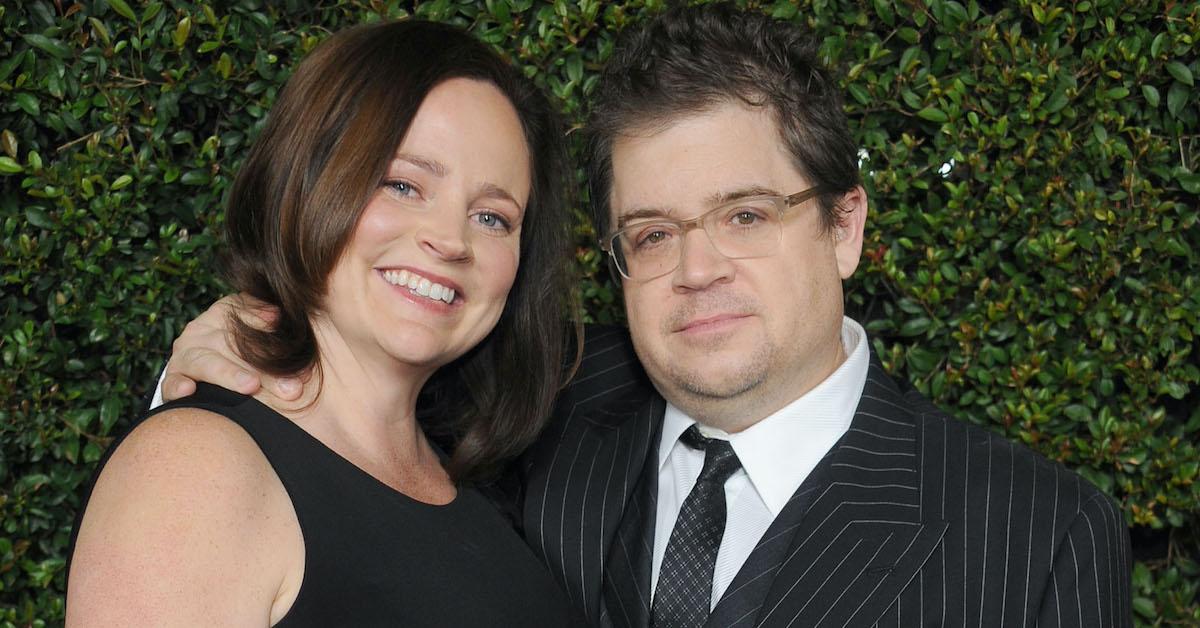 Three years after his Emmy-nominated confessional special Annihilation, comedian Patton Oswalt is finding the funny a little easier these days, and it shows in his new special, I Love Everything. One thing that has helped him get there is finding love again after unexpectedly losing his first wife, Michelle McNamara, in 2016. Here's what happened to Patton Oswalt's first wife, and how he met and fell in love with his new wife, Meredith Salenger.
Article continues below advertisement
What happened to Patton Oswalt's first wife?
Patton married true crime writer Michelle in 2005, and together they shared a daughter, Alice, who was born in 2009.
Michelle worked tirelessly on her book about the Golden State Killer, who at the time of her death had not been identified or captured. The 30-year cold case consumed Michelle, who had made it her life's mission to find and bring to justice the man responsible for the deaths of 13 people and the rapes of more than 50 women.
Article continues below advertisement
The stress from obsessing over the case and working on her book gave Michelle trouble sleeping and the night before her untimely death, Patton had suggested she needed rest.
"Sleep until you wake up," he told her, and she took a Xanax and went to bed. And unfortunately she never did wake up. A combination of prescription medications along with an undiagnosed heart condition caused Michelle to pass away in her sleep that night.
According to the autopsy from the L.A. coroner, Michelle's blood toxicity screening detected Xanax as well as Adderall and the pain medication fentanyl. The autopsy also revealed the 46-year-old had a condition that caused blockages in her arteries. It's believed the combination of this condition and multiple prescription drugs in her system caused her heart to stop.
Article continues below advertisement
Patton found love again with actress Meredith Salenger.
The comedian has said without his daughter, Alice, he might not have dealt with his grief in as graceful a manner as he has.
"I would have just eaten to live and then would have drunk so that I didn't feel anything any more and then would have repeated it every single day. Having Alice was like: 'I've got to get up, I've got to make breakfast, I got to take care of this little life,'" he said.
Article continues below advertisement
And he has been further helped through his grief by finding love again with his wife, Meredith Salenger, whom he met through a mutual friend over social media. The two corresponded online for months before meeting in person, by which point they had already fallen for each other. As it turns out, Meredith and Michelle had several friends in common and as she learned more about her, she felt a closeness to her.
"Finding out about Michelle made me love Patton even more," Meredith told People. "I was like, 'He likes smart girls and he likes good girls.' That was something that made me think more highly of Patton because he loved a girl that was like us – me and my friends. My friend said, 'I think Michelle orchestrated this from heaven. She asked herself, who would be the best woman to raise Alice? And she picked you. And then, who would Patton love? You.'"
Article continues below advertisement
Though some people online balked at how quickly Patton "moved on," the couple is not concerned.
"The 'pushback' I got was from anonymous people on the internet. With 90 percent of internet pushback, it's not anybody actually morally outraged at anything; they're just bored," Patton told The Guardian. "I feel like I'm only living this life. I don't owe anyone else anything else."
Loving Meredith doesn't change or diminish the love he feels for his first wife, which will never go away, and it likely helps that he found love with someone who embraces and honors the memory of his first wife.