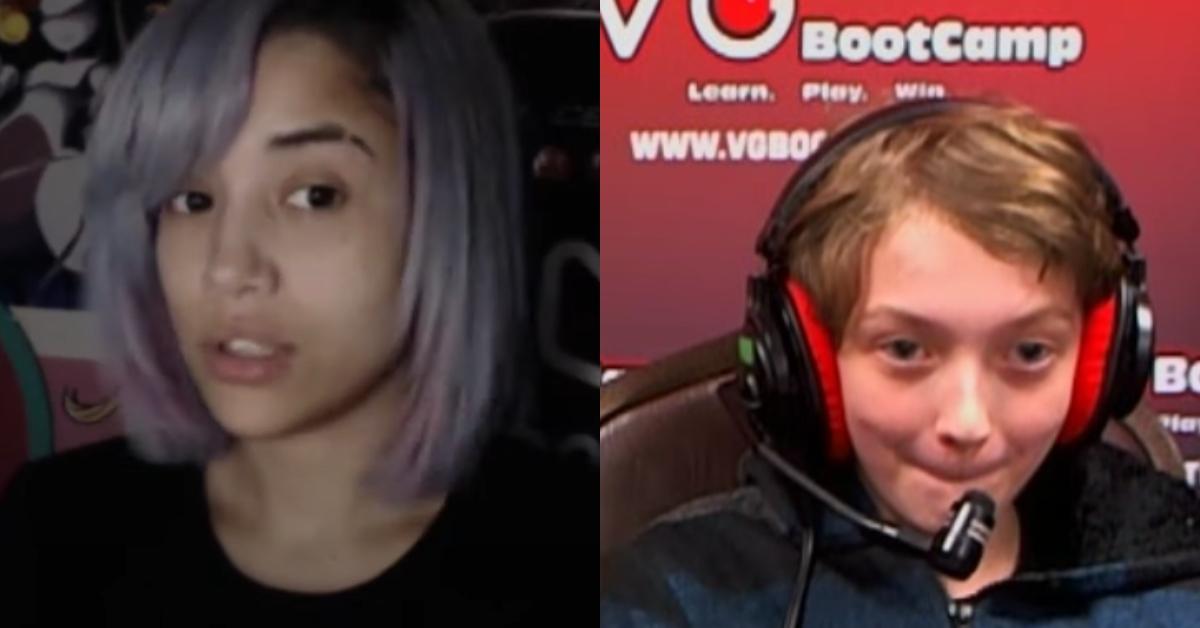 'Super Smash Bros. Ultimate' Player Puppeh Just Revealed Seriously Shocking News
Most diehard Super Smash Bros. fans are familiar with American gaming legend Puppeh (real name: Troy Wells), who has become one of the most talented young gamers across the globe.
Article continues below advertisement
The 18-year-old competitive video gamer just revealed some seriously shocking information, however, that has garnered tremendous amounts of attention. What happened to Super Smash Bros. player Puppeh? Stay tuned for everything we know regarding his current situation.
Article continues below advertisement
Puppeh alleges he was in a relationship with 'Smash Bros.' commentator Cinnpie when he was 14.
On Wednesday, July 1, Puppeh tweeted a link to a blog post detailing a toxic sexual relationship he reportedly had with Smash Bros. commentator Cinnpie (real name: Cinnamon Dunson), during the summer of 2016 when he was only 14 years old and she was 24.
Since he was so young, he says he had to carpool to tournaments and she was always present. They allegedly started sexting via Snapchat and Facebook, though he says he didn't think anything would come of it.
He then recounted their first alleged sexual encounter, which he says happened at a tournament after-party. Cinnpie allegedly drunkenly tackled and kissed him before they went back to the rest of their friends. From then on, he alleges they started sharing a bed at tournaments, and they would kiss and cuddle. He claims they never had sex, but they did have oral sex. He also alleges she played mind games with him constantly, which left long-lasting trauma, and she constantly gaslighted him.
Article continues below advertisement
"I was manipulated, used, and sexualized," the gamer said. "...she played with my head so often during that time and it still really f--ks with me to this day. I truly believe most of my mental issues stem from that summer and how she treated me."
"My reason for writing this is so I can hopefully be at peace with my experiences finally. I'm so tired of having to be silent for years and years now, and I'm tired of hurting over it."
Article continues below advertisement
Rumors of Puppeh and Cinnpie's taboo "pseudo-relationship" first spread in 2019.
Since Cinnpie and Puppeh were often together around their friends and at tournaments, it comes as no surprise that rumors of their relationship have been buzzing since 2016, and eventually resurfaced back in 2019, according to Dot ESports. However, at the time, both Puppeh and Cinnpie denied ever being in any sort of relationship.
Article continues below advertisement
As of publication, Cinnpie has yet to respond to Puppeh's accusations.
Puppeh is an incredible gamer and a super strong person, and he deserves all the love in the world. We're incredibly sorry to hear about what happened to him, and we wish him the best.
If you need support, The National Sexual Assault Hotline is available 24/7 at 1-800-656-4673. You will be connected with a trained staff member in your area. Or visit RAINN.org to chat online with a support specialist at any time.