Thorfinn the Viking's Backstory on 'Ghosts' Will Tug At Your Heartstrings
The new hit CBS show 'Ghosts' may be a comedy but the backstory for Thorfinn the Viking's death is actually quite heartbreaking. Details.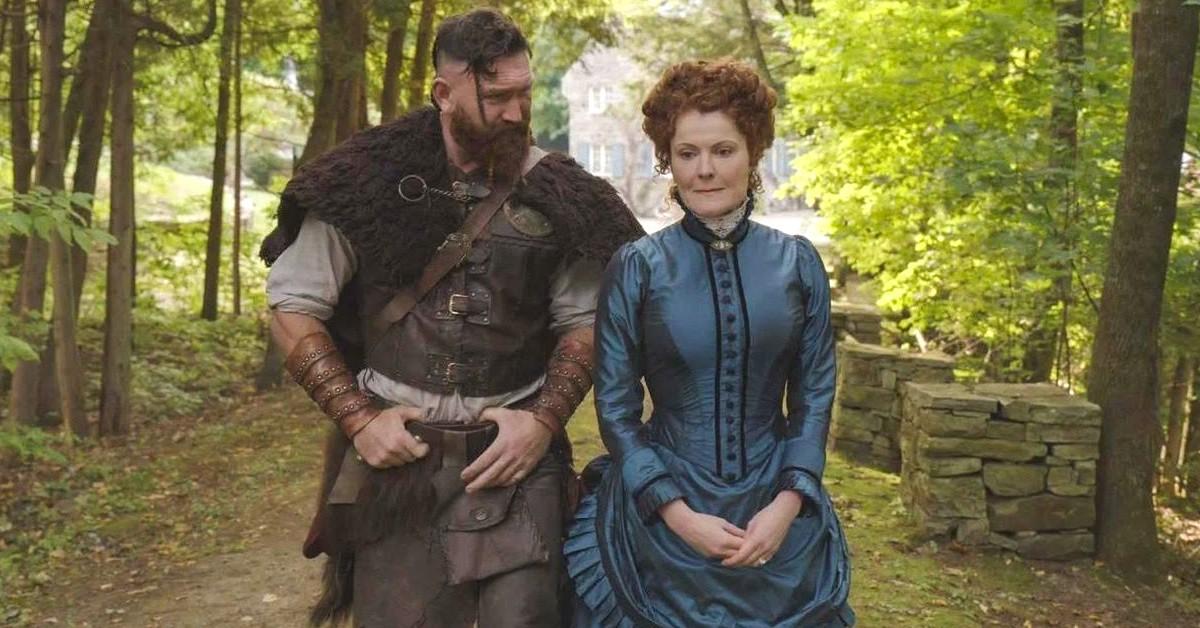 What caused Thorfinn the Viking's (Devan Chandler Long) death on the newest CBS hit series Ghosts? The premise of the comedy show is as follows. Jay (Utkarsh Ambudkar) and Samantha Arondekar (Rose McIver) are a married couple who decide to turn the old Woodstone country estate they inherited into a bed and breakfast. Their only issue? The estate is inhabited by ghosts!
Article continues below advertisement
The big catch is that only Samantha can see the ghosts after she almost dies falling down the stairs. Each ghost has their own story to tell and comes from a different time period in history. Thorfinn the Viking is by far the oldest ghost haunting the Woodstone estate, and while he's quite funny as a ghost, the way he died was actually quite sad. Thorfinn gets the chance to tell his story in Season 1, Episode 3, "Viking Funeral."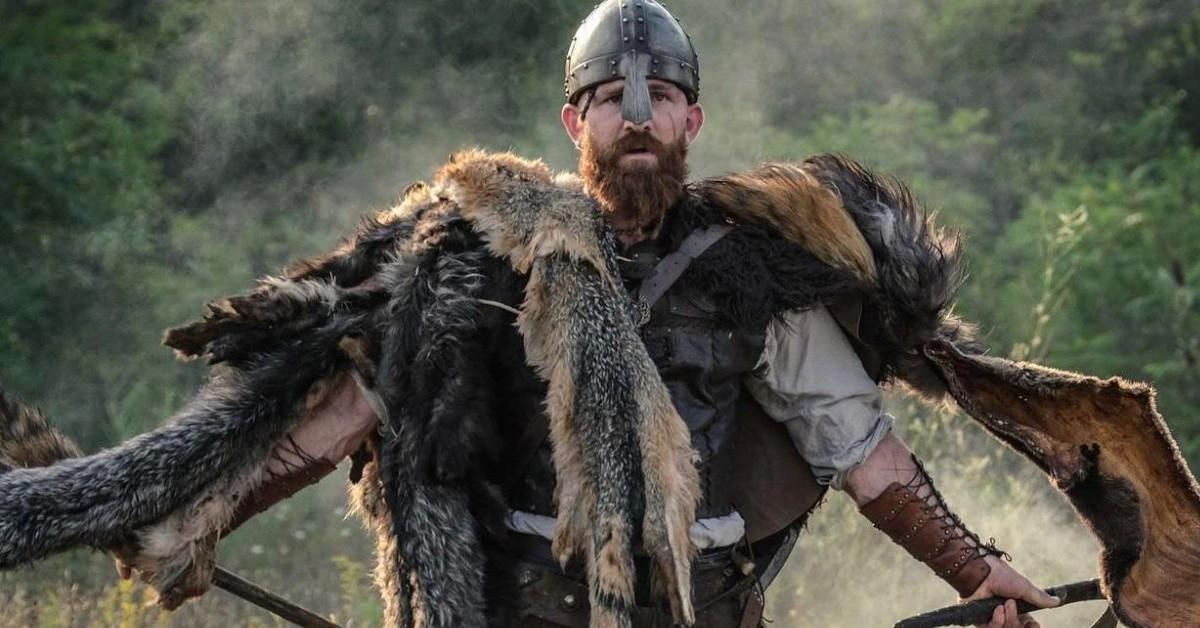 Article continues below advertisement
Thorfinn was abandoned by his fellow Vikings.
When Thorfinn was still alive, he was on a sailing expedition with his fellow Vikings. Thorfinn never says why they abandoned him. However, at one point in the sailing journey, Thorfinn is abandoned and left to fend for himself. Lightning struck Thorfinn's helmet, causing his untimely end. (Thorfinn jokes that in hindsight, wearing a metal helmet wasn't the wisest decision.)
There's a compelling reason why Thorfinn tells his tale in the present day. The construction crew doing renovations on the Woodstone estate accidentally discover Thorfinn's remains. Given that Viking remains are quite historically significant, Samantha and Jay are tempted to sell Thorfinn's bones to a museum in order to fund their ongoing renovations. Thorfinn throws a wrench in their plans.
Article continues below advertisement
Thorfinn just wanted one, tiny, little, thing.
What's something that's common knowledge about Vikings? Their funerals. All Thorfinn wants is to have the traditional Viking funeral. Given that he died alone, he never got the chance. A traditional Viking funeral would involve cremating Thorfinn's remains with fire. The plus side of this for Samantha and Jay would be that Thorfinn would actually move on to the afterlife.
Article continues below advertisement
However, burning Thorfinn's remains and sending them off in a Viking funeral wouldn't be profitable for Samantha and Jay. However, the couple capitulates to Thorfinn's wish. Giving up their museum money dreams, Samantha and Jay begin the Viking funeral at a pond on the Woodstone estate. It looks like Thorfinn is finally going to ascend to the heavens. However, he's interrupted by a declaration of love from Flower (Sheila Carrasco.)
Article continues below advertisement
All's well that ends well in the afterlife.
It also turns out that the light that Thorfinn was ascending to wasn't the light of the heavens but rather a light from a police vehicle. (Some people just aren't okay with fires on ponds.) After the two snags, Thorfinn decides to stay haunting and hilarious at the Woodstone estate.
We're glad that Thorfinn decided to stick around. He may not have lasted long riding solo as a Viking, but the man makes a great ghost. You can watch Episodes 1-10 of Ghosts on CBS.