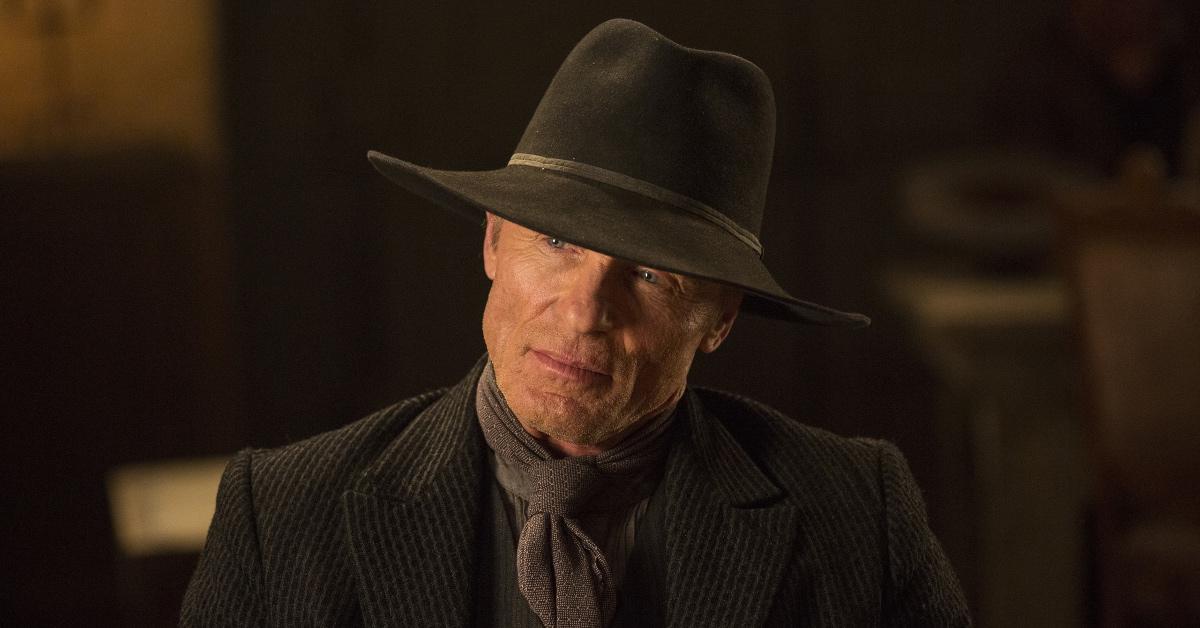 William's 'Westworld' Journey Led to a Huge Personality Transformation (SPOILERS)
Spoiler alert! This article contains spoilers for Westworld Seasons 1-3.
The HBO Max smash hit TV show Westworld is returning for Season 4, so it's time to remember what our favorite characters have been doing for three previous seasons. William (Jimmi Simpson), better known as the Man in Black (Ed Harris), has a tumultuous journey of self-discovery, grief, and rage throughout the show. What happened to take him on such a path of destruction? Let's revisit his past.
Article continues below advertisement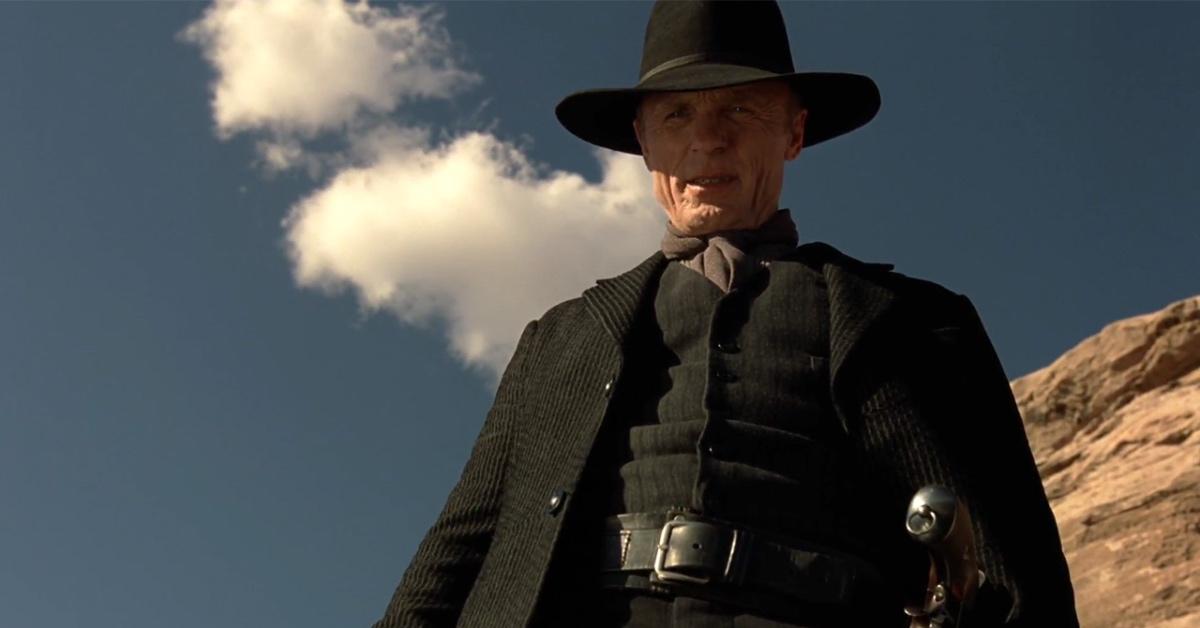 William and the Man in Black are the same person at different points in their life.
Thoughtful, docile William (Jimmi Simpson) is first introduced as dating Juliet Delos, the sister of Logan (Ben Barnes), who is interested in investing in Westworld. Robert Ford (Anthony Hopkins) and Arnold Weber (Jeffrey Wright) make a presentation that includes their earliest/first host, Dolores Abernathy (Evan Rachel Wood). It's important to note that William does not attend Ford and Weber's initial pitch.
Article continues below advertisement
William goes with Logan to the park after becoming engaged to Juliet. During his visit, William and Logan find Dolores as she begins an awakening of consciousness. William and Dolores begin to forge a relationship, but Logan reappears and mutilates Dolores to remind William she isn't "real." Dolores disappears to get her memory wiped, and William massacres other hosts in search of her. Thus begins William's spiral into the Man in Black.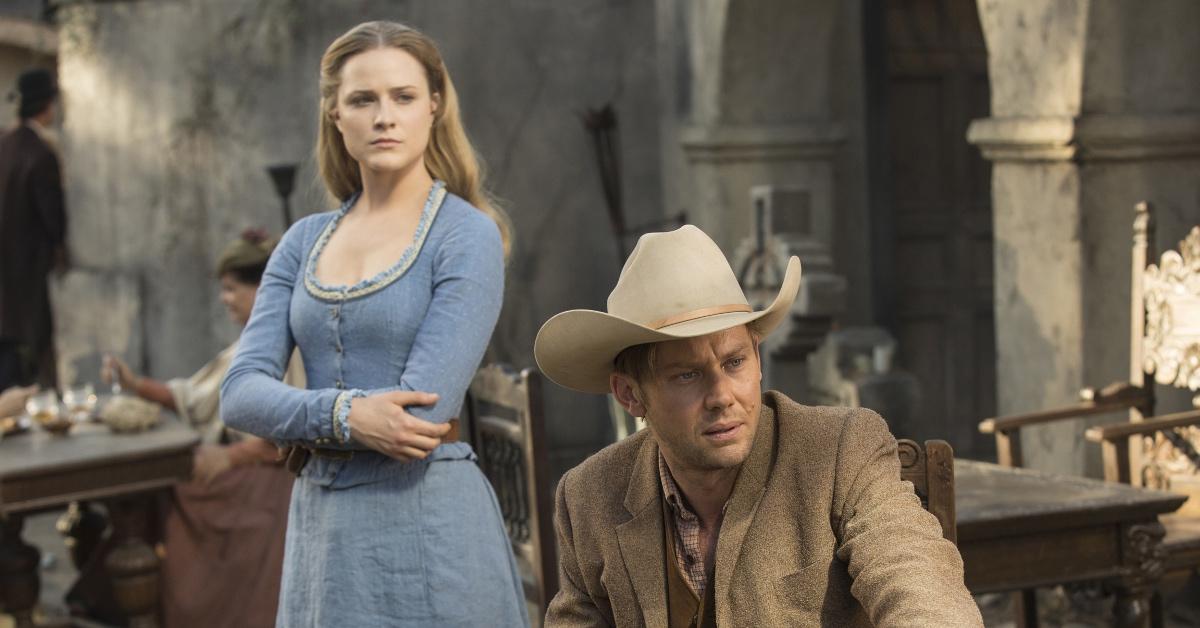 Article continues below advertisement
Later, William returns to the park with his father-in-law, James Delos, explaining his interest in the park revolves around seeing the truth about human nature. William's wife and daughter are afraid of him and his now-volatile nature, leading Juliet to commit suicide. James retires, and it is later revealed he is terminally ill. Logan dies of a drug overdose shortly after James' death, leaving Delos to William.
When James retires, William returns to the park and shows Dolores a project he started. To get money for his project, William sells some (not all!) of Westworld's guest data to Serac. The project William is trying to fund is a re-creation of James Delos' consciousness, turning his father-in-law into a host. He works on perfecting the James-bot for seven years.
Article continues below advertisement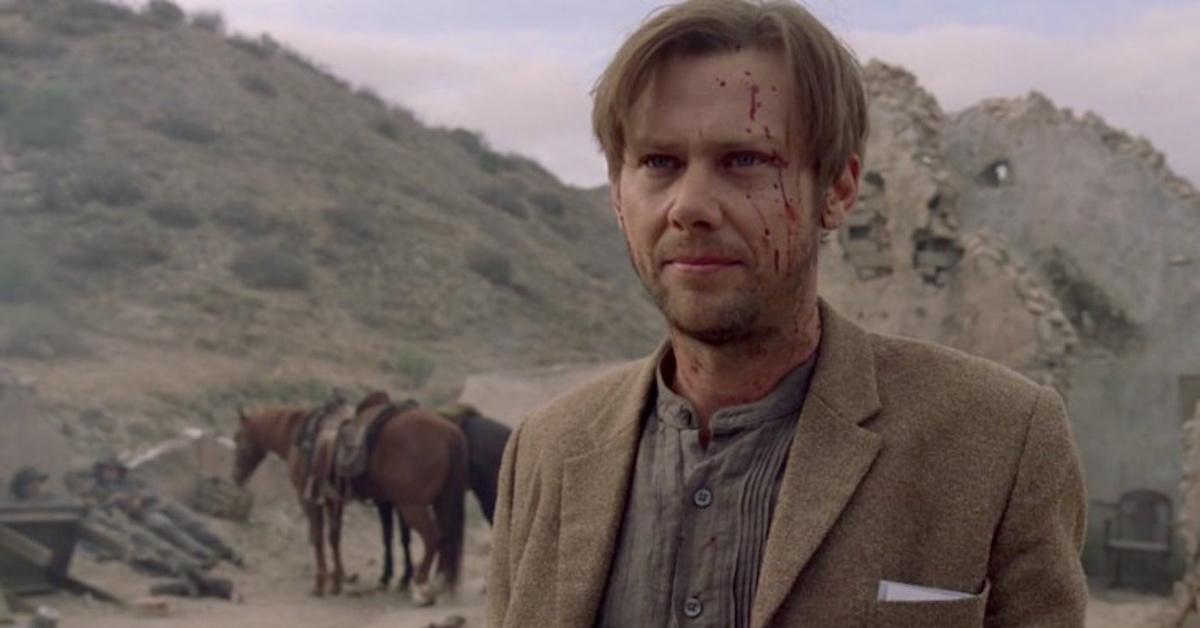 One day, William visits James and reveals the events of the past seven years, including his son's death and his daughter's suicide. Host-James flies into a rage, and William tells the technicians monitoring his progress to let him deteriorate. It's also revealed that Juliet is driven to suicide by the knowledge her husband struggles with the loss of Dolores and his dark deeds in the park itself.
Article continues below advertisement
Before her death, Juliet leaves a copy of William's park data for their daughter Emily to find. During his trips to the park, the Man in Black has been pursuing the idea of a "maze," but Dolores confronts him after realizing he is William and says the maze isn't for him — it's for the hosts to achieve consciousness. However, the Man in Black learns of a new "game" called the Door, which was created by Ford specifically for him.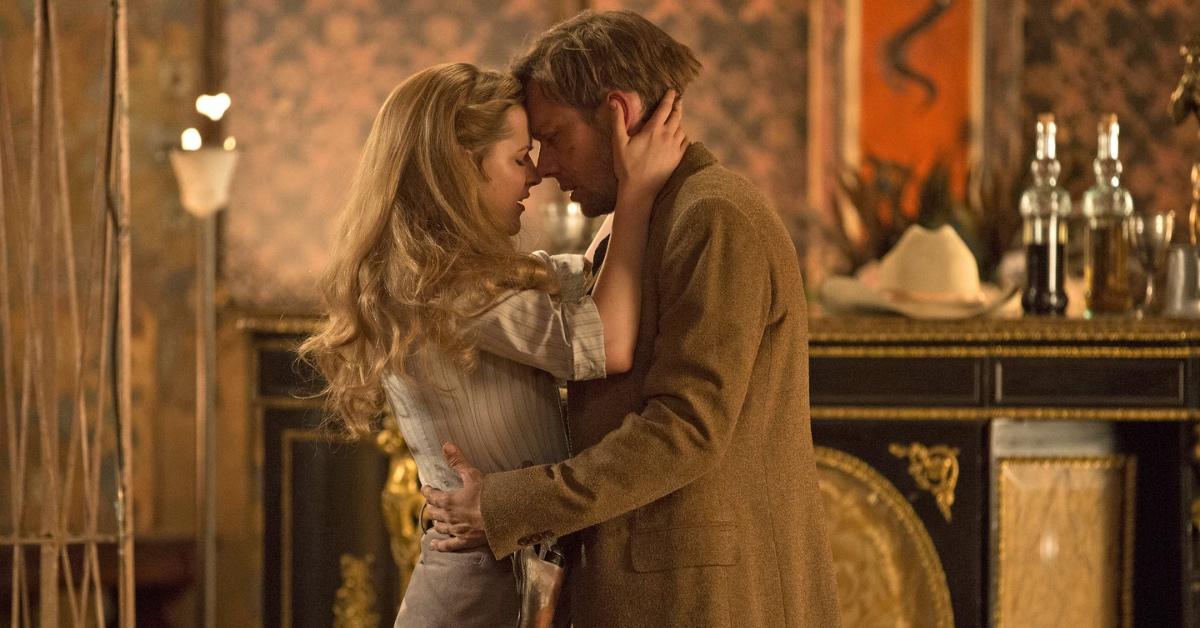 Article continues below advertisement
The Man in Black reveals to Lawrence, one of the hosts he visits, that he plans to make up for his past mistakes by burning Westworld to the ground. However, he rescues Lawrence and his family from other hosts and, in the process, reunites with his daughter Emily (who had been in a neighboring park). Emily and the Man in Black briefly reconcile, and she urges him to return home. However, he defies her request and gets shot by Maeve, who he previously tormented in the park.
Emily rescues her father but reveals she knows about Delos copying the guests' consciousnesses and plans to have him exposed and arrested. She mentions his "profile," and he kills her, thinking she's a host. Sadly, when he realizes she is not a host, the Man in Black questions his humanity, wondering if he is a host. After briefly grieving, the Man in Black runs across Dolores and Bernard, who leave him for dead after he attempts to kill Dolores.
Article continues below advertisement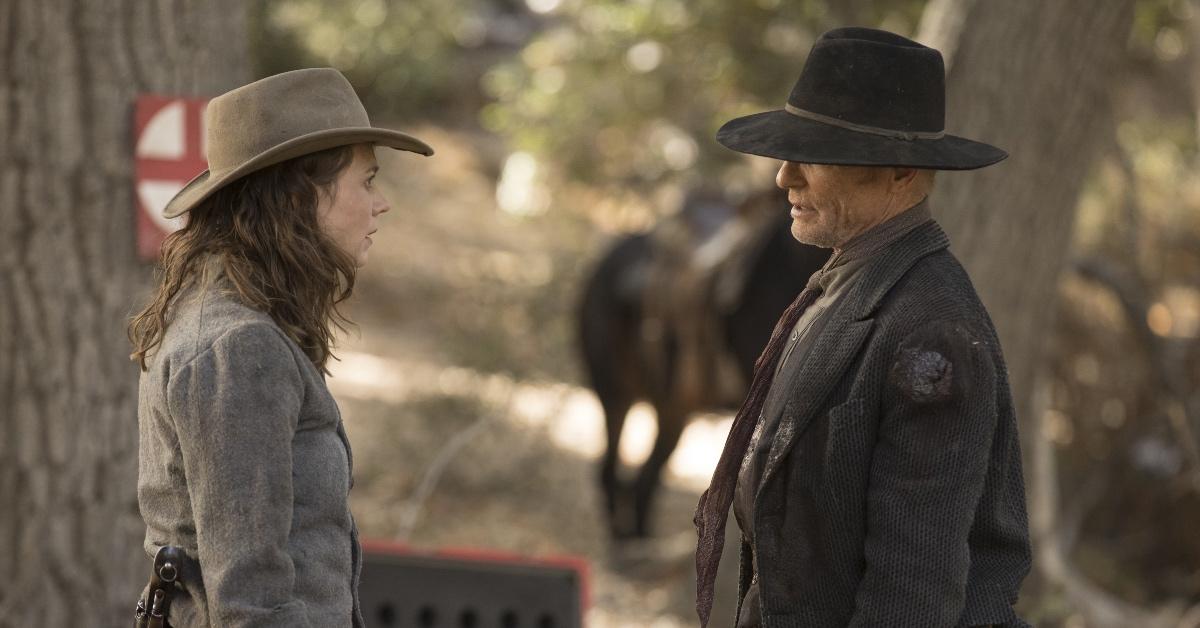 Miraculously, the Man in Black makes it out of the destroyed park for the mainland. He returns home and hallucinates his dead family members when Dolores (Dolores' consciousness in Charlotte Hale's body) commits him to a mental institution to take over Delos and make it a private company. She also injects him with an unknown substance. At the institution, the Man in Black begins a new "game" — to rid the world of hosts and protect humanity.
Article continues below advertisement
Bernard and security agent Stubbs rescue the Man in Black, who has been declared "dead." The Man in Black attempts to kill Bernard and Stubbs to free himself, escaping to contact a lawyer and declares himself legally alive (and get a list of Delos' assets). Far into the future, Emily appears in the Forge (the object used to construct hosts in Westworld) as a host, and the Man in Black is implied to be a host.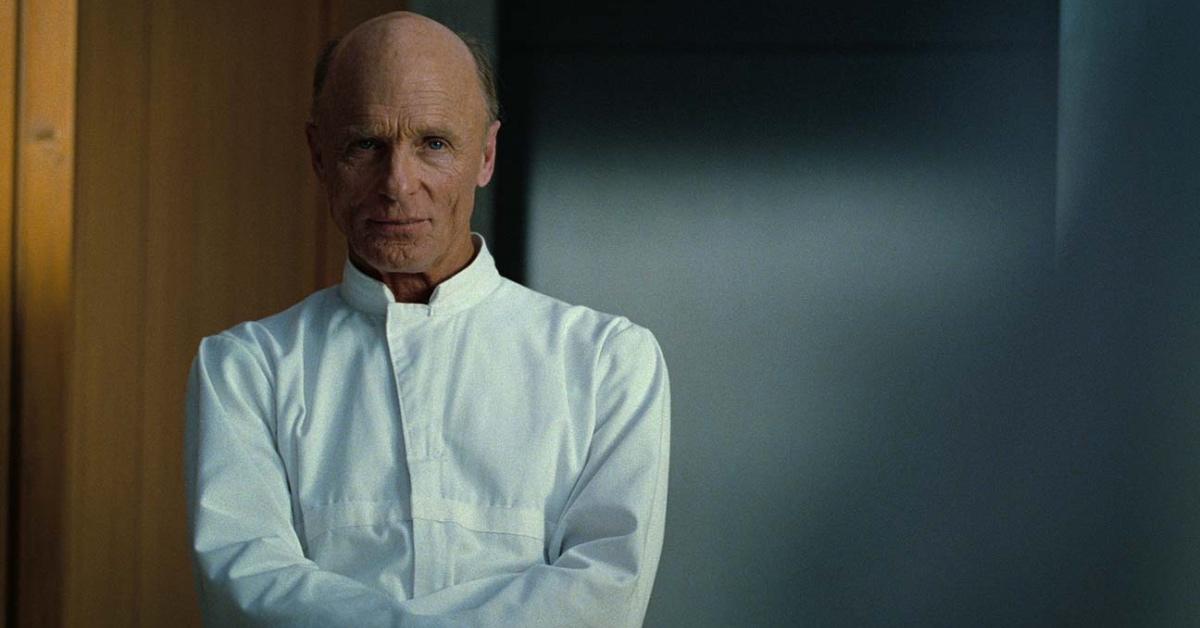 Article continues below advertisement
During a post-credits scene in the season three finale, Charlotte-Dolores confronts human William with a host William, which slits human William's throat. For all of William's questioning of his humanity, it seems like viewers finally know the truth: William/the Man in Black has become that which he wanted to eradicate.
Westworld Season 4 premieres on Sunday, June 26, at 9 p.m. ET on HBO and HBO Max.