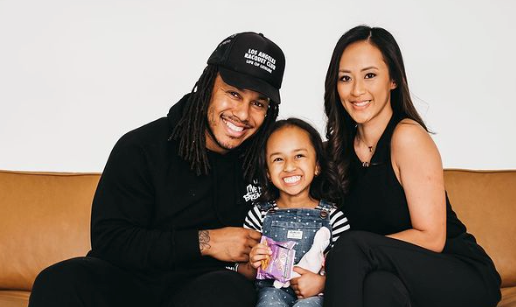 Trent Shelton Asks for Thoughts and Prayers While His Daughter Is in the Hospital
After retiring from the NFL following a few years as a free agent, jumping from team to team, Trent Shelton took up motivational speaking. Now, the former football player has spent his life trying to uplift others through his YouTube videos (using his signature "It's Rehab Time" sign-off) and at different events.
But now, instead of offering support to his followers, he's asking for support from them with the news of his middle daughter falling ill. What happened to Trent's daughter?
Article continues below advertisement
What happened to Maya Shelton?
The former wide receiver recently took to Instagram to ask his followers for prayers and support as he revealed his four-year-old daughter, Maya Shelton, was checked into the ICU on March 9.
"Drop a [heart] if you can send up some prayers for our baby girl Maya. She is in ICU right now," Trent captioned the post, showing a picture of him, Maya, and his wife, Maria, as well as another of him holding Maya's hand in the hospital.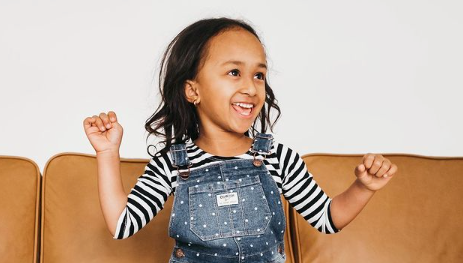 Article continues below advertisement
Things seem to be hard for the Sheltons lately, as Trent had shared the news that his mother passed away two days prior to Maya's hospital stay.
"Mom passed Sunday. And my 95 year old grandmother went to the hospital today also. When it rains it pours," he concluded the caption.
Trent didn't share in his post exactly what happened to Maya, though Maria gave her followers an update on her condition the same day.
"[Maya] is such a strong warrior and we know she will be just fine," Maria captioned a post of her daughter. "We're currently at PICU with her and I'm not gonna lie... but I am hurting more than ever right now. It makes me so sad to see her like this. I know one thing though... she is a PERSISTENT little girl!"
Article continues below advertisement
Maya seems to be getting better, thanks to the support from the Sheltons' followers.
After both Trent and Maria made posts about Maya's admittance to the PICU, they asked their followers for their thoughts and prayers during this difficult time.
"I never thought I would be that parent that would use my social media for things like this. We usually tend to keep some part of our lives private BUT realized this would be the easiest way to give everyone updates," Maria wrote in an Instagram Story. "Also, we believe in the power of prayer."
Article continues below advertisement
Maria asked that her followers pray for them and "the other babies / children in PICU." Later on March 10, Maria updated her followers saying that Maya was on the mend.
"Yesterday was the scariest moment of my life! I don't want to go into details right now... but Maya wanted to give you all her 'double thumbs up' to let everyone know that she is strong and will get through this, like the soldier that she is!" the post reads.
"We're praying that her breathing tubes can be removed today and she can heal comfortably," she concluded.
Neither Trent nor Maria have offered more information on what happened to Maya, though they continue to ask their followers to keep them in their thoughts for the time being. We wish Maya a safe and speedy recovery!