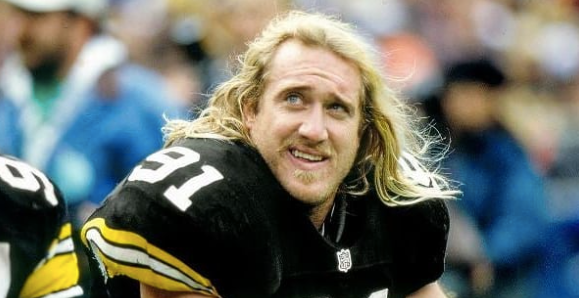 Kevin Greene Passed Away at 58 and Left a Legacy Behind
There is never an easy celebrity death to hear. 2020 had given us a lot of loss when it comes to film, television, and professional sports — that includes former pro-NFL player and Hall of Fame linebacker Kevin Greene.
Once considered the best pass-rusher in NFL history, Kevin died at the tragically young age of 58. So, what happened to the legendary NFL player? There is still no publicly known cause of death.
Article continues below advertisement
The Pro Football Hall of Fame mourned the loss of such a great player like Kevin.
The CEO of the Pro Football Hall of Fame released a saddened statement about the passing of Kevin Greene. "The entire Pro Football Hall of Fame family mourns the passing of Kevin Greene," Hall of Fame president and CEO David Baker said in a statement. "I regarded him as a personal friend and a true Hall of Famer in every sense. He possessed the most incredible can-do attitude of anyone I ever met. He was a great player, but more than that, he was a great man."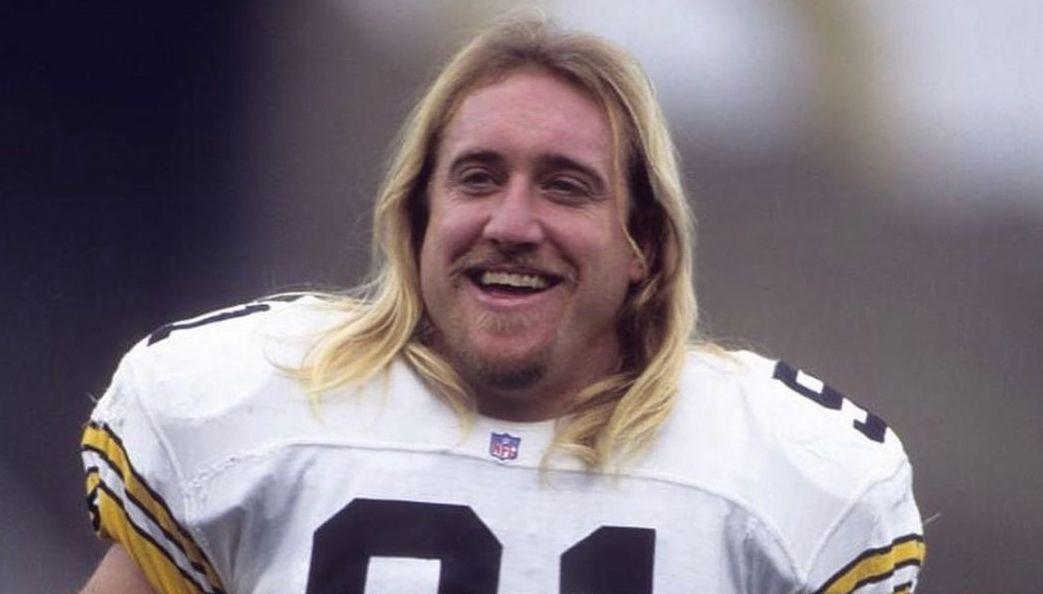 Article continues below advertisement
Former Florida Panthers general manager Bill Polian, who worked with Kevin, said he was a devoted family man, artfully crafted his skills as a football player, and took his job in the military seriously and with honor. He earned the rank of captain and completed airborne training at Fort Benning to become a paratrooper. He said Kevin Greene had an exceptional ability to escape blockers.
"He was a self-made technician and as good as anyone who has ever played the game in terms of technique," Bill Polian told WSOC-TV. "And because he was undersized, grit played a tremendous role in his success."
Article continues below advertisement
Kevin was known for his great heart on and off the field.
Kevin could be spotted on the field thanks to his long blond locks that dangled under his helmet, but he was more known for having a big heart and love for the game of football. "I wasn't the biggest [and] I wasn't fastest,'' Kevin Greene once said. "But as long as you have a motor, you have heart ... that will overcome any physical limitations.''
Article continues below advertisement
Kevin was also known to meticulously study game film to get an up on the upcoming competition. "I figured out how to pass rush,'' Kevin said. "I figured out how to put a guy, an offensive tackle three to four inches taller, 80 pounds heavier, put him in a position of failure, and I did that.''
Kevin had an impressive career that eventually led him to being inducted into the Hall of Fame.
"A two-time All-Pro and five-time Pro Bowl selection, Greene finished his career with 160 sacks, which ranks third in league history behind only Bruce Smith (200) and Reggie White (198). He also had 23 forced fumbles and five interceptions," ESPN reported.
Article continues below advertisement
He was inducted into the Pro Football Hall of Fame in 2016. When accepting his Hall of Fame induction, he made sure to thank his friends, family, coaches, and military service members. He also made sure to remember that, at the end of the day, he was a family man.
He explained, "... the best a football player can do is to exhaust his passion and go out on his own terms and along the way have fun kicking people's a--es with your brothers. That's always fun. Entertain some folks, develop some lifelong relationships and have enough good health to play some football with your son and daughter in the front yard."