'Nightflyers' Is Based on a Novella by George R. R. Martin — so It Has to Be Good, Right?
What is 'Nightflyers' about? George R. R. Martin's sci-fi horror series has a diverse cast, but the reviews aren't great.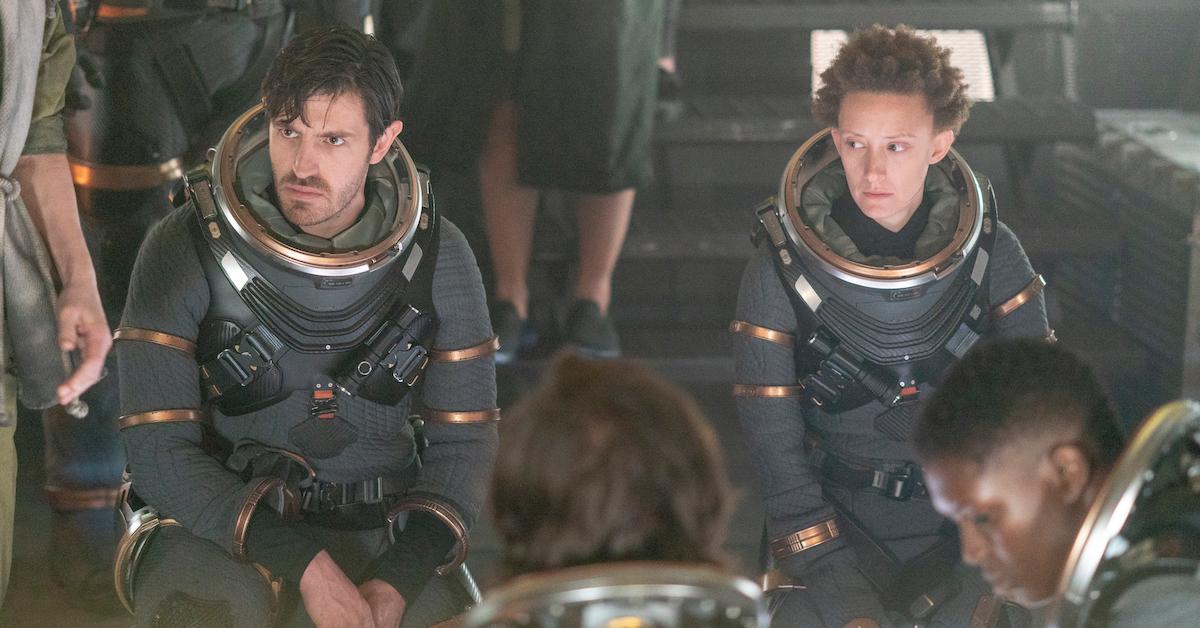 Will Netflix be able to resuscitate George R. R. Martin's latest television project? Earlier this year, the subscription-based platform began streaming the first season of Syfy's Nightflyers, a sci-fi horror series based on a 40-year-old novella and short story collection by the Game of Thrones author.
Less than a month after it debuted on Netflix, Syfy decided to cancel the show instead of ordering more episodes, but the psychological thriller has gained some new fans since it moved to the streaming service.
Article continues below advertisement
The question remains: is it good enough to warrant a resurrection? Here's what you should know about Nightflyers before deciding whether or not to binge-watch.
What is Nightflyers about?
The series begins in 2093 on the eve of Earth's destruction. A team of experts that includes an astrophysicist, cyberneticist, and psychiatrist, embark on a journey into space on an advanced ship called The Nightflyer. Their mission is to intercept a mysterious alien aircraft that might hold the key to their survival.
Article continues below advertisement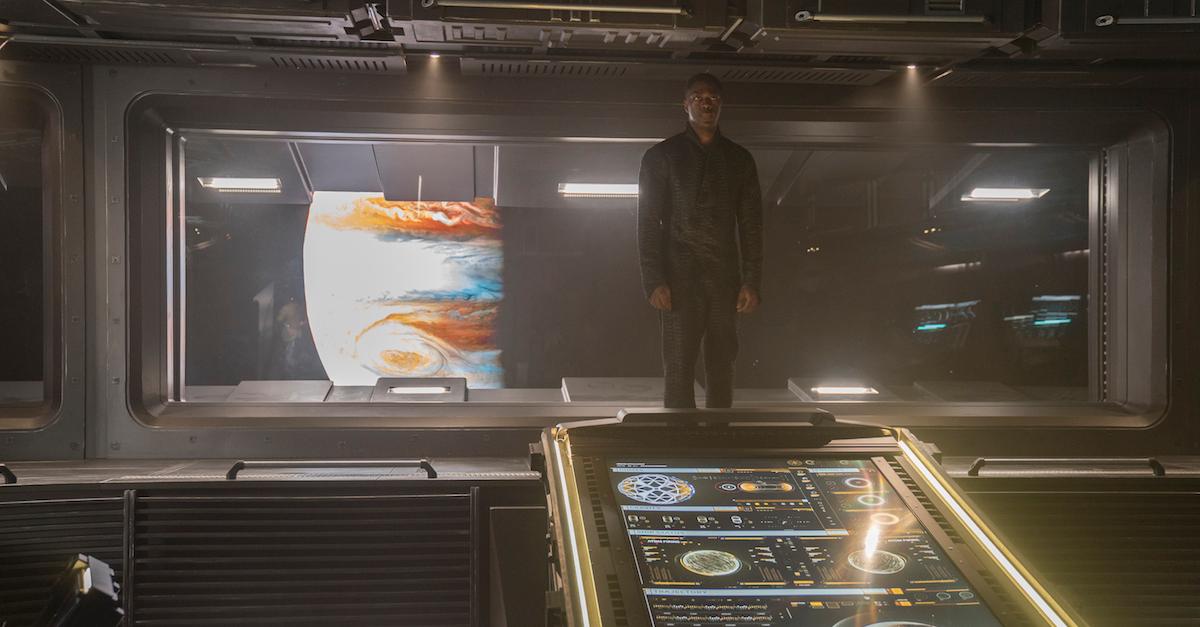 However, the crew soon discovers that Nightflyer's reclusive captain and artificial intelligence system appear to be steering the ship into "deadly and unspeakable horrors."
"George has often referred to this story as Psycho in space," showrunner Jeff Buhler explained in a 2018 interview. "There's a huge Psycho element to it."
Article continues below advertisement
The novelist added that his 1980 novella was an experiment in blending two genres that, at the time, rarely overlapped. "Someone… put forward the theory that science fiction and horror were opposites," George recalled to Variety.
"The two were fundamentally incompatible: [if] it was a good horror story, it couldn't be a good science fiction; if it was good science fiction, it couldn't be good horror. And I said, 'Bulls--t! Let me show you that I can make it both, because I love both.'"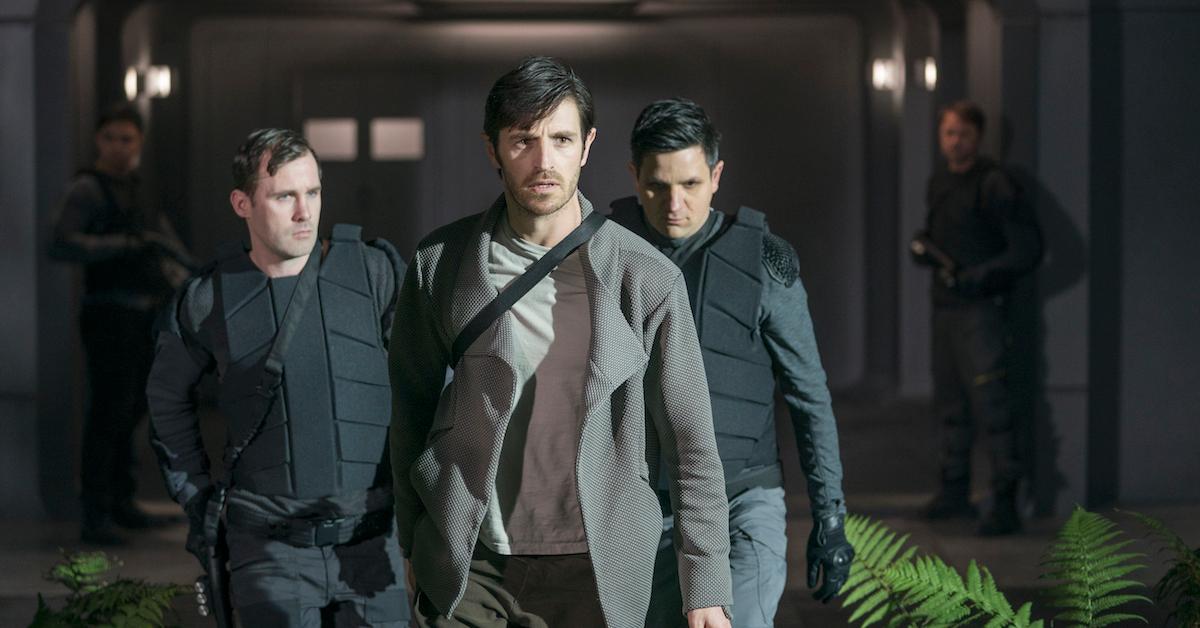 Article continues below advertisement
The cast of Nightflyers is made up of relative unknowns. 
The show's core group of actors includes Eoin Macken as expedition leader Karl D'Branin, David Ajala as ship captain Roy Eris, and Jodie Turner-Smith as female lead Melantha Jhirl.
Jodie's casting was particularly exciting for George, who had written Melantha as a black woman but settled for a white, blonde female on the novella's cover.
"I said, 'This is wrong, you should change it,'" he remembered telling his publisher. "And to my discredit, and something I was a little ashamed about for many years, I don't think I protested hard enough when the editors back in the early '80s said, 'Well, do you want your book to sell?'… I gave in. I stopped protesting."
Article continues below advertisement
Jeff revealed why Jodie was the perfect choice to play Melantha. "She is smart and strong and incredibly powerful, and that's what we wanted as Mel," he shared. "The luxury of adapting characters that George created is they're so well-defined, and so it's easy to get actors excited."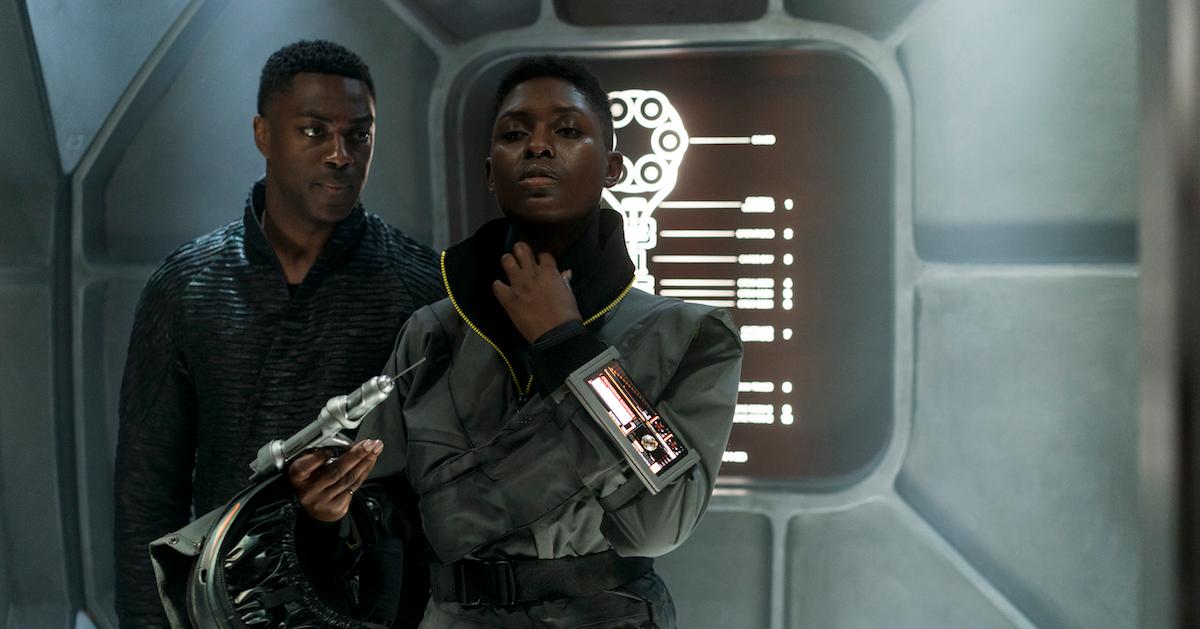 Article continues below advertisement
What are the reviews like for Nightflyers?
Unfortunately, the show isn't a favorite among critics. The first season currently holds a 35 percent on Rotten Tomatoes, but has an audience score of 60 percent.
The A.V. Club's TV editor Alex McLevy wrote that the series "attempts to locate the ghostly scares in the machine, and while it serves up cool imagery and compelling performances, the show is lacking in execution."
IndieWire's Ben Travers said, "Nightflyers quickly pivots from an intriguing foray into hard sci-fi to a confounding slog through the most boring blackness of space."
Not the most promising reviews, but we suggest you give the 10-episode series a chance.