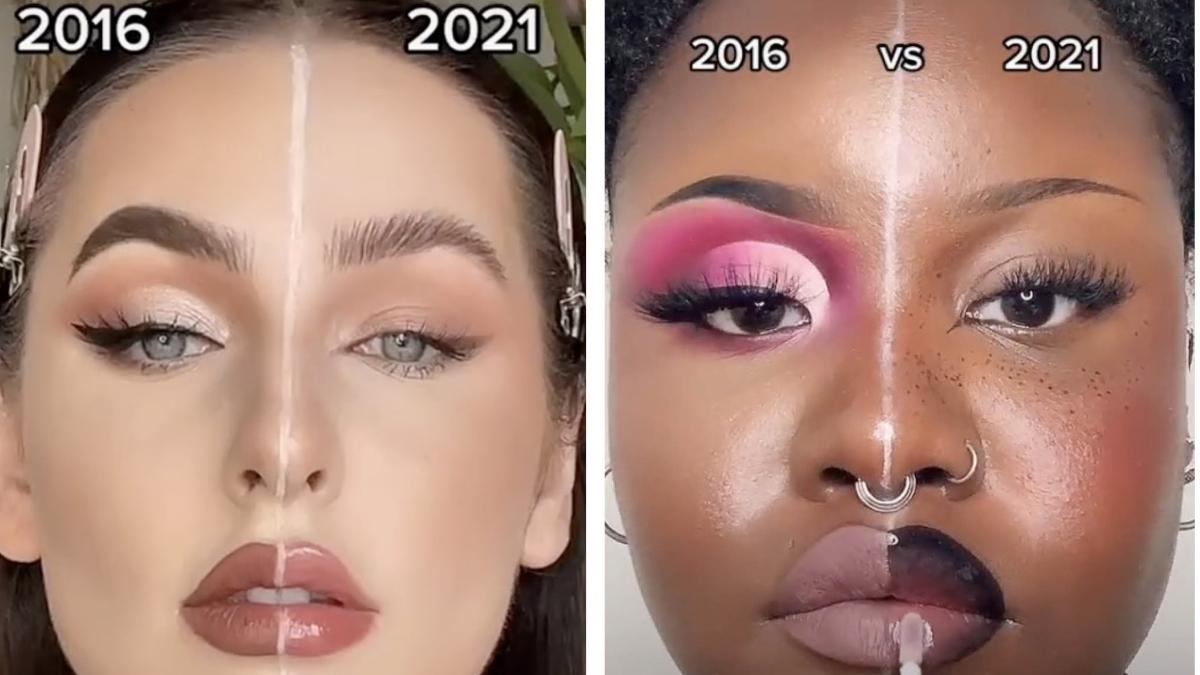 TikTok Users Compare Their Beauty Routines in the 2016 vs. 2021 Makeup Challenge
What is the 2016 vs. 2021 TikTok Makeup Challenge? Users are comparing their beauty routines and highlighting how vastly different they look.
Does TikTok rule the world? It sure does seem that way!
TikTok users have become completely enamored with learning new recipes and kitchen hacks, dancing their way to viral fame, or participating in challenges (though sometimes dangerous) with their friends and family on the popular social media platform.
Additionally, the beauty realm has gotten a facelift on TikTok with content creators posting easy routines, hacks, and more.
Article continues below advertisement
While YouTube beauty vloggers are still popular, people love to watch and learn how to recreate makeup looks in a one-minute (or less) video clip. While many of us have learned new beauty hacks on how to amplify our beat faces, a new makeup challenge has gone viral and users can't get enough!
So, what is the 2016 vs. 2021 TikTok Makeup Challenge? Keep reading to find out more!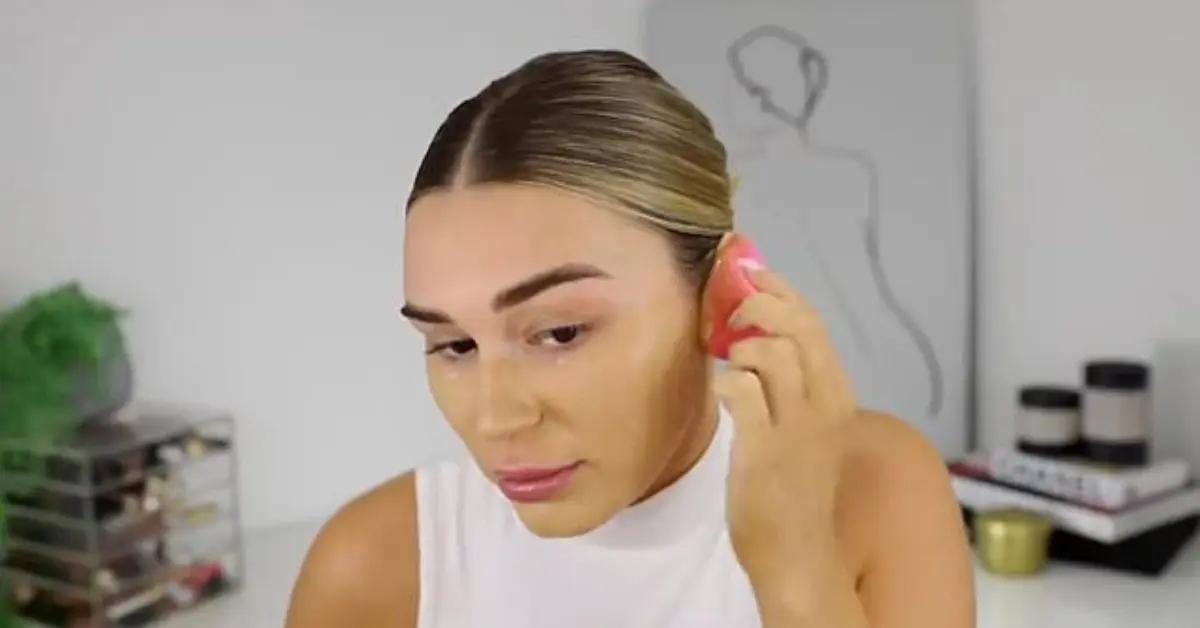 Article continues below advertisement
What is the 2016 vs. 2021 TikTok Makeup Challenge?
TikTok is serving up some looks, honey!
The latest makeup challenge gives us a bit of a nostalgic look at how people used to do their makeup in 2016 versus in 2021. The side-by-side beauty comparison has users showcasing their blocky eyebrows, heavy concealer, baking with loose powder, and lots of contour. We're looking at you, Kim Kardashian.
The makeup comparison not only shows off how the person's individual beauty style has changed but the different techniques that were used in 2016, which are less popular today, such as baking the majority of your face in translucent powder.
TikTok beauty guru Ling Tang (@ling.kt) showed off her 2016 versus 2021 makeup routine. Ling's 5-year-old look featured ultra bronzed skin, cut crease eyeshadow, boxed brows, heavy contour, baking, thick-winged eyeliner, and lashes.
Article continues below advertisement
However, Ling's present-day look featured feathered brows, a simple skin tint for foundation, light concealer, and a pop of color on the cheeks and lips. This ultra dewy makeup routine is a lot different from her 2016 full glam beauty look.
Overall, many 2016 versus 2021 looks feature a more everyday look that is focused on radiating skin, natural tones, and a lot less bronzer.
Article continues below advertisement
TikTok made under-eye bags cool. Yes, dark circles are apparently a new makeup trend.
Aside from participating in makeup challenges and learning new techniques to mastering the perfect dewy complexion, TikTok also creates viral beauty trends. Though, we kind of were left scratching our heads with this 2021 makeup trend.
While many of us religiously attempt to cover up our under-eye bags with concealer, primer, and powder, some TikTok users have not only embraced their dark circles but amplified the bluish tones.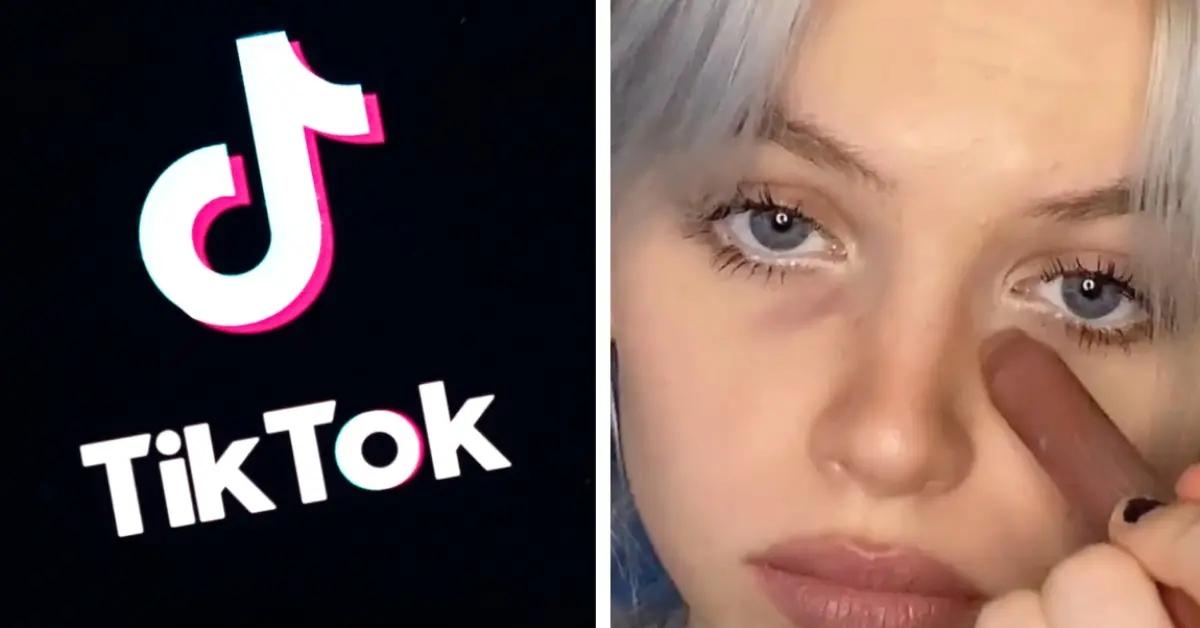 While it's unclear which TikToker started this beauty trend, user @sarathefree shared a TikTok of herself using a dark crayon to create the illusion of an under-eye bag.
Typically an insecurity for most people, others jumped on the viral trend and began posting videos of themselves using makeup to create a dark circle under their eyes.
Seriously, what new makeup trend will go viral next?