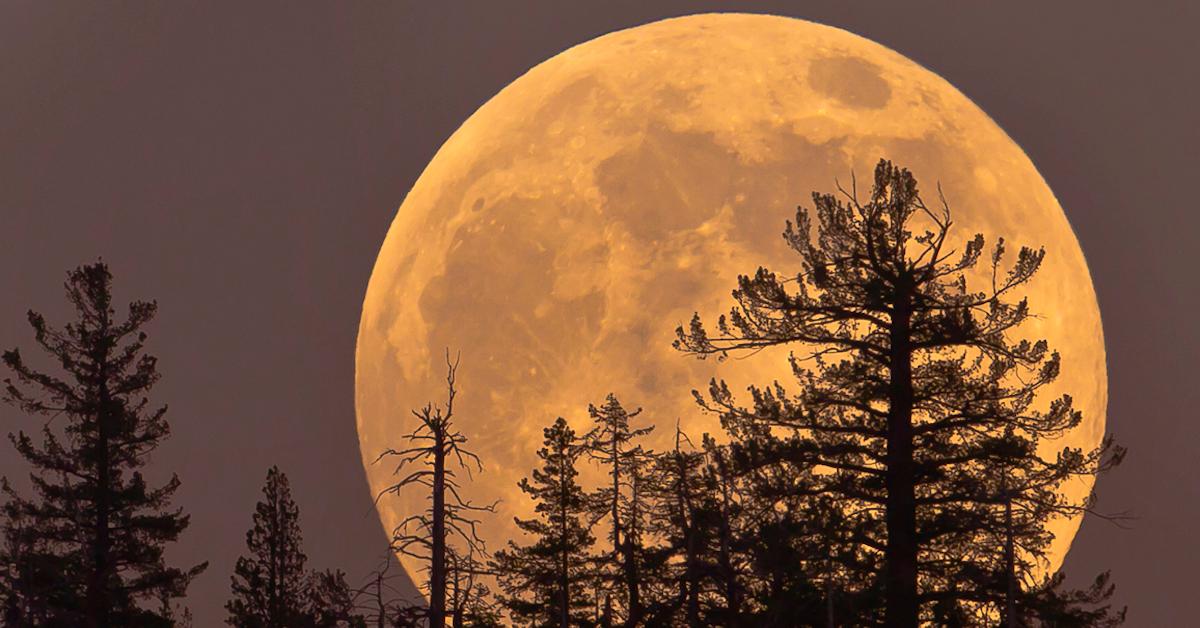 Here's How You Can Catch a Glimpse of the March 2020 Supermoon
It seems as though the elusive Supermoon is back, my fellow amateur astronomers, and it's truly better than ever. If you aren't familiar with the glorious orb that has earthling spectators worldwide in awe right now, the Supermoon occurs when the moon is at its closest approach to planet Earth during its orbit, according to CNN. It looks large and in charge, and it completely illuminates the night sky — that is — as long as there aren't too many clouds blocking the view.
Article continues below advertisement
Stay tuned for everything you need to know regarding this mind-blowing astronomical phenomenon, including when the Supermoon will become visible to the human eye, as well as its spiritual significance. Believe me — it's a spectacular sight that you certainly won't want to miss out on.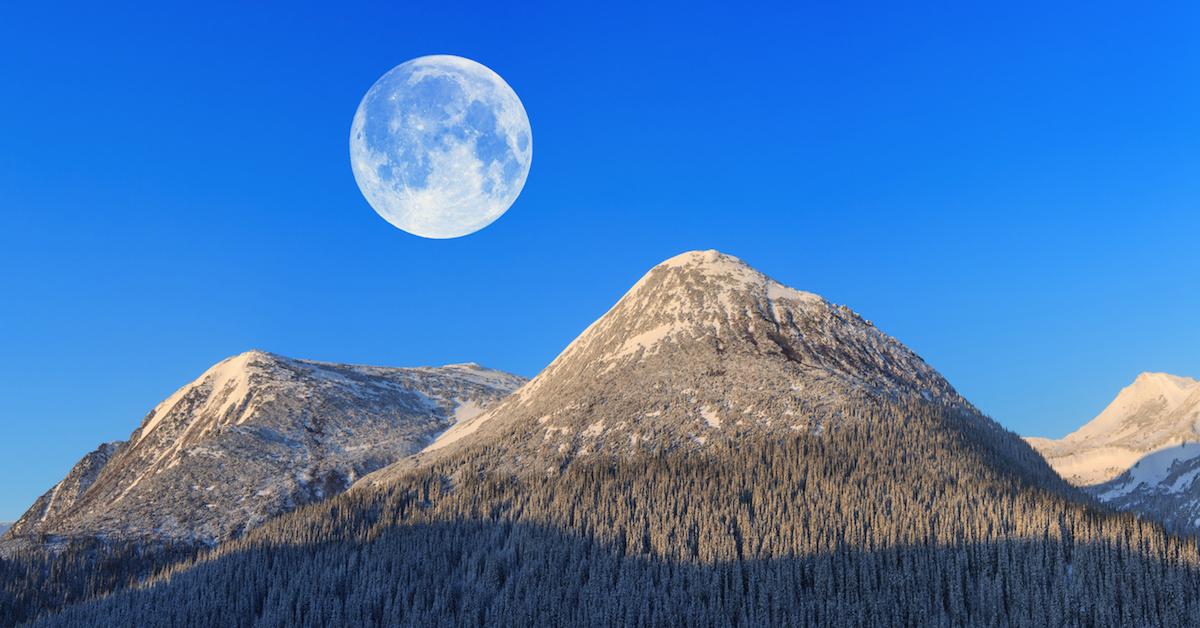 Article continues below advertisement
When will the Supermoon be visible to the human eye?
The March 2020 Supermoon has officially been declared a "Worm Supermoon," meaning it's appearing in spring. It's going to be visible for two nights total, on Sunday, March 8, and on Monday, March 9, according to Forbes. And if you're looking to see it for yourself, those based in the U.S. can expect to see the Supermoon at its peak early on in the evening.
Those based in Europe or Africa, on the other hand, should plan to step outside later in the evening, closer to midnight, while those based in Asia and Australia can wait until the Supermoon appears in the Western Skies during "early dawn" hours on March 10. Definitely try to make it out, but if you miss it or if it's overcast, don't panic — there's going to be yet another Supermoon on April 7 and 8, and it'll apparently be shining even brighter than this Worm Moon.
Article continues below advertisement
What is the meaning behind the Supermoon?
Astrology enthusiasts are totally geeking out about this Supermoon right now, because the March 2020 Full Supermoon is apparently all about intention. According to Elite Daily, it will be lighting up the night in the sign of Virgo. And as a sign ruled by Mercury, the Virgo is best known for its scrupulous and clever attitude.
Article continues below advertisement
It's believed that the Supermoon could inspire a major surge in zealousness and determination this month, so during this crucial moment in time, it's best to follow any and all instincts and beliefs — clear your mind and decide on your intentions, before ultimately going for it.
Article continues below advertisement
Photos of the March 2020 Supermoon from March 8 are glorious.
Footage from the Supermoon on March 8 was truly incredible, and will definitely inspire you to sneak a glance at it next chance you get.
Article continues below advertisement
Whether you believe in the spiritual significance of the moon, or if you simply appreciate spectating the moon in all its glory, the March 2020 Supermoon is coming in hot. Consider taking some time away from all distractions to enjoy the rare sight of this celestial phenomenon — it won't be back for another month.