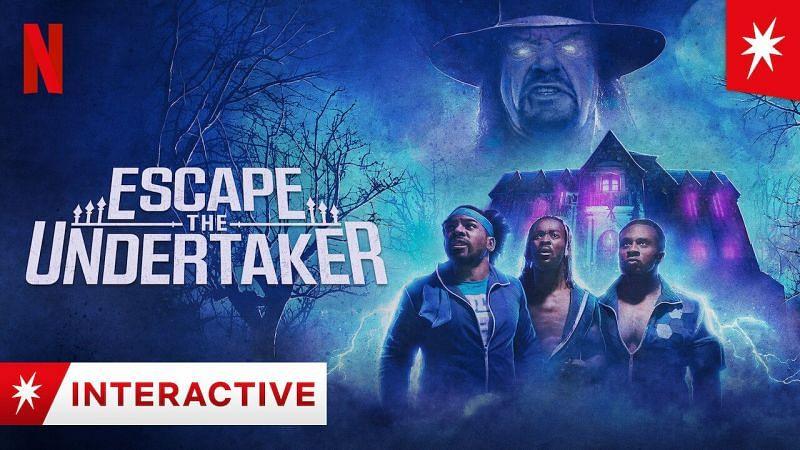 'Escape the Undertaker' Is an Interactive Film With the Man "From Parts Unknown"
There are some professional wrestlers who manage to "transcend" the genre by breaking into film, music, TV, and more. Andre the Giant, The Rock, Stone Cold Steve Austin, John Cena. There are tons of pro wrestlers who became big names both inside and outside the organization.
Article continues below advertisement
Then there are others the rare ones who've managed to be just as iconic, while primarily sticking to the wrasslin' business, like The Undertaker.
The "Dead Man" has become so synonymous with mystery that for the longest time, he hailed from "Parts Unknown." But fans want to know: Where does he really live?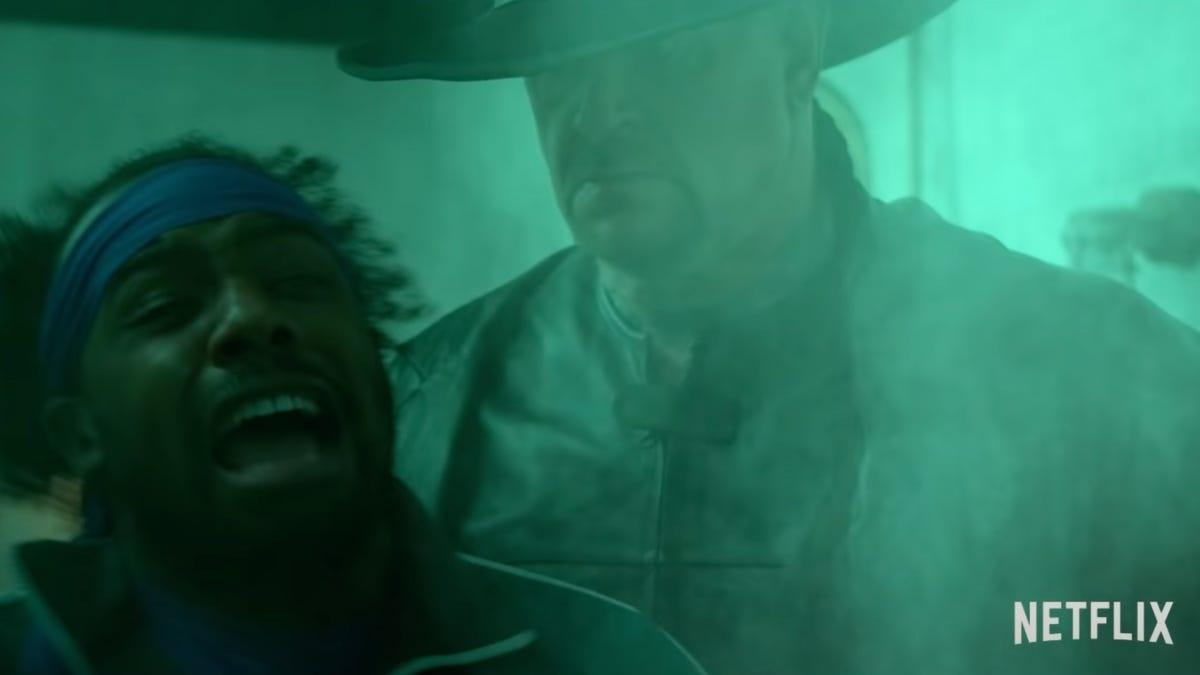 Article continues below advertisement
Where does The Undertaker live?
If you grew up watching professional wrestling, then you know there really isn't any Superstar as enigmatic as The Undertaker. While he isn't exactly evil, he represents another kind of darkness entirely. The Undertaker isn't a "bad guy" despite the fact that he's a very, very bad guy who's one of the most formidable individuals to ever step inside the squared circle.
So knowing where The Undertaker comes from kind of dampens the mystery behind his character. However, the man who was born Mark William Calaway in Houston, Tex., currently lives in Austin these days.
And while he's most closely associated with his "Parts Unknown" schtick, 'Taker has also been described as hailing from Death Valley (of course), but just to clarify, he's not actually from there.
Article continues below advertisement
When did The Undertaker first debut?
At six feet and ten inches tall and billed at a crippling 309 lbs., 'Taker is a huge dude who would've made a splash in any organization, especially in the late '80s when bigger was unequivocally equated with being better. So he certainly made headlines when he first entered the WWE and began tombstone-piledriving fools, and he made quite the career for himself as a pro wrestler.
Article continues below advertisement
He's also starring in a new interactive Netflix film called 'Escape the Undertaker.'
Although the WWE's bread and butter has and always will be sports entertainment action in a ring, they have been known to flex their creative muscles. Whether it's interesting bits on RAW and SmackDown programming, or even jumping into different reality TV series and feature-length films, Vince McMahon and co. aren't afraid to push the envelope.
And now with their latest project, Escape the Undertaker, which stars the Dead Man himself and members of the New Day, Netflix subscribers will get to partake in an interactive film that features some of their favorite superstars.
Article continues below advertisement
Article continues below advertisement
While not as involved as Black Mirror: Bandersnatch, Escape the Undertaker does feature some pretty funny uses of the interactive, "Choose Your Own Adventure" style of storytelling.
The story features the New Day tag team going into Undertaker's house in order to take the power of his Dead Man's urn in order to add to their own power of "positivity."
Article continues below advertisement
Unsurprisingly, things go awry for the men, who must find a way to escape the Undertaker's grasp. While 'Taker is a tough dude, but totally mortal whenever he wrestles in the WWE, for some reason he's got powers in this movie. The title features multiple endings depending on which route you take, however, unlike Bandersnatch, they're more akin to cut scenes out of a video game.
The length of the flick is also a bit disappointing. If you go for the "true" ending, then it'll last around 30 minutes. But the replay value will definitely add to that time limit.
Interested in checking it out? Click here and get ready to face The Dead Man.