Turns Out There's a Simple Explanation for Georgia's Absence on 'New Amsterdam'!
Fans of the NBC medical drama are rightfully wondering where is Georgia on New Amsterdam? Here's what's up with Max's wife.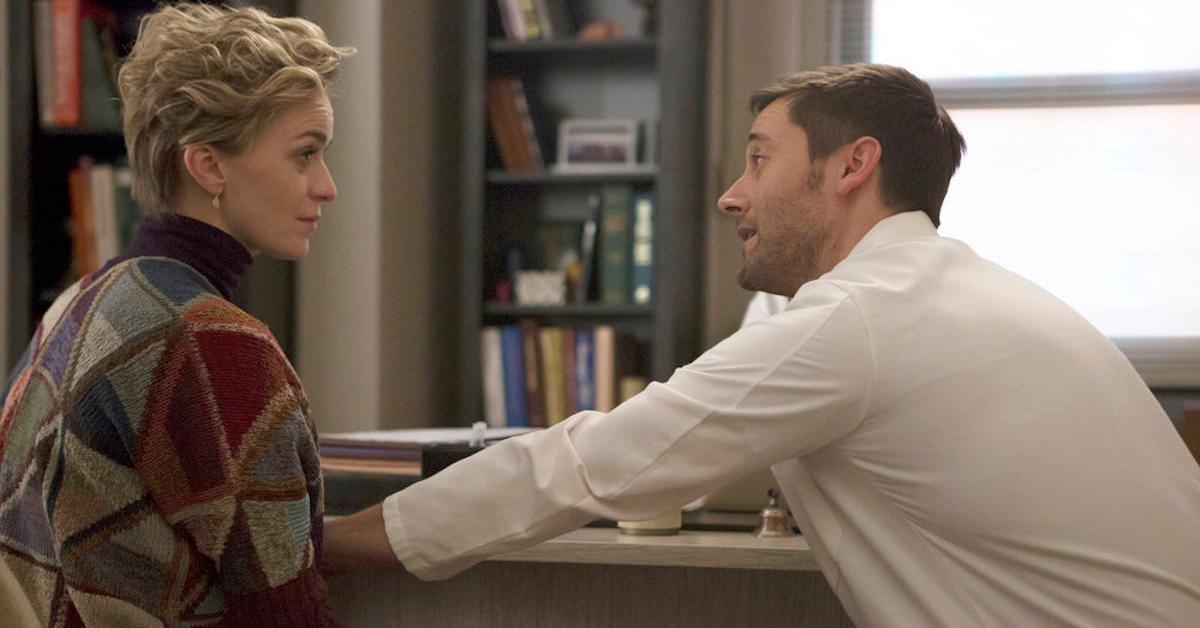 If you've tuned into New Amsterdam in the last few weeks, you've probably been missing one or two characters in recent episodes. While Dr. Bloom's (Janet Montgomery) absence is fully understandable given her inpatient rehab stint, the more troubling AWOL character is Georgia Goodwin (Lisa O'Hare), wife of medical director Max Goodwin (Ryan Eggold).
Article continues below advertisement
In fact, Dr. Goodwin's perpetually pregnant spouse (seriously, is she ever having that baby?) hasn't been seen since March 5, when she and Max attended Lamaze classes together in S1E15, "Croaklahoma." Fans of the NBC medical drama are rightfully wondering, "where the heck is Max's wife?"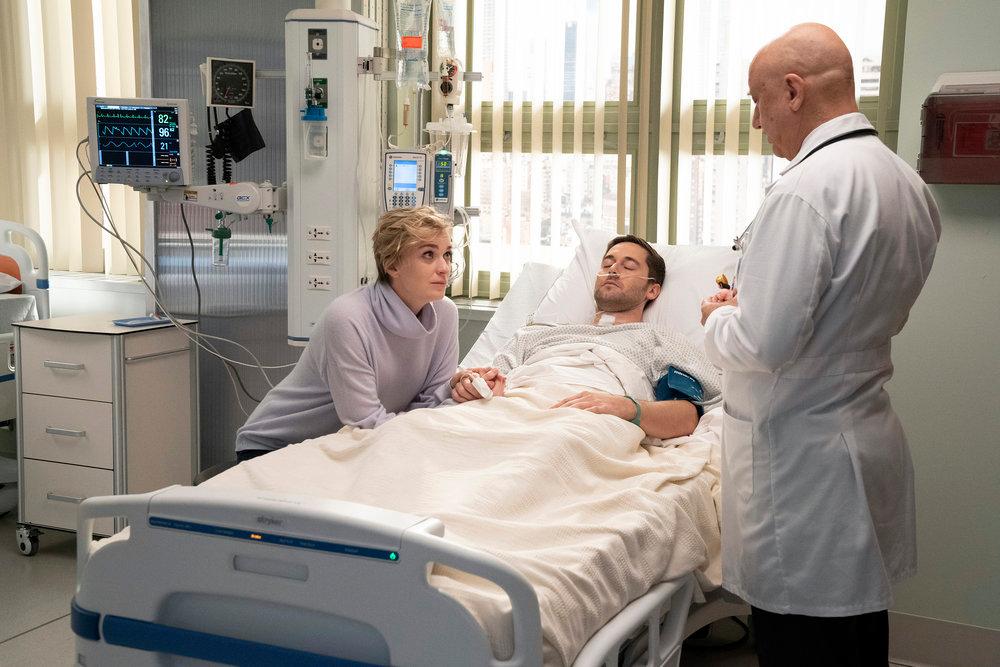 Article continues below advertisement
No, really, where is Georgia on New Amsterdam?
The worry definitely increased in the blizzard episode, when the writers really seemed to be leaning into the possible romantic chemistry between Dr. Goodwin and Dr. Sharpe (Freema Agyeman). Plus, as Max's cancer treatments intensify, it's been strange not to see his wife by his side during any of his radiation and chemotherapy appointments.
Unfortunately, it'll be a while longer before viewers will see Georgia, but she's not gone for good. According to IMDb, Lisa O'Hare appears in the season finale, "Luna," which is slated to air May 14, and it should prove to be a big scene for her character.
Article continues below advertisement
Lisa's sporadic appearances on the show are likely due to her real-life maternity leave. Off-screen, the actress gave birth to her second child, a daughter named Avery, in late March. And it seems the final episode of the season will bring the birth of her character's baby if the title is a clue. Luna was Max's sister, and it seems almost certain he would make the baby namesake to her late aunt.
Article continues below advertisement
Lisa wasn't the only New Amsterdam star on maternity leave...
In fact, Dr. Bloom's rehab stint is what enabled actress Janet Montgomery to enjoy some time off with her own newborn. While Lisa's pregnancy worked ideally with her character's arc, it wasn't quite right for Lauren's storyline, so her pregnancy was concealed with angles and wardrobe, and her absence explained by a rehab stay to deal with her Adderall dependency.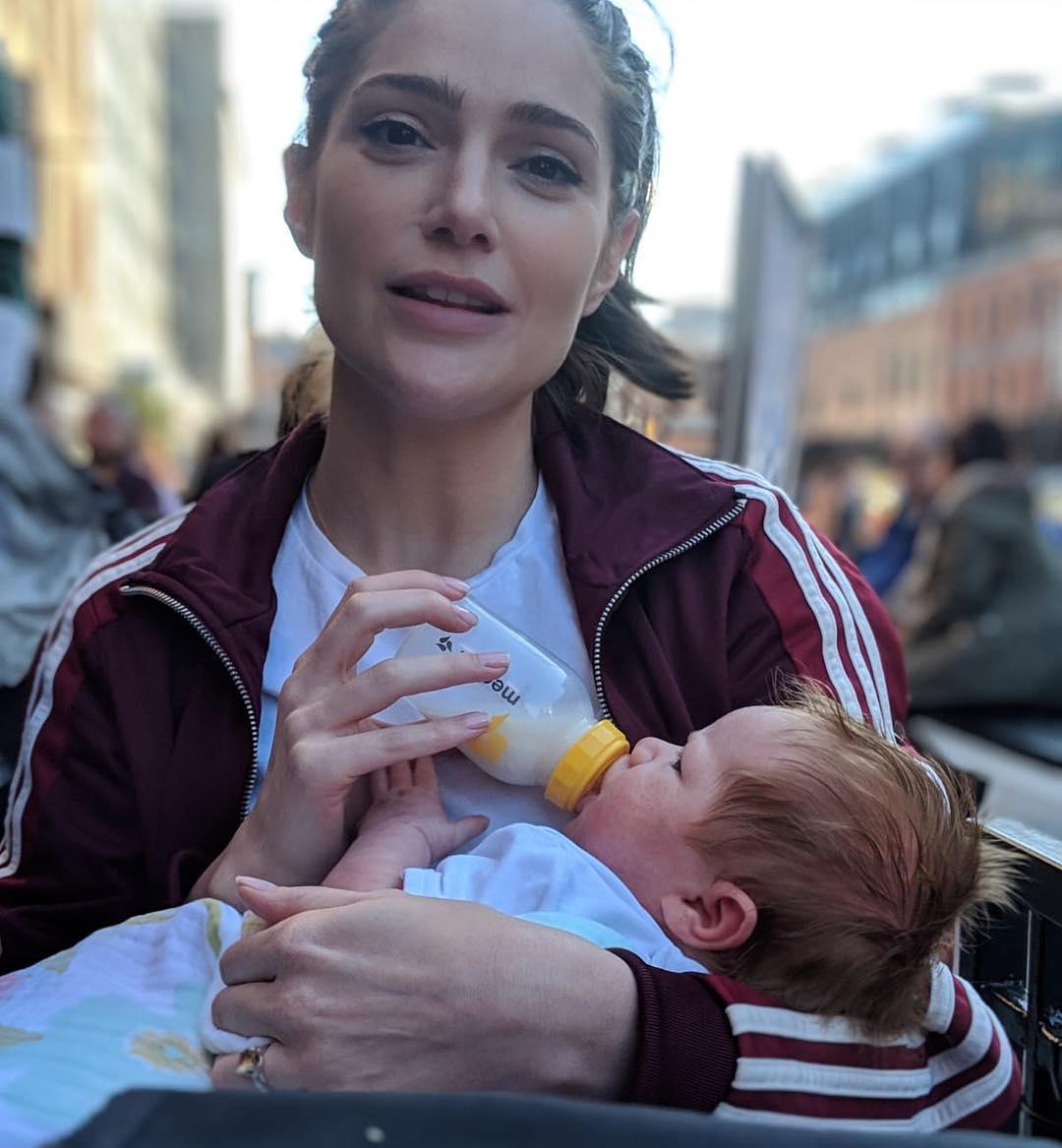 Article continues below advertisement
Though Janet's been in the credits for the past couple episodes, she didn't have any screen time. However, she too will be back in time for the finale. She and her partner, Joe Fox, welcomed their first daughter, Sunday Juno Fox, just a couple weeks before Lisa's new addition made her debut.
Thankfully, it sounds like the New Amsterdam set is a welcoming place for newborns. "Went back to work this week and couldn't be more grateful to my Dam Fam for making the transition so easy," Janet wrote of her return to production three weeks ago. "Being able to have Sunday close by on set is such a luxury that most mums don't get and I don't take for granted how extremely blessed I am."
New Amsterdam airs Tuesdays at 10 p.m. on NBC.