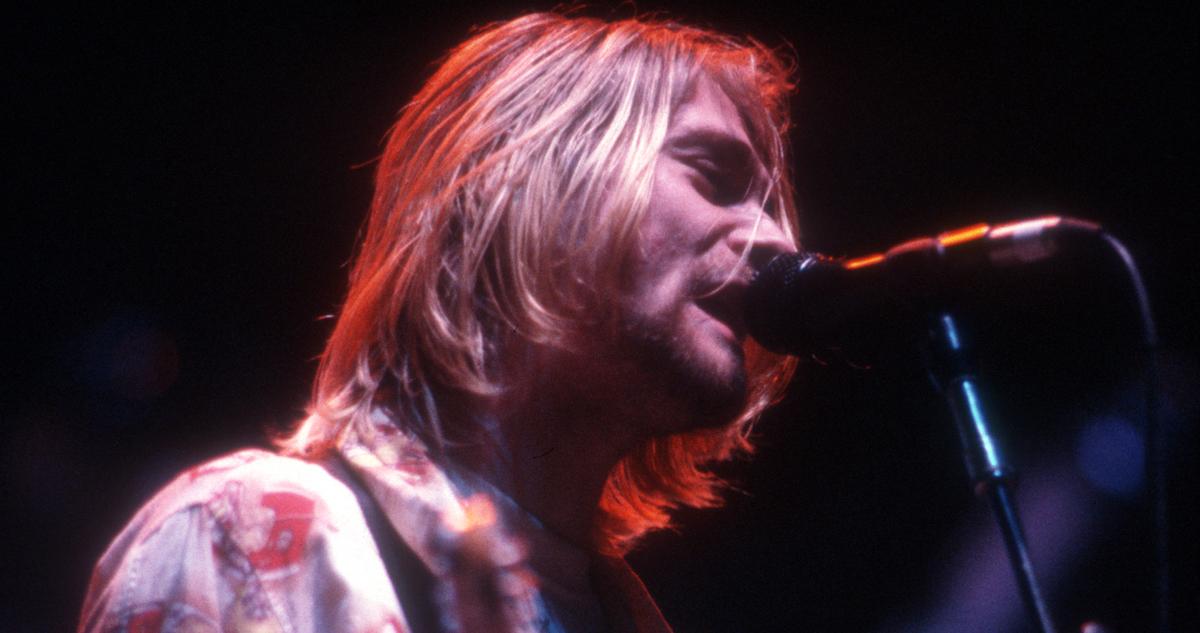 A Look Back at Kurt Cobain, 25 Years After His Death
It's hard to believe, but it's been 25 years since Kurt Cobain passed away at the age of 27 in Seattle. In the short time he was alive, the Nirvana frontman from the small working class town of Aberdeen, WA made an indelible mark on music and '90s counterculture.
As we reflect back on his life and tragic death, we will also explore some of places where fans can pay their respects.
Article continues below advertisement
Kurt Cobain doesn't have a gravesite, but there are several memorials. 
The "Heart-Shaped Box" singer's remains were cremated and scattered in a private memorial ceremony arranged by his mother and attended by close family, widow Courtney Love, daughter Frances Bean Cobain, and Cobain's ex-girlfriend, Tracy Marander.
Article continues below advertisement
Frances scattered her father's ashes in McLane Creek in Olympia, WA, but the exact location is a family secret. However, there are several places where the public are encouraged to reflect on the life and music of the Nirvana singer. The most prominent is the Kurt Cobain Memorial Park in his hometown of Aberdeen in the Felony Flats neighborhood where he grew up.
Originally established and maintained by fans as Kurt Cobain Landing, the city adopted the spot in 2015 on the 20th anniversary of his passing.
The site is at the foot of Young Street Bridge, which is referenced in the song "Something in the Way," and features a guitar statue and memorial plaque.
Viretta Park Memorial Bench — Seattle
Article continues below advertisement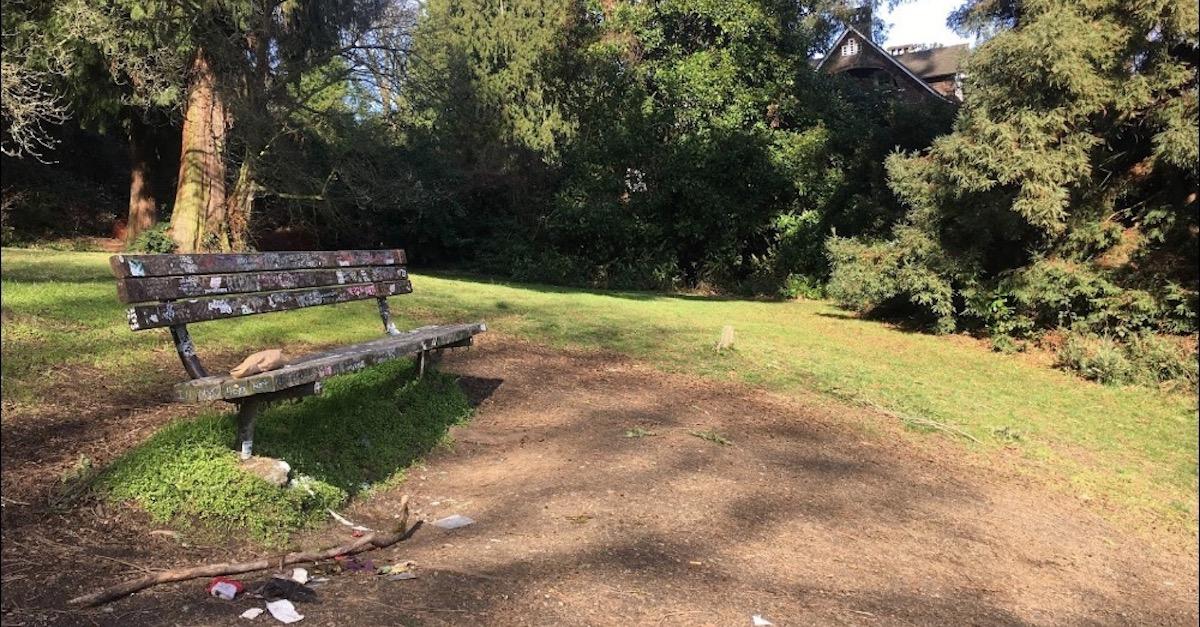 Though no official monument exists in Seattle, Emerald City fans made a park bench in Viretta Park into an unofficial one due to the greenspace's location next to Kurt's home and place of death. There have been several efforts to make an official memorial in the city where he rose to fame and made his home until his death on April 5, 1994, have been unsuccessful.
The lone bench within the small park has been decorated with Nirvana related graffiti over the years since Kurt's death.
Article continues below advertisement
Kurt's Childhood Home
"Modest" is a nice word for the home on First Street where Kurt grew up. It reportedly sold in 2018 for $190k, far exceeding its valuation. Kurt's family told the realtor who sold the home that he would've wanted it to be turned into a music school or museum, which strikes fans as unlikely.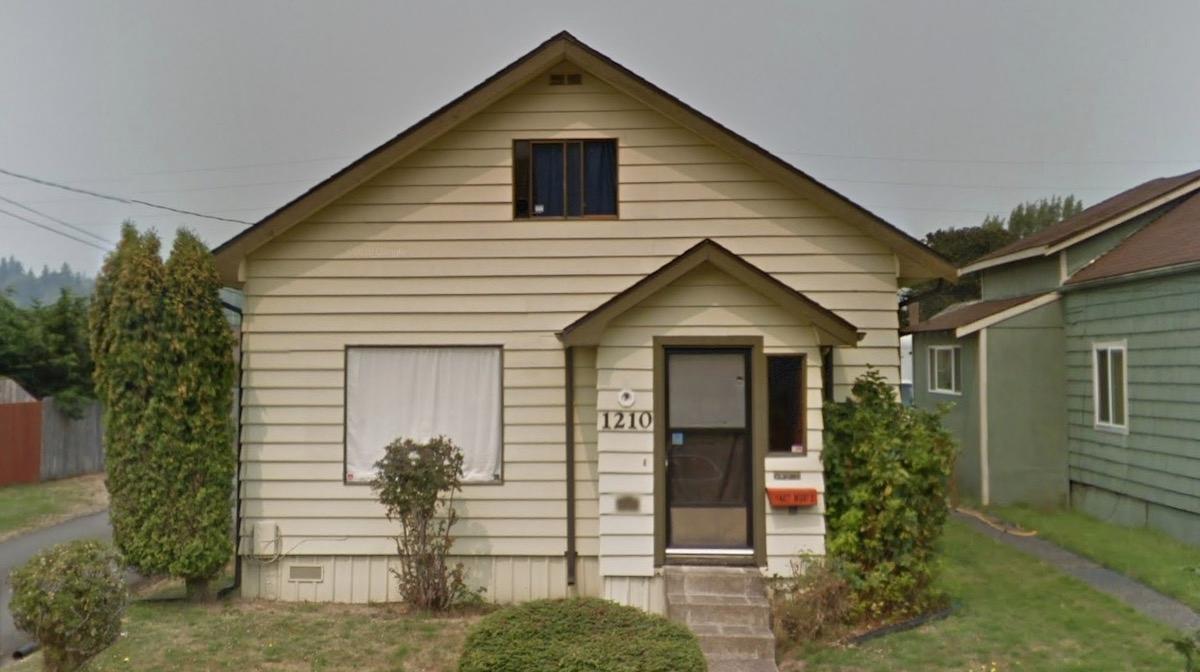 Article continues below advertisement
Kurt is one of the most famous members of the "27 Club"
Passing away at the age of 27 is an eerie coincidence shared by several celebrities who died young, including fellow rock musicians and Seattle denizens Jimi Hendrix and Mia Zapata. Morbid music fans have glommed onto this coincidence by dubbing celebrities who passed on at that age as the "27 Club."
Other "members" include Amy Winehouse, Jim Morrison, Janis Joplin, and the most recent member, Fredo Santana.
His suicide note is still a source of endless speculation.
Some fans have long speculated that Kurt's death is suspicious, though it was ruled a suicide in 1999 and has been reinvestigated more than once. One reason cited is that, until the final lines, which seem to be possibly in a different handwriting, the note found at the scene reads more like an announcement he planned to leave the band than to leave the world.
Here is the text that appears to be added after the fact:
Article continues below advertisement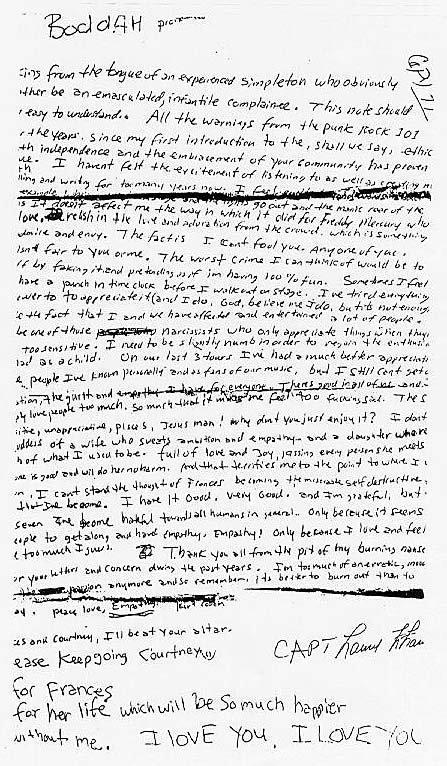 "Please keep going Courtney, for Frances.
For her life, which will be so much happier without me.
Article continues below advertisement
Kurt lives on best through his daughter, Frances.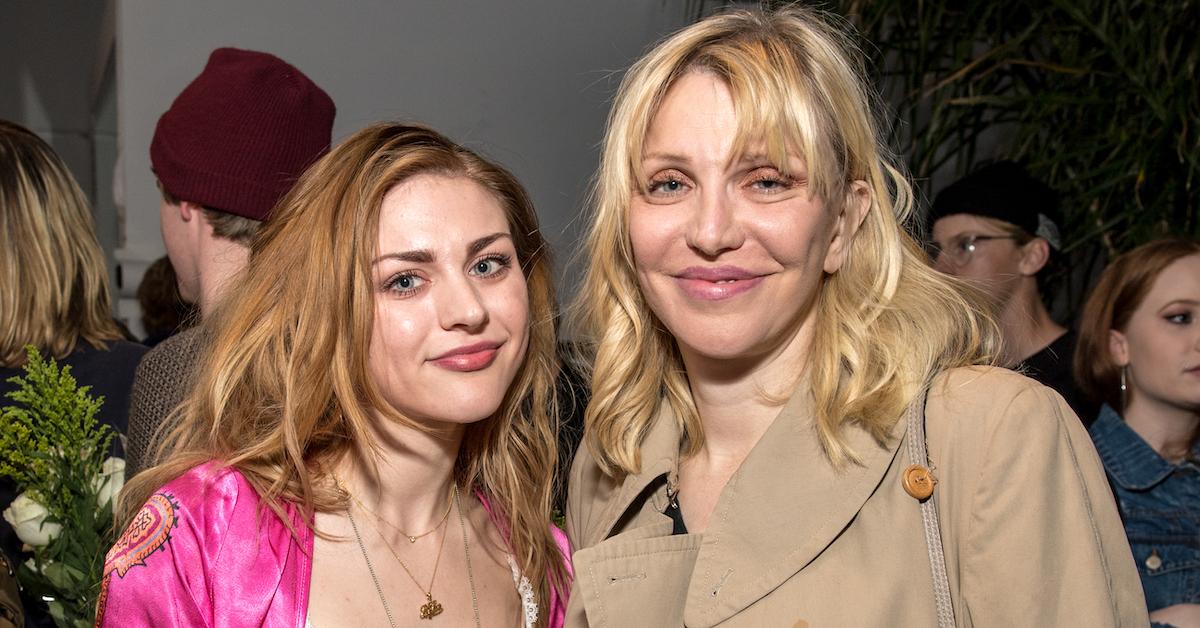 Frances Bean Cobain was just a baby when her father passed away, but at 26, she's a model and artist in Los Angeles. She inherited 37 percent of his estate, including the rights to his name and image. She married musician Isaiah Silva in 2014, but has since divorced.
Though she was too young to have any memories of Kurt, Frances has helped keep his memory alive as executive producer of the documentary Kurt Cobain: Montage of Heck.
This year, she will turn the same age her father was when he died.