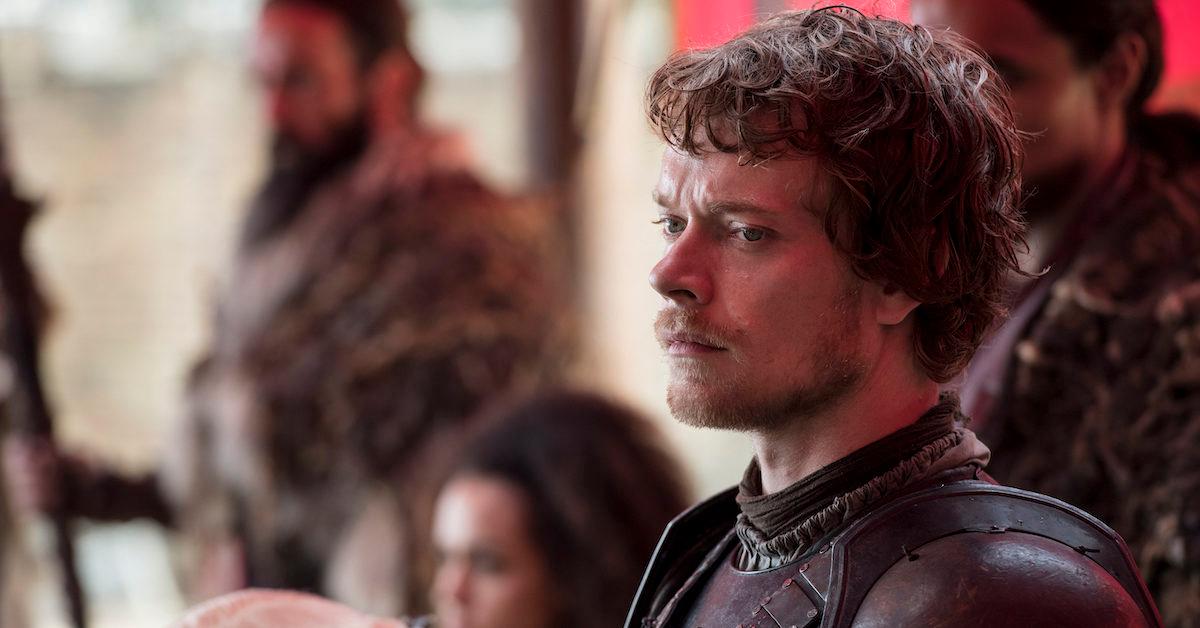 'Game of Thrones' Fans Wonder: Will Reek Finally Become Theon Greyjoy Again?
Over the course of seven seasons of Game of Thrones, Theon Greyjoy has gone from Robb Stark's BFF to backstabbing conqueror to Reek, the tortured and mutilated prisoner of the sadist Ramsay Bolton.
Article continues below advertisement
It's clear the late Bolton bastard really did a number on Theon psychologically, and fans of the show have long wondered whether they'll see any payoff from the Greyjoy's story arc. However, the end of season 7 may have brought hope Theon Greyjoy will finally redeem himself for betraying Winterfell in Season 8.
Theon's triumph over Harrag may have been a turning point.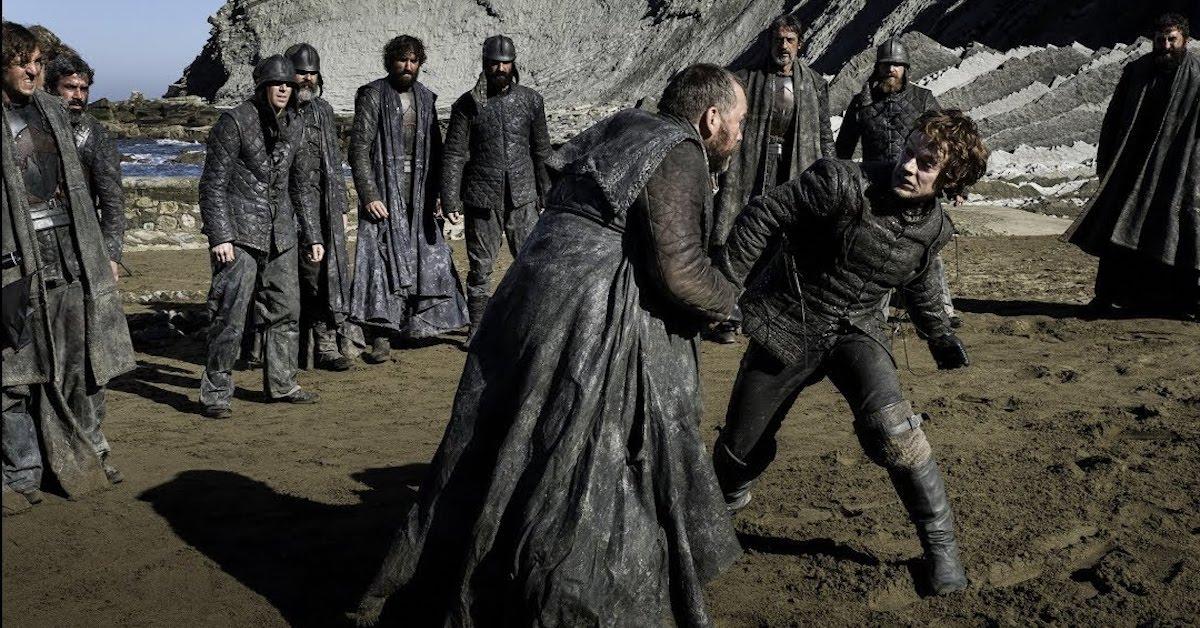 Article continues below advertisement
Season 7 provided Theon several opportunities to rise up from the psychological prison he's inhabited since being Ramsay's captor. However, it's significant that, when Theon found himself on the ropes in a battle with Harrag, his "weakness" (aka his lack of genitals due to Ramsay's castration) ended up being what gave him the upper hand. Harrag hoped kicking him between the legs would keep Theon down, but instead, Theon barely feels it and gives his rival the beating of a lifetime.
Defeating this challenger also seems to have won the Greyjoy heir the respect of the Ironborn and it seems likely he will lead them in successfully freeing Yara. But while redemption in the eyes of Pyke seems not only possible but imminent, will he ever be able to make up for betraying Winterfell?
Article continues below advertisement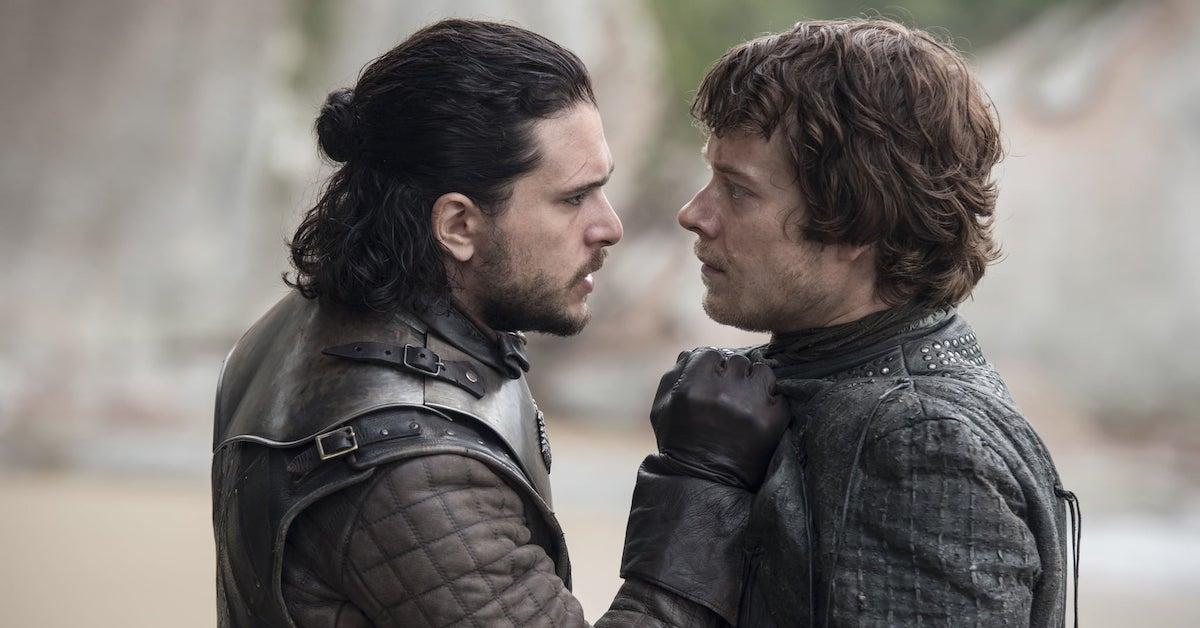 By helping save Sansa, Theon redeemed himself enough that Jon didn't want to kill him, it'd be going a bit far that this gesture made them bros again. However, fans of the series on reddit see a way for the Greyjoy heir to redeem himself even further.
Article continues below advertisement
Many users believe the Greyjoy fleet may prove instrumental in helping Jon's forces make a hasty retreat from the White Walkers. The geography of the North and the White Walkers' vast numbers make it likely they'll find themselves surrounded with no way out on land. But the one advantage the living seem to have over the dead is an ability to travel over water.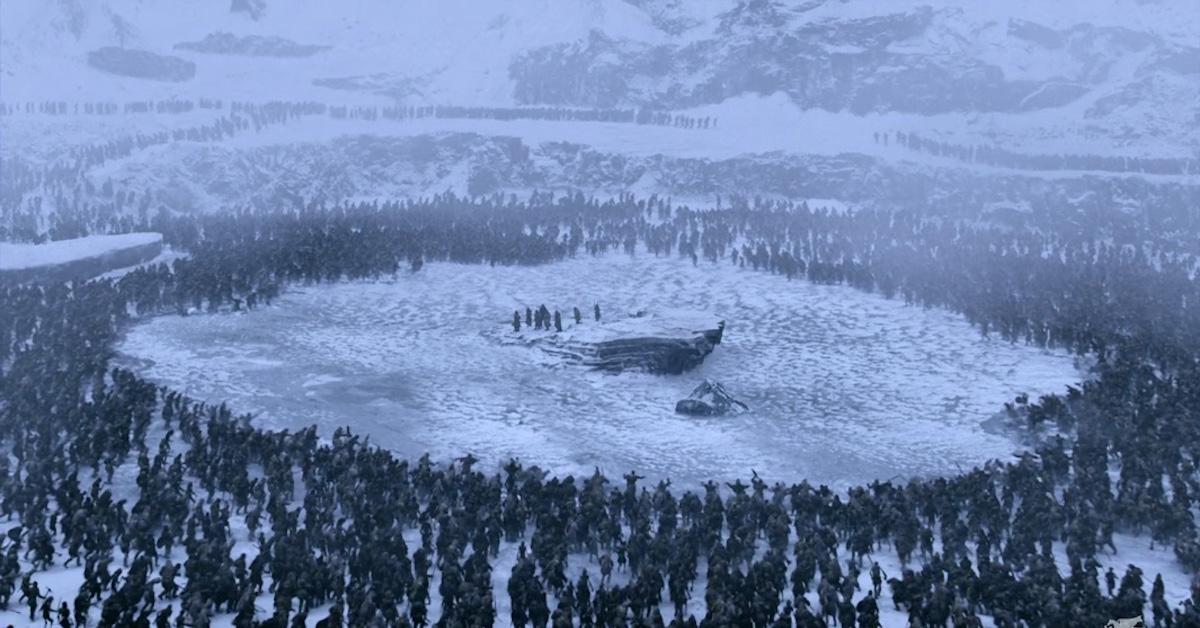 Article continues below advertisement
Remember that scene where the ice broke underneath a group of them and they all sank? Sure, this didn't kill them, but it was pretty effective in incapacitating them. And there have been several examples of the Night King's forces being stopped in their tracks by bodies of water. A compelling theory holds that the water of the sea isn't the issue but rather the salt within it. Anyone who's lived in a wintery clime knows the effect salt has on ice, which is why it's sprinkled on roads and sidewalks before a big snowfall.
Whatever the reason for the aversion, the sea seems the one area where humans have the upper hand, which is good news for the Greyjoys.
The Greyjoys absence from the promos could be a clue in itself.
We've seen plenty of Lannisters, Starks, and of course Dany in the trailer and promotional materials for Season 8, but the Greyjoys have been very scarce (save for one of the 16 cover photos Entertainment Weekly had for their collector's issue featuring Euron and Theon).
Article continues below advertisement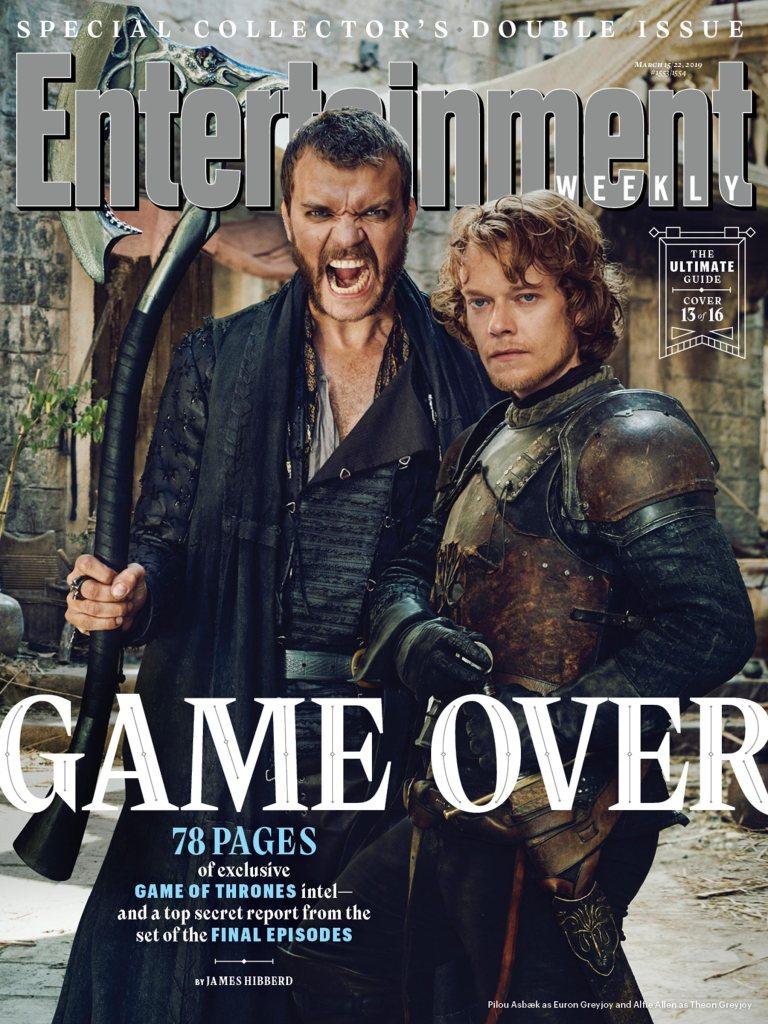 Some might take that to mean Theon, Yara, and Euron will be insignificant in the final six episodes of the show. But, given how tightly locked down this season has been to prevent spoilers, this absence could mean they are actually very significant — but showing them in the trailer would reveal too much about how they factor.
Article continues below advertisement
The "Golden Company" theory
Fans of the book series also think Theon could help bring the Golden Company into the mix. This company of sellswords led by "Homeless Harry" Strickland is 10,000 strong, with horses and freaking elephants. They've had a few brief mentions in the series but we haven't really seen them. In Season 4, Davos Seaworth suggests Stannis Baratheon engage them, but Stannis balks.
In Season 7, Cersei says she has hired the Golden Company and has put Euron in charge of bringing them to King's Landing.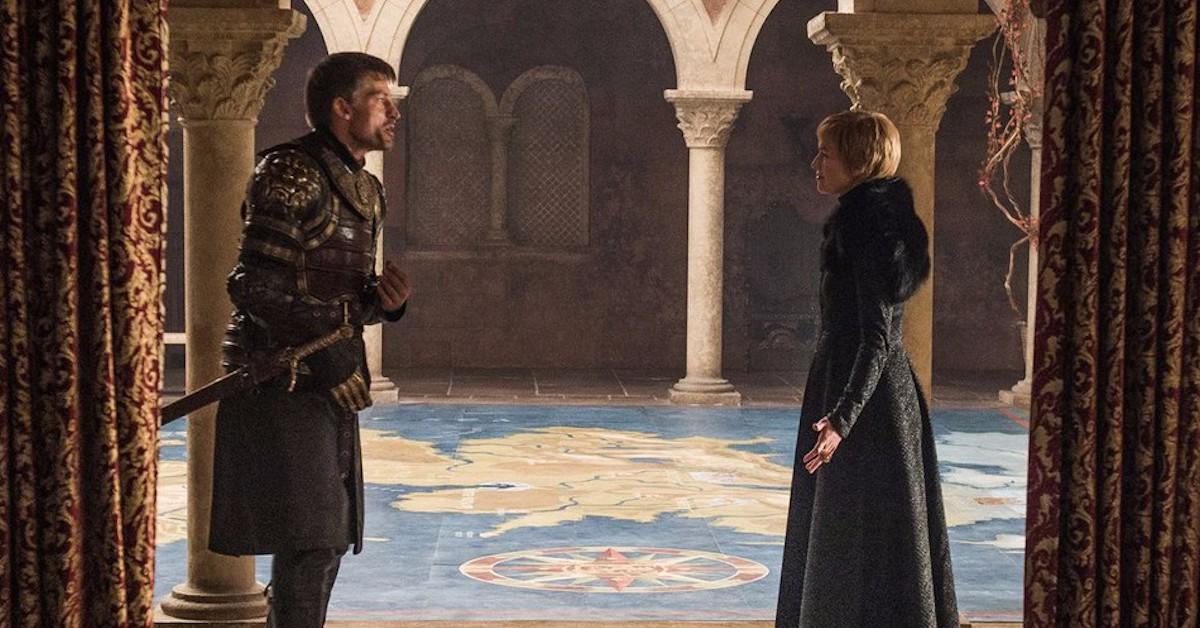 If anyone is going to be in a position to stop Euron and the Golden Company from getting to King's Landing, it's Theon. And how redeeming and gratifying would it be for Theon to win in a rematch against his uncle and then engage the Golden Company on behalf of Dany and Jon. This would not only give him the revenge he's arguably earned but fully redeem him with the Starks.
But with a show famous for heartbreaking letdowns, it's just as likely Theon fans won't get the satisfying ending they're hoping for.